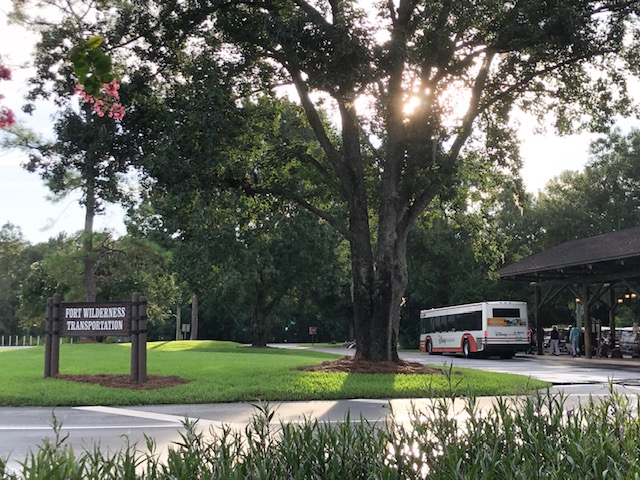 Who doesn't look forward to Fridays? For my family, Friday evenings are family time. We love to spend time trying a new activity or doing something fun together to unwind and kick off the weekend. We recently attended a new trivia event held at Disney's Fort Wilderness Resort and it was just the sort of thing we were looking for!
Family Trivia Night is held every Friday evening at 8:45pm by the pavilion next to the Meadows Pool. The timing was perfect because it allowed us to stop by Chip 'n Dale's Campfire Sing-A-Long for some s'mores and fun before trivia started. With the exception of holidays and special events, you don't need a reservation to park at Fort Wilderness. Just tell the guard that you are attending the campfire and park in the lot. From there, take the internal bus to the Meadows area. There is a big map posted at the bus stop in case you need help figuring out which bus to take.
I'd suggest bringing your own s'mores supplies if you'll be attending the campfire. They do sell s'mores kits at the Chuck Wagon food truck, but it's much cheaper to bring your own. If you don't want to invest in campfire skewers, you can purchase a couple of roasting sticks there very inexpensively.
The fire is lit at 8:00pm (7:00pm when daylight savings time ends) and then the fun really gets started. Chip and Dale come out to take pictures and sing along with the cowboy on stage. You'll have plenty of time to sing, dance, and roast marshmallows before trivia. You'll just need to leave when the movie is about to begin.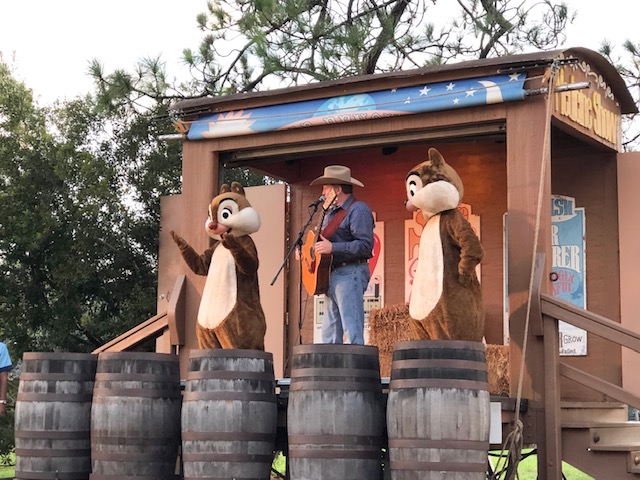 The Meadows Pavilion only takes a moment to walk to from the campfire area so we wandered over there at about 8:40. We were greeted by a friendly cast member who invited us to fill out our trivia card with our team name and have a seat at the picnic tables.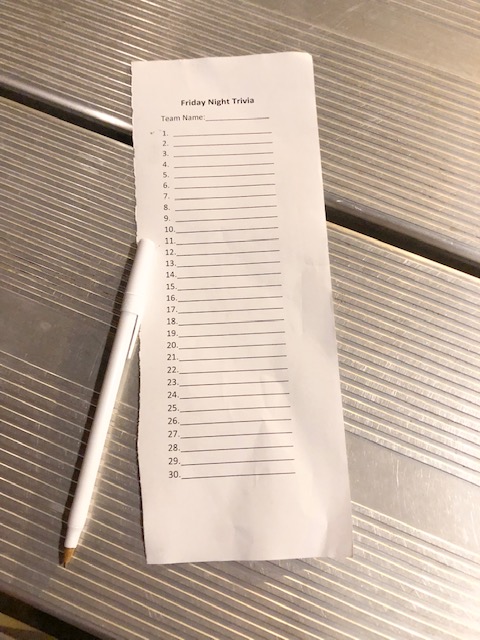 My son and I are the biggest Disney buffs in our family so we decided to split up and compete Parents vs. Kids. The questions weren't as easy as I thought they'd be. Some of them really challenged us but we knew most of the answers between us. The kids had so much fun whispering their answers to each other and trying to outsmart mom and dad.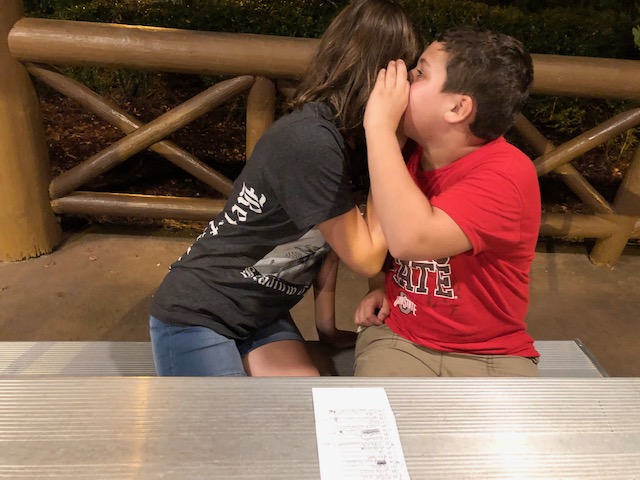 When it was over, the cast member went over all the answers with us. She even took the time to give my kids a few superhero themed bonus questions when they told her they loved Marvel. We ended up winning first prize by default because we were the only family there. Because Family Trivia Night is a new event, word hasn't gotten around about it yet. But that was ok with us!
I assumed our grand prize would be a button, a pencil, or some other small item. I was so shocked when she handed us a certificate for a free 1 hour pontoon boat rental from the Fort Wilderness Marina! We will definitely be putting that to good use in the near future.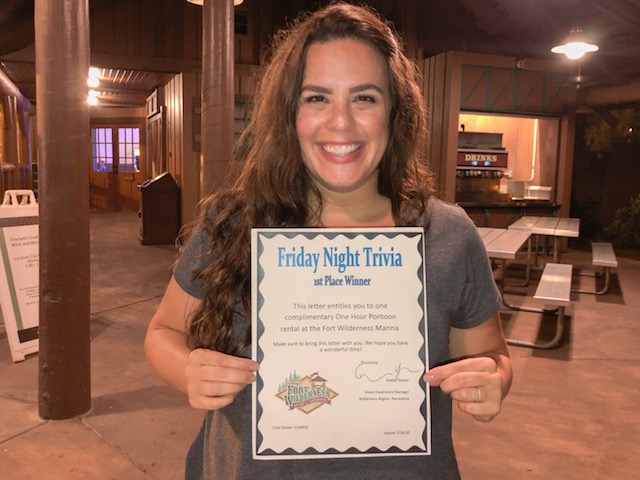 Even if we hadn't won a prize, we still would have loved doing trivia! We all agreed that it was a great time and that we'd love to come back and do it again. I'd definitely recommend this event to anyone looking for some family fun.
And if you aren't too tired after trivia ends, you can always go back to the campfire area and watch the rest of the movie under the stars. Family Fridays don't get much better than that!