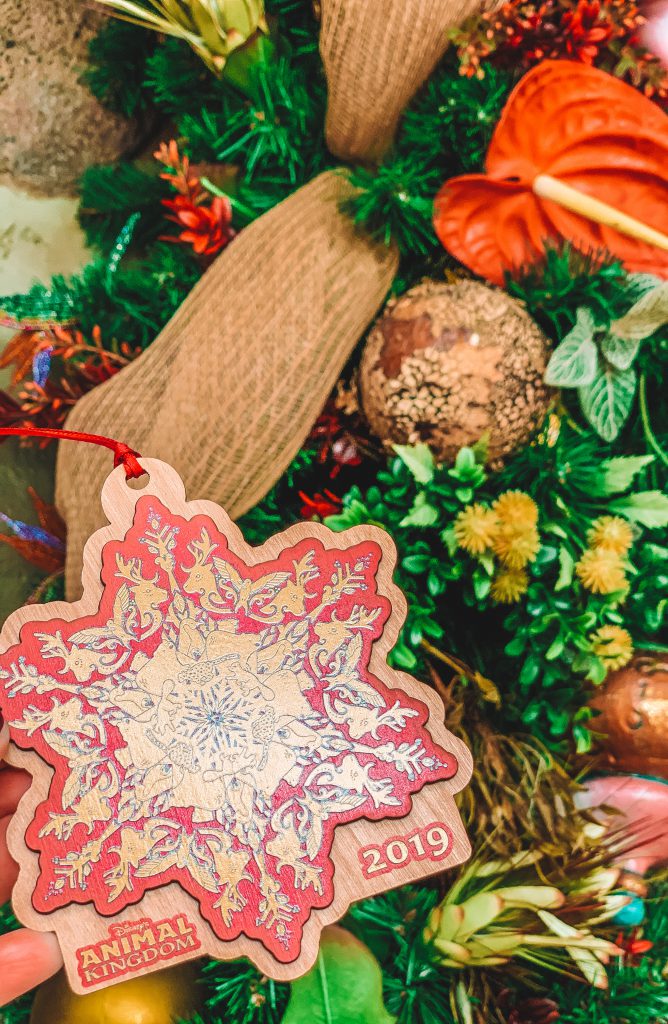 The holiday season at Walt Disney World has officially arrived and the spirit of the season can be seen all throughout the parks. This year, Disney's Animal Kingdom is embracing the season in more festive and exciting new ways!
From the beautiful decor to the brand new Tree of Life holiday show, you won't want to miss checking out all the ways this amazing park is spreading Christmas cheer!
Discovery Island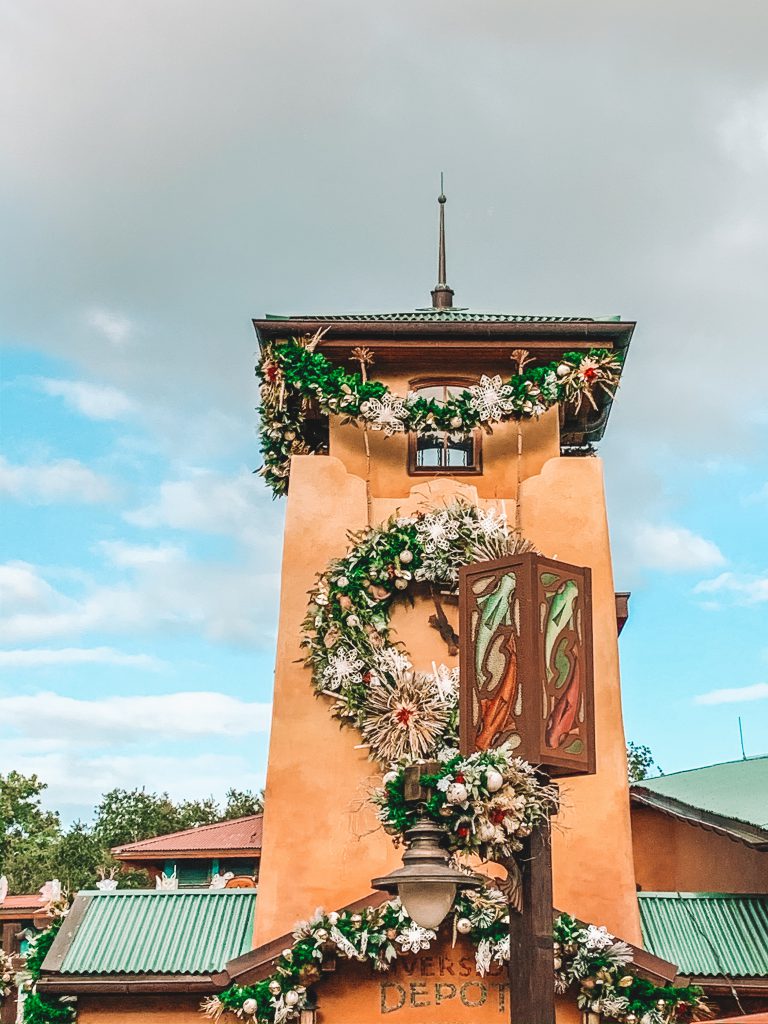 As you make your way into the park, you are greeted with a gorgeous tree display, all detailed and themed specifically to portray Animal Kingdom's unique style. Garlands, wreaths, and holiday music welcome you as you enter and make your way to Discovery Island.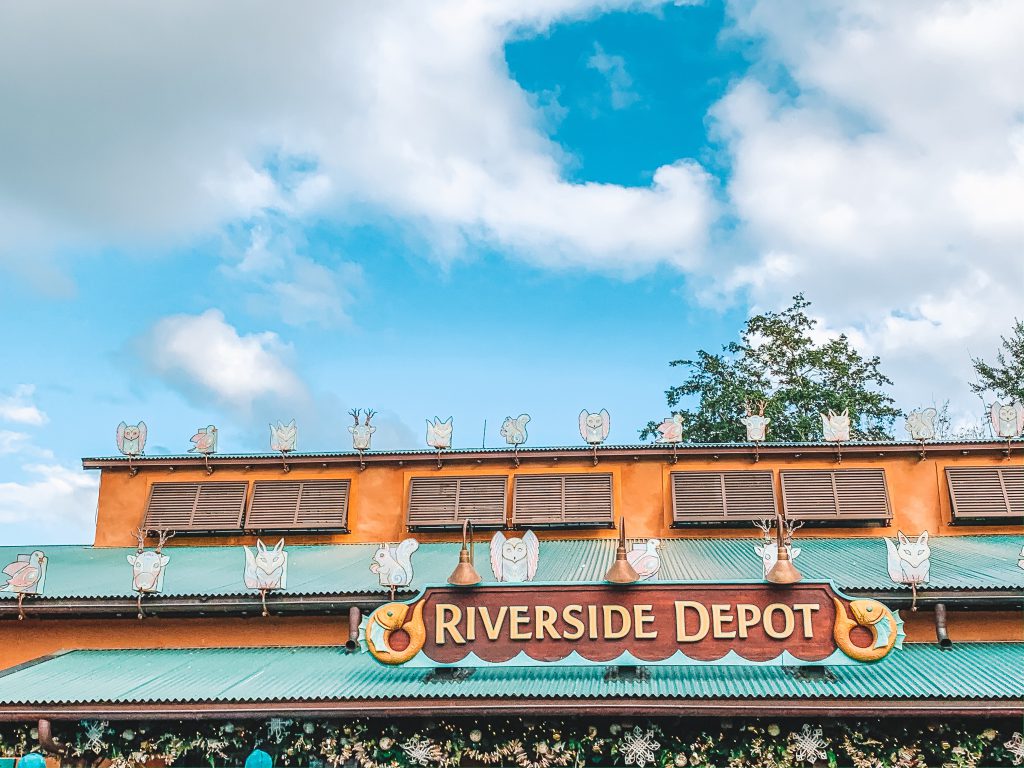 During the day, the winter celebration comes alive with beautiful decorations and life-sized artisan-sculpted animal puppets. These were incredible! I loved seeing them "moving" around, greeting the guests, and posing for photos. The animal puppets were all spectacular but I'll admit, the polar bear was my absolute favorite!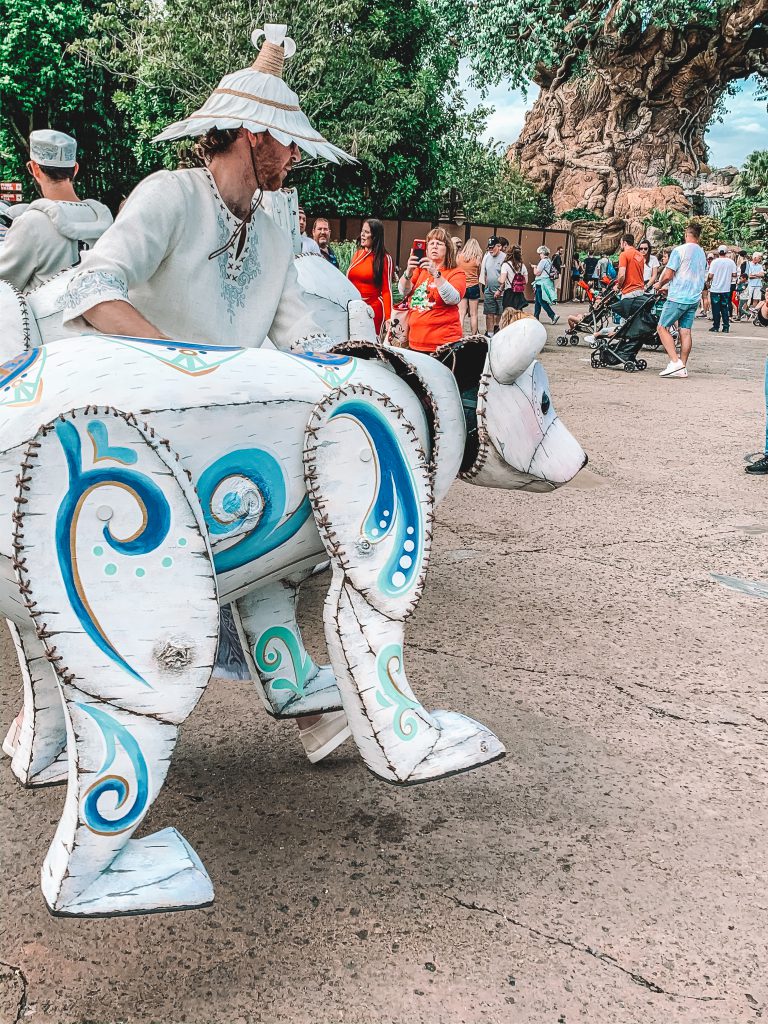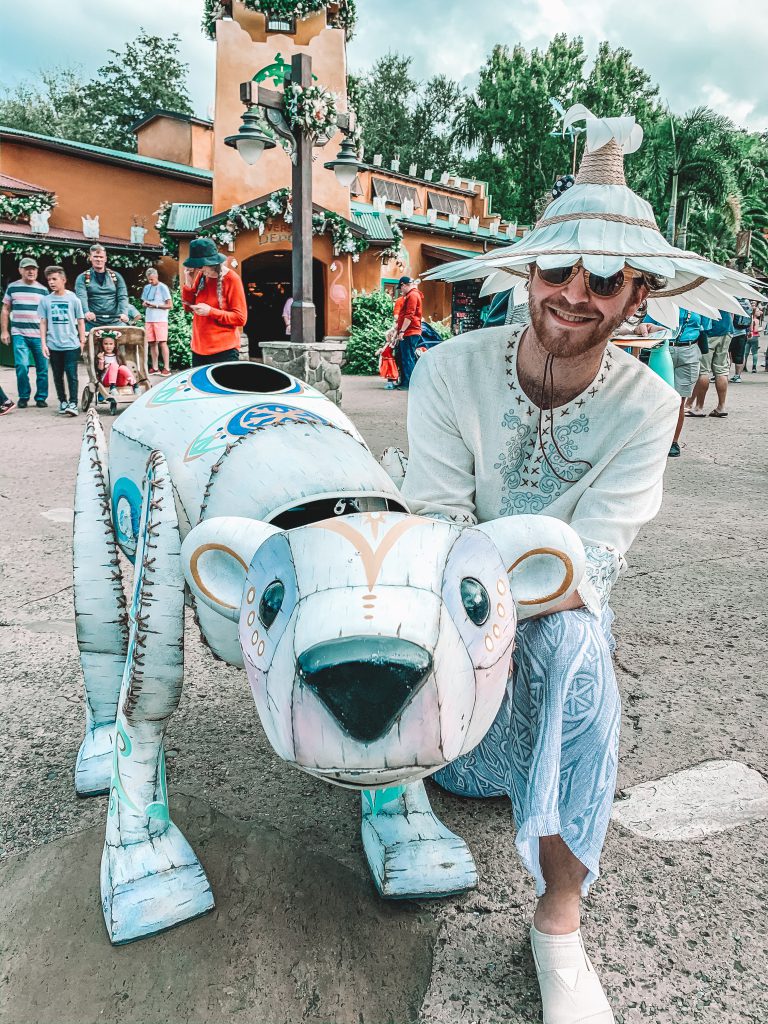 You will also find that Russell and Dug have also joined in on the festive celebration, having decorated their meet and greet spot with garlands, trees, and holiday lights!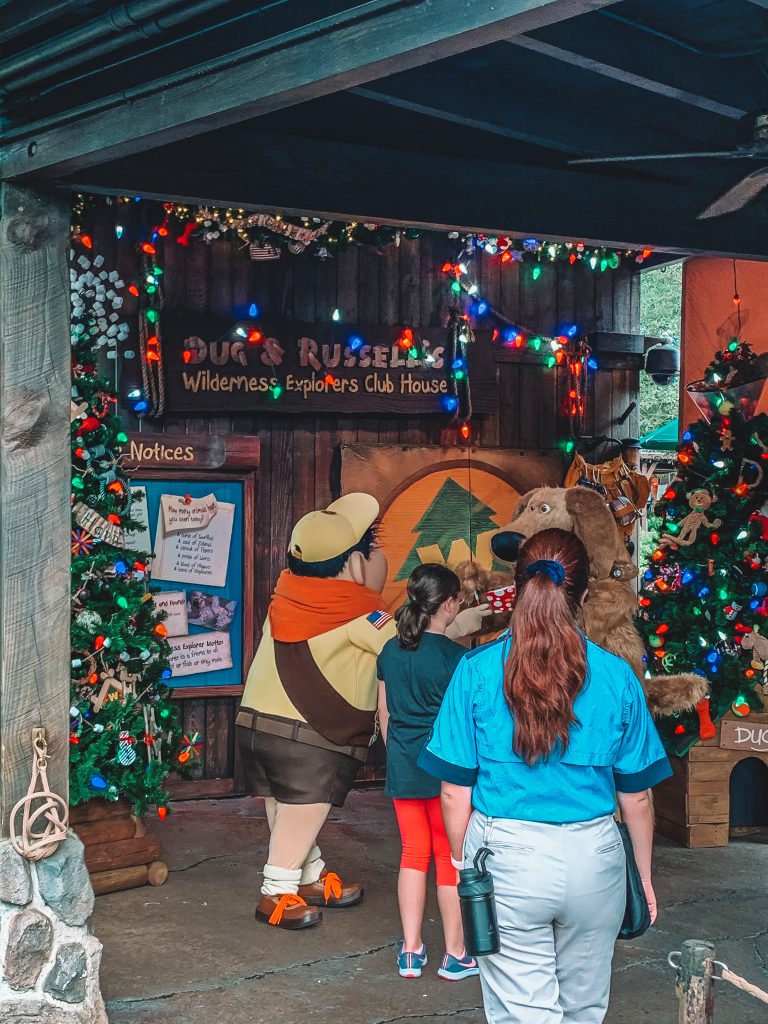 DinoLand U.S.A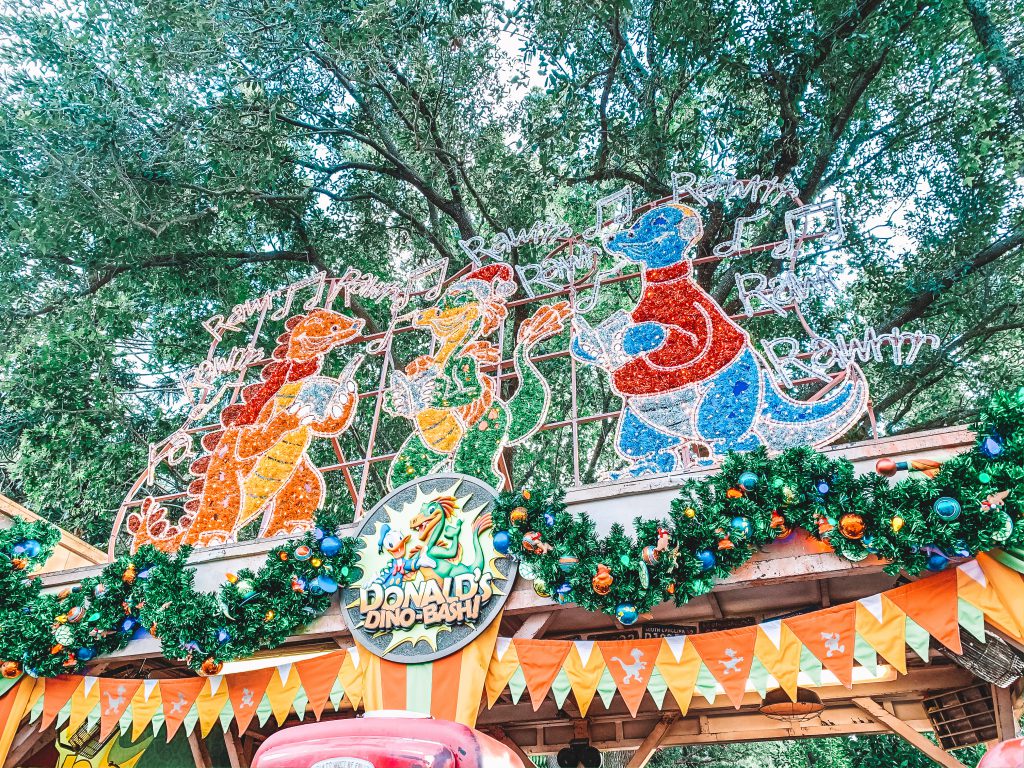 This area had some the cutest holiday decor and even the characters had decorated for the season at each of their meeting spots.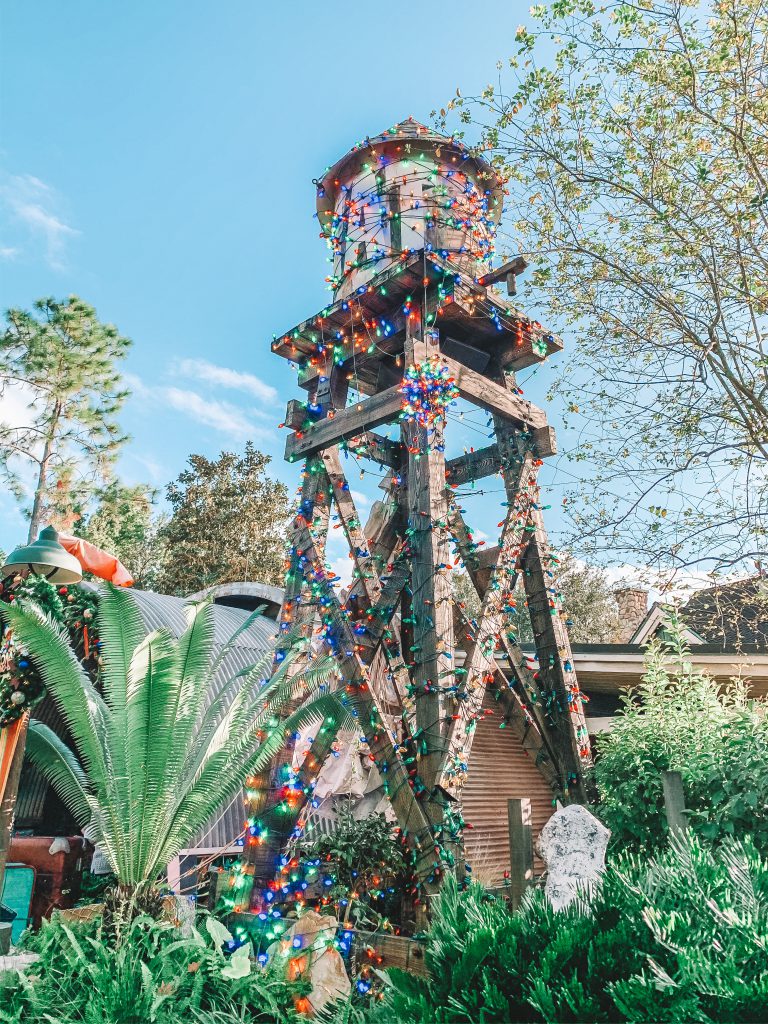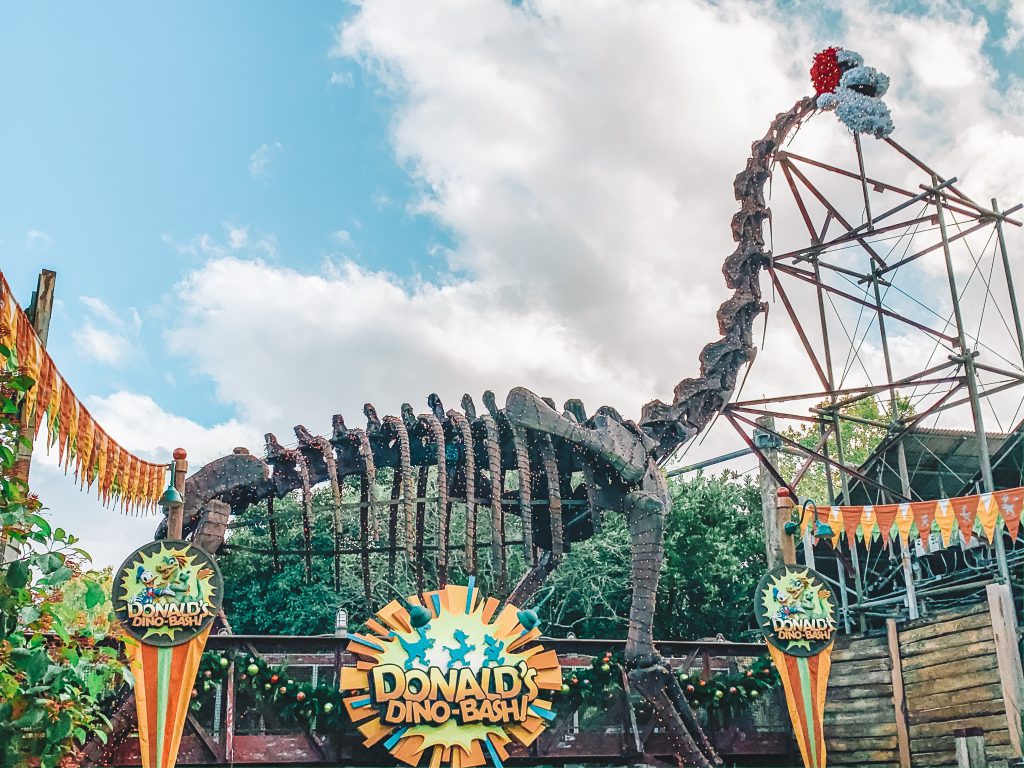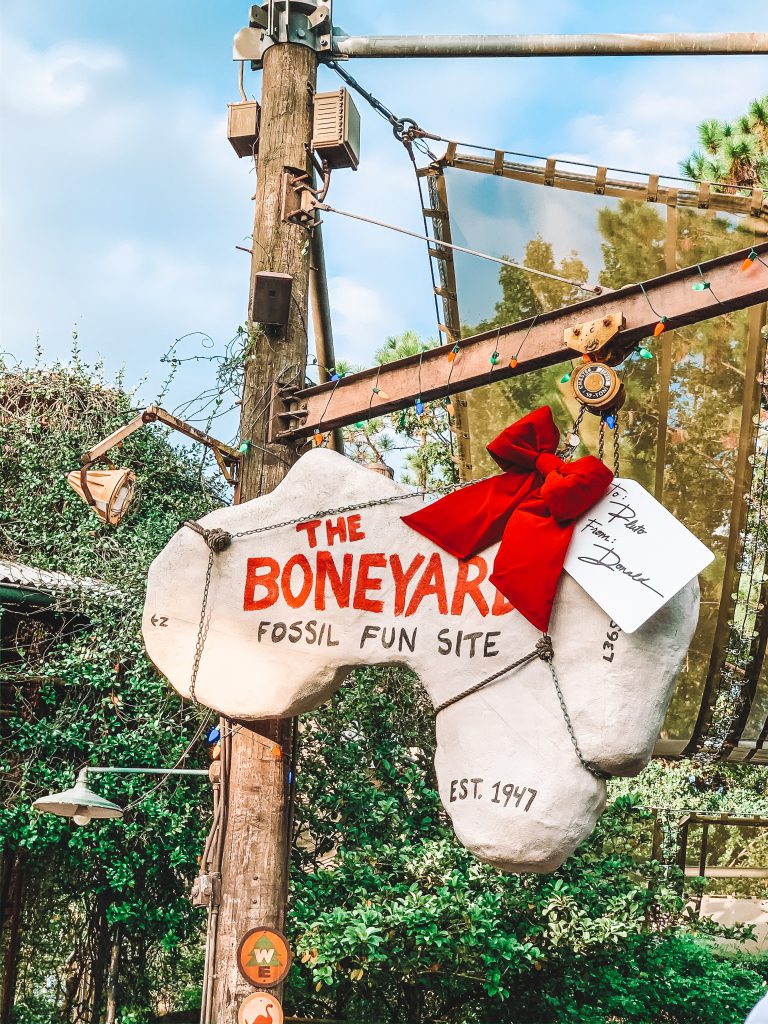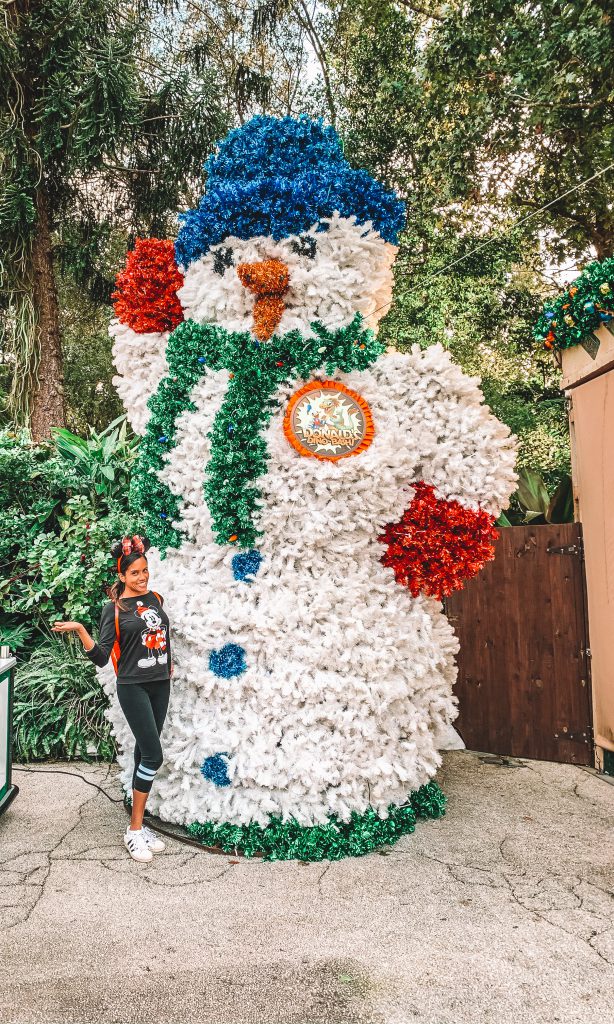 All the characters have also added some holiday cheer to their outfits. Make sure to stop by each of them and grab a fun photo. I absolutely loved Chip and Dale's holiday headbands on top of their cute dinosaur costumes.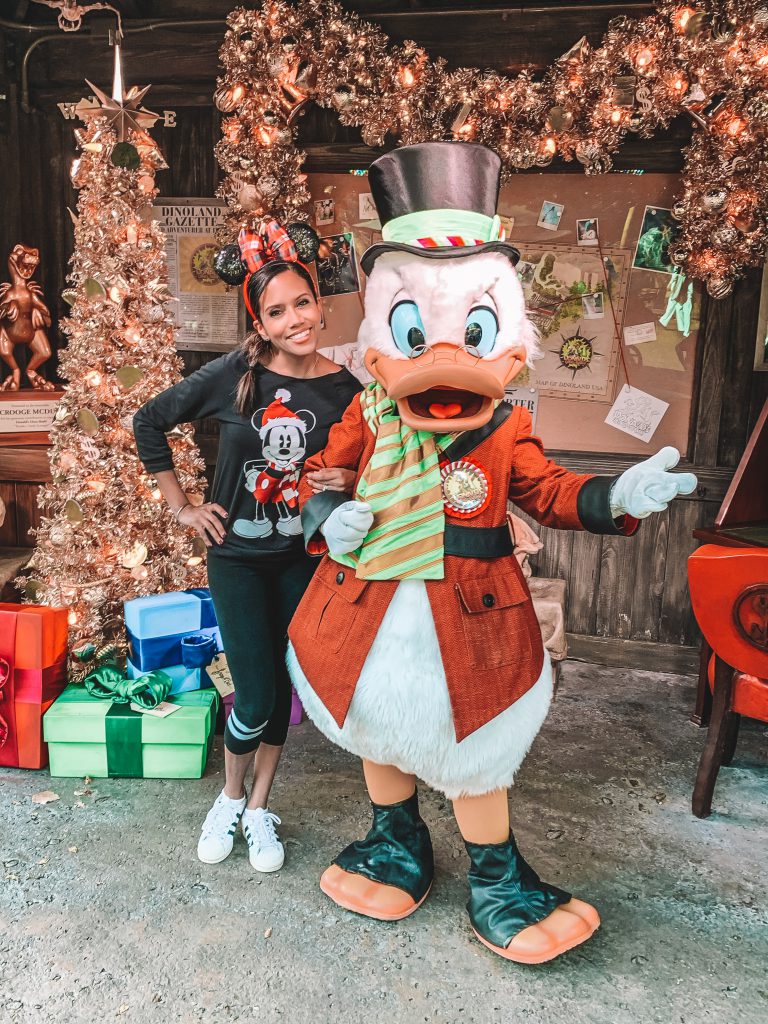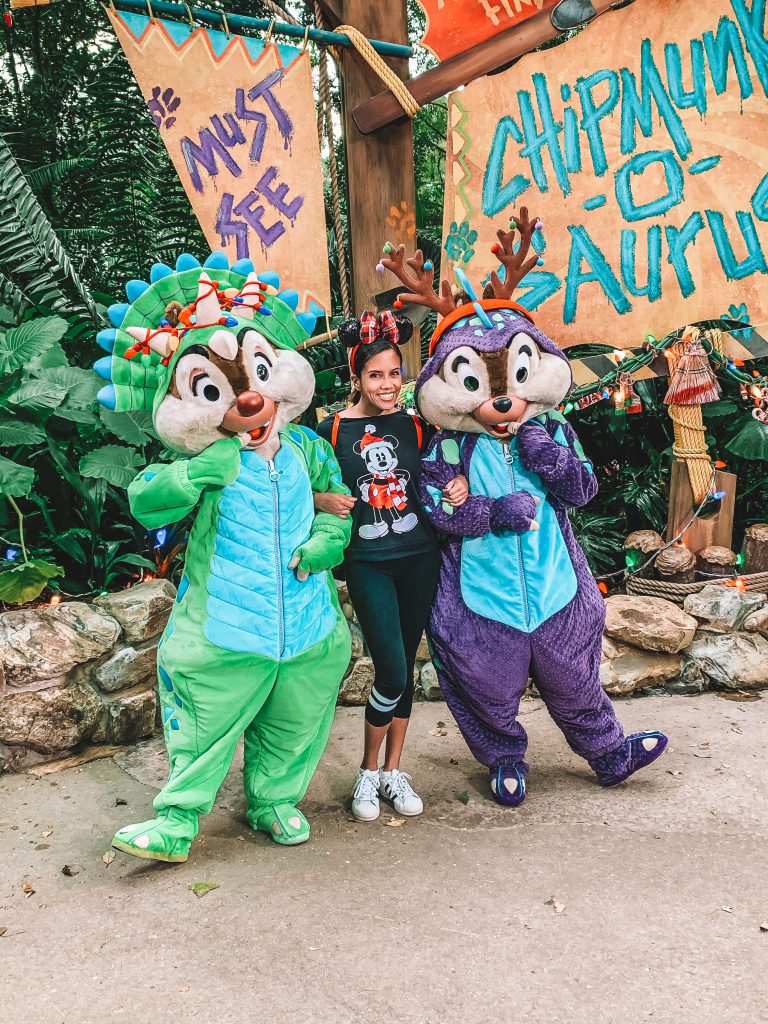 Pandora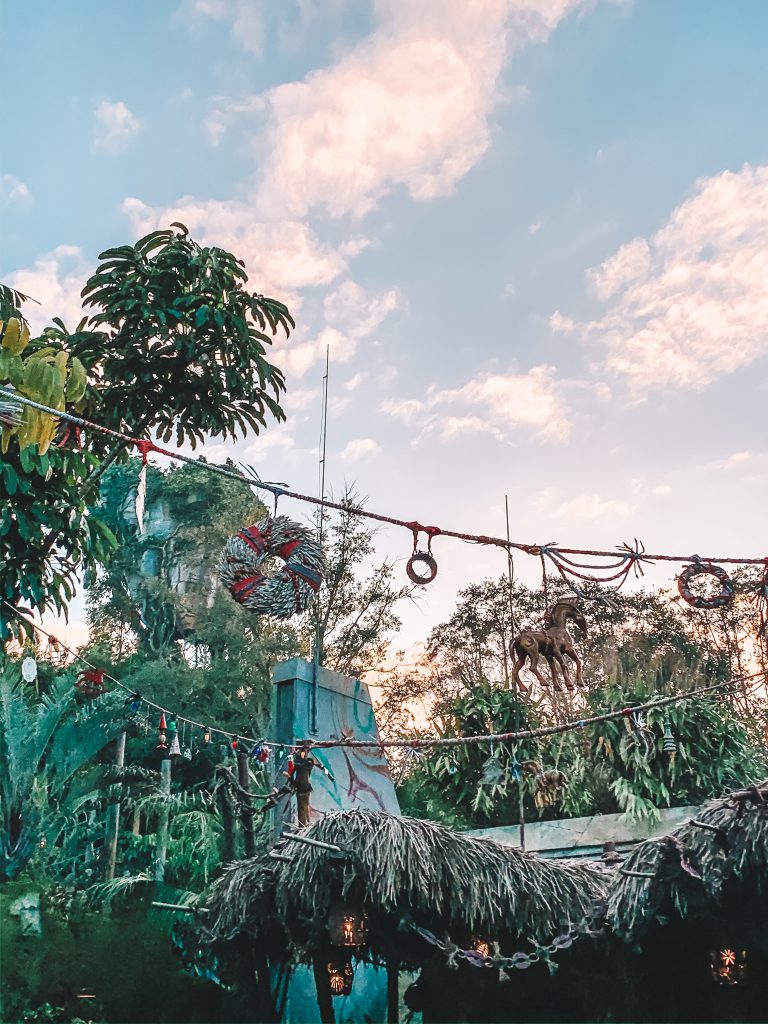 Pandora also received some fun holiday additions by the Pongu Pongu stand. Here you can admire the vintage holiday decor combined with unique items from Pandora.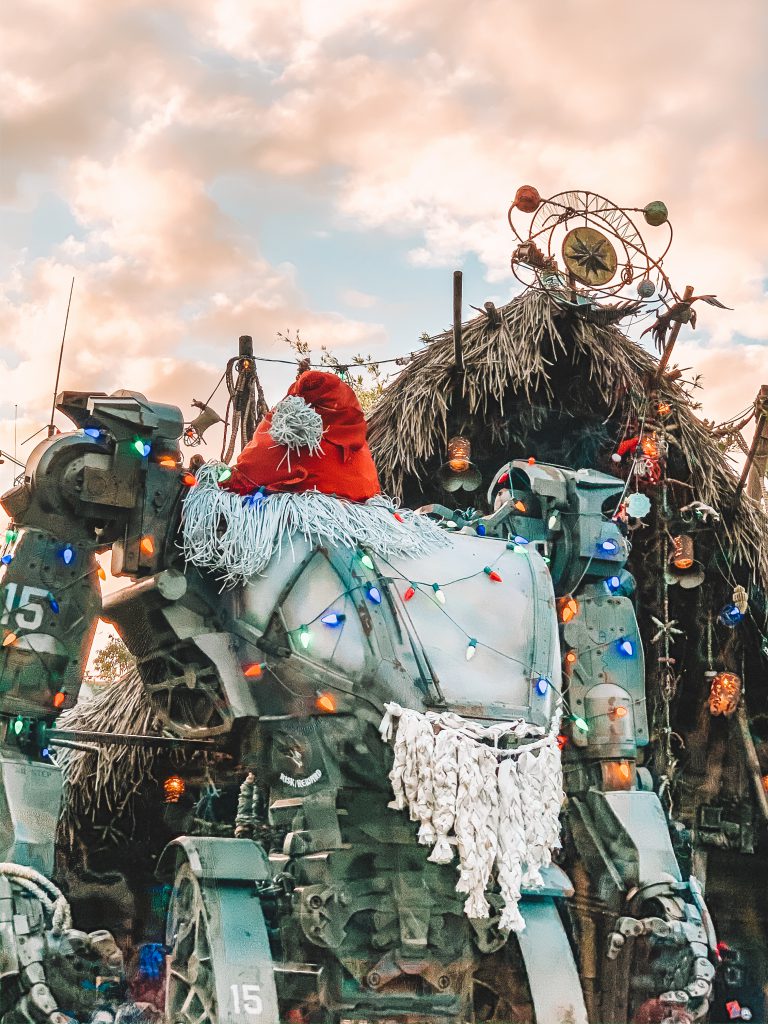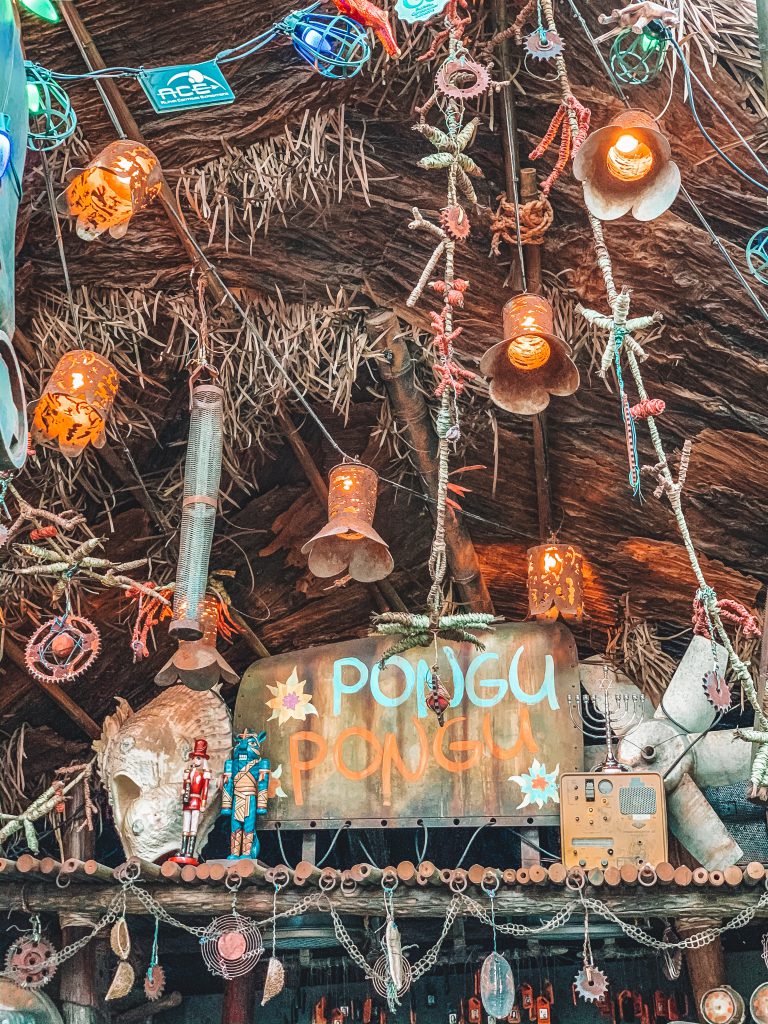 One of my favorite decorations here was the holiday window display with all the vintage pieces.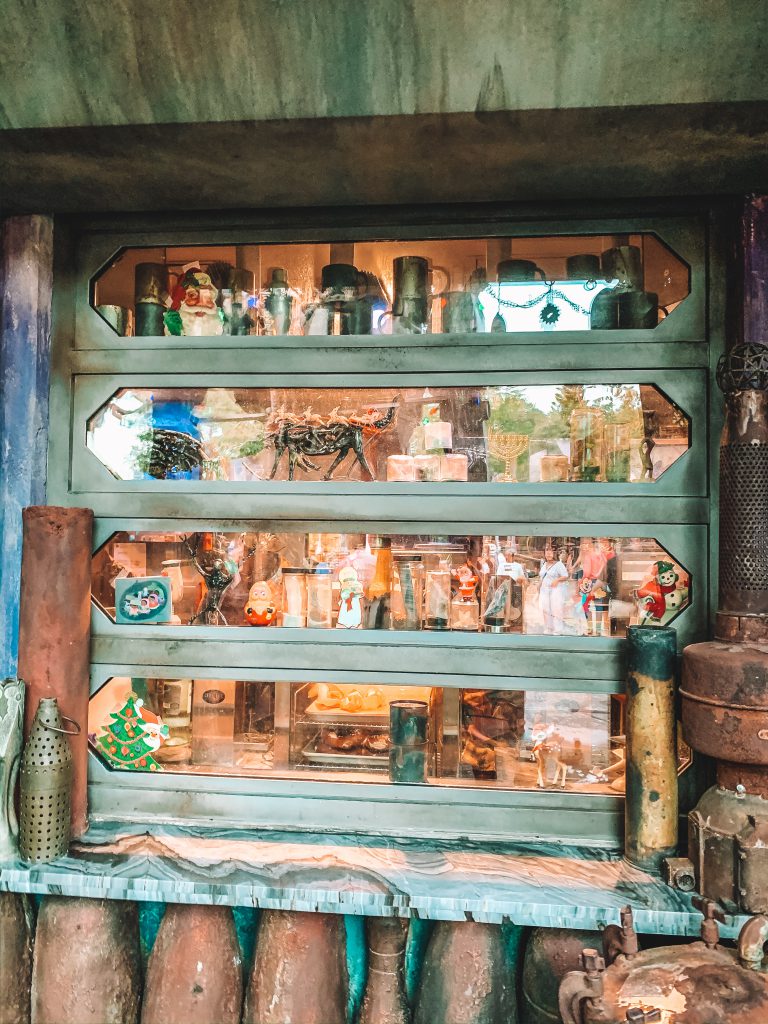 Africa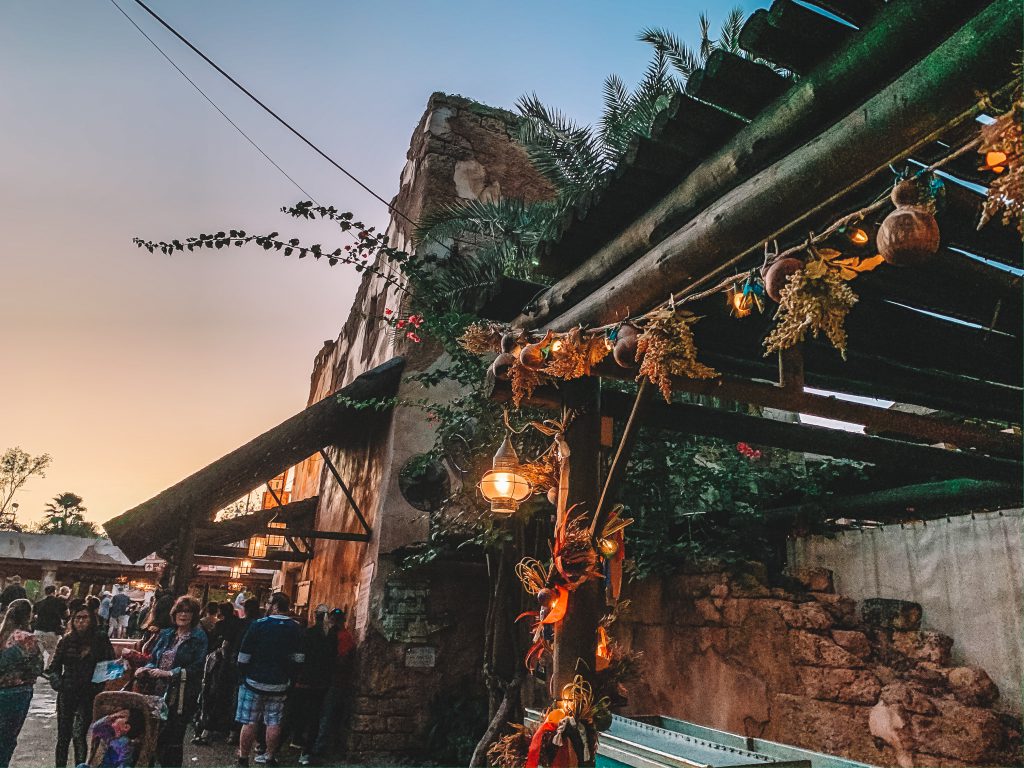 As I continued on my holiday adventure through Animal Kingdom, I came across Africa, with it's beautiful holiday garlands and festive pieces all throughout the area.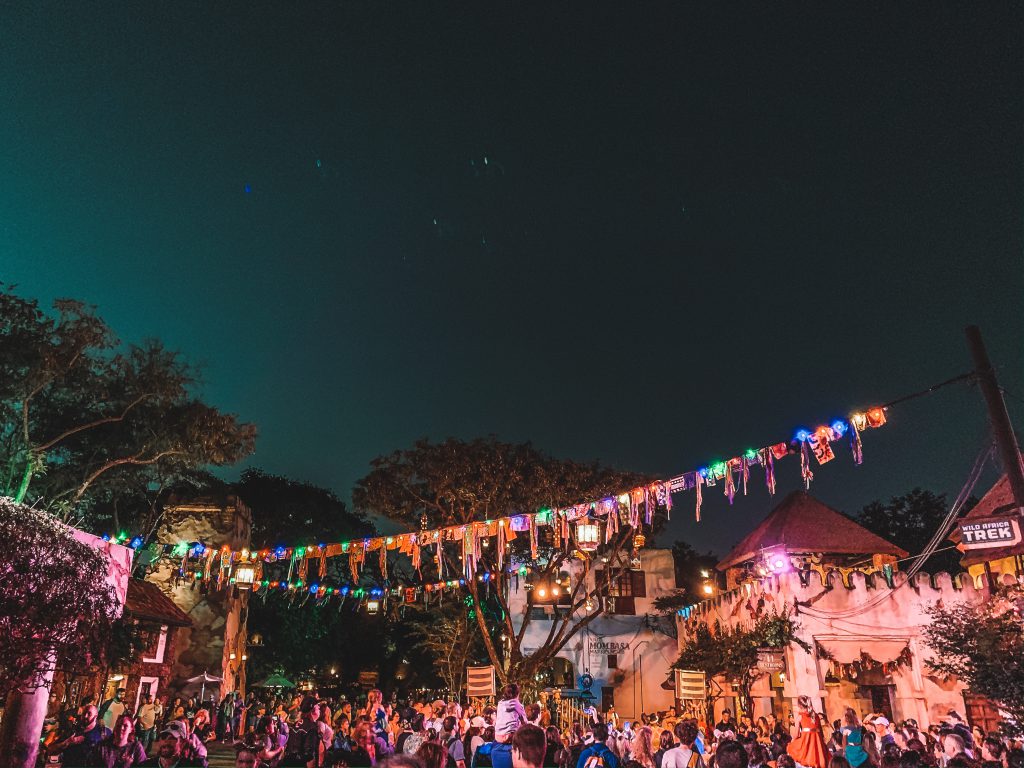 However, make sure you stay long enough to catch their holiday show as the performers add a bit of holiday fun to their presentations.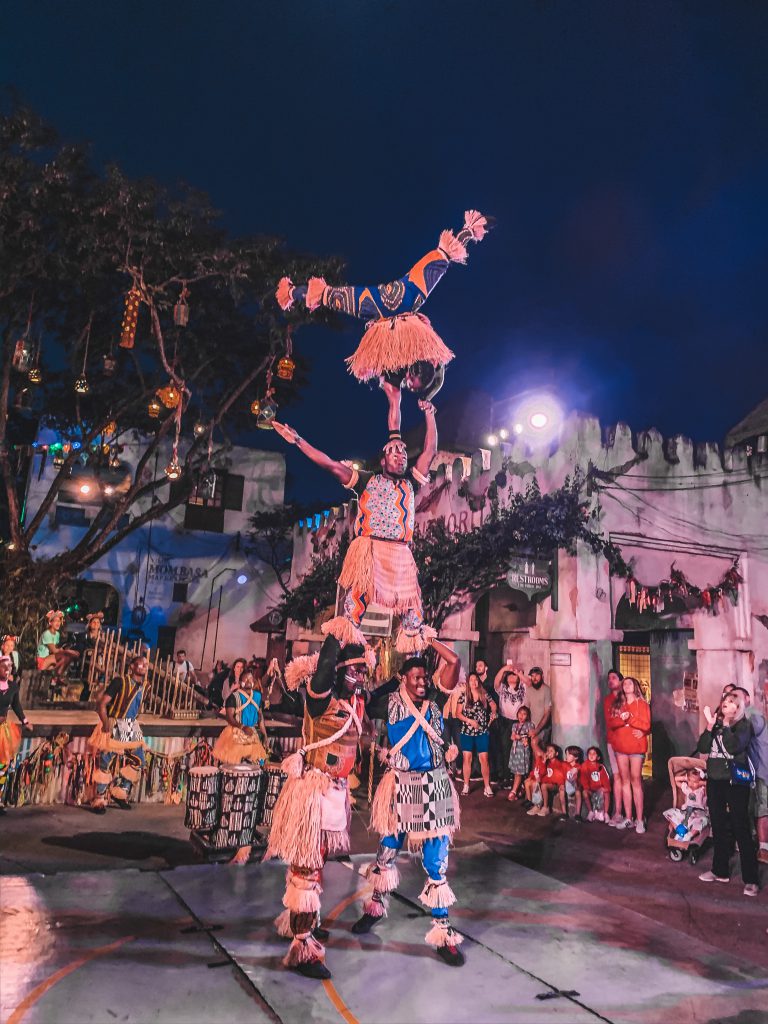 Asia
As the sun began to set, I found myself in Asia. This area was absolutely beautiful at night, as glowing lanterns illuminated the area by the Anadapur Theater. Lanterns of every color filled the night sky along with glowing flowers in celebration of Diwali, the holiday festival of lights in India.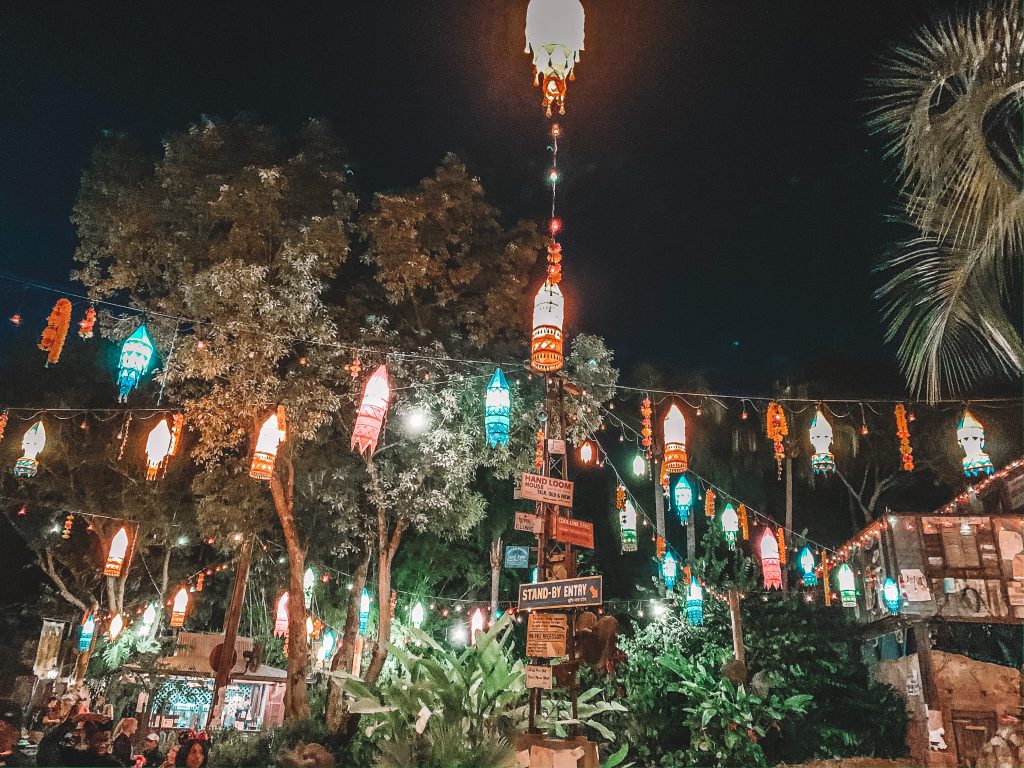 There was also a lovely photo op with a gorgeous flower projection.
The Tree of Life Winter Awakening
This special show can be seen in the evenings during the holiday season and is one you will definitely not want to miss. The new projections feature some wonderful winter scenes alongside holiday music.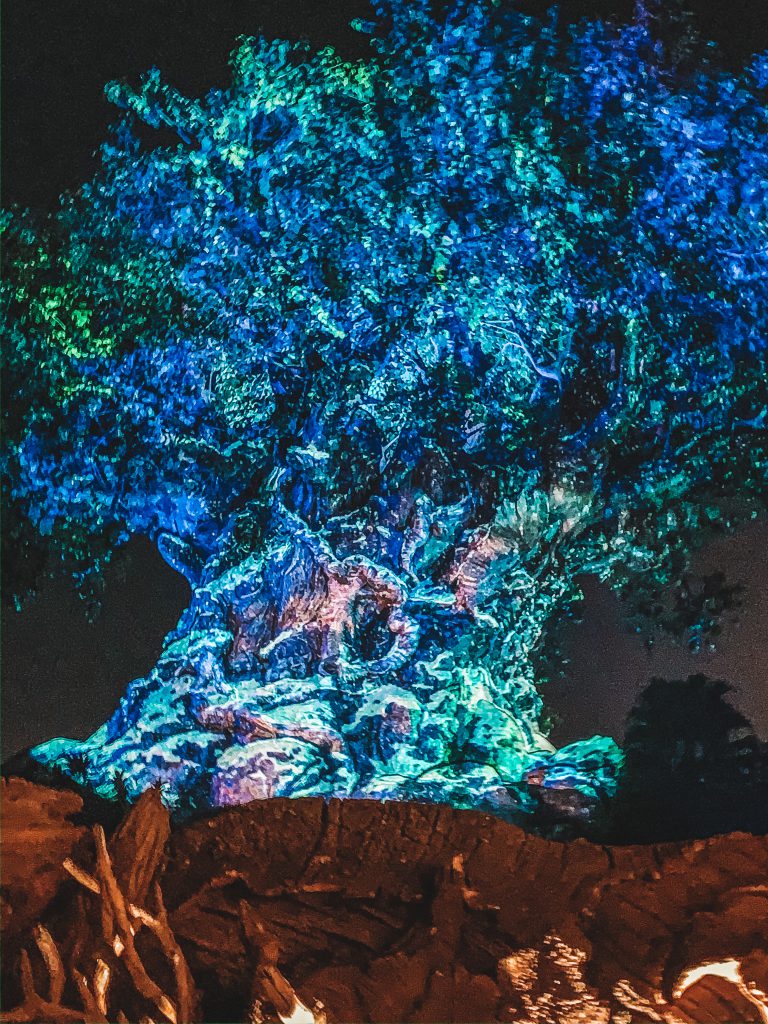 It is truly the perfect way to end your holiday adventure at Disney's Animal Kingdom.
Things Not To Miss
The holiday decor at nighttime. Although, all the details look amazing during the day, it all really comes alive at night. The rooftop illuminaries around Discovery Island, Pongu Pongu's holiday pieces, Africa's beautiful garlands and decor, Dinoland USA's fun displays, and Asia's glowing lanterns are truly incredible during the evening hours.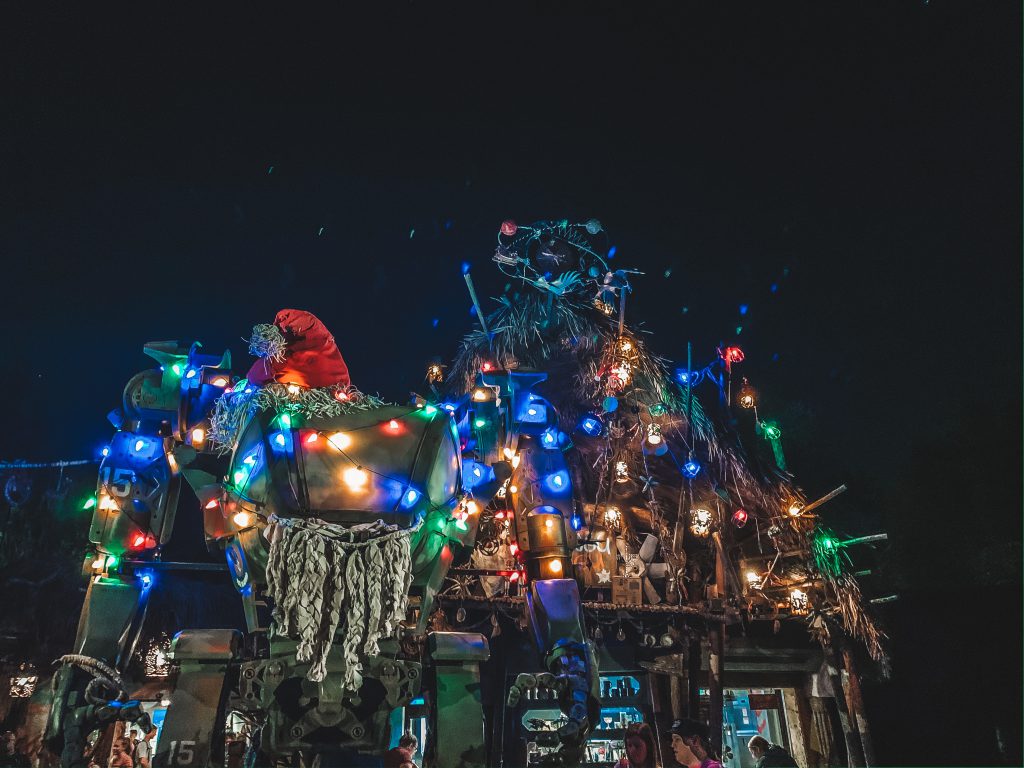 Safari Donald and his pals at Tusker House will be also be participating in the holiday fun with guests during their meal.
Mickey and Minnie are all dressed up for the holidays as they meet with guests. Fastpass is available for this meet and greet.
Festive holiday-themed treats and merchandise are available as well so make sure you keep an eye out for them!
A beautiful, new wall has also appeared right across from Tiffins. Make sure you don't miss it!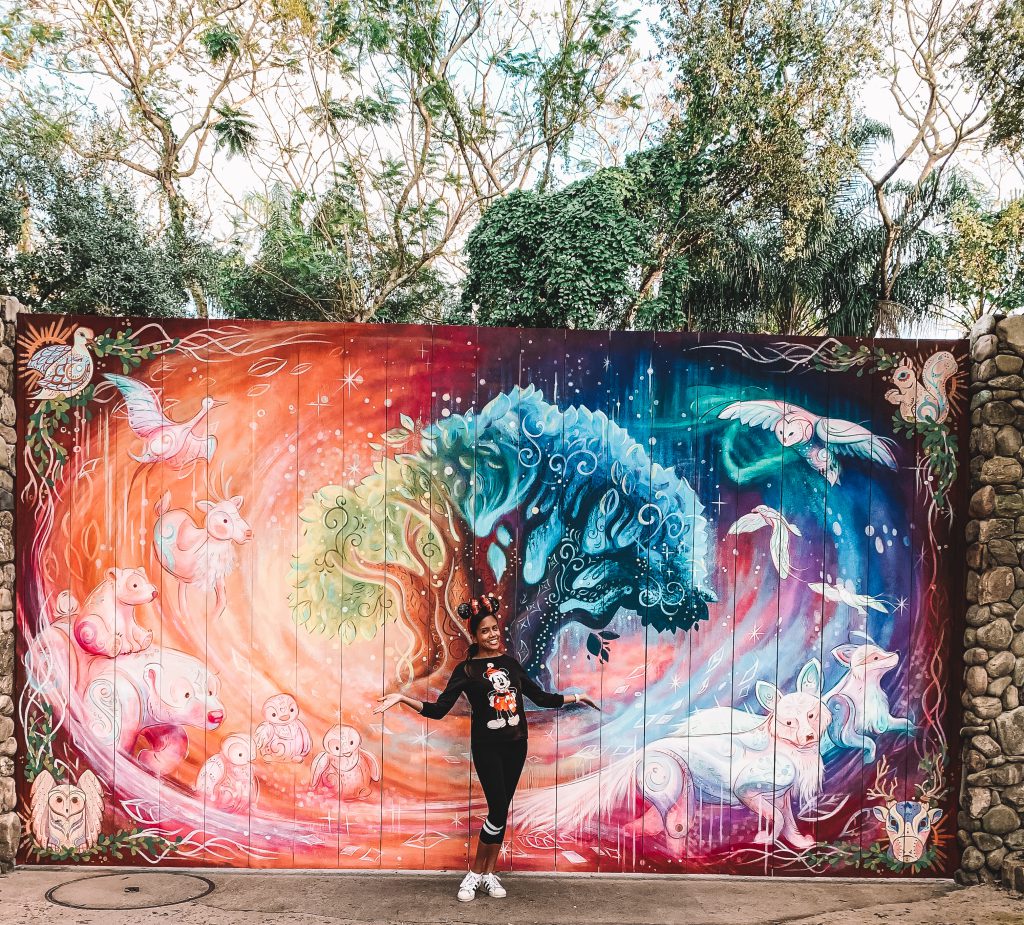 Overall Thoughts
Disney's Animal Kingdom is truly an amazing park all year round, but now with the holidays making their way into all the lands inside the park, it's definitely worth visiting this holiday season. With its beautiful holiday decor and festive entertainment, it will take you on a Christmas adventure like no other.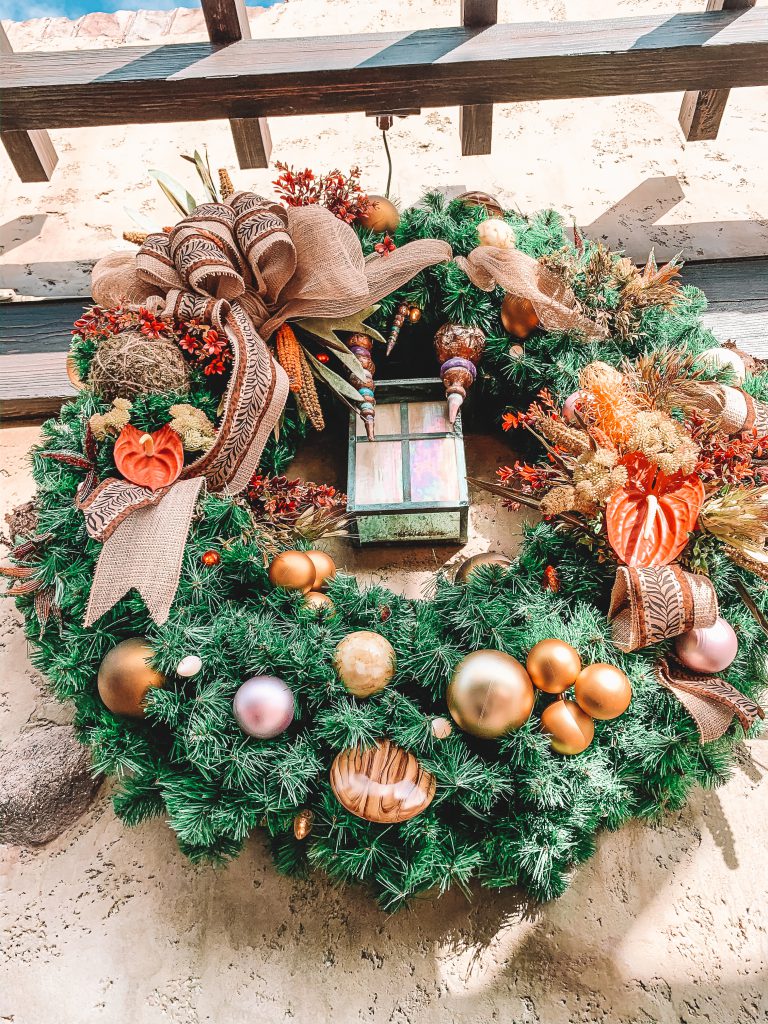 A special thank you to Disney for inviting us to Disney's Animal Kingdom Holiday Media Event. We had a great time!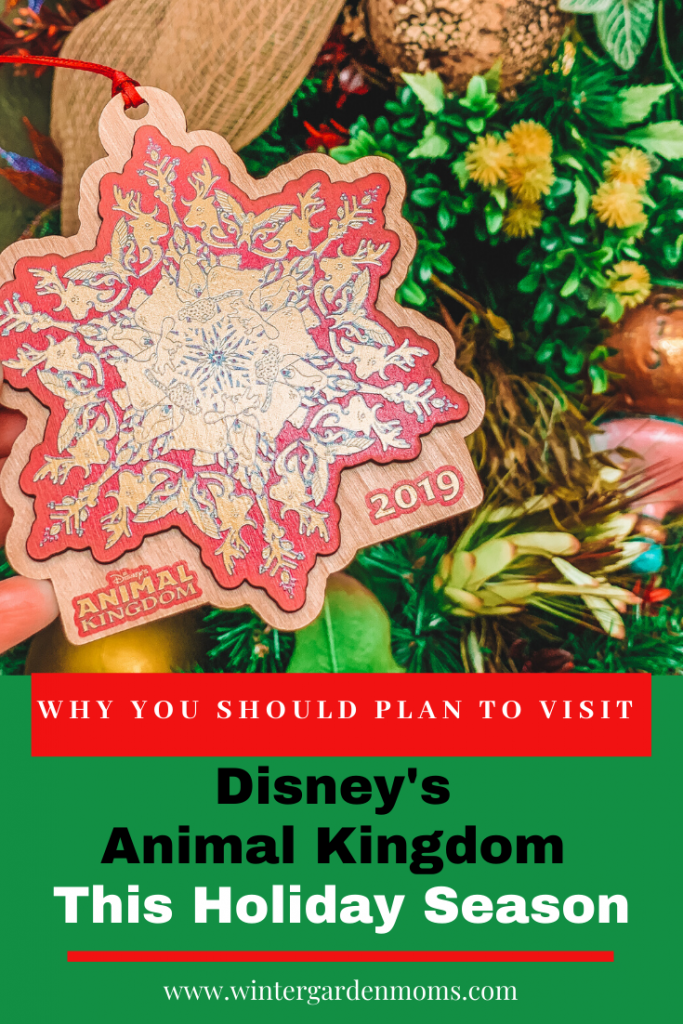 Will you be visiting Disney's Animal Kingdom during the holiday season?