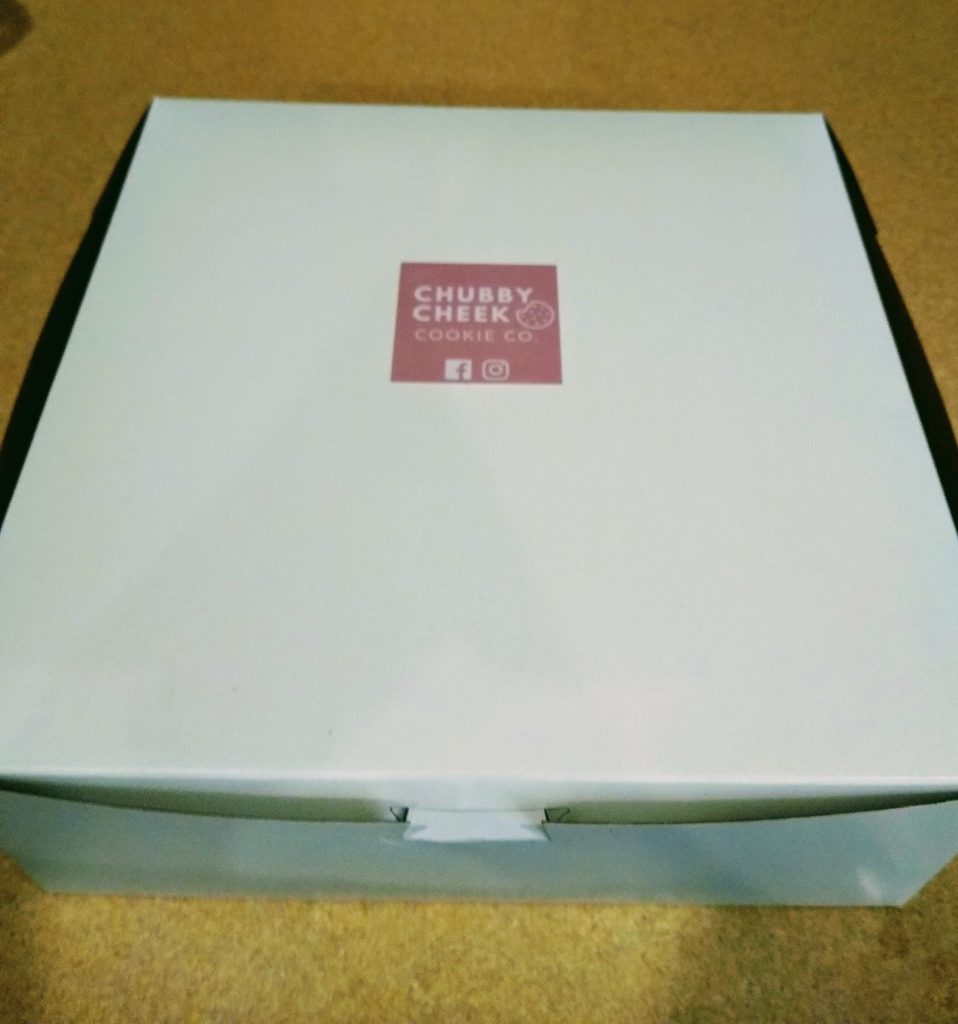 First, let me start off by apologizing for the mess that is me in these photos, I am not a morning person, but when I was offered the opportunity to try the baked goods from Chubby Cheek Cookie Co., I immediately asked "what time and where?!"
Not only do they have some of the tastiest cookies I have ever had, they also deliver!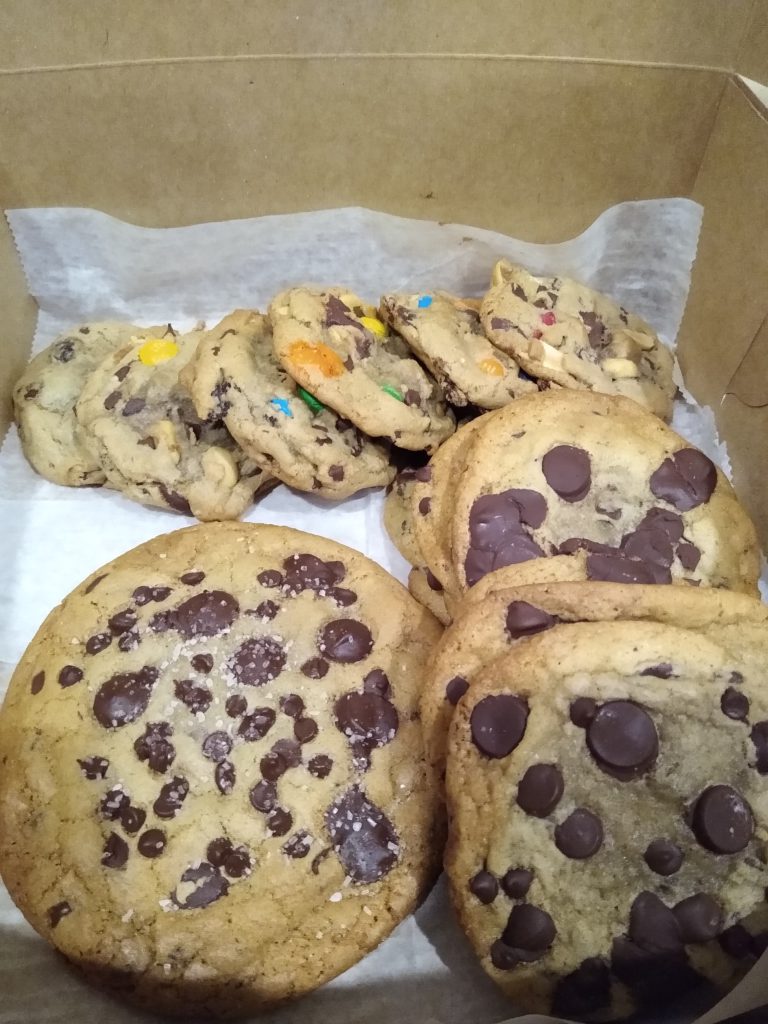 I was able to try out the Trail Mix cookies, Chocolate Chips, and the Nutella Stuffed Chocolate Chip cookie. The Nutella Stuffed Chocolate Chip cookie is a grand feast in itself, sprinkled with salt on top. If you know me, you know I love the salty/sweet combinations!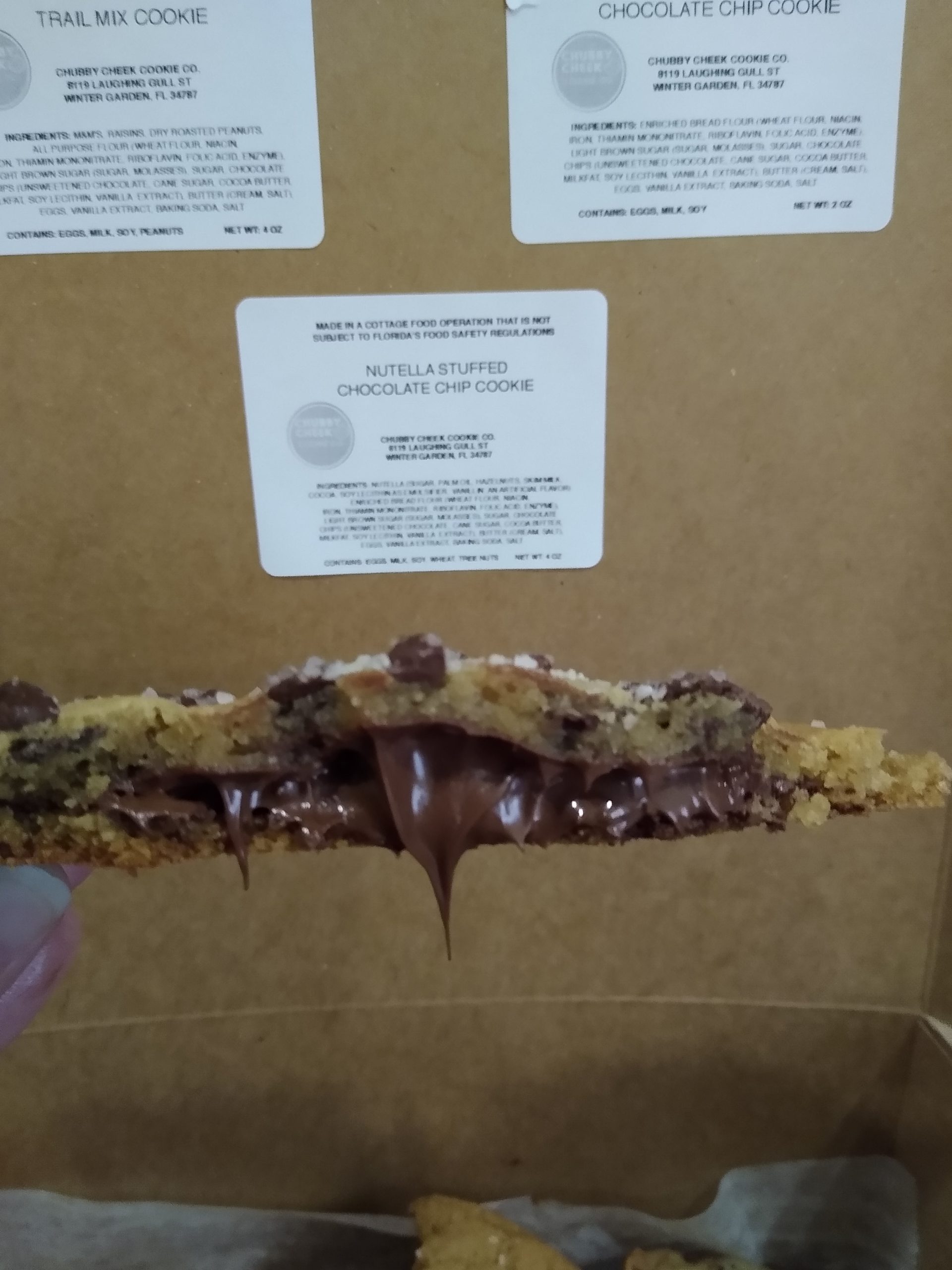 I also love the fact that they add stickers with all of the ingredients to the top of the box, so you have all of the information right there in front of you.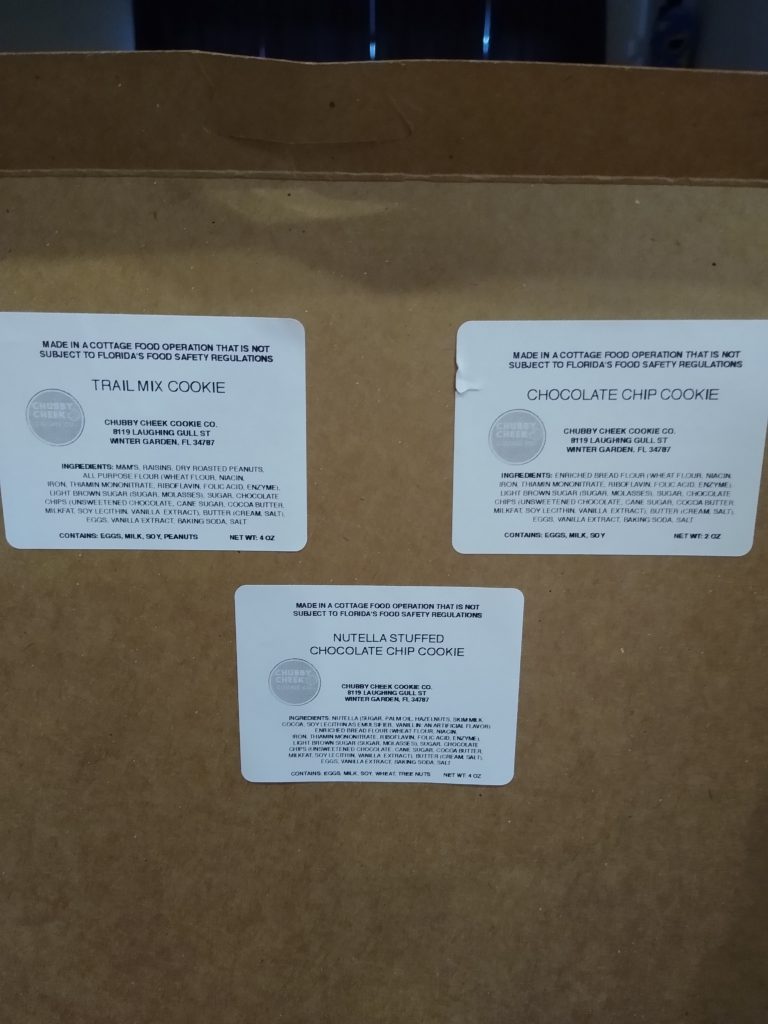 The cookies are absolutely delicious! Baked to a perfect texture of chewy yet just the right amount of crunch factor, and the flavors are mouthwatering! I ate three before forcing myself to step away from the box!
So, how can YOU get your hands on some of these amazing cookies?
Find their Facebook page at www.facebook.com/chubbycheekcookieco. Here is where they will post their pricing and order schedule.
Make sure you follow them as the available cookie flavors rotate out monthly. You don't want to miss your favorites!
Once you finally decide which of these heavenly baked goods you'd like, send them a message with your order, they will take it from there! Then all you have to do is impatiently wait for your goodies! Delivery is usually early morning on the day of your delivery.
Chubby Cheek Cookie Co. is mom owned, home-based, and local to the Winter Garden area.
Offering free delivery to the 34786 and 34787 zip codes along with special orders and event catering! Be sure to check them out on Facebook and Instagram!