Who else is wanting those tropical vacation vibes? Well we certainly were, so we planned a "trip" to Kona Cafe for my husband and my birthday!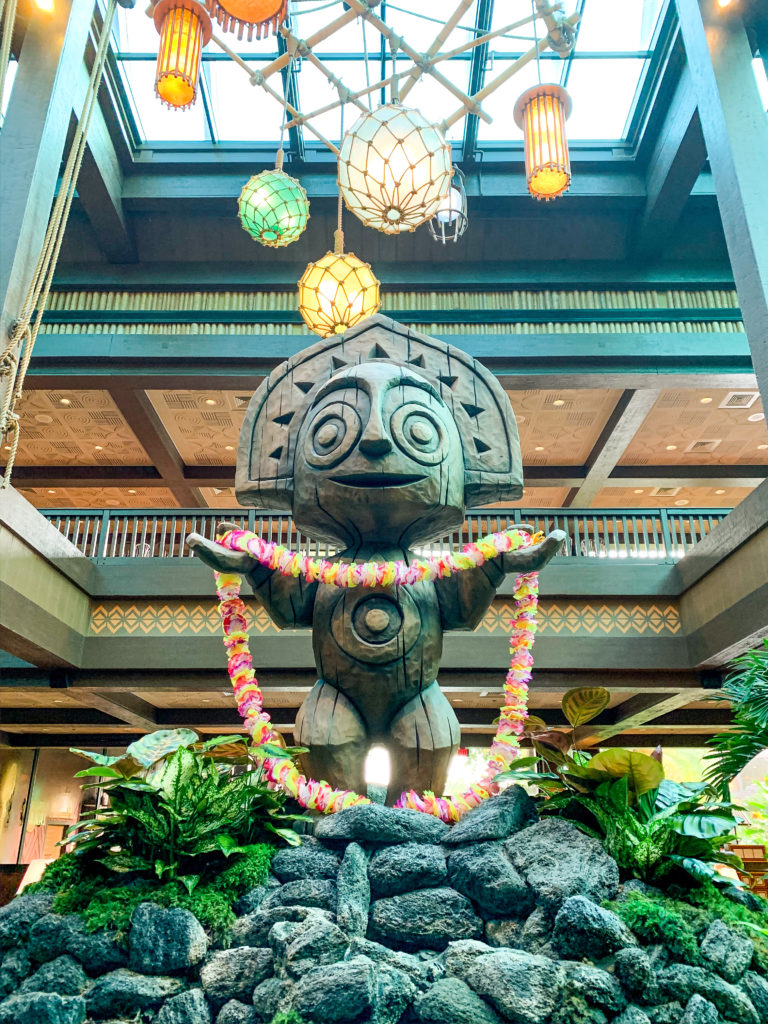 Have you ever been to Kona Cafe before? It's located on the top level inside of Disney's Polynesian Resort.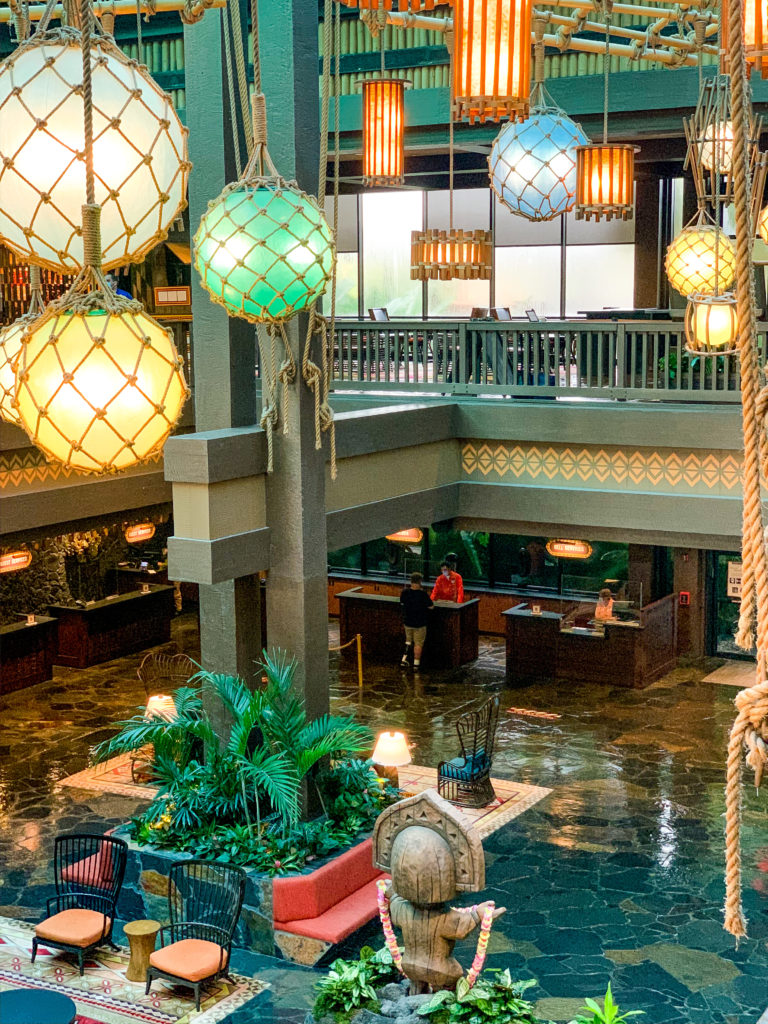 You don't have to be staying on property at the resort to eat there. All you need is a dining reservation. You can go through Disney's website or use the "My Disney Experience" app.
If you choose to use the app like I did, then download and open the My Disney Experience app. Go to "My Plans" and look for the plus symbol (on mine it's at the top right corner). Click the symbol and it should then show you a button to "Reserve Dining". You should be able to search for Kona Cafe from there and select your date and time. We chose breakfast but they are open for lunch and dinner as well.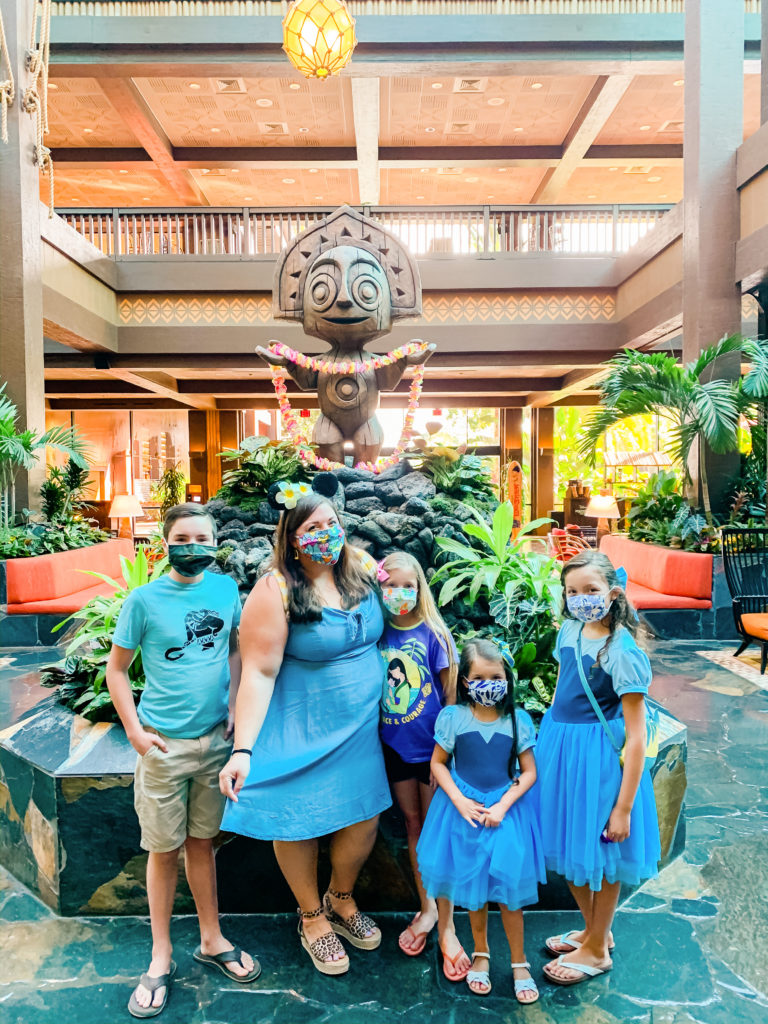 Our reservation time was at 7:45 a.m. However, we checked in at the guard gate around 7 a.m. so that we could take our time and walk around the property a bit before breakfast since it was so beautiful outside.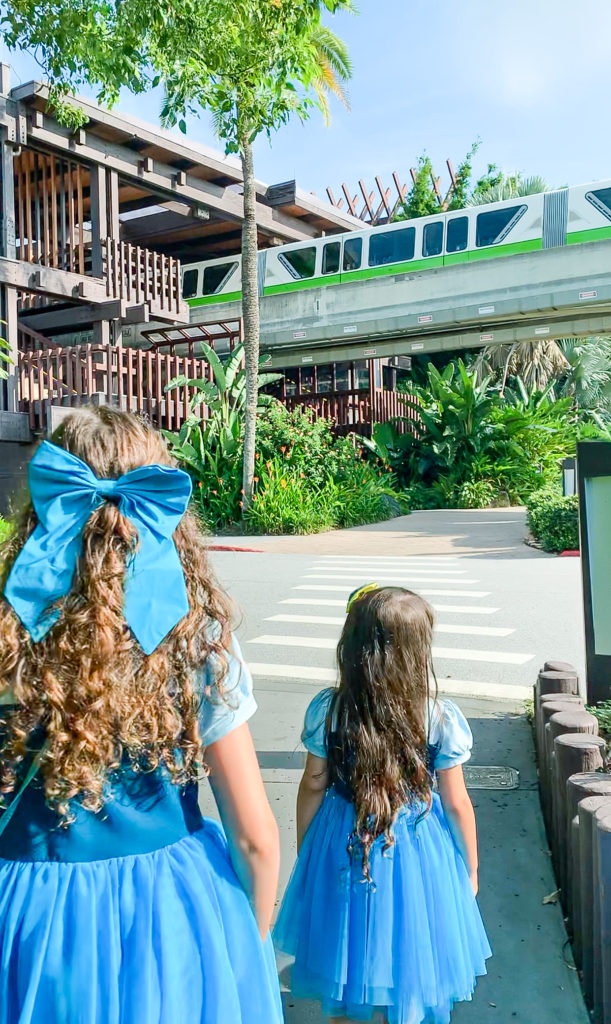 Closer to our breakfast time, I hopped on the app to "check in" saying that we were close by and within a few minutes they sent me a text saying our table was ready for us!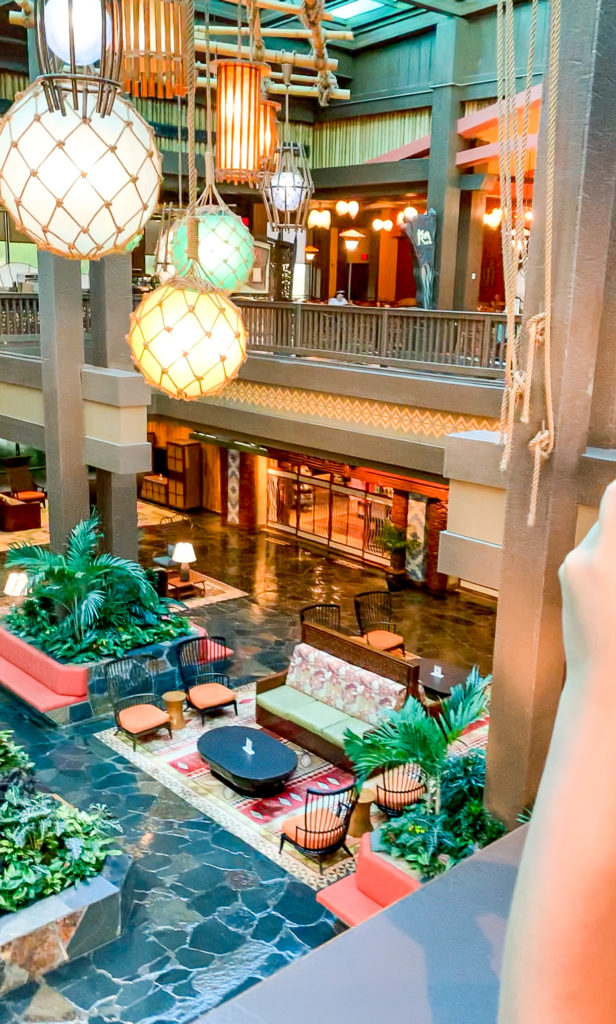 The general restaurant has a high ceiling and feels very open. Tables were also spaced out well for social distancing and you are allowed to take your mask off at the table while eating.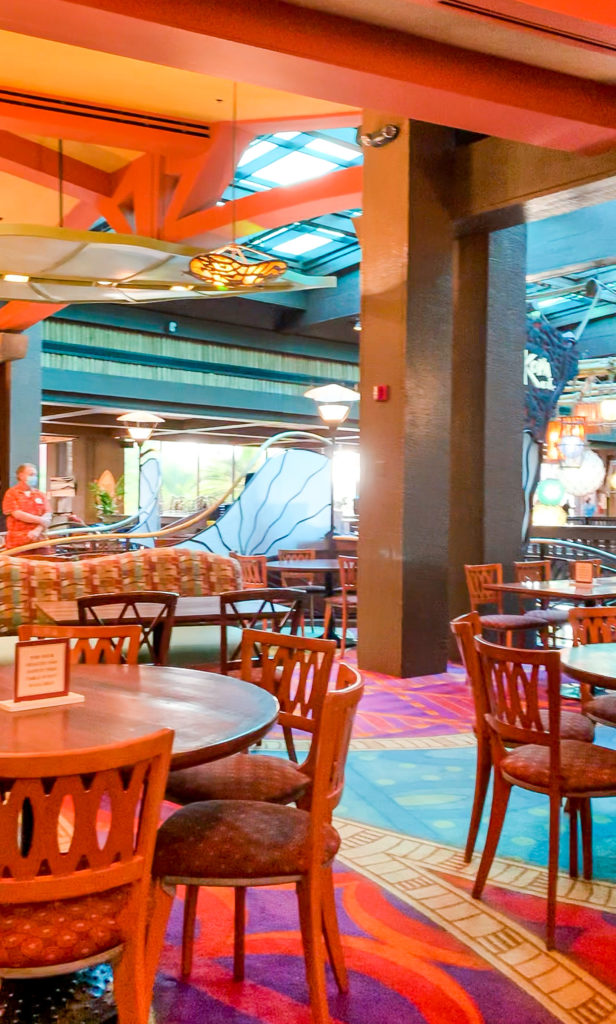 The menu was all mobile as well. You just "Scan" the square, meaning you open up your camera, hold it in front of the square and a website link pops up for you to see the menu (I just learned how to access the menus and other things this way recently and figured I can't be the only one new to this. HaHa) Hand sanitizer was easy to find all throughout the resort as well.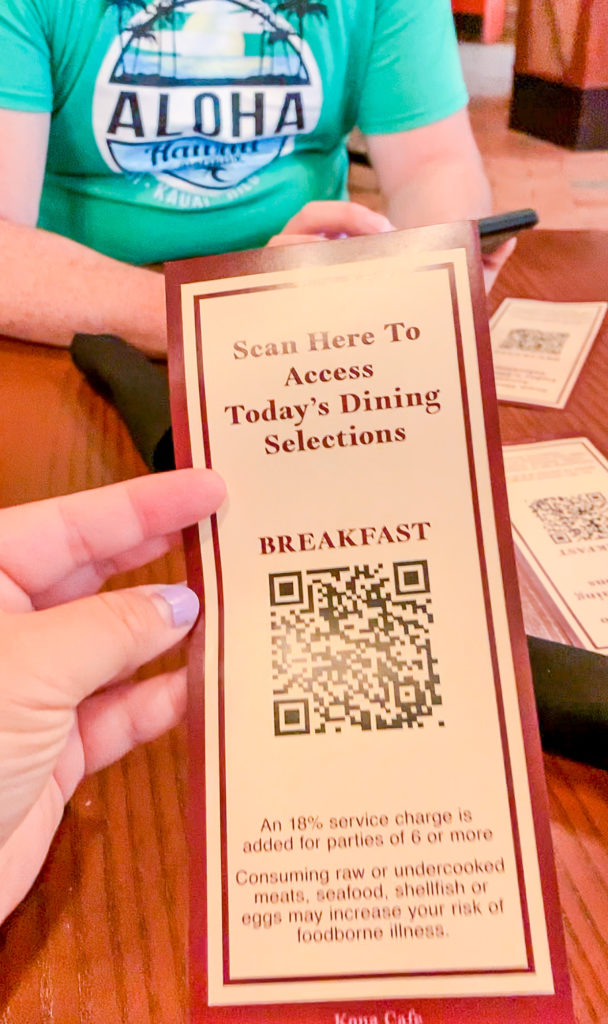 The menu is currently a little different than normal. We started with a Kona coffee french press. So delicious!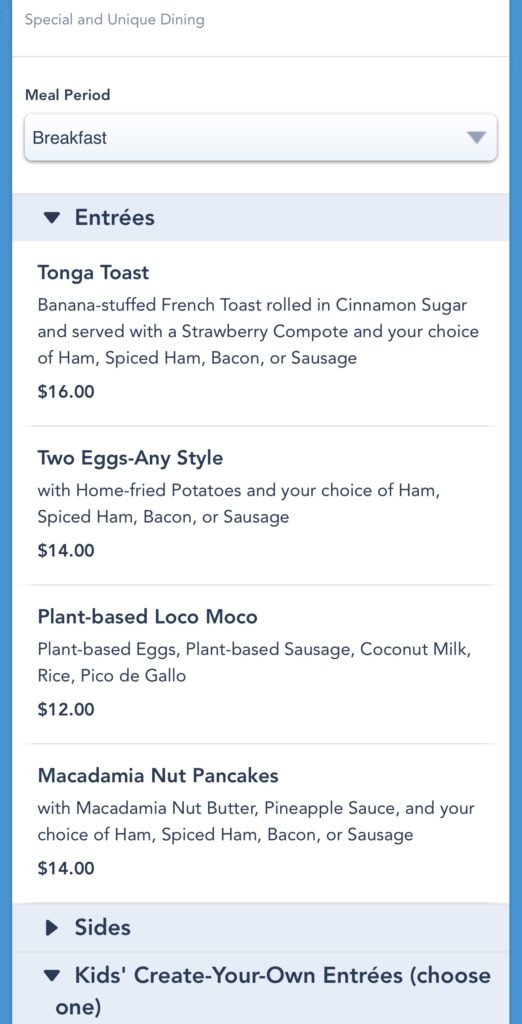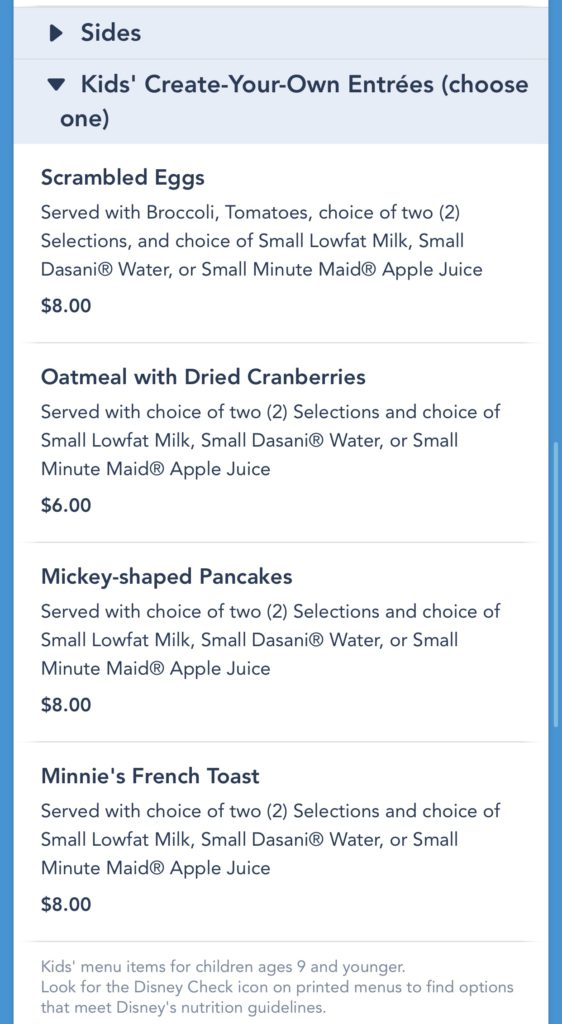 All three of my girls went with Mickey Pancakes (they always do). Their meals came with sides, but my youngest ate most of hers before I snagged a photo. She loves her bacon!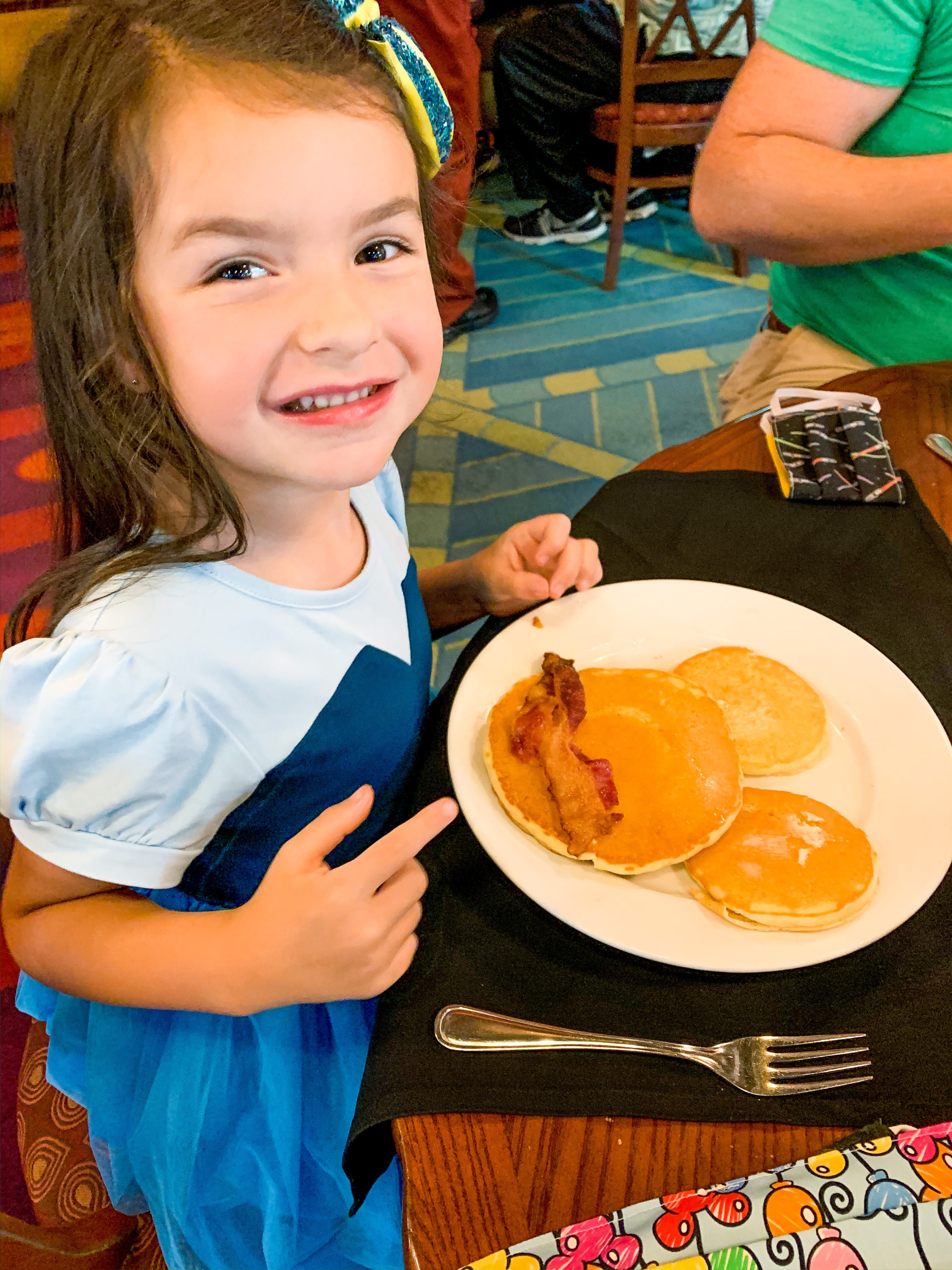 My hubby and son chose the Loco Moco, it's their favorite! That morning they had the ingredients to do the regular Loco Moco versus just the plant based version.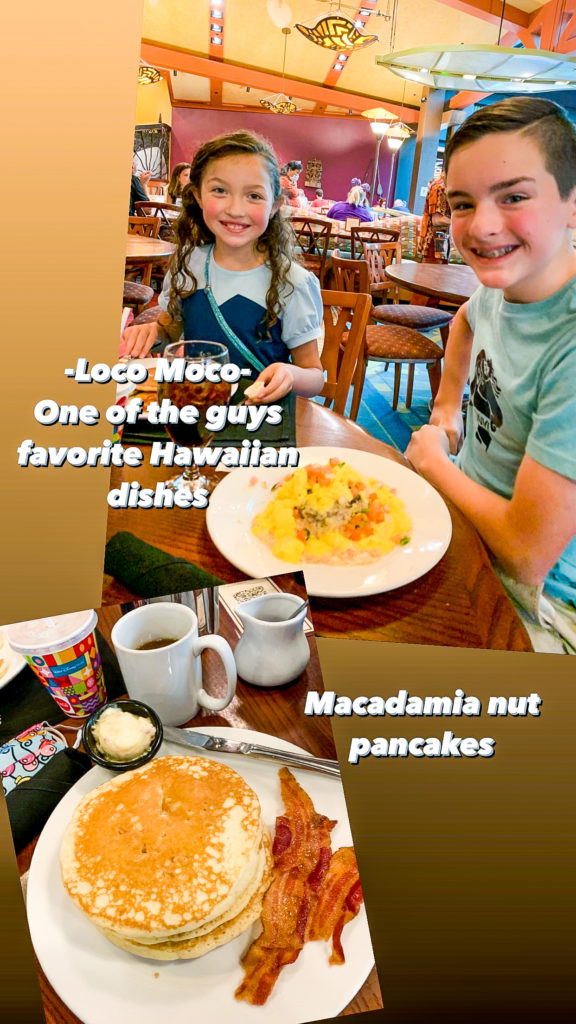 Finally, I chose the Macadamia Nut pancakes. I also chose to have the pineapple sauce omitted, because I don't like it personally, but my mom loves it. So when she's with us I always give it to her!
I also hear A LOT of people love the Tonga Toast. Basically I don't think you can go wrong. It's all delicious!
It was so nice to go out and have a special breakfast as a family, and feel so safe and clean. The food was fabulous, as was the atmosphere. This has truly been my experience each time we've been to Kona Cafe for breakfast, lunch or dinner.
I also have to give a #castcompliment to our waitress, she overheard that it was our birthdays and surprised us with an amazing set of birthday treats that all 6 of us could share! It was so special, so yummy and such a wonderful surprise. She really made some extra Disney magic for us!
Quick tip: When you go to the Polynesian, don't rush off too fast after your meal. Walk around and enjoy the property some!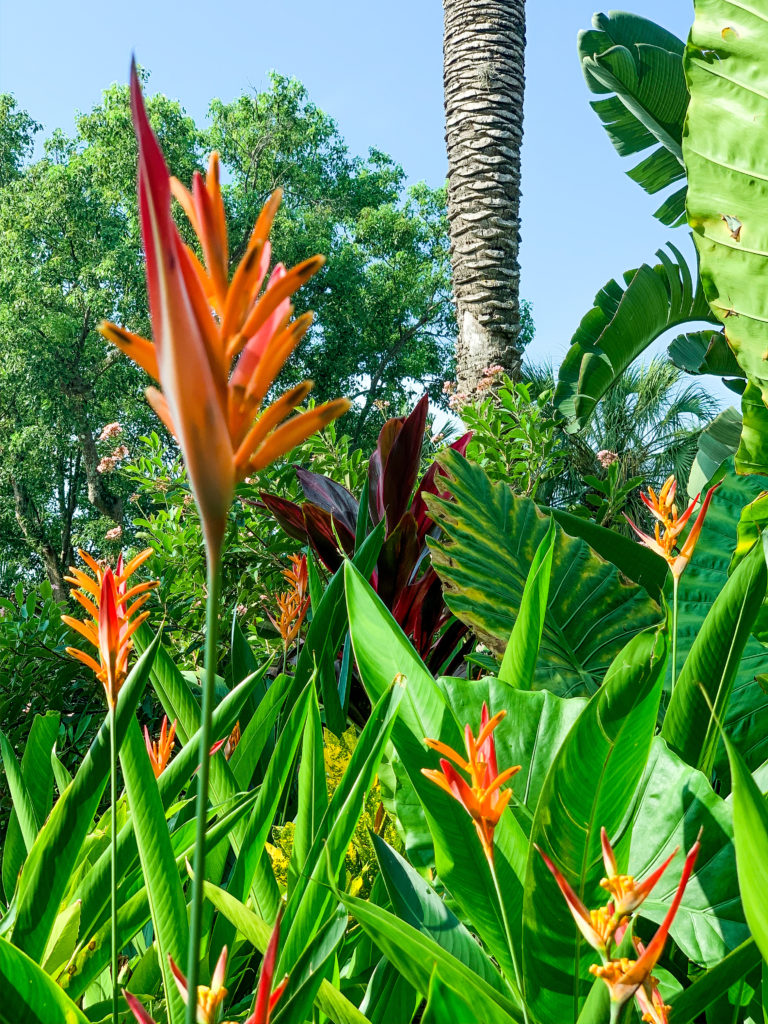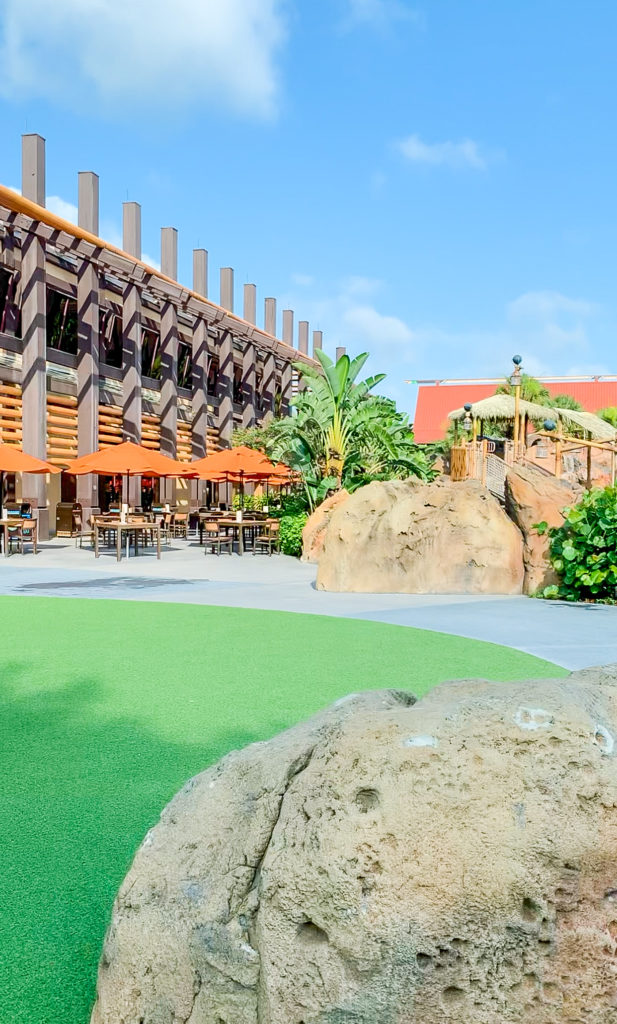 You could even grab some Dole Whip from the Lanai and take it to the beach to eat!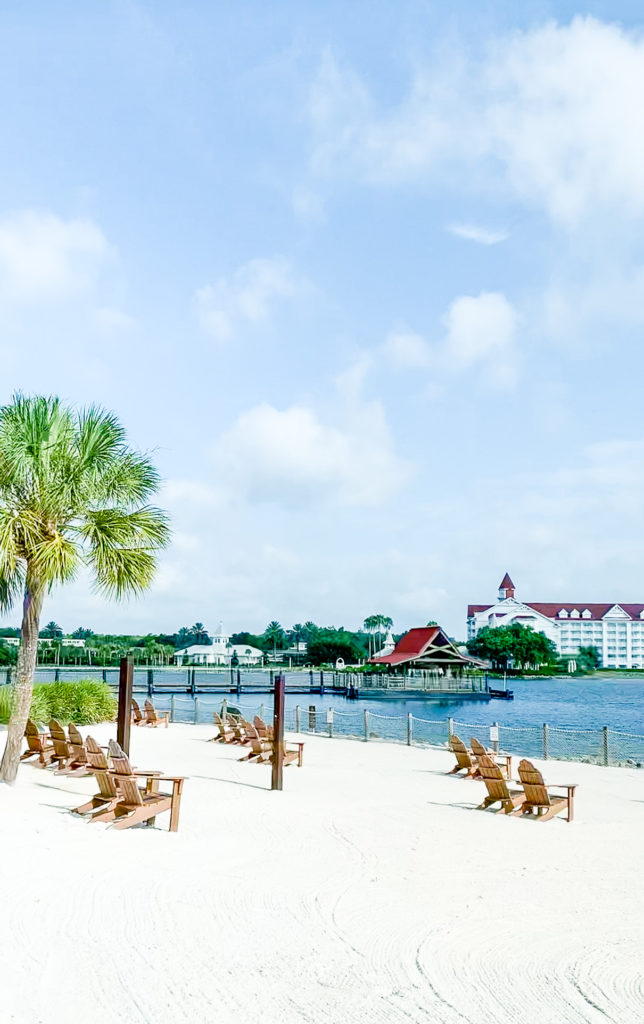 It is very easy to be socially distant there, as well as be stationary to enjoy your special treat and take your mask off for a bit. The beach also has music playing, it's one of our favorite places on property to relax.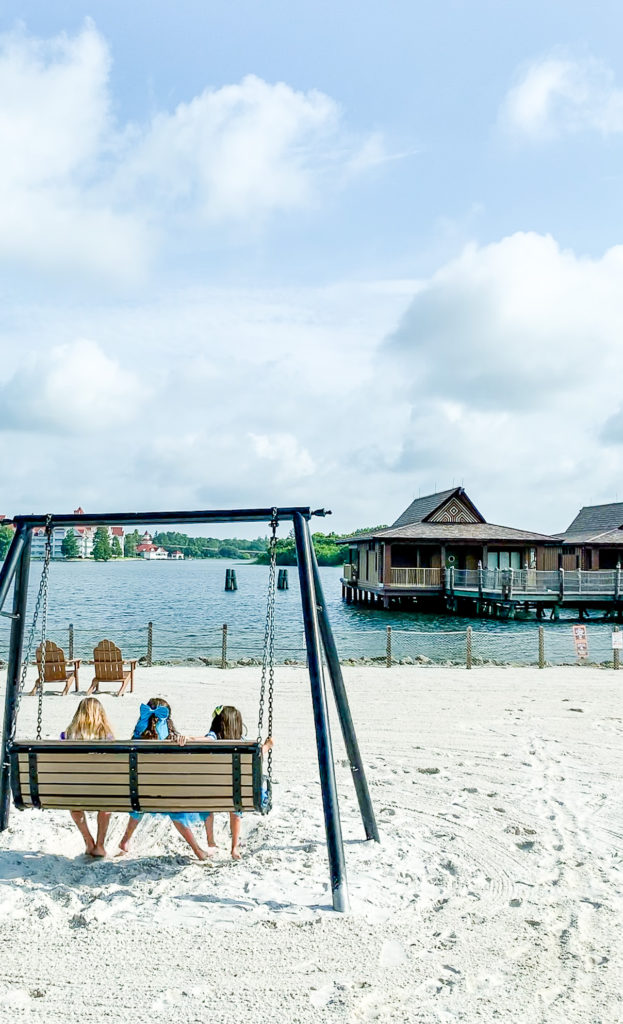 For more information and to make a reservation, visit the Walt Disney World website.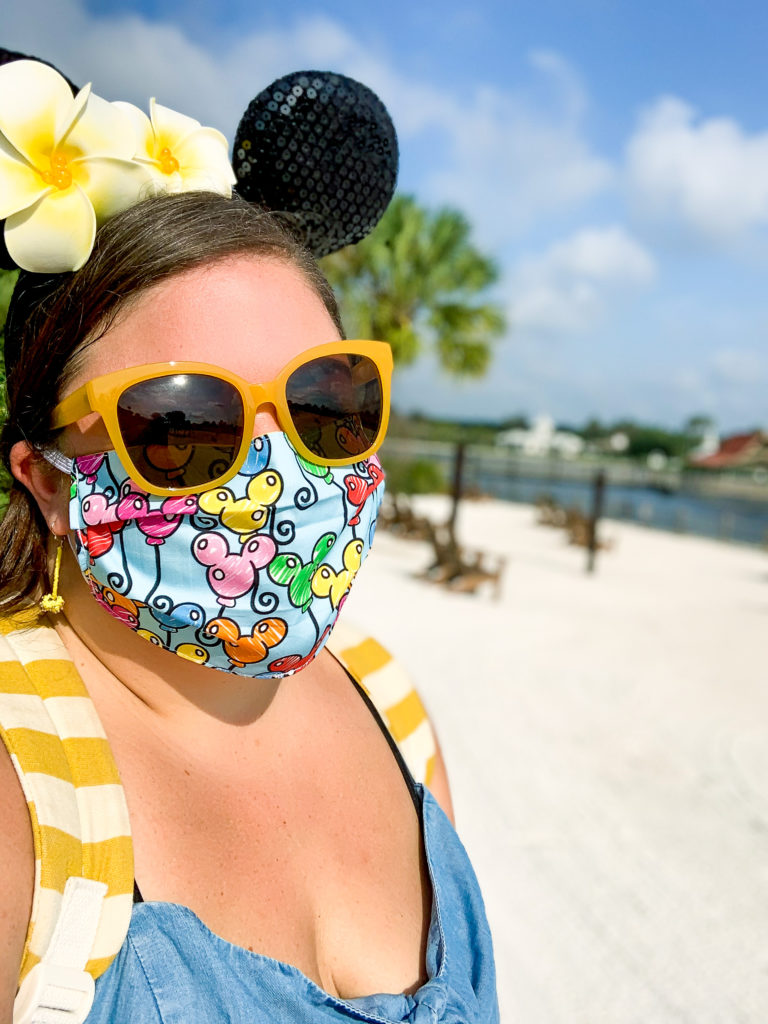 Let me know what yummy item you get when you go!
-Brandy @Brightspotphoto