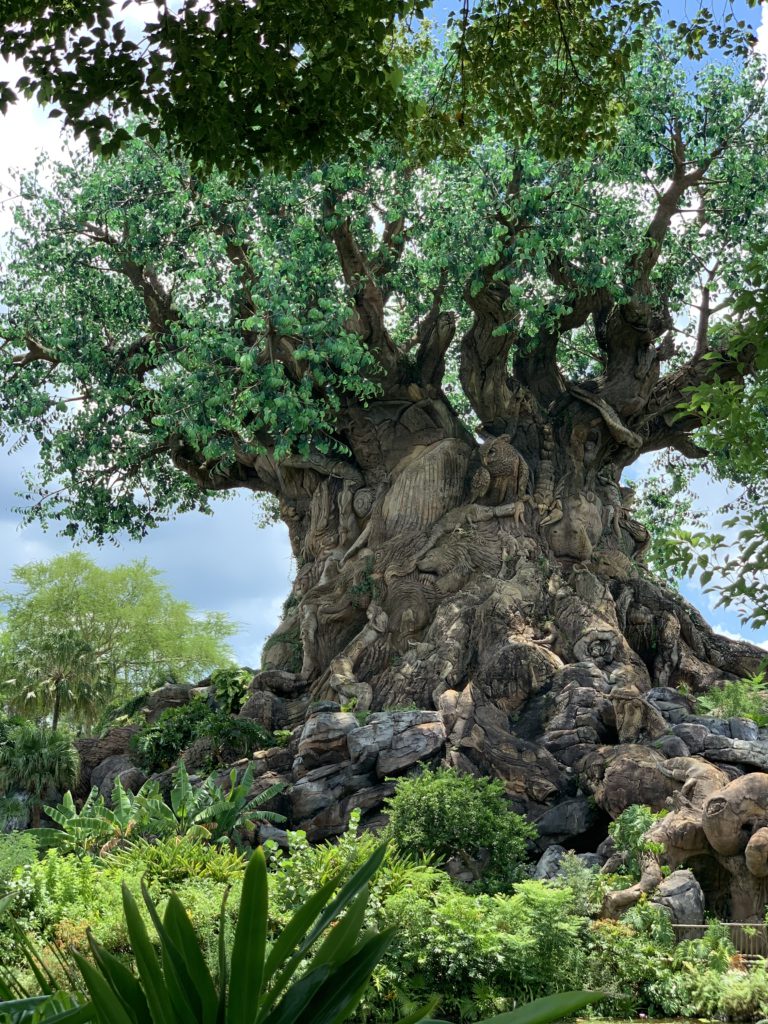 Winter Garden Moms had a chance to check out all the new health and safety measures throughout Disney's Animal Kingdom recently. We are so thankful to Walt Disney World and Disney Parks Blog for inviting us!
Disney has added many new features to keep guests safe, some which include reduced park capacity and low wait times, along with new cleaning and safety measures. We had so much fun and felt safe the whole time!
Returning to DAK
As soon as we got to the parking lot we noticed the first few changes. Currently vehicles are being parked in every other parking spot. This provides plenty of space for social distancing while getting out of the car and getting ready for your fun day at Animal Kingdom.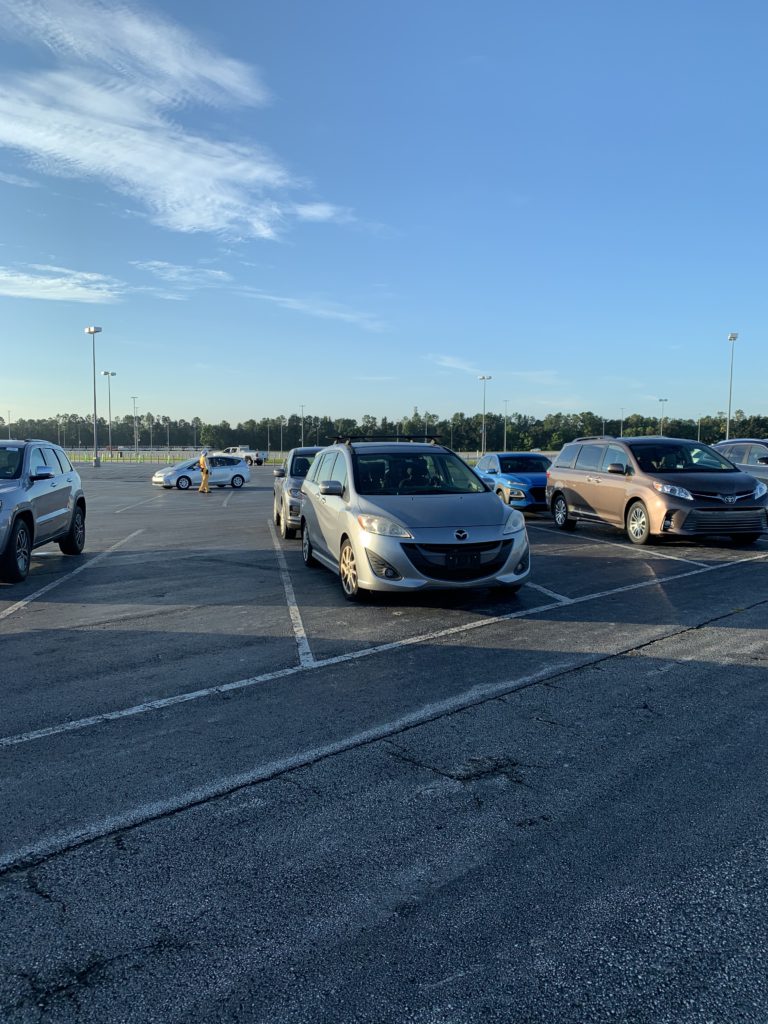 Note #1: The parking trams are not currently running.
Note #2: Be sure to wear your mask from the time you're getting out of your car until your back.
There are a few exceptions to the mask rule. These exceptions include being in a relaxation station, eating in a designated eating area or restaurant, or if you are off to the side and stationary while eating or drinking.
As we approached the front of the park we noticed new safety signs and information.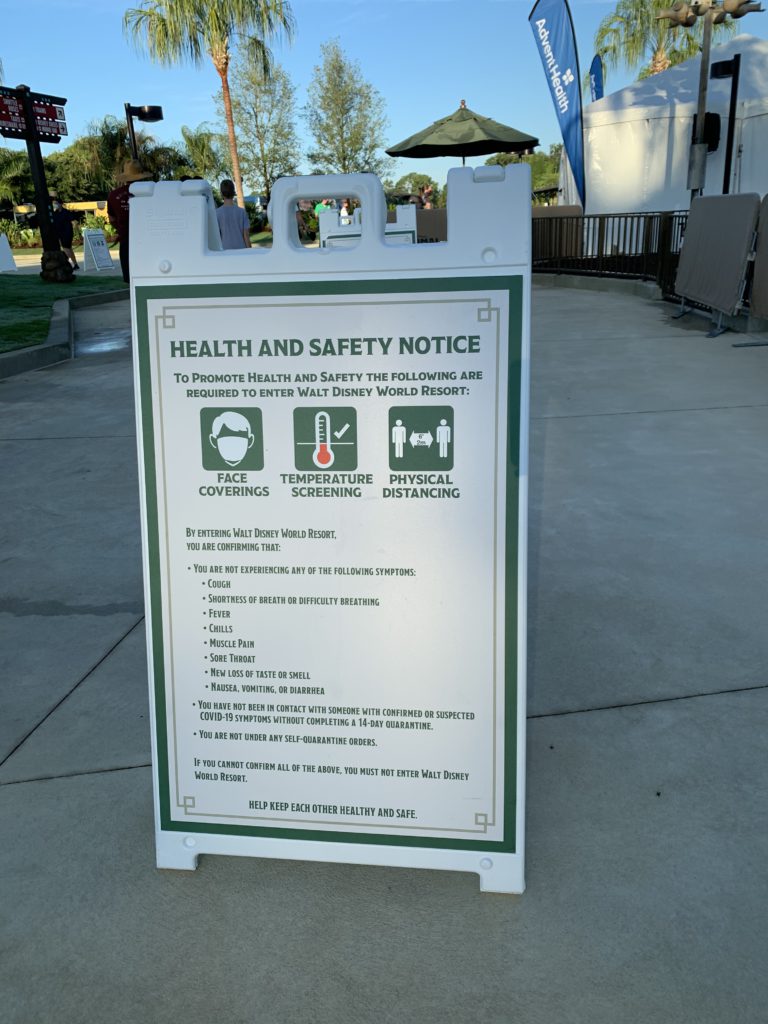 Next we went through the Advent Health Tent to have our temperatures taken. There are plenty of markers on the ground to show you where to stand and wait. Temperature scans are a quick scan over your forehead with a no contact thermometer.
Disney has also updated the bag check area and added metal detectors. This makes it quick, easy and no contact as well.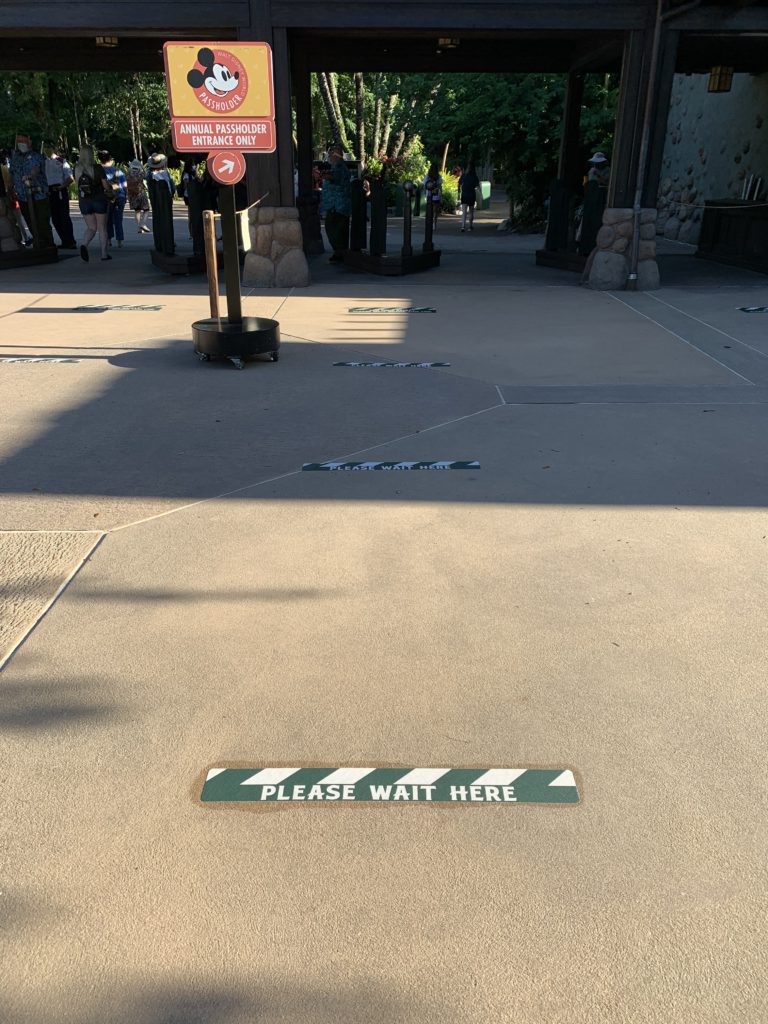 Walking through the ticketing area went great. There were no crowds or lines. They have spaces marked for social distancing, which meant that if a line had formed you would know where to stand. However, we never saw one while entering the park.
We went ahead and snagged a few photos at the Tree of Life first because the area was pretty empty compared to previous trips.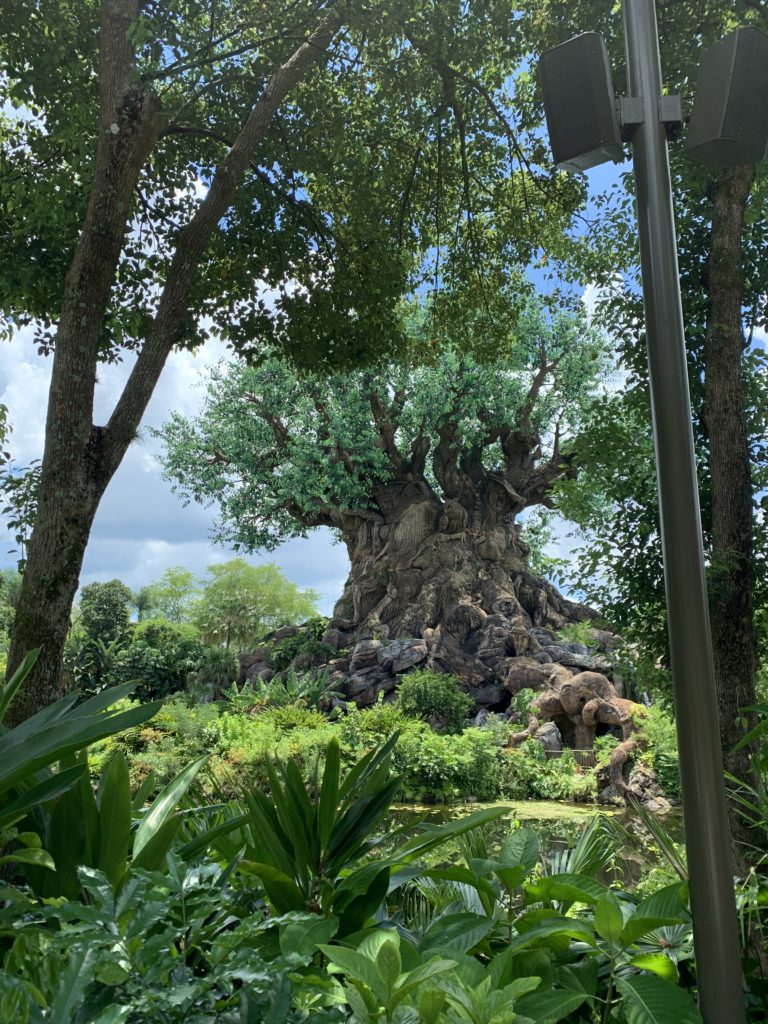 As we walked throughout the park we noticed things like hand sanitizer stations often, as well as hand washing stations.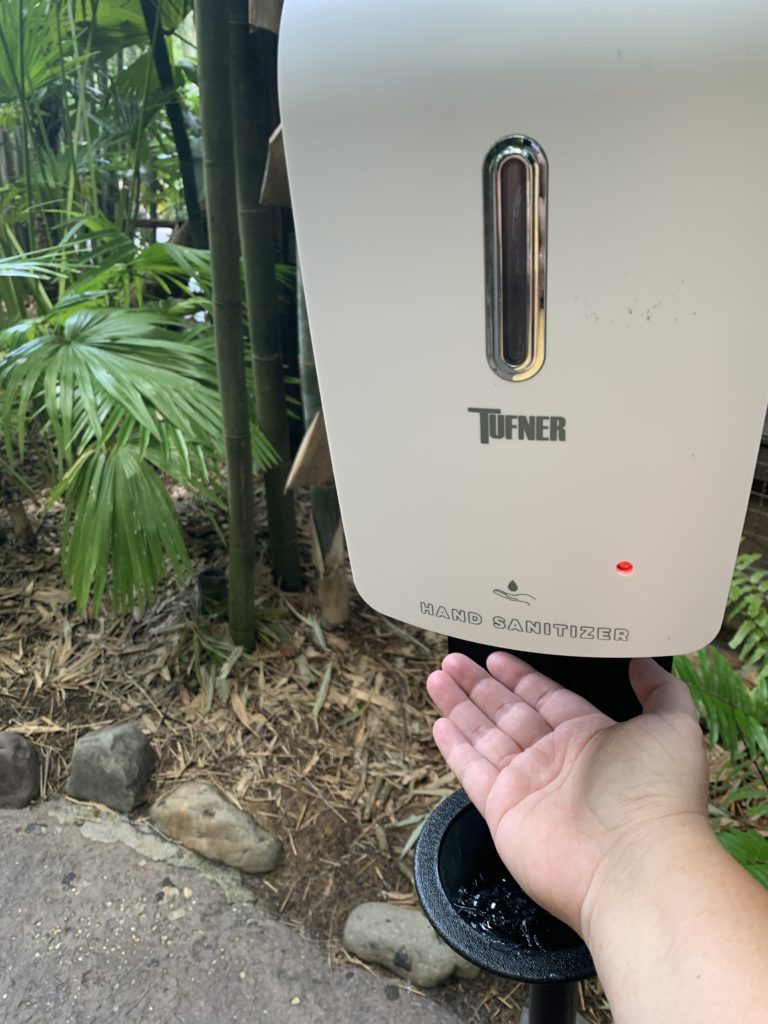 Trash cans had the doors propped open or taken off so there is no touching needed.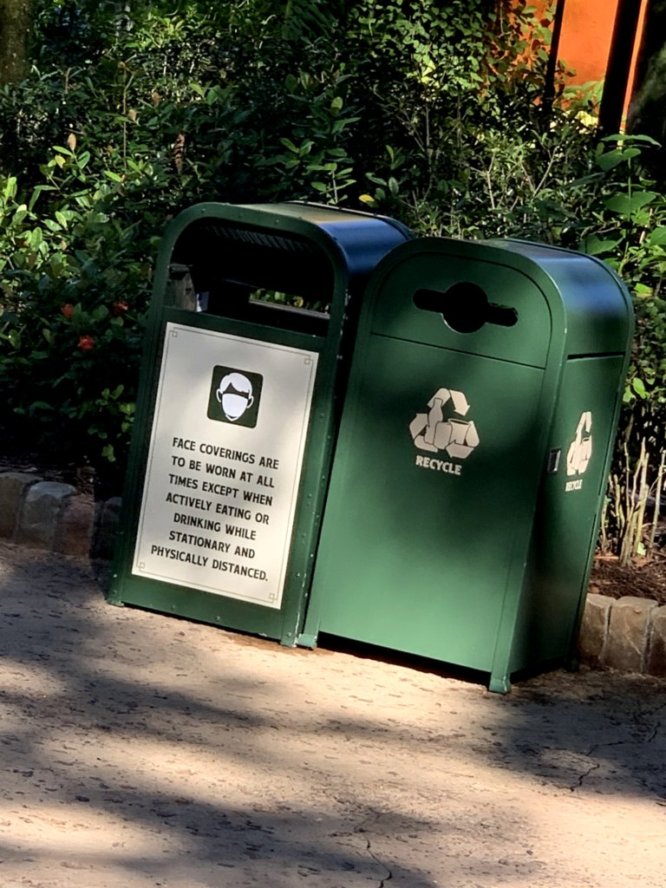 Mobile ordering is encouraged as well as contactless payments (we will talk more about this in a minute.)
We noticed throughout the rides plenty of spacing markers, as well as some spots where they added plexiglass dividers in areas where you may have to stand across from another line.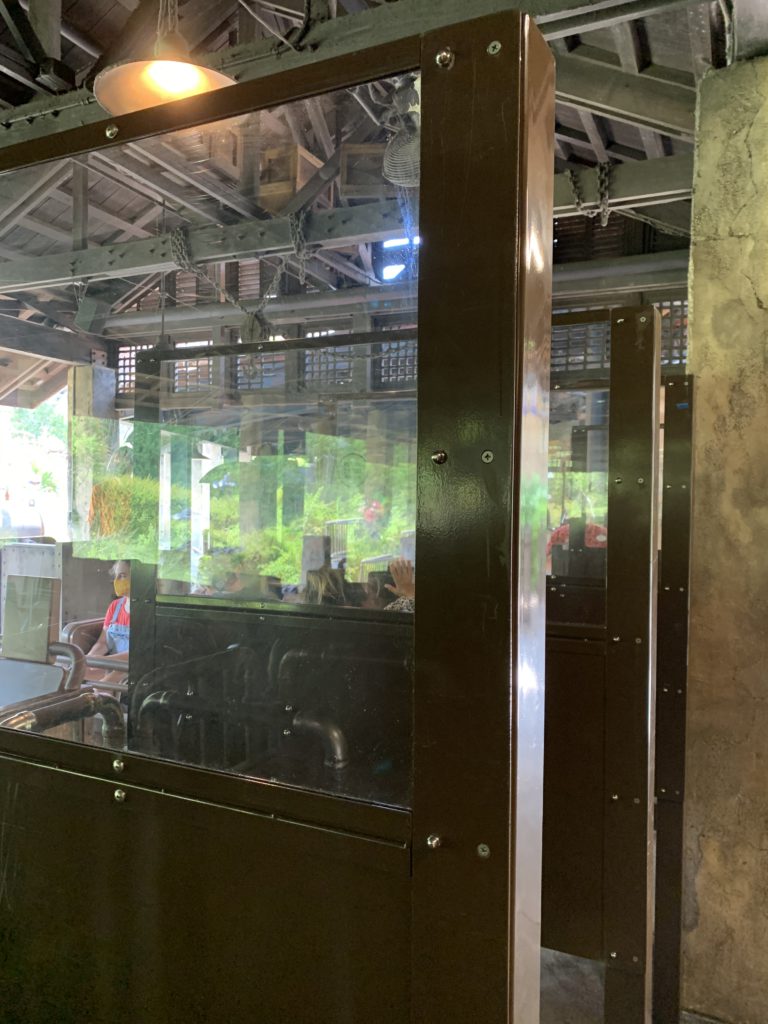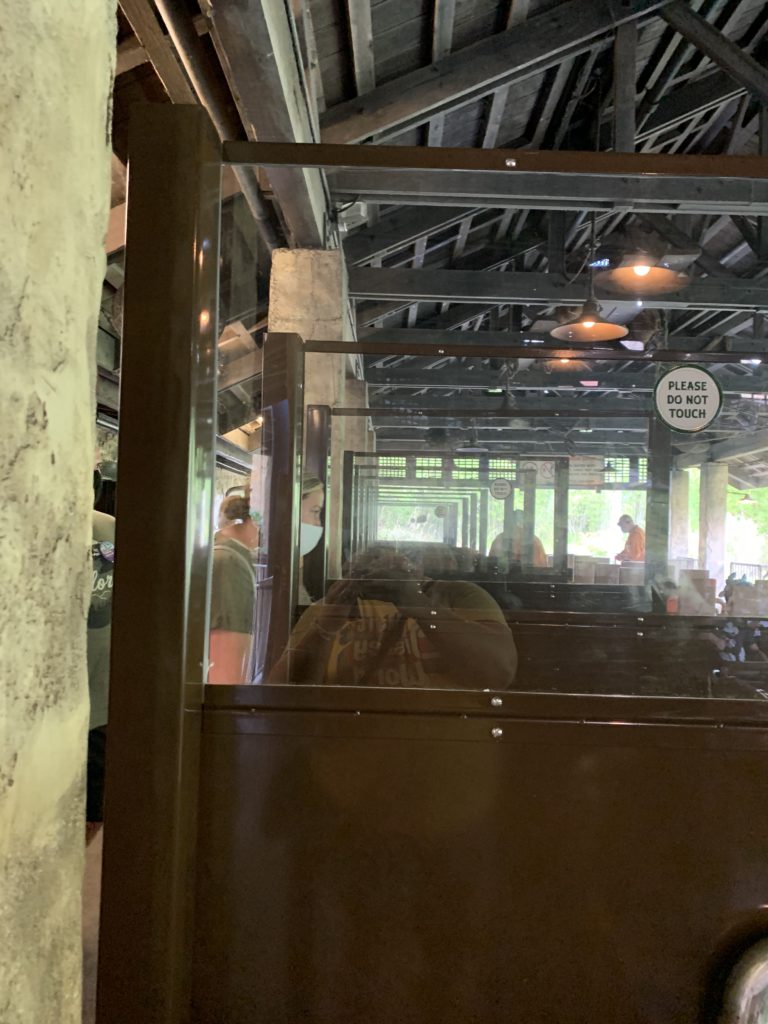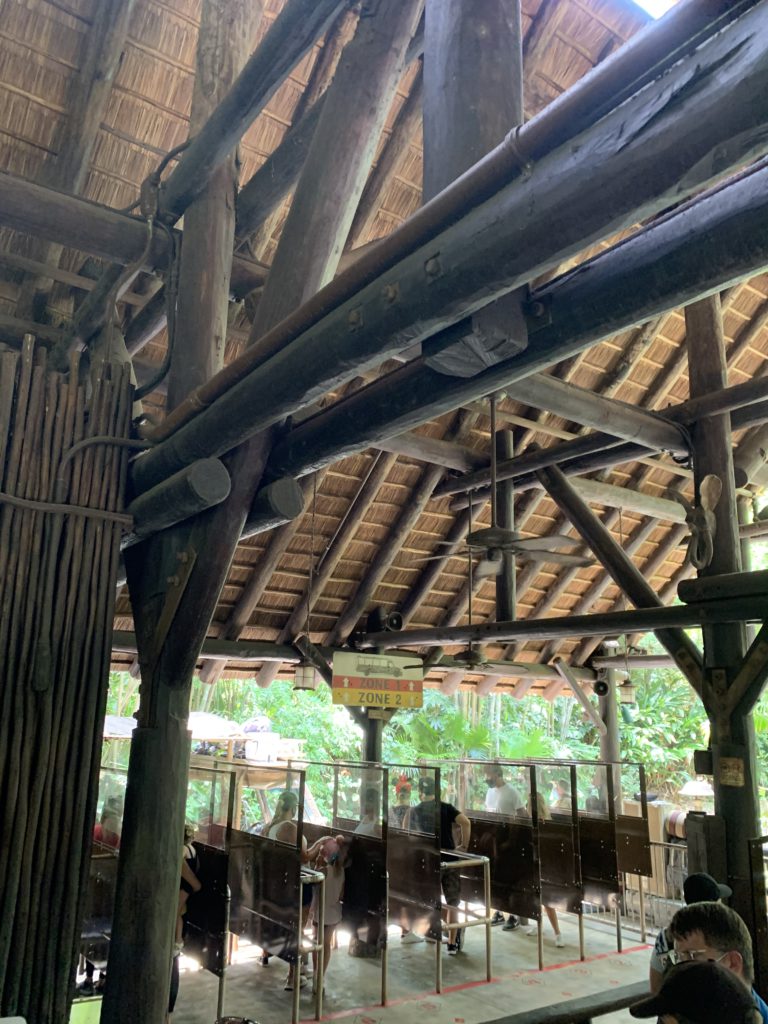 The Safari vehicles even have added clear dividers between each row. There was also hand sanitizer before and after each ride.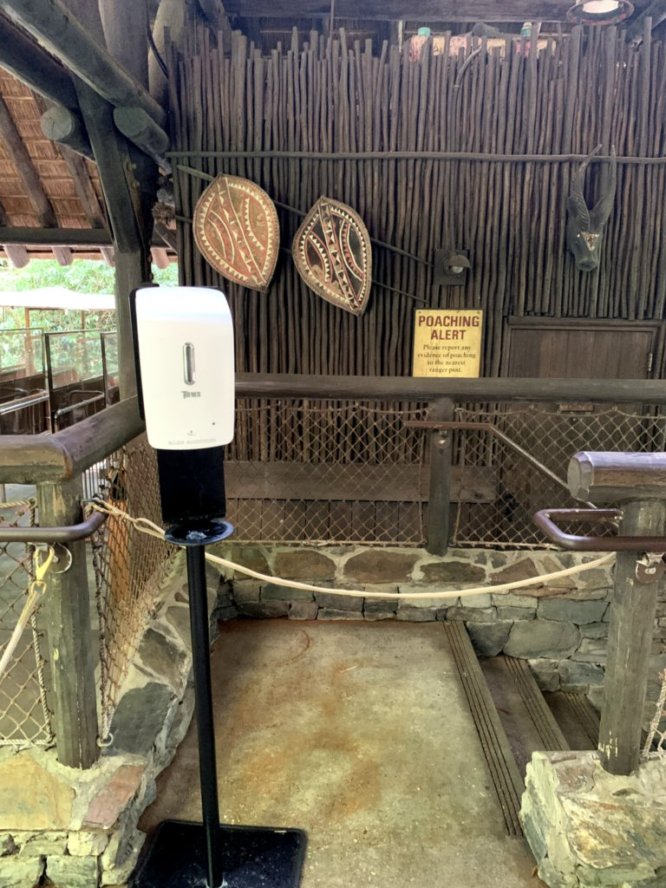 While I love so many of the rides at Animal Kingdom, we were definitely most excited to ride Flight of Passage.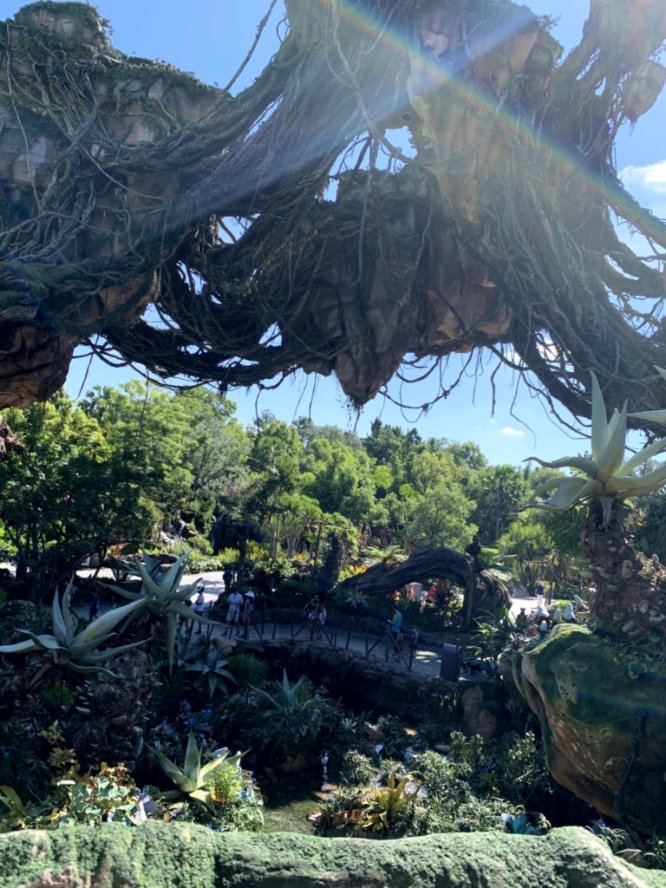 Normally the wait time can be hours long, however with the reduced capacity in the parks we were able to walk through the gorgeous queue line AND ride Flight of Passage in less than 30 mins.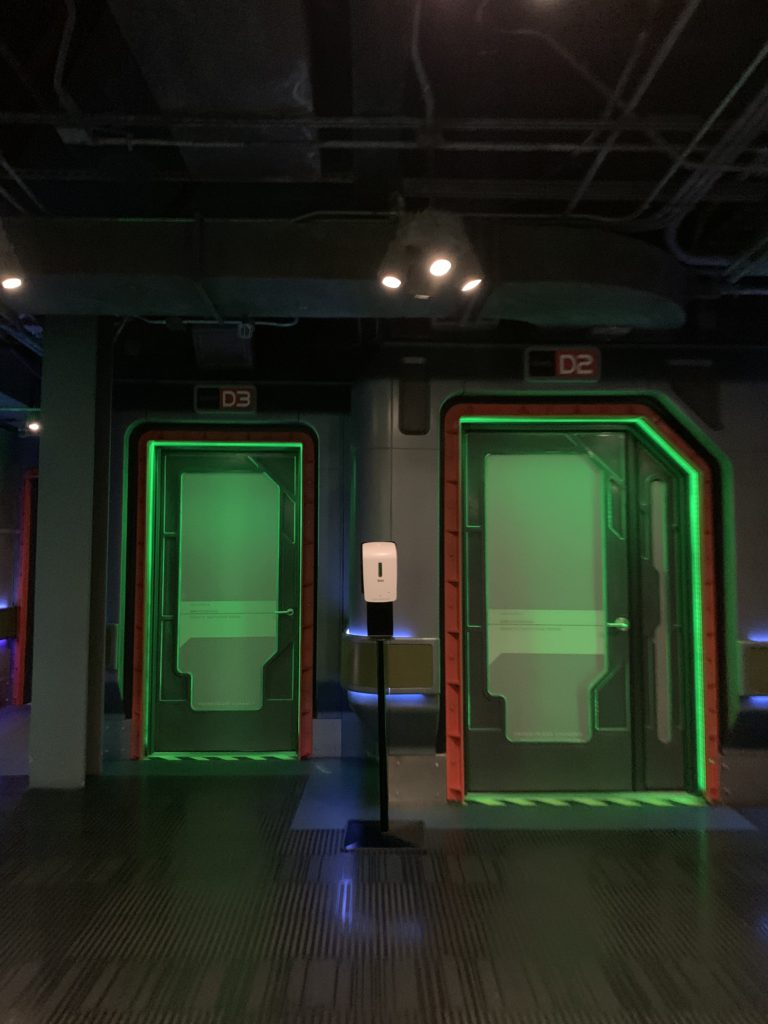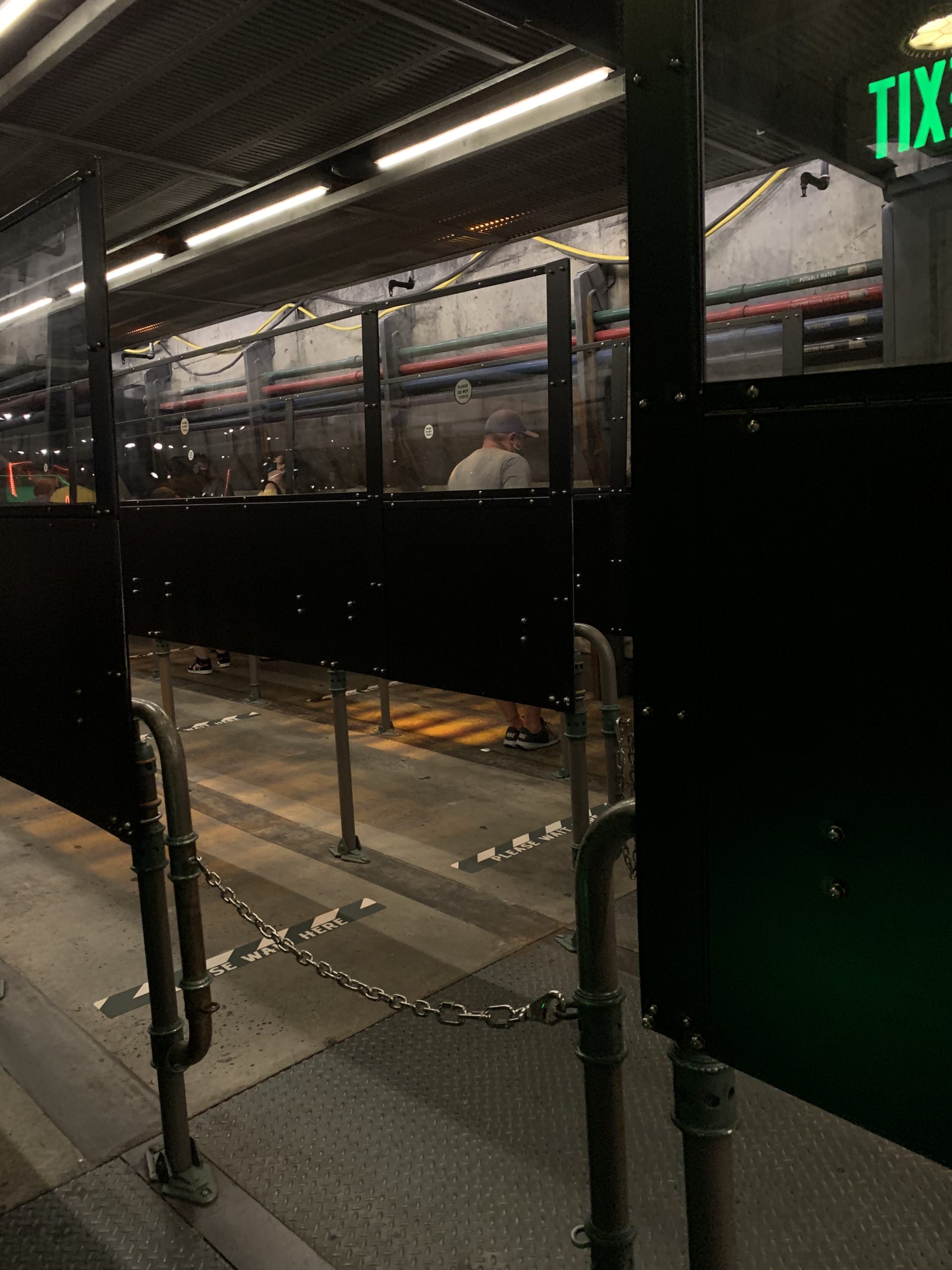 Character Experiences
Another thing we really enjoyed was the way Disney is currently handling character interactions. All the Walt Disney World parks have been doing Character Cavalcades, and at Animal Kingdom what that looks like is the characters riding on boats through the water ways!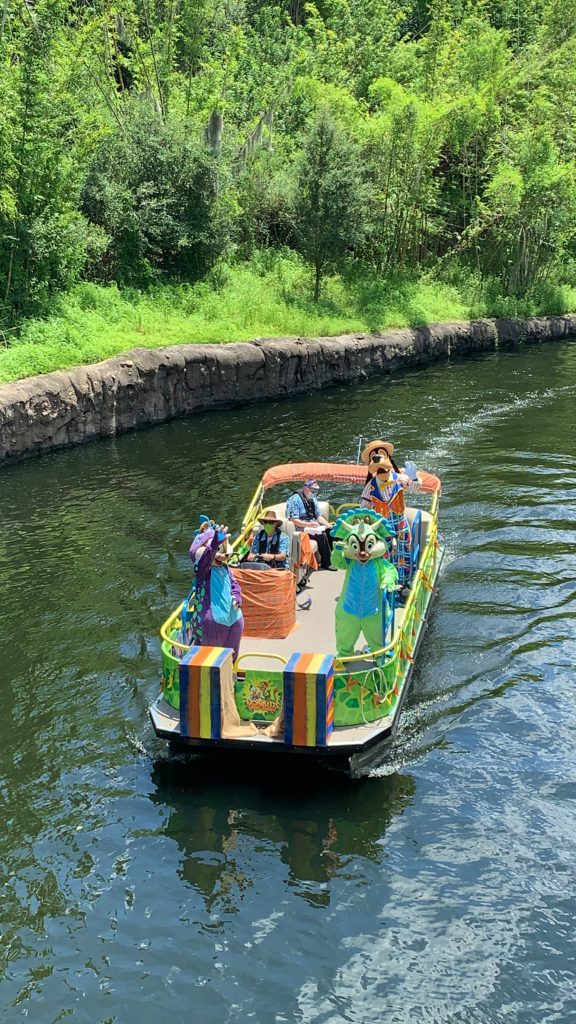 I mean how fun is that! We saw Goofy with Chip and Dale, Launch Pad with Donald and Daisy, Pocahontas and Meeko. I think there may be another boat with possibly Minnie and Mickey as well, but we didn't see it in person. So don't quote me on that. Haha!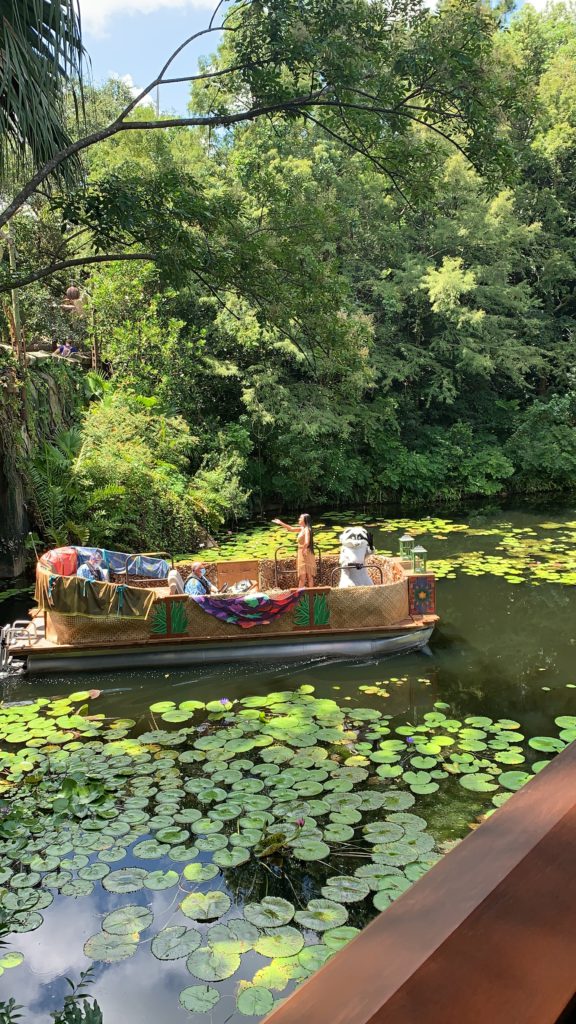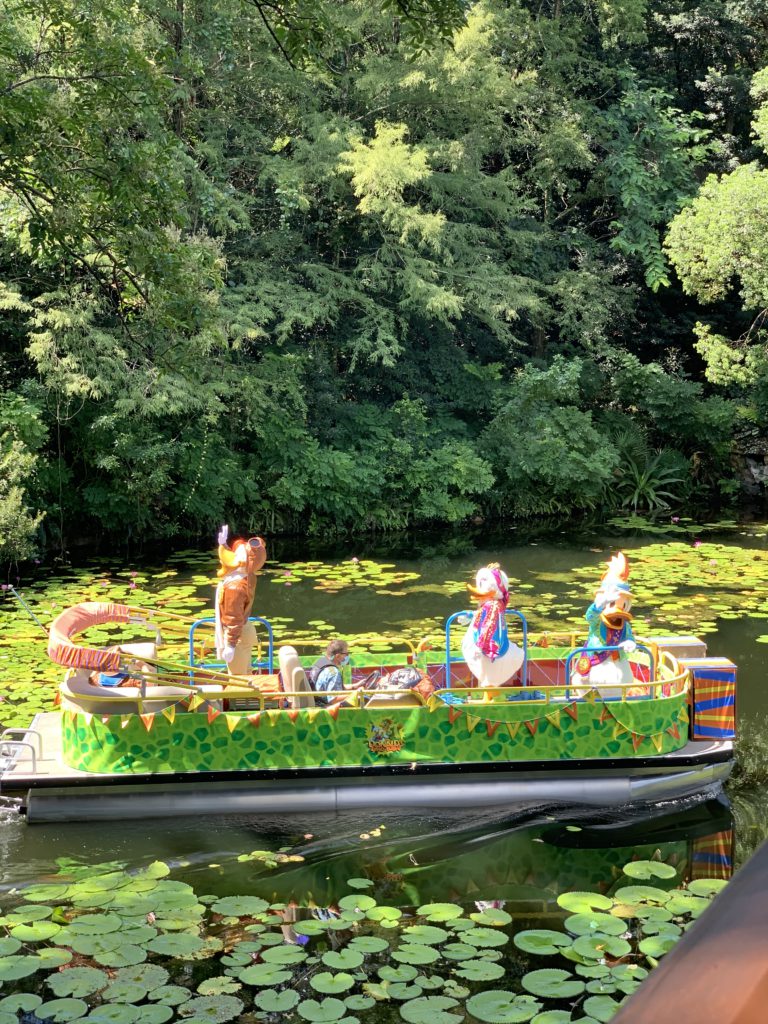 We also located the two "Relaxation Stations". These are the locations where you can sit, relax and take your mask off whether you're eating or not.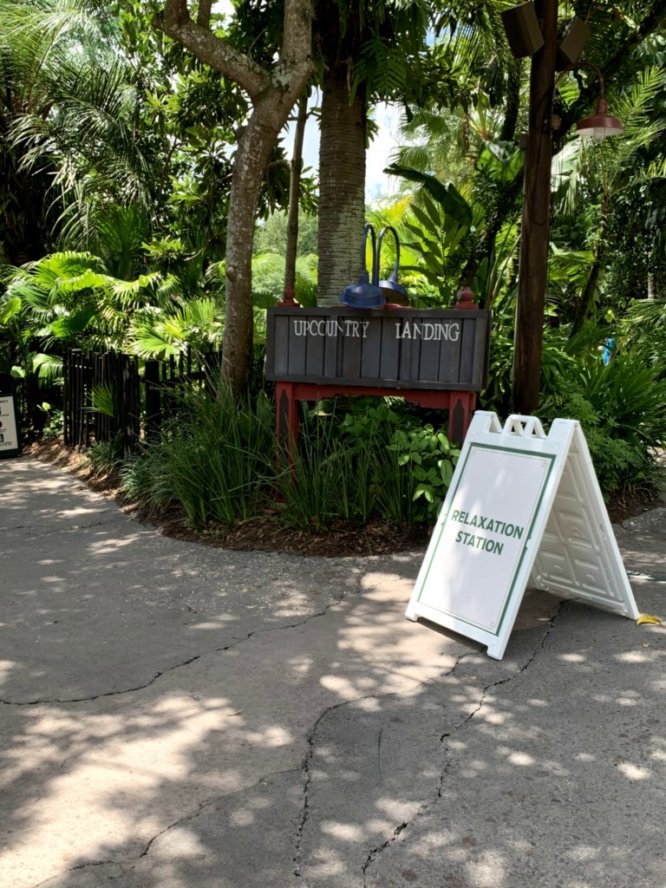 One location was outdoors in a covered area with tables. It was directly across from the big UP Bird show pavilion.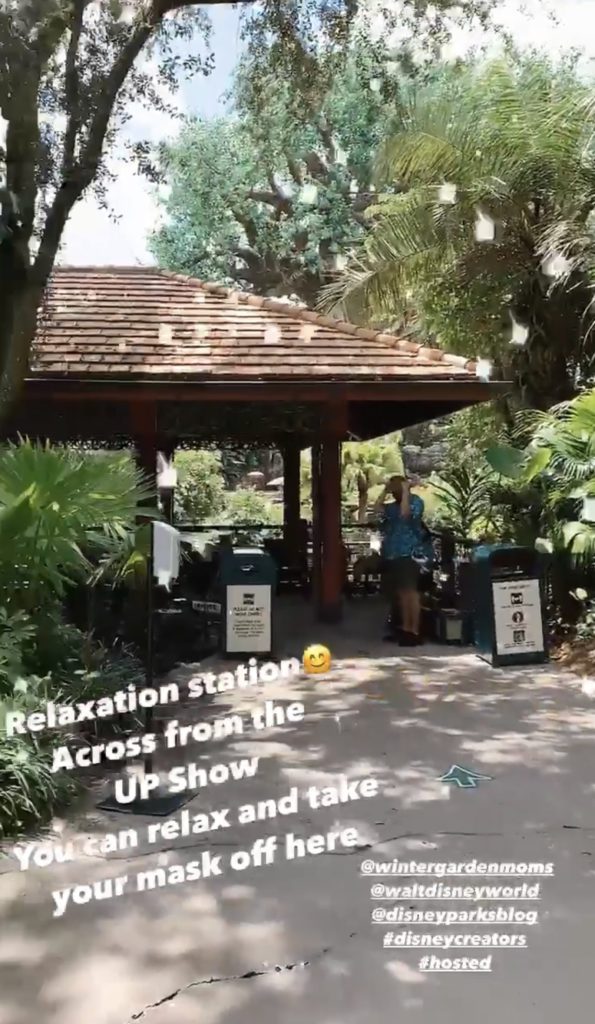 The second location is indoors in the building that would normally be the "Pizzafari" restaurant.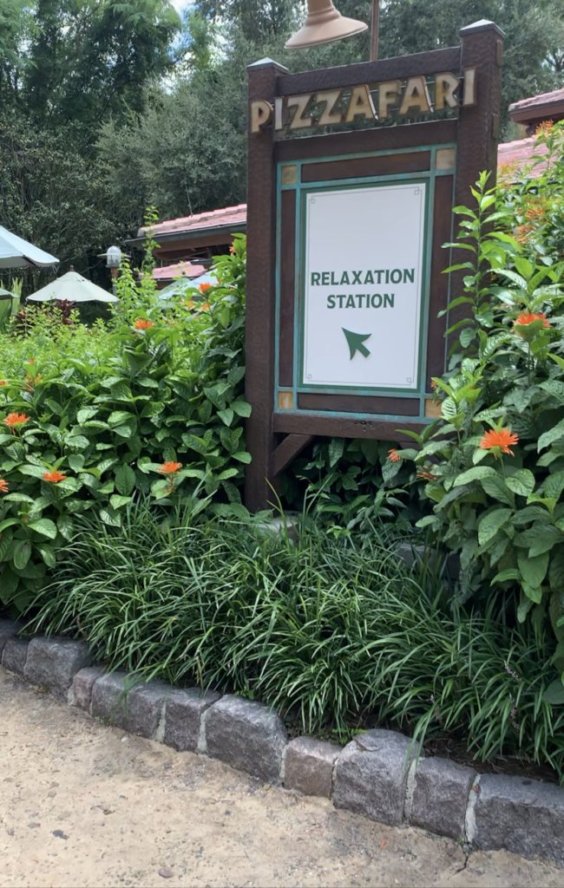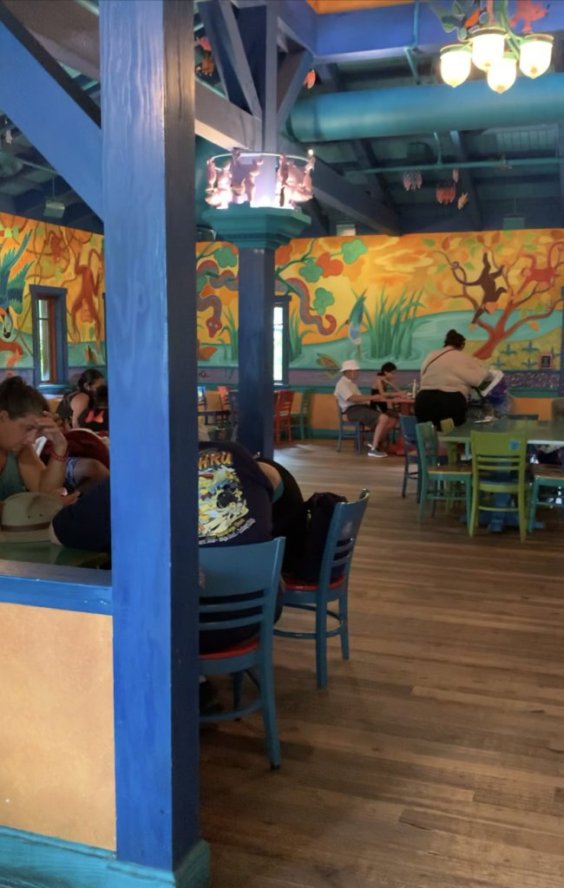 Dining And Mobile Ordering
Last but not least is our sit down restaurant and mobile ordering experiences. (Promised I would come back to it!)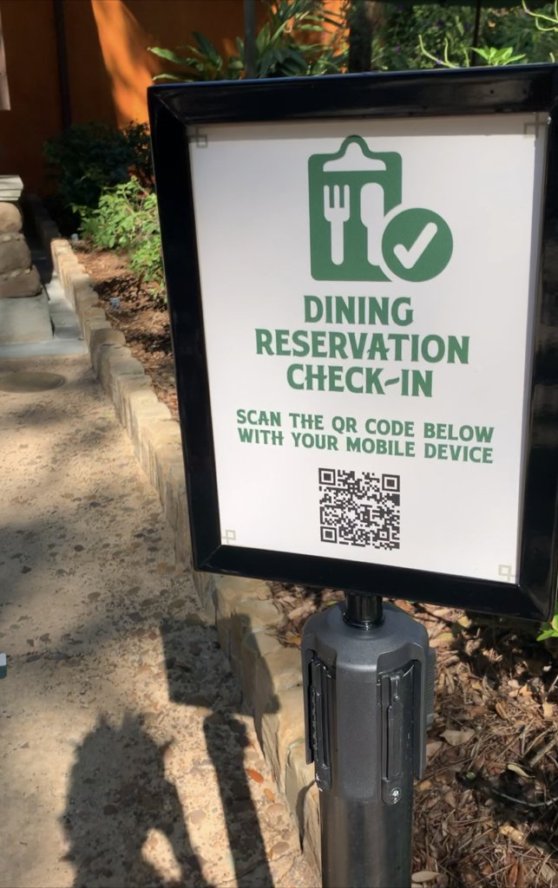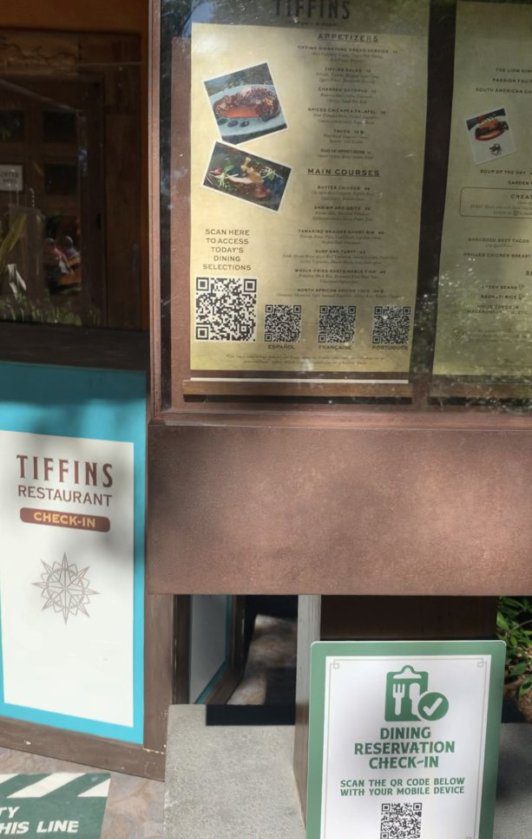 First we stopped at the Nomads Lounge restaurant. You can choose to sit indoors or outdoors. We chose outdoors, which meant that we saw the characters and their boats drive by since the restaurant is on the water. That was a super fun perk!
Once we sat down, the cast member put down a piece of paper with the QR code to scan. Once you scan it with your phone's camera the menu will pop up on your phone making it a much more contactless ordering experience.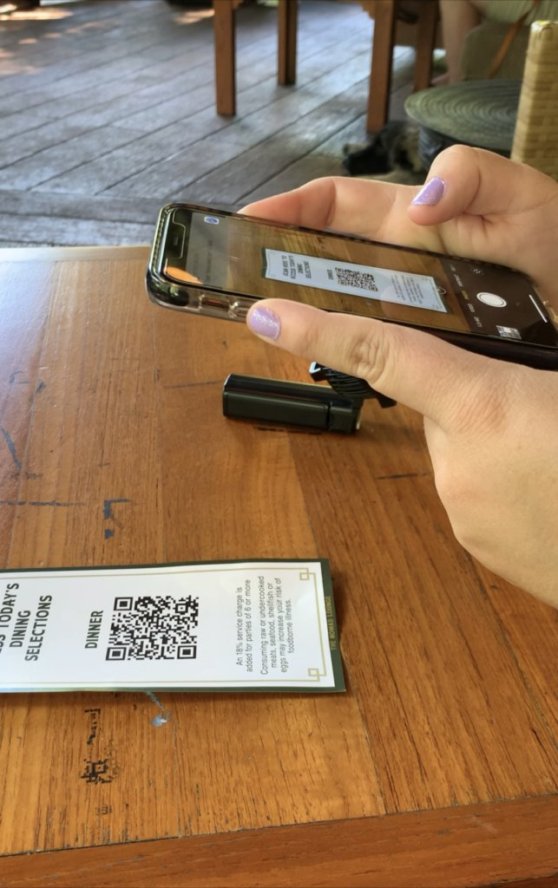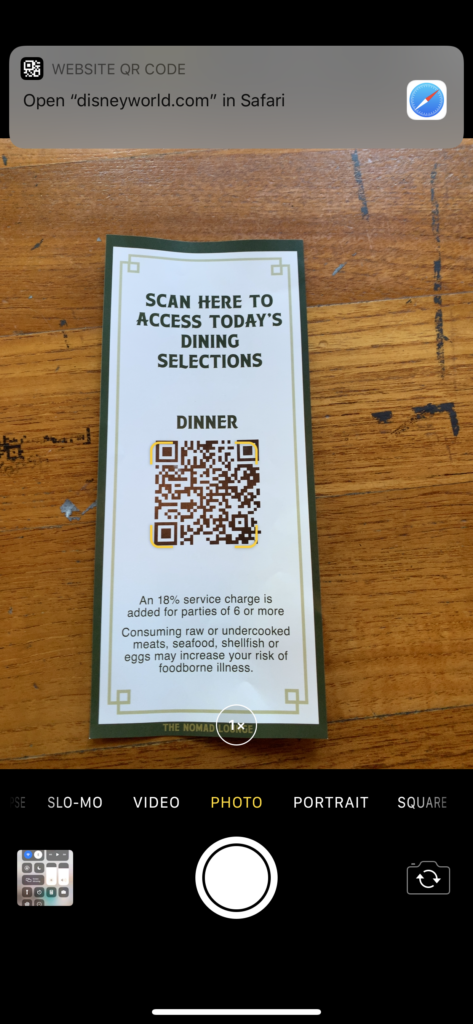 Nomad Lounge has amazing drinks, both non-alcoholic and alcoholic, as well as yummy food/appetizers. My very favorite churros on property are found here and I highly recommend them.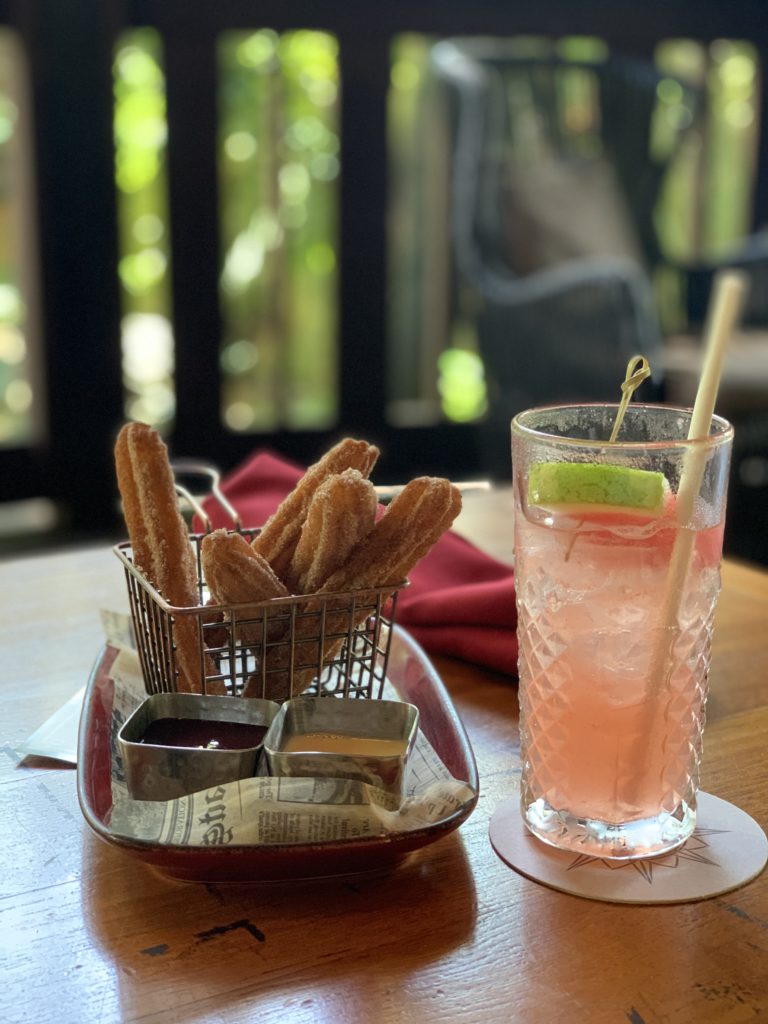 When it came time to pay, the bill was brought out in a disposable holder versus the regular versions that would have needed to be wiped down.
As far as mobile ordering goes, it's super easy and convenient to do! The My Disney Experience app has a whole section for mobile ordering.
You simply open the app, choose mobile order and the quick service restaurant you want (it will auto populate the ones available in the park you're located in.) The menu will then come up so you can add all the things you want to order.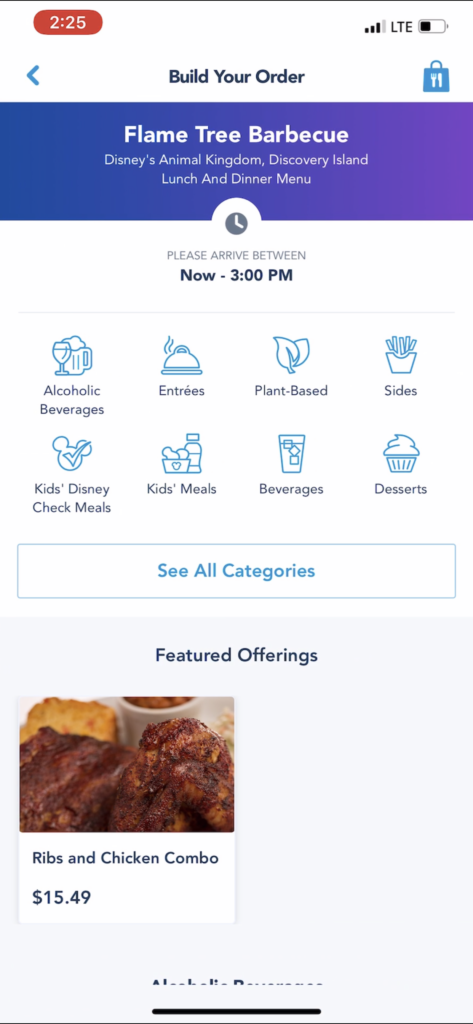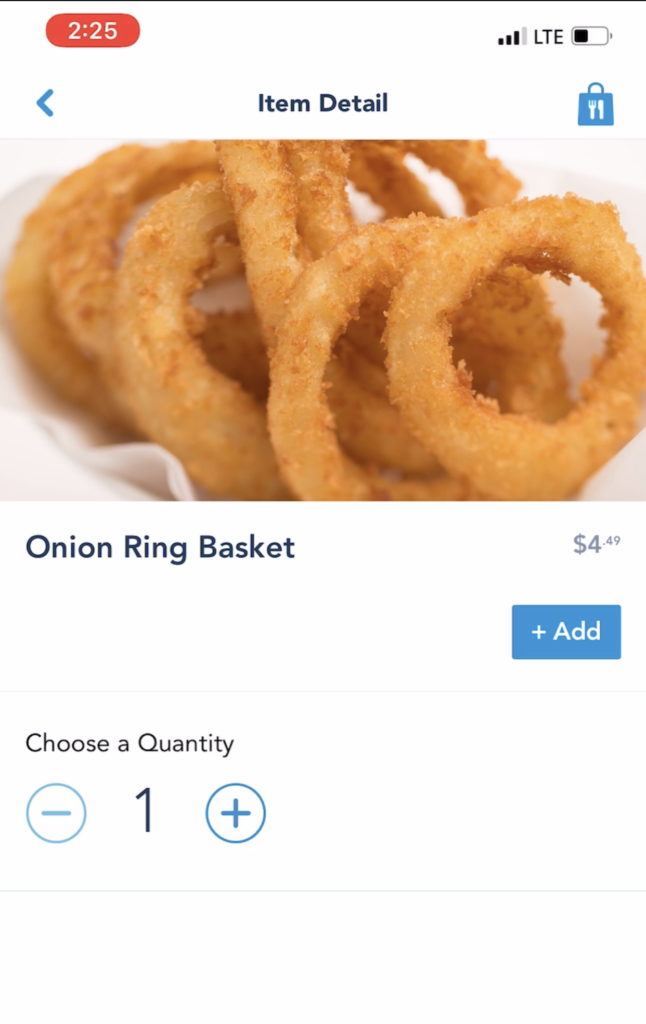 Today I tried out Flame Tree BBQ because a friend is always raving about their onion rings. I placed the order as we walked over to Flame Tree and once we arrived I clicked the button that said "I'm here-prepare my order". Within a minute or so the app told me that my food was ready and to head over to "Mobile Order Lane 2" to pick it up.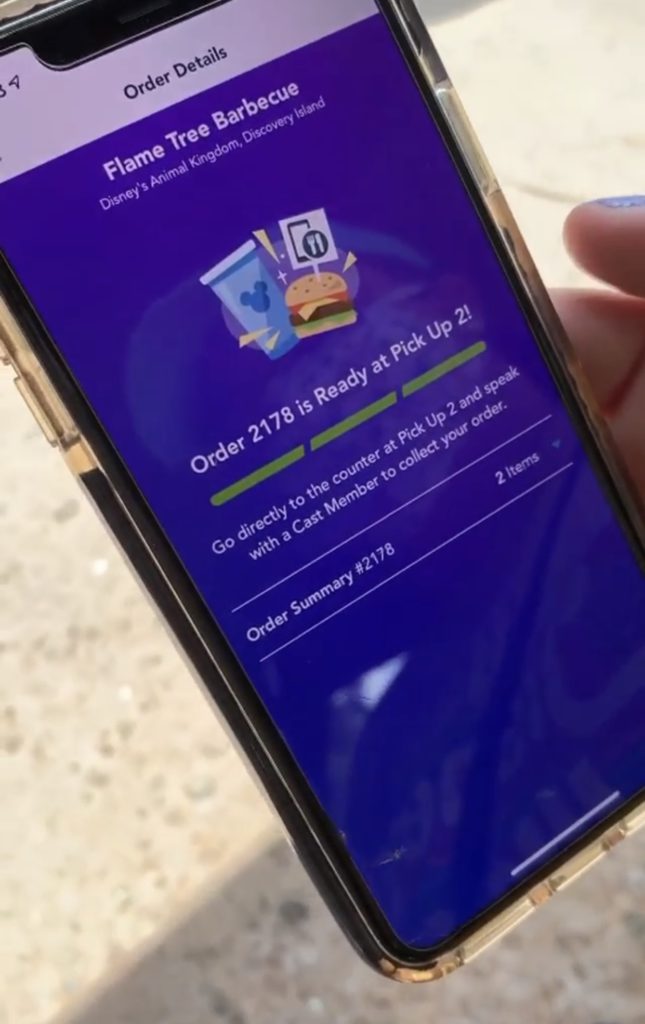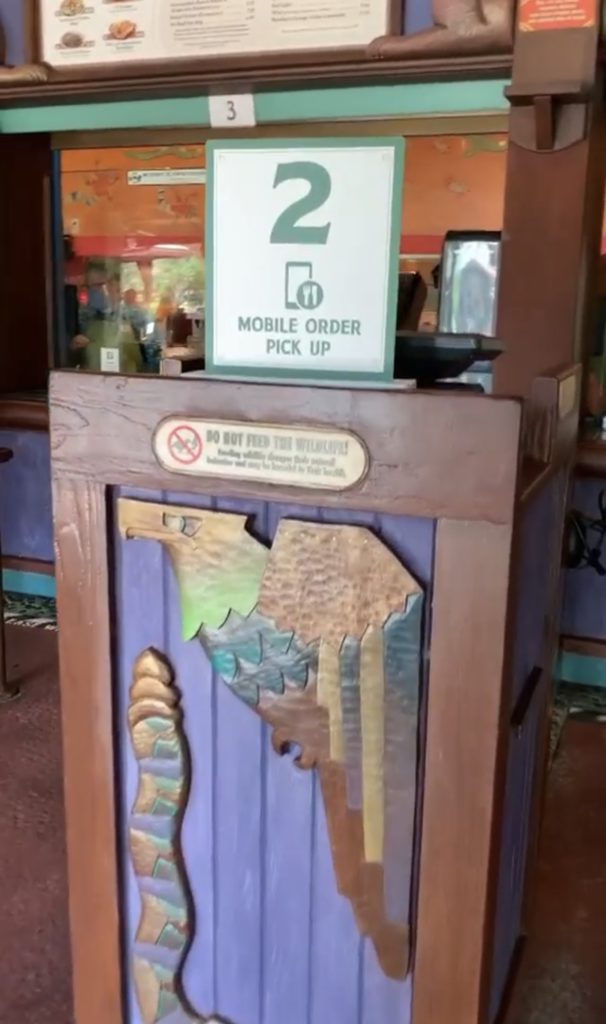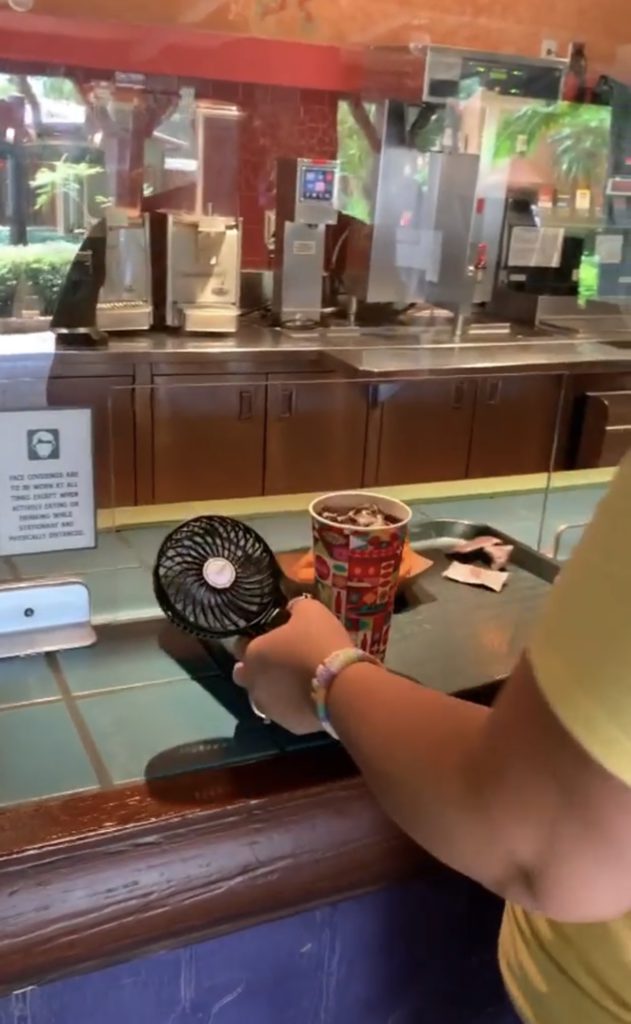 I also can now confidently say, my friend is right. The onion rings are in fact delicious and I will definitely be getting them again!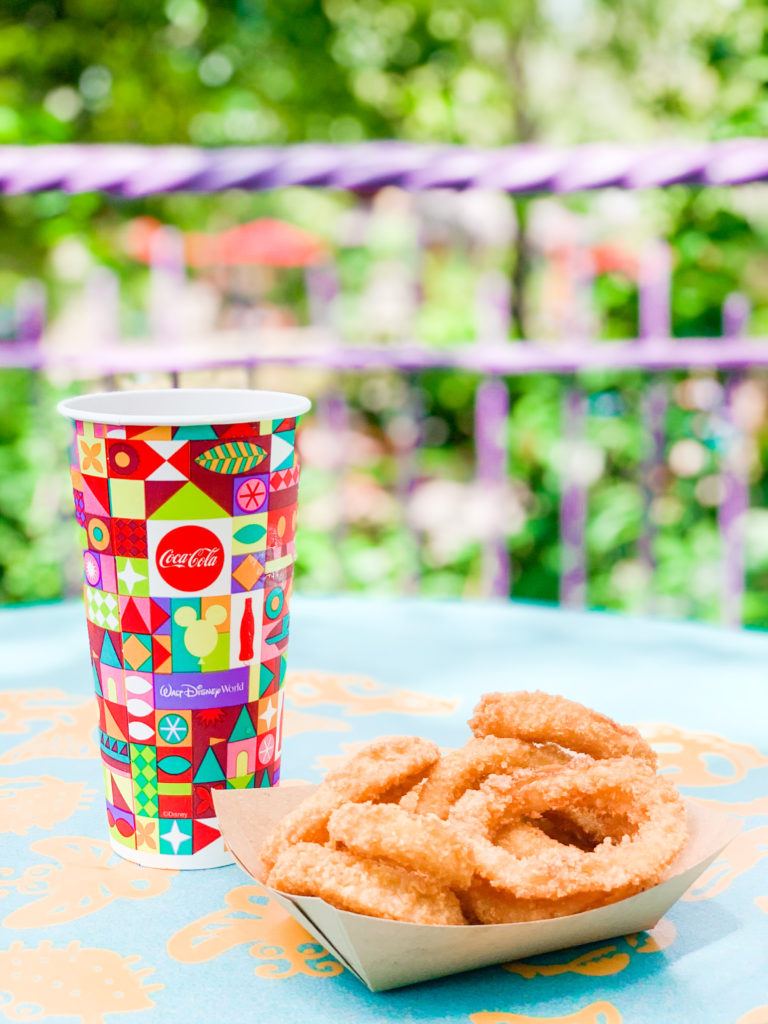 Overall Thoughts
All in all, from spot markers to plexiglass in rides, shield barriers at shops, hand sanitizing and washing stations, as well as fewer guests, contactless payment and mobile ordering, I think Walt Disney World has done a wonderful job implementing these new policies and procedures in this unprecedented time.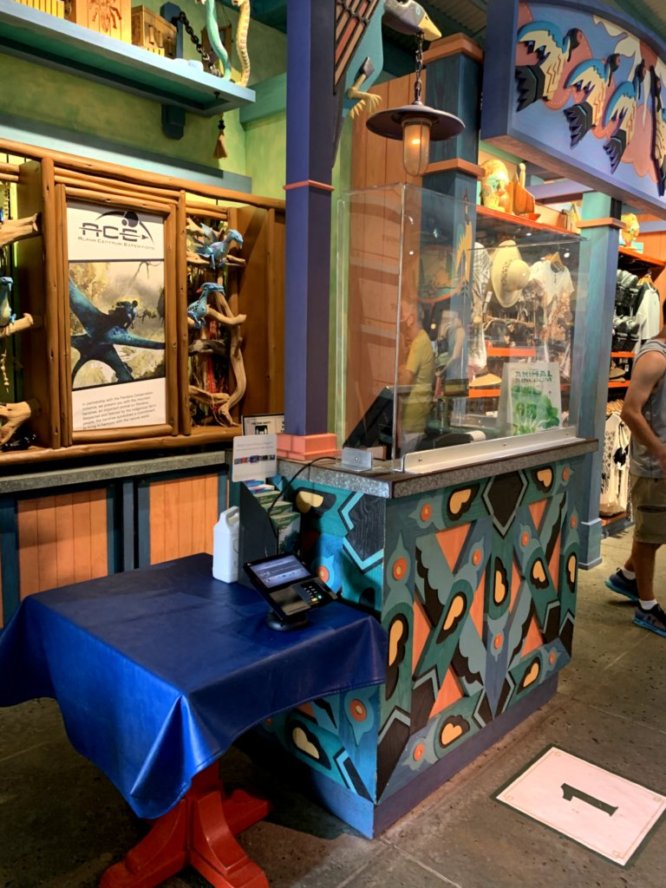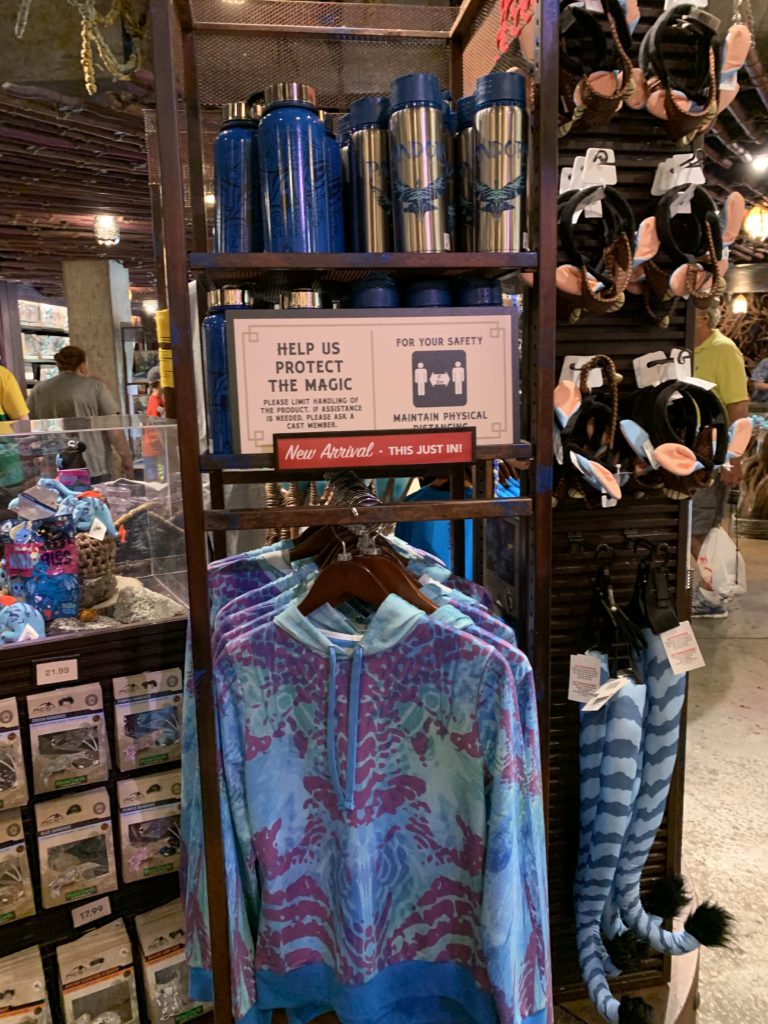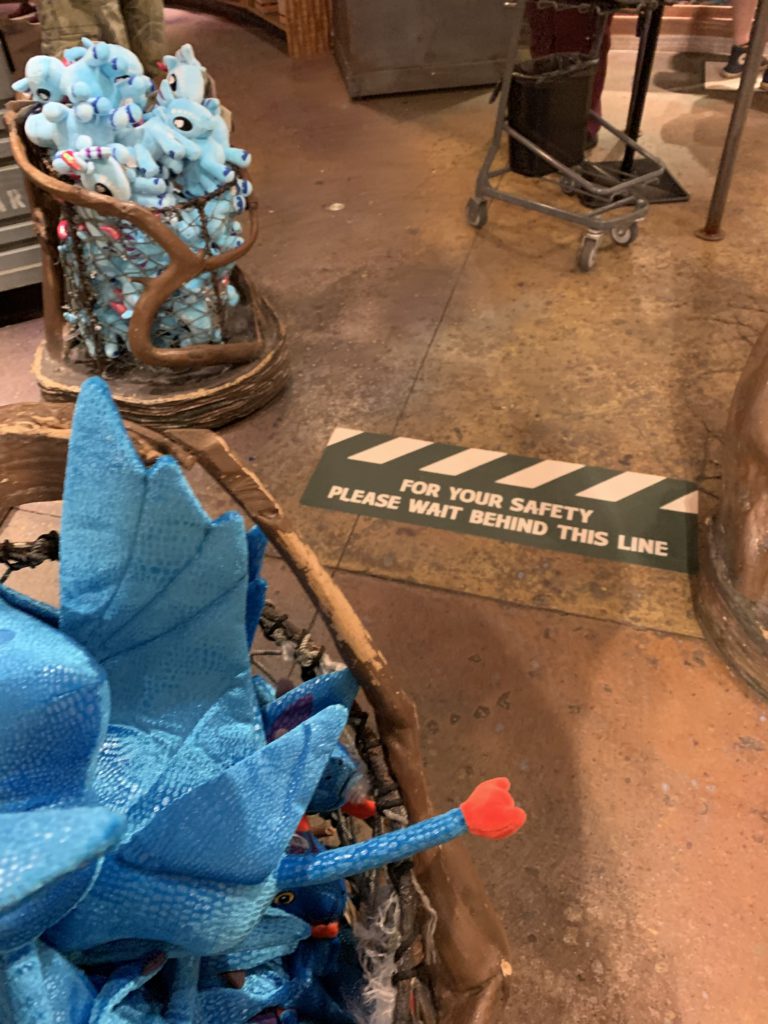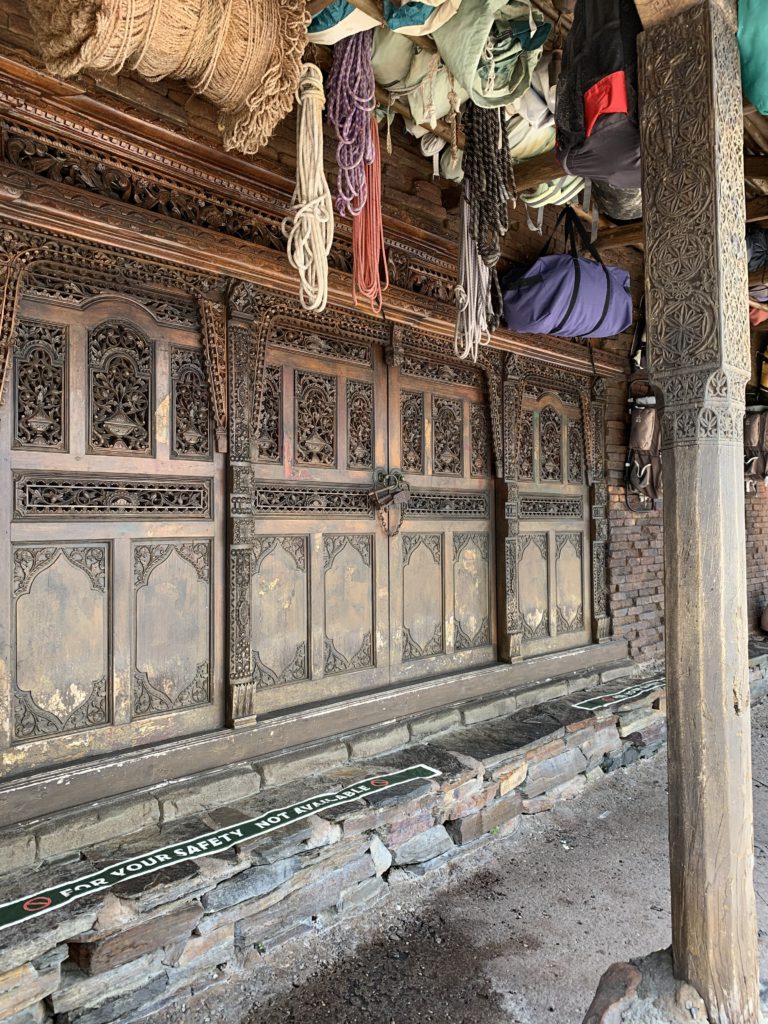 It was wonderful to return to Animal Kingdom today and we can't wait to be back!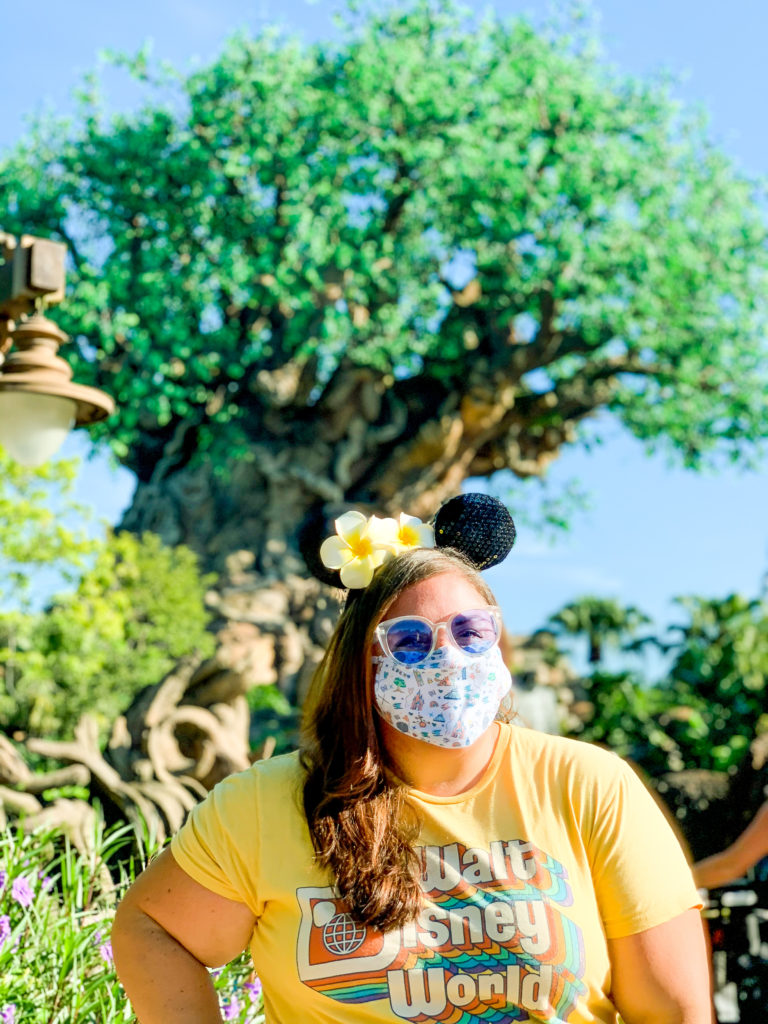 A big thank you to Walt Disney World and Disney Parks blog for making this day possible!
-Brandy @Brightspotphoto