Seasons Greetings!
Over the weekend, I was able to attend the amazing blogger event that Sugarboo & Co. at Disney Springs threw to showcase their new holiday items.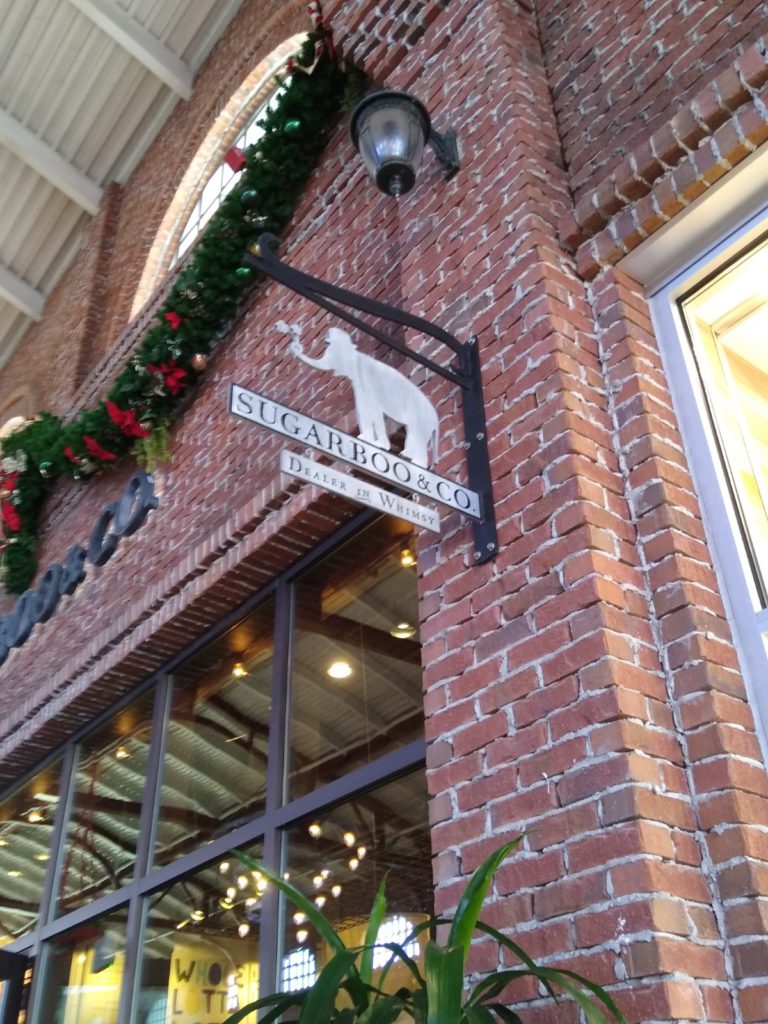 I have to say, Sugarboo & Co. holds a super special place in my heart. Not only is it my absolute favorite store at Disney Springs, but it's also where I met the lovely ladies of Winter Garden Moms. This is how I became involved in this wonderful community…so, I'm rather honored to be telling you all about it!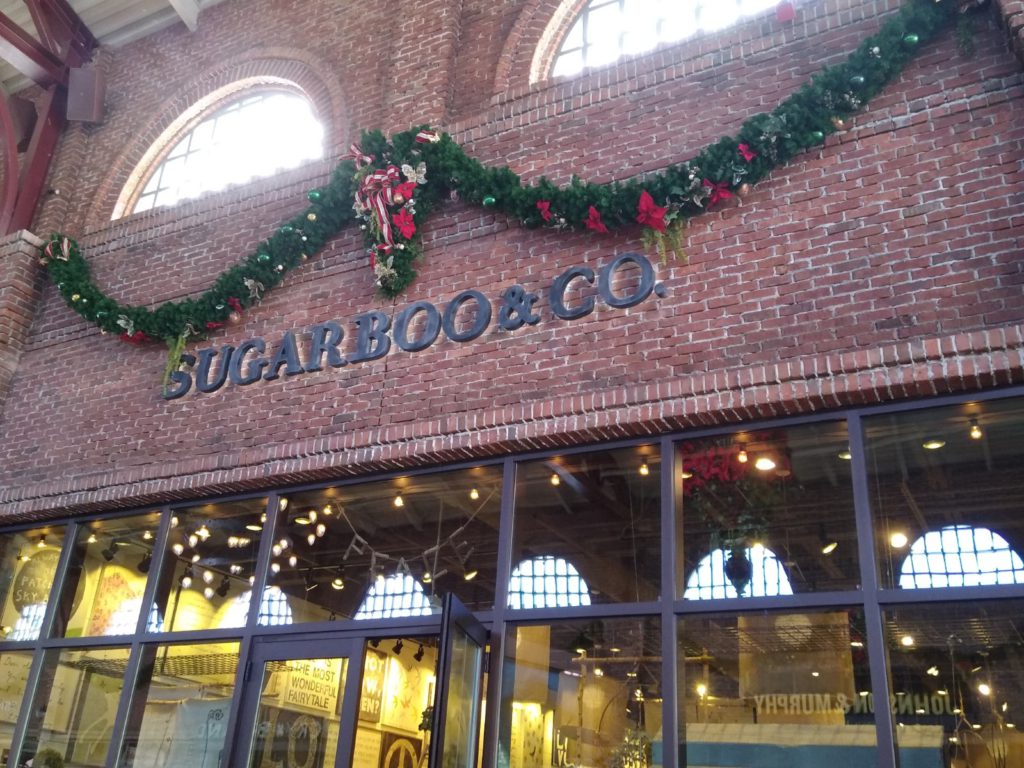 I knew it was meant to be when I saw that their logo is an elephant – I LOVE elephants – but, what awaited inside the building was so much more than I could ever expect. When people ask what Sugarboo & Co. is, I usually tell them it's special, very rustic, modern retro, Bohemian, down-home, home goods store, but it's honestly so much more than that.
For anyone who has the time, I recommend that you check out Rebecca Puig's story and outlook here.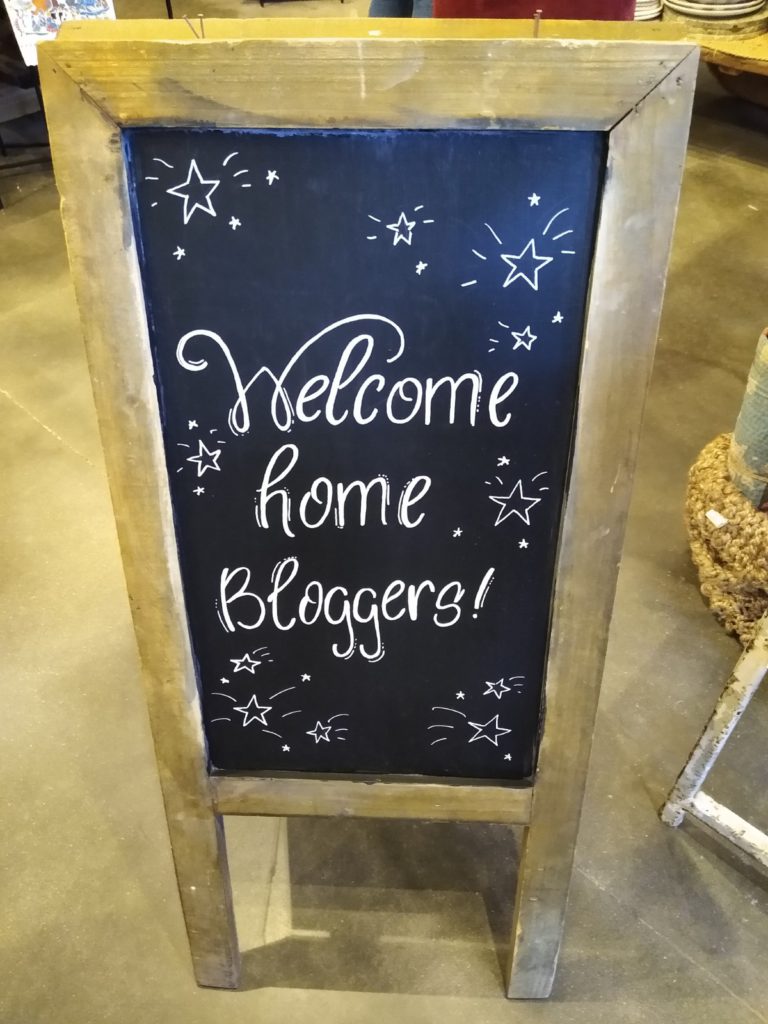 About Sugarboo & Co.
The vibe at Sugarboo & Co. is already one that is magical. There is just something about stepping through the door that makes you feel immediately at ease and comfortable.
I'm sure a lot of it comes from the great music they play, or the encouraging and uplifting messages that grace just about every piece of merchandise. I think most of that vibe comes from the people themselves.
The team of friendly faces is what really makes this store. Sure I could go in and find multiple items every time I visited – which is quite a bit – but it wouldn't be the same without Stephanie and her amazing team to make me feel so welcome.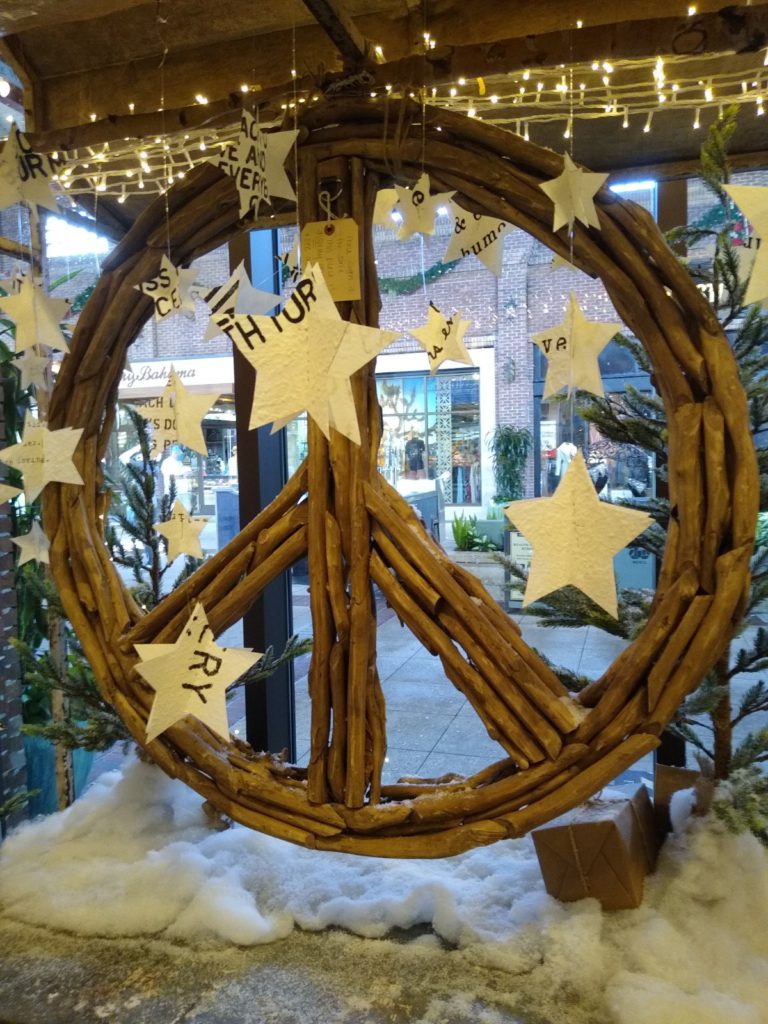 Now, I'm sure you can only imagine that vibe multiplied by infinity with the holiday spirit swirling around as well. There truly is something in the air during the holidays.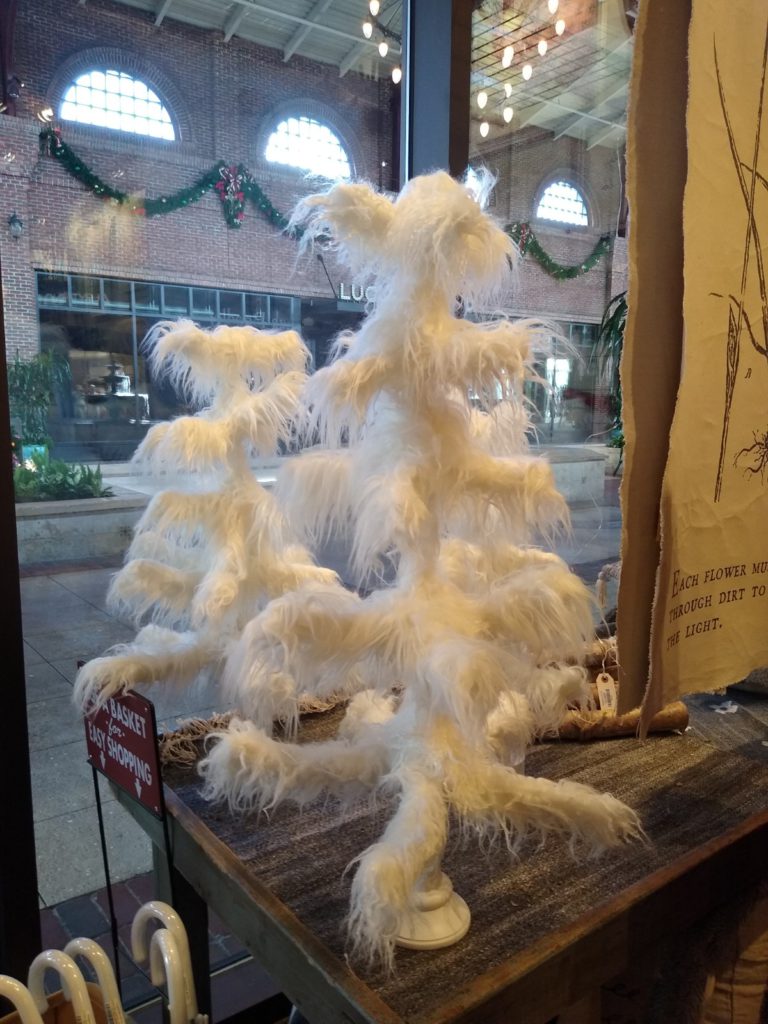 The holiday decor – yes, the pieces pictured above are for sale – are just so unique and fun. That fluffy tree kills me and I want one so bad. If I had somewhere to put it, it would have gone home with me YESTERDAY…and if you know me with the stars, you know the star garland will most likely be hanging from my ceiling soon!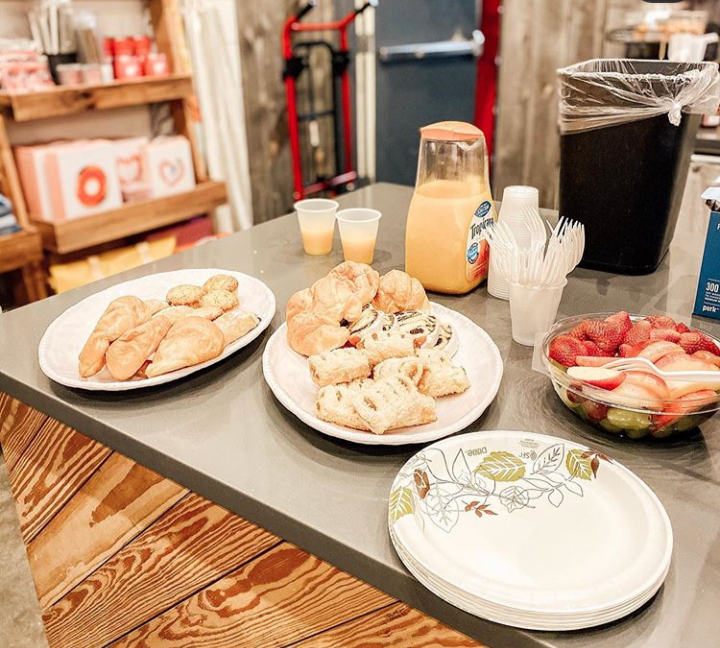 They are always accommodating with their events and offered a cute pastry and fruit breakfast for everyone – so thoughtful!
Origins was also present with their cute new face care advent calendar. It's a super cute idea, and for those of you ladies who also have sensitive skin, that third photo is a line that helps reduce redness, swelling, and is gentle on skin.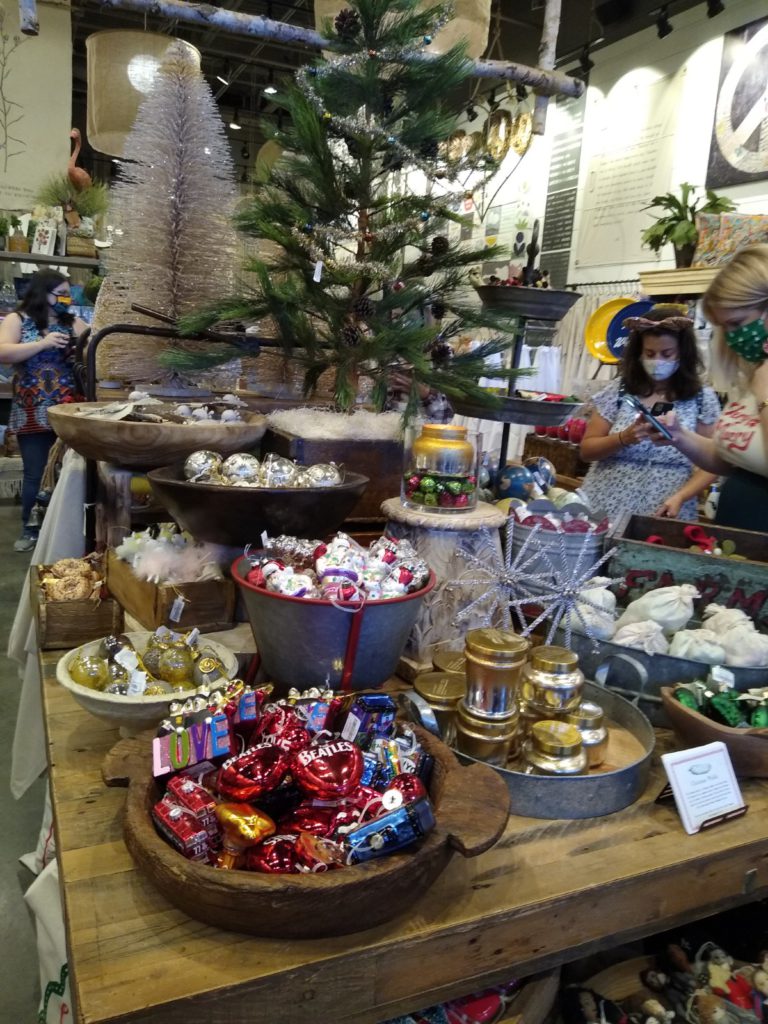 The display when you first walk in the door is gorgeous. It's a beautifully decorated Christmas tree, surrounded by a plethora of some of the best ornaments I have seen. Quite a few actually went home with me because I couldn't get enough of them. They were just too cute and so many retro/vintage styles that my little rock-a-billy heart couldn't take it!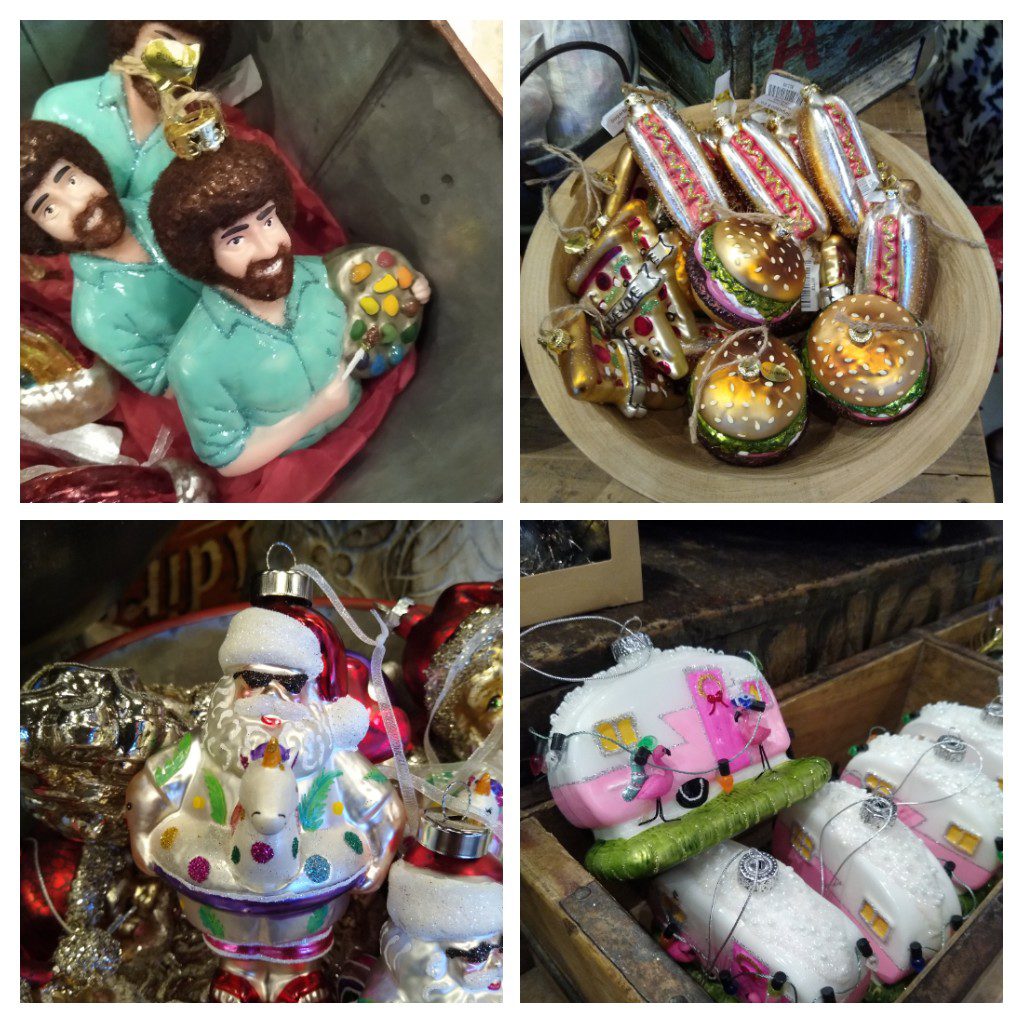 I mean, come on, pizza, Florida Santa, retro campers…BOB ROSS…and his hair is fuzzy! Not pictured here, but they also had some super awesome dolls of amazing icons of our day including Mr. Rogers, Ruth Bader Ginsberg, Audrey Hepburn, and more. They were totally cool and I apologize because I wanted to get a photo and I forgot…I failed you…please forgive me.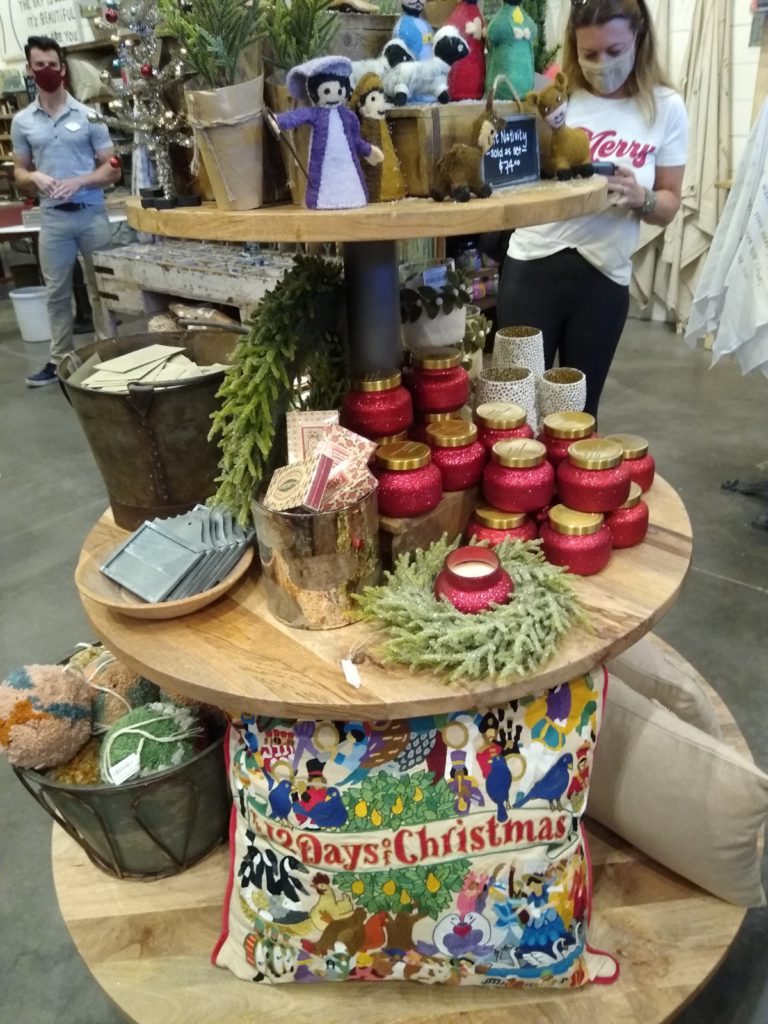 The secondary display offers Nativity scene dolls, candles, comfy pillows, and super adorable storage containers that look like miniature luggage. I seriously wanted to walk out with the entire store, which is nothing new, by the way.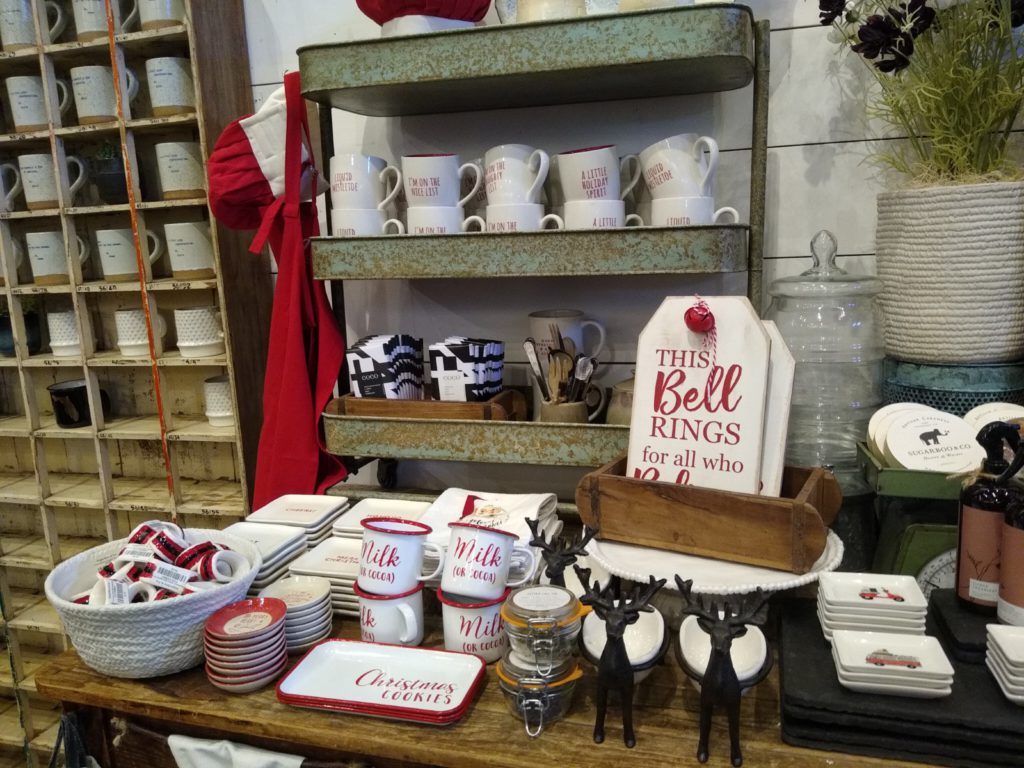 Another display that caught my attention immediately was the table full of festive mugs, napkin holders, cookie plates – to put out for Santa, of course – and cute caramel gift boxes. There are so many amazing items here, you could honestly do all of your holiday shopping in this one shop!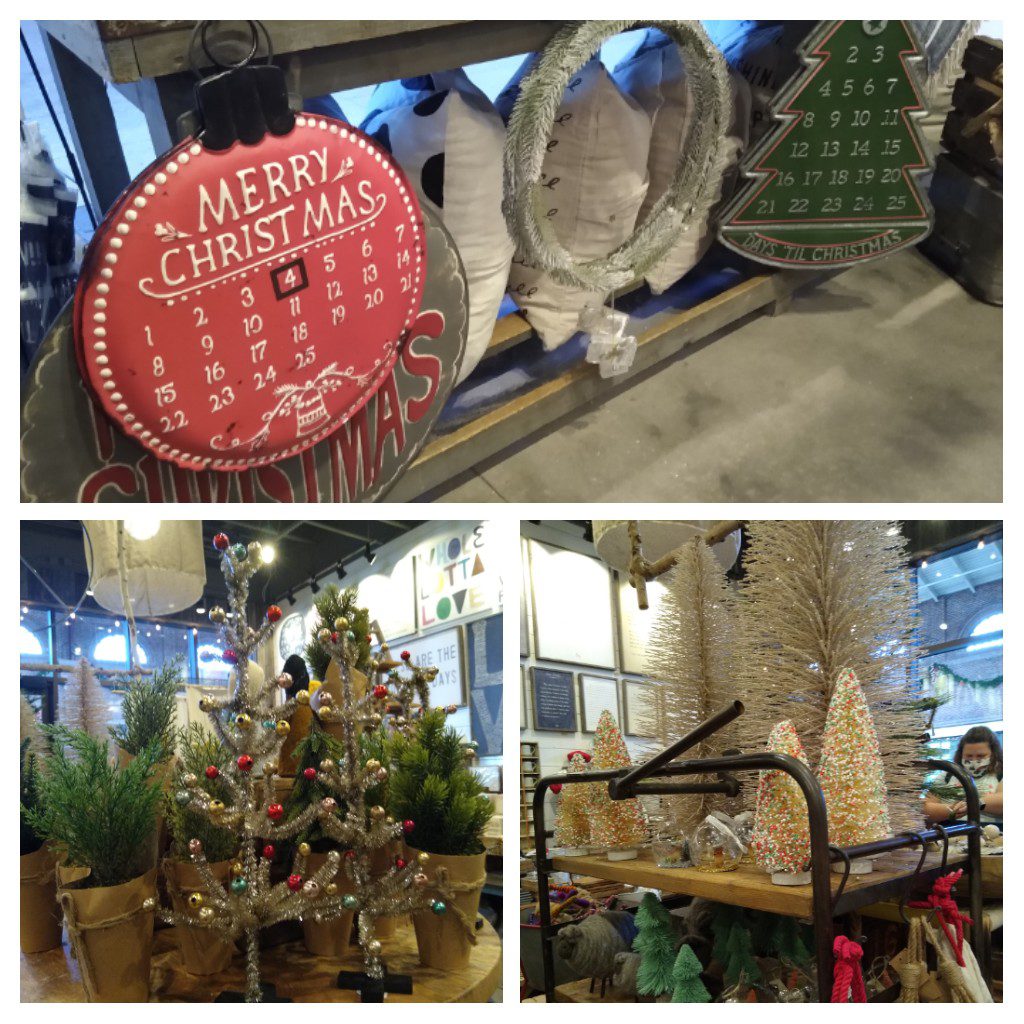 There's something about Christmas trees that just make me happy, and there is quite the array of options.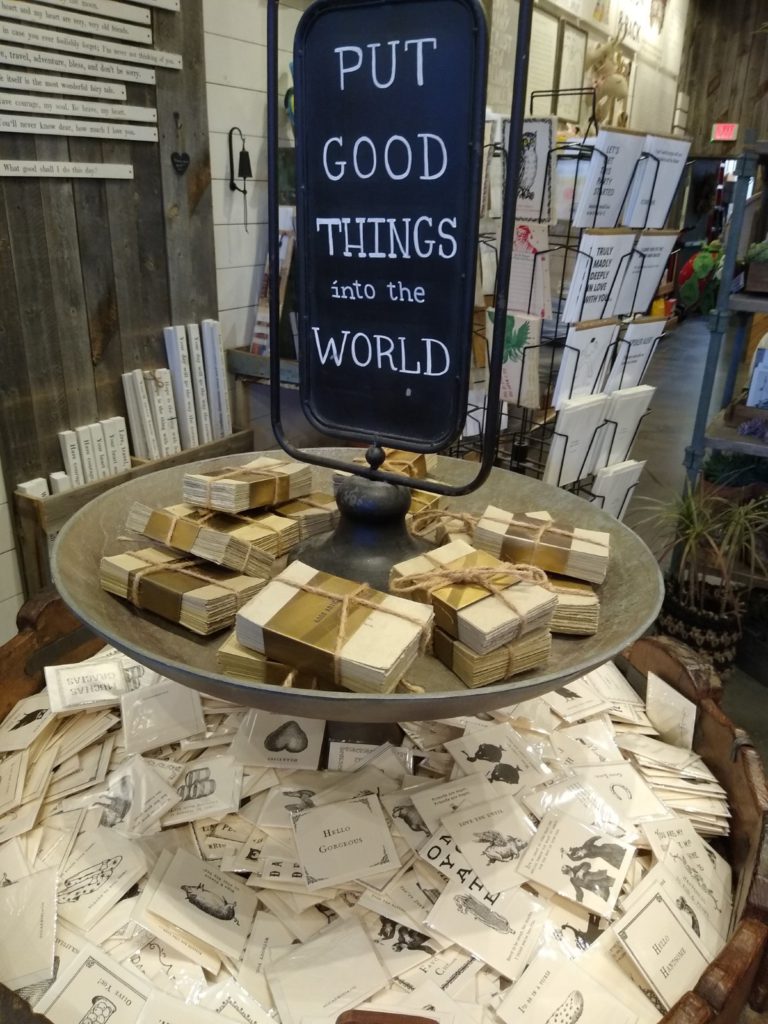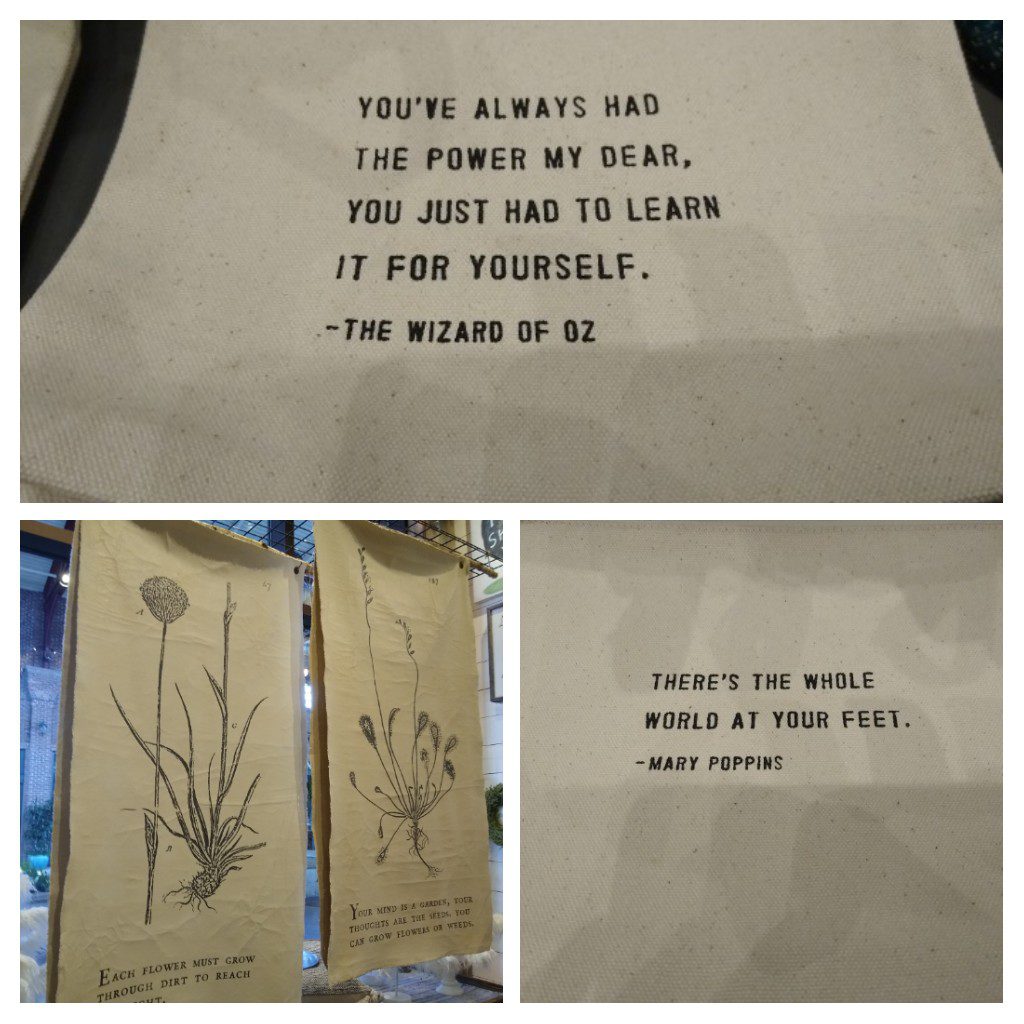 The best aspect that Sugarboo & Co. offers is a genuinely good message. Their outlook is to simply put good things into the world. I feel that we need more of that. Not just right now during what I think will go down as a pretty bummer year – sorry, trying to keep the mood light – but, all the time.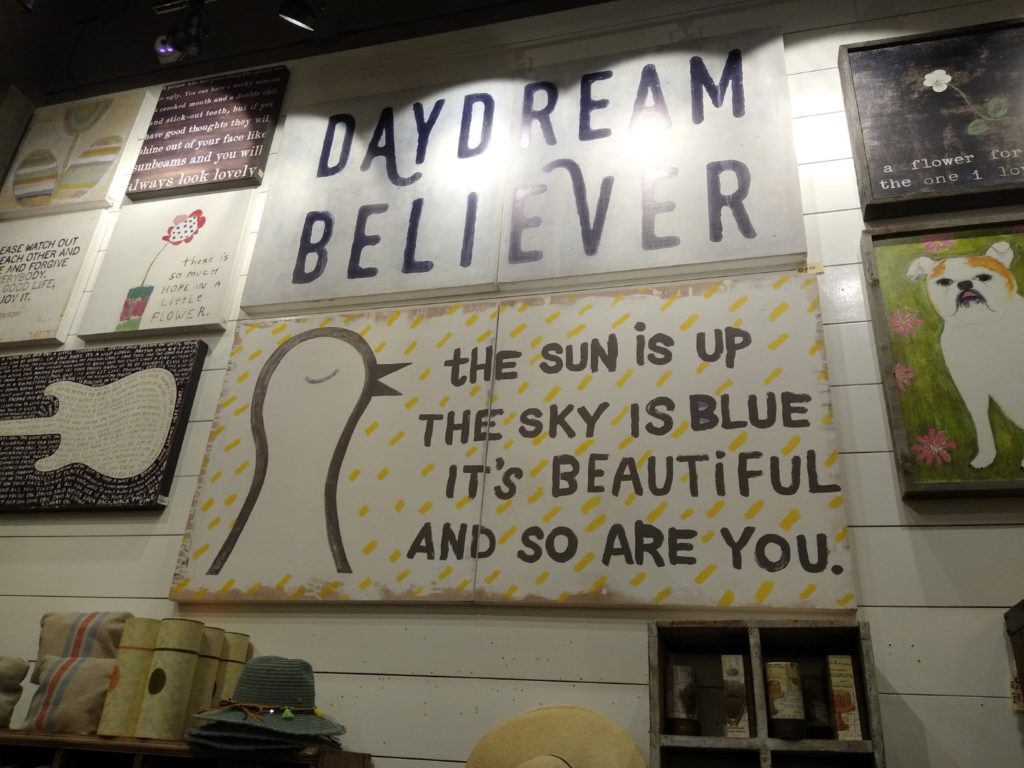 We get so caught up in the hustle and bustle of life. The frustrations and tempers take over and flare up. We just forget to remember that everyone is doing their best with the cards they are dealt. We all need to take the time to breathe deeply, be patient, and treat everyone the way we want them to treat our loved ones.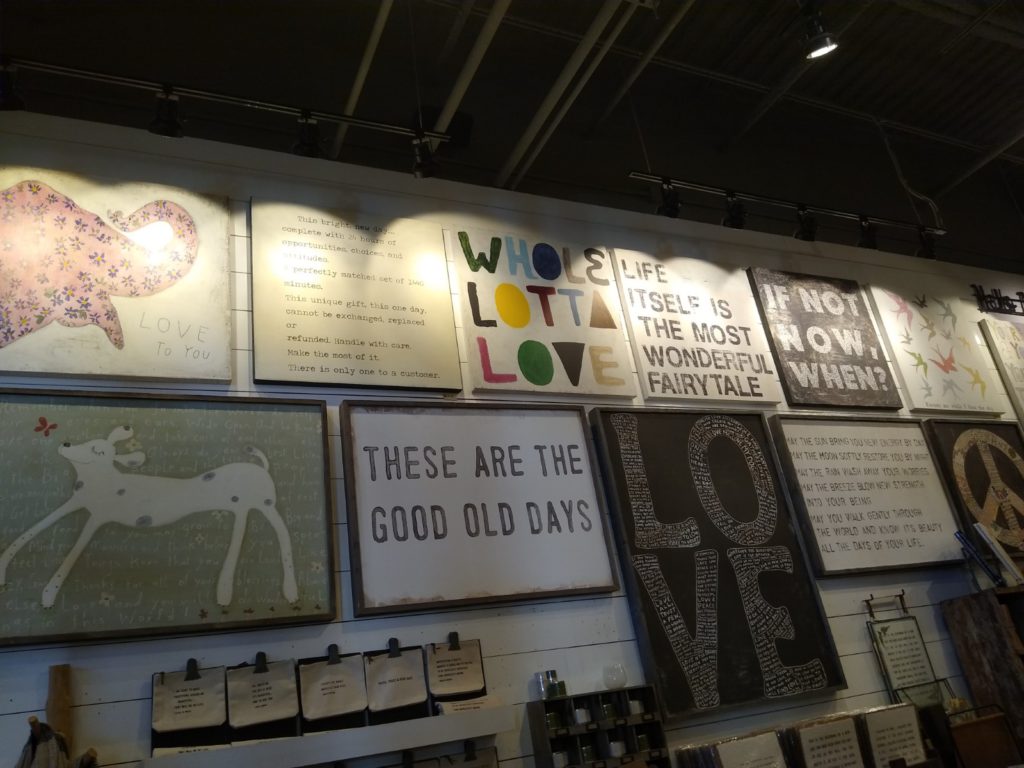 The encouraging and uplifting messages that are prominent everywhere within Sugarboo & Co. are some of the best. I have bought multiple note cards, postcards, and message cards to share the love when I can.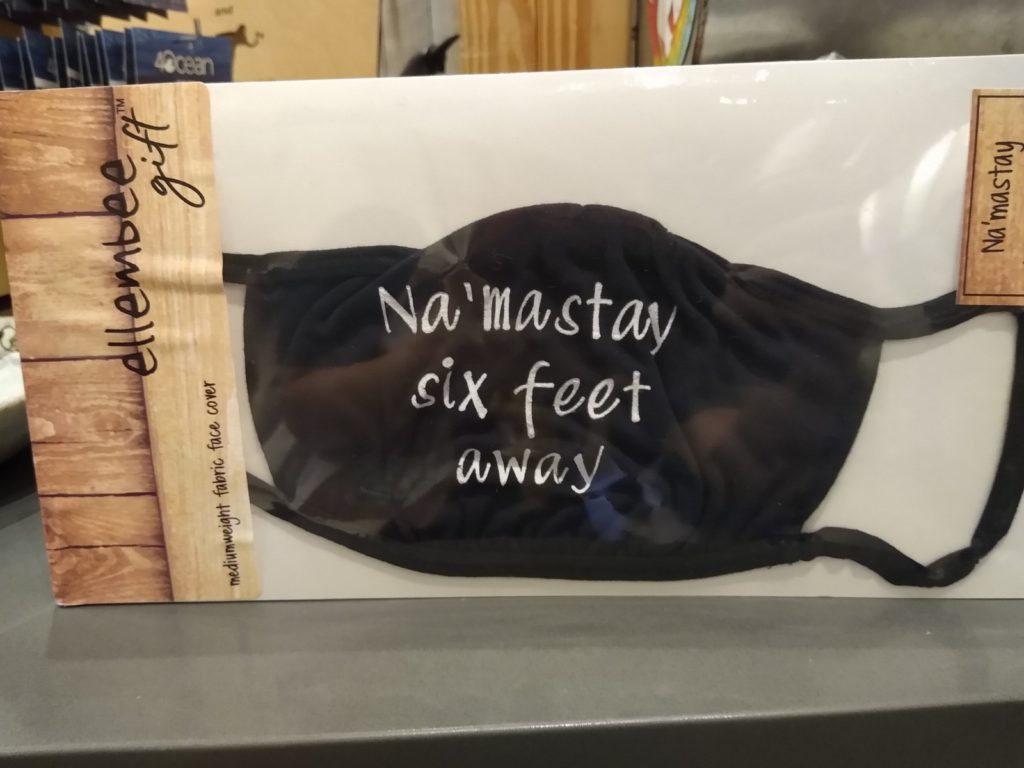 Another aspect I'd like to highlight is their sense of humor, because we all need to laugh…this mask definitely made me giggle.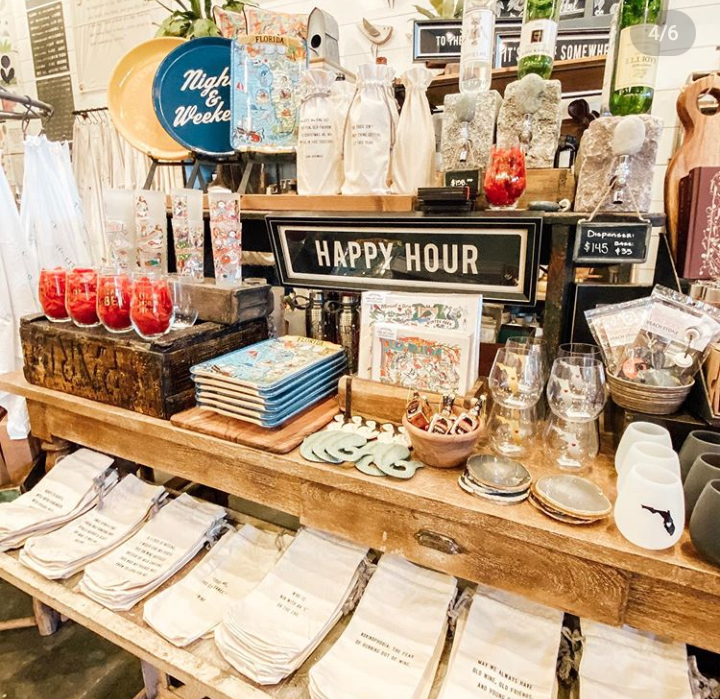 Also, when I can finally buy a house, and have my very own bar setup, coming back for so many of these!
If you would like more information on their items visit www.sugarbooandco.com.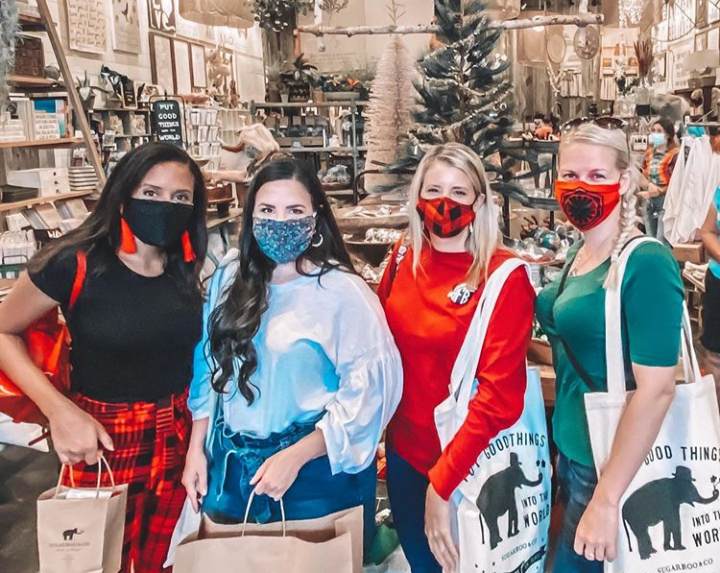 I'd like to give a major thank you to Sugarboo & Co. for inviting the Winter Garden Moms Blog to be some of the first to see your amazing holiday decor. As always the event, the merchandise, and the people were top notch!
You are one of our favorite local spots and we are always so excited and honored to be a part of your special days!
Happy Holidays!