Who doesn't love a fairytale happy ending? This Valentine's Day, we are proving that Disney doesn't just provide us with our favorite love stories in the movies. Sometimes the best romantic tales happen in real life!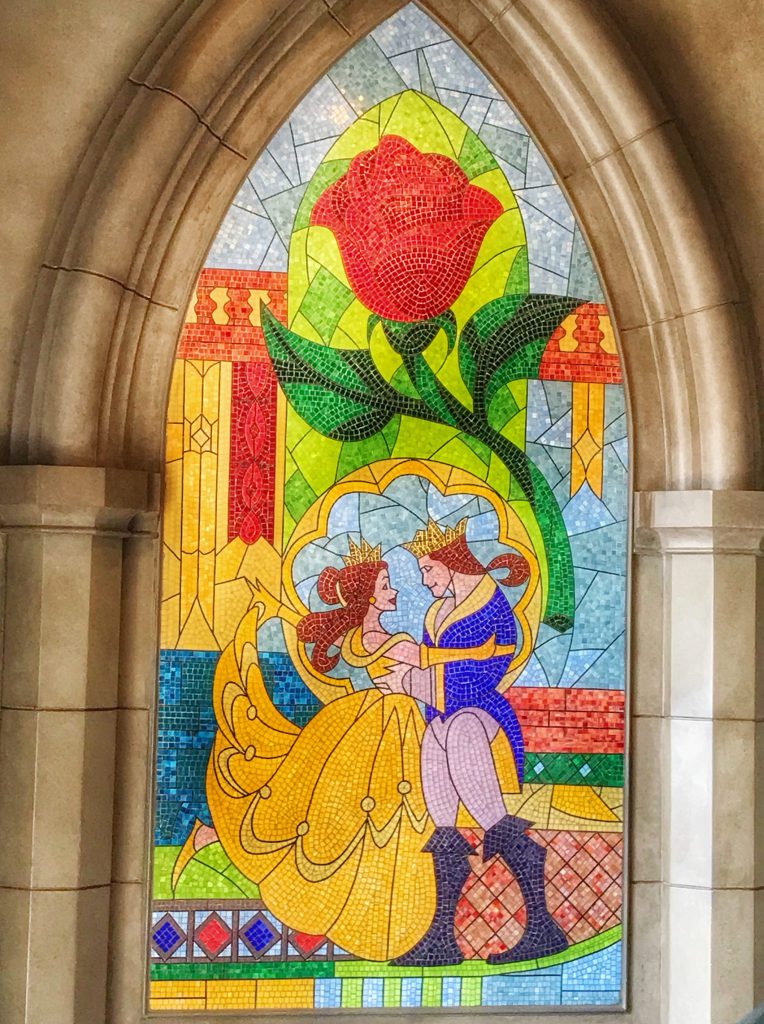 We asked our followers to share their own Disney love story and they did not disappoint! I will kick us off with my own Disney love story:
"I arrived in Orlando for the Disney College Program but when I went to find out my work location, the cast member informed me that I wasn't assigned anywhere yet! I was worried but she said "Don't worry, I'll just send you over to Pop Century Resort. It's a huge resort and they always need more Cast Members." On my first day of work I was waiting nervously in the back office when I heard a very loud and energetic voice coming down the hallway. It was very early, and I am not a morning person so I was quite annoyed by this! He walked into the break room to pour himself a cup of coffee and I got the first glimpse of my future husband. We started dating soon after and 17 years and two children later, here we are! I will forever be grateful for that twist of fate that led me to Pop Century Resort. And yes, he is still a morning person!"
"My husband proposed to me on Luau Beach at the Poly during the finale of Hallowishes and we got married at the Yach & Beach Club! He knew it was important to me to have my closest friends and family at our proposal so our group was there for a "Food & Wine weekend." We had dinner at Spirit of Aloha then he surprised me by proposing on the beach where we watched Hallowishes."
-@justineyweeny8
"My hubby and I met by sitting down next to each other at DAKlimations, which is orientation for Animal Kingdom while in the Disney College Program. We noticed each other's name tags had Colorado colleges and got to talking. We quickly realized we lived only 15 minutes from each other and went to rival high schools and were both in marching band. We found out later that our dads knew each other through work! It was truly meant to be and it just took some Disney magic to find each other!"
-@themeparkfitness2019
"My boyfriend and I's first date was Mickey's Very Merry Christmas Party in 2019!"
-@marriah_fish
"I took my then boyfriend on his first trip to WDW where he asked me to marry him at Cinderella's Royal Table on March 4th, 2020. We said 'I do' at Disney's Wedding Pavilion surrounded by just our closest friends and family."
-@vickonikka_saur
"I first met my husband at Mickey's Retreat in April 2006 while I was watching my roommate play volleyball. We started dating after that and in September 2007, he schemed with my best friend to plan a proposal at the France Pavilion in Epcot in front of the Eiffel Tower."
-@tiar1980
"My husband and I met while we were cast members in The Great Movie Ride in 2004. He always says I was the tour guide and he was the bandit who stole my heart! We have one son who was born 6 weeks after the ride closed in 2017 and it's still disappointing that we'll never experience it together as a family. Needless to say, our experience at Disney holds a pretty special place in our hearts!"
-@sarahbeth8217
I hope you enjoyed reading these sweet stories as much as I have. From Cast Members to couples on vacation, each of these Disney love stories are unique and beautiful. Happy Valentine's Day from all of us at Winter Garden Moms!