If you are a Walt Disney World area local or a vacationer looking for a great meal or night out, Terralina Crafted Italian at Disney Springs is the spot to be! And as an added bonus, the rest of February all Florida residents get 25% off. Trust me, you do not want to miss this deal!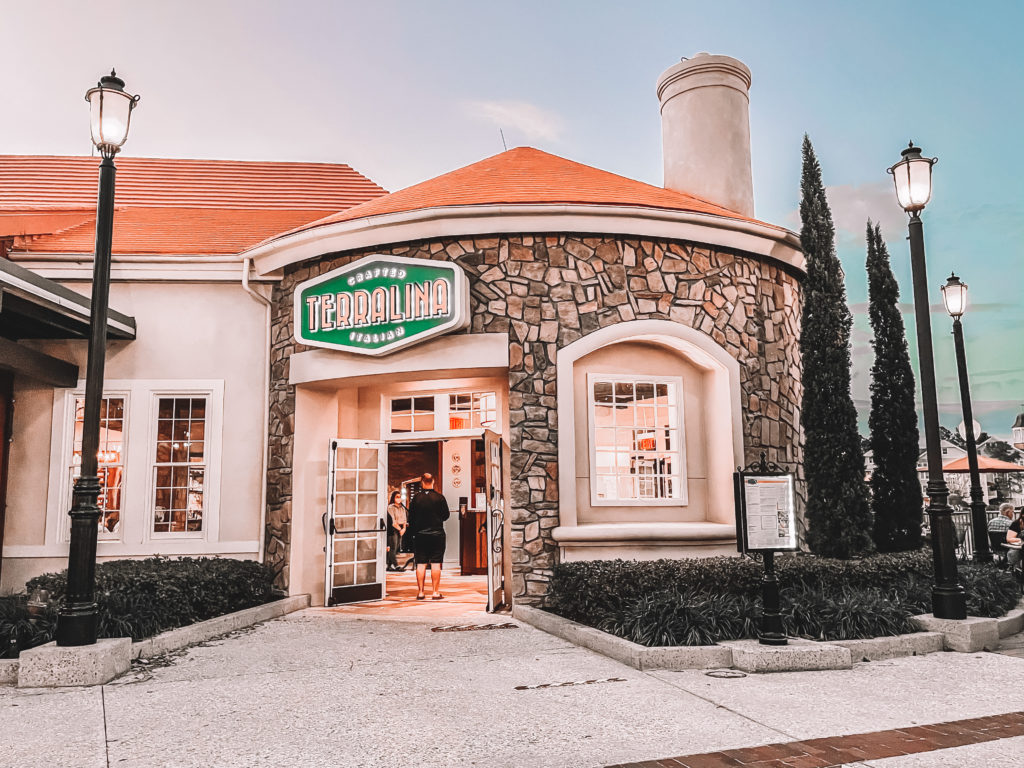 Winter Garden Moms recently had the opportunity to dine at Terralina and we were blown away by the food and the service!
Terralina Crafted Italian is inspired by Italy's Lake District and is known for making authentic food with an extra touch. Whether you are enjoying cocktails and ambiance at the outside veranda bar, or having a family dinner in the dining room, everyone will find something they love.
From the wood burning pizza ovens to the fresh ingredients, it is obvious that Terralina Crafted Italian takes pride in their food.
The Menu
We started with the Antipasti Tower. The dish came with two delicious shelves packed full of sopressata, spicy capicola, prosciutto, grana Padano, pecorino romano, marinated bocconcini grilled and pickled vegetables, and house-made truffle chips.
We split this giant appetizer between the 5 of us. The portions were very generous. If you plan to have a family gathering, I highly recommend ordering this for a crowd!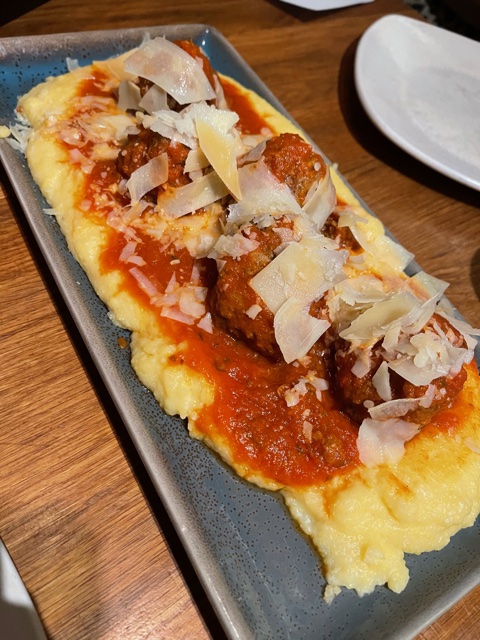 We also had the meatballs served over creamy polenta, topped with shaved parmesan. We all agreed that they were amazing. The meatballs were tender and flavorful and perfectly paired with the polenta. Combined with their delicious fresh baked bread and olive oil, these appetizers could not be beat!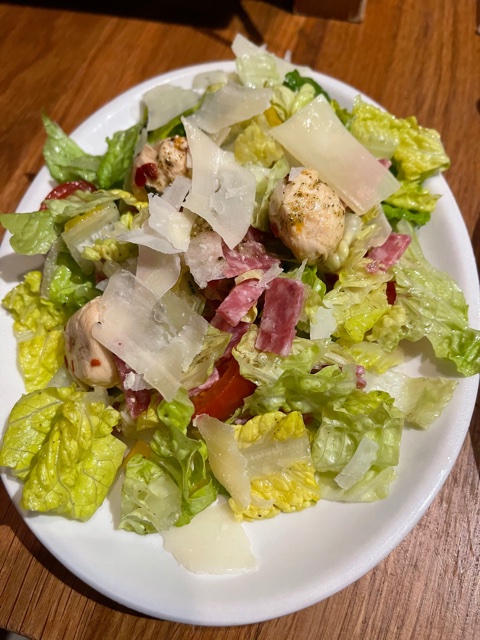 The Terralina Crafted Salad was our second course. The salad consisted of romaine, marinated brocconcini, shaved parmesan, fennel, tomatoes, red onion, salami, pepperoni, topped with a red wine vinaigrette. This was the perfect pallet cleaner with its bright, fresh flavors before the decadent meal that followed.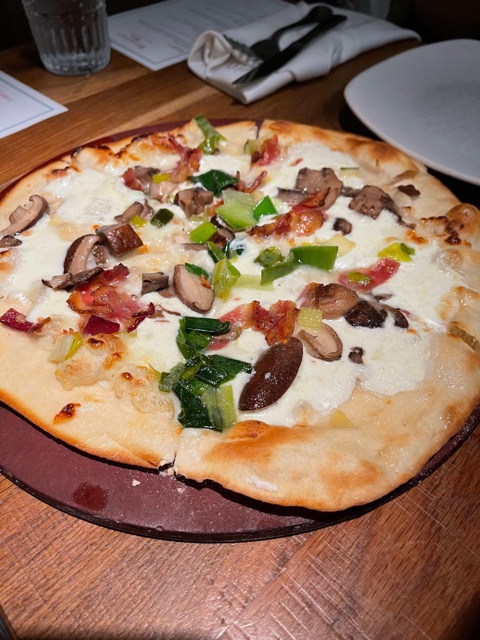 Our entrees were served family style. We started with a Wild Mushroom Pizza with a roasted garlic base, buttered leeks, bacon with cremini, portobello, and shitake mushrooms.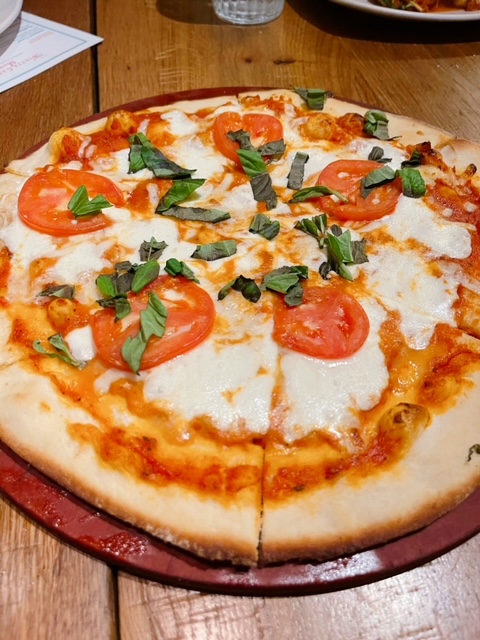 We also had a classic Margherita Pizza with fresh mozzarella, tomatoes, and basil.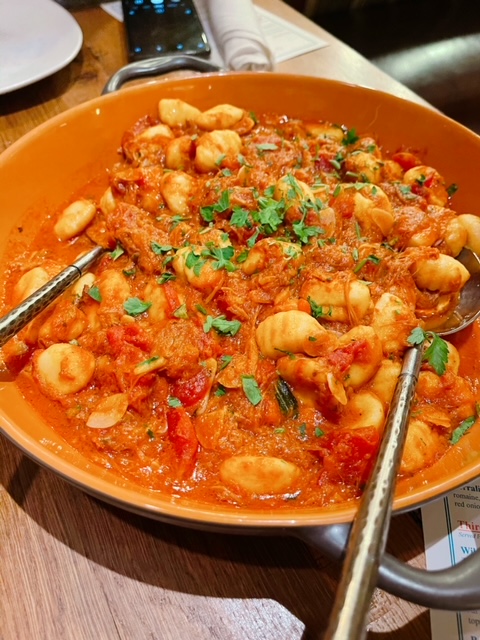 The absolute star of the show was the pork gnocchi with pork ragu. It is cooked slowly in the wood brick oven for hours and tossed with soft gnocchi dumplings. It was incredibly rich and flavorful. We just couldn't get enough of this dish!
We rounded out our incredible meal with Lemon Thyme Panna Cotta with candied thyme and bright lemon flavors. This balanced the richness of the creamy panna cotta. We also enjoyed a scrumptious Tiramisu with all the bold flavors you'd expect from this Italian classic.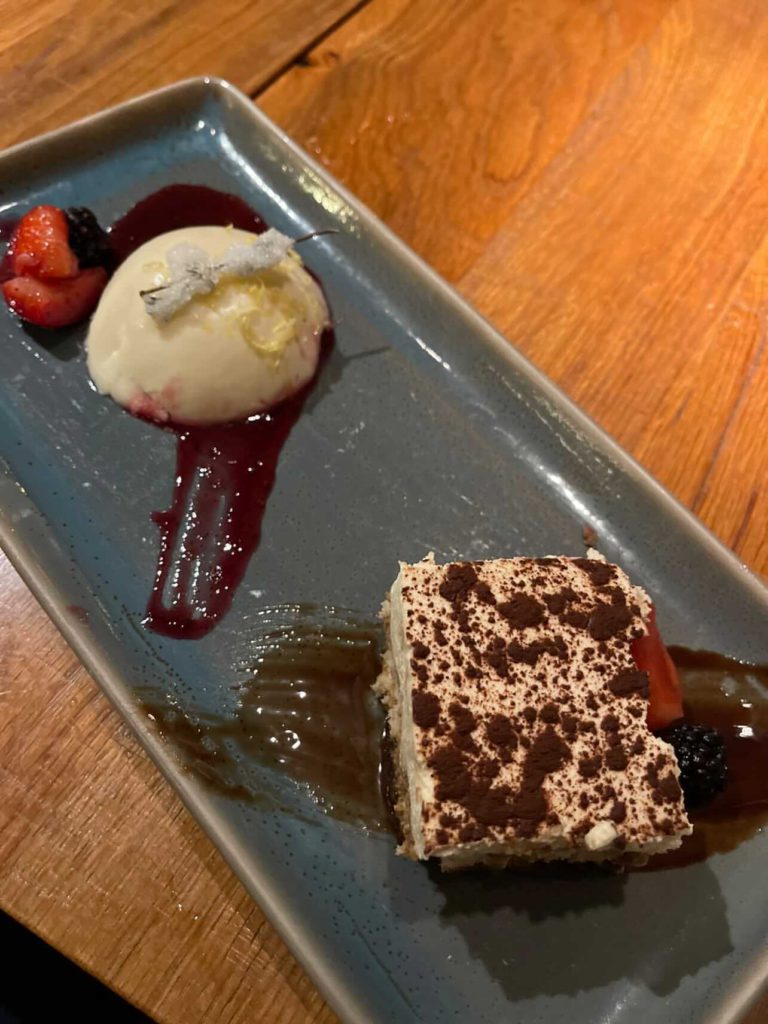 The desserts were delicious but I'd be remiss not to mention the cocktails as well! Terralina has an extensive cocktail and wine list but my personal favorite is the Limoncello Mojito. It's sweet, and tart, and oh so refreshing.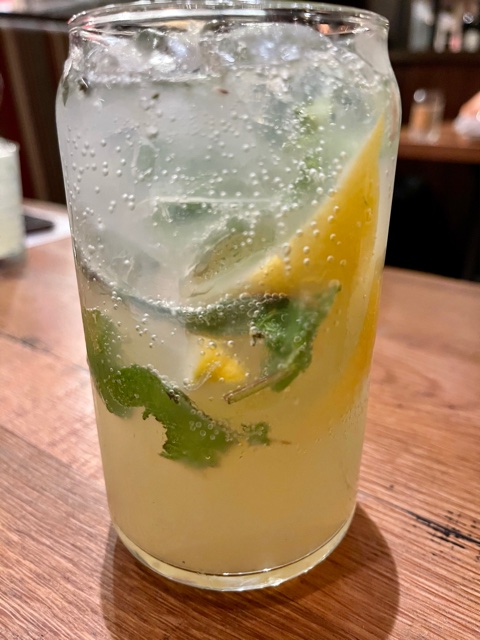 The food at Terralina Crafted Italian is truly something special but the service was just as amazing. We were treated so well by our knowledgeable servers and they answered every question we had.
We learned all about how the pizzas are hand tossed and cooked over the wood fires and how some of the cocktails were designed by the restaurant's own bartenders. These cocktails turned out to be so delicious that they were added to the menu!
We loved the unique furnishings (look for the wall of rolling pins), and cozy seating around the fire in the entry. I can say with certainty that this will not be our last trip to Terralina Crafted Italian!
Go to terralinacrafteditalian.com to book your table and tell them Winter Garden Moms sent you. You'll be very happy you visited. Thank you so much to Terralina for hosting us for an amazing night out!