My dinner plans? Sip, savor and sit back while the chefs at Bonefish Grill do all the work! Winter Garden Moms was recently invited to try the seasonal selections menu items at Bonefish Grill in Winter Garden, Fl., and wow, it was love at first bite!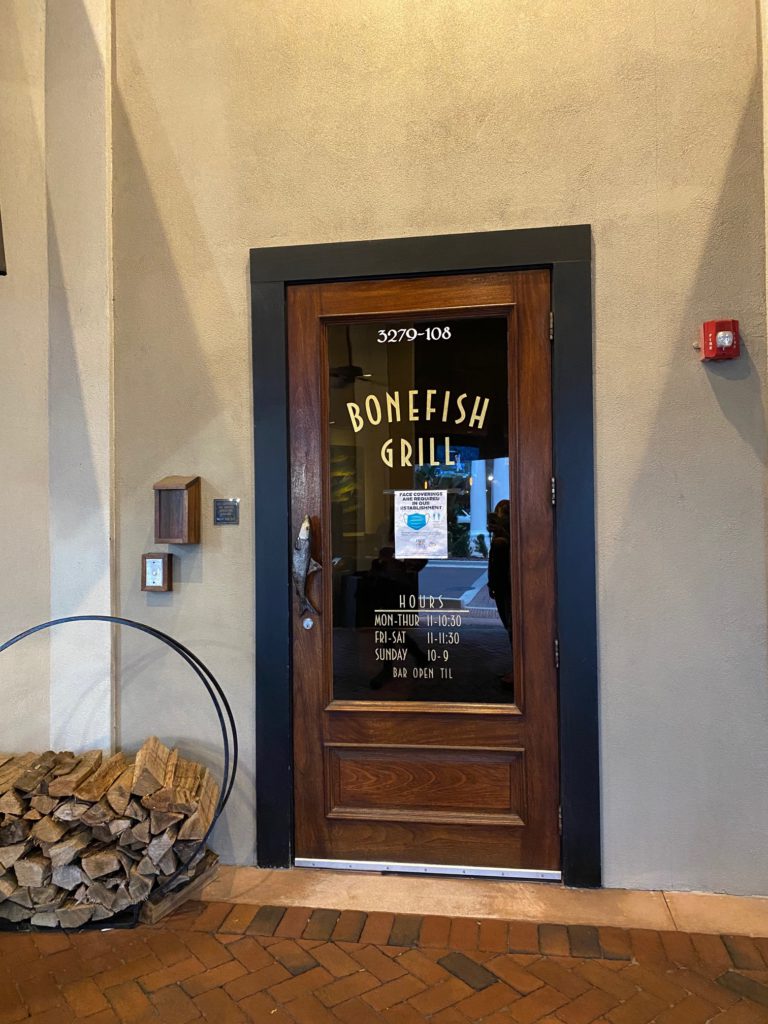 Bonefish grill serves only market fresh fish and their menu changes regularly with the seasons.
Seasonal Entrees
We tried three of the seasonal selections entrees including the Soy Glazed "Butterfish," which is a buttery Alaskan Cod brushed with a sweet soy glaze and served over jasmine rice with spinach and mushrooms.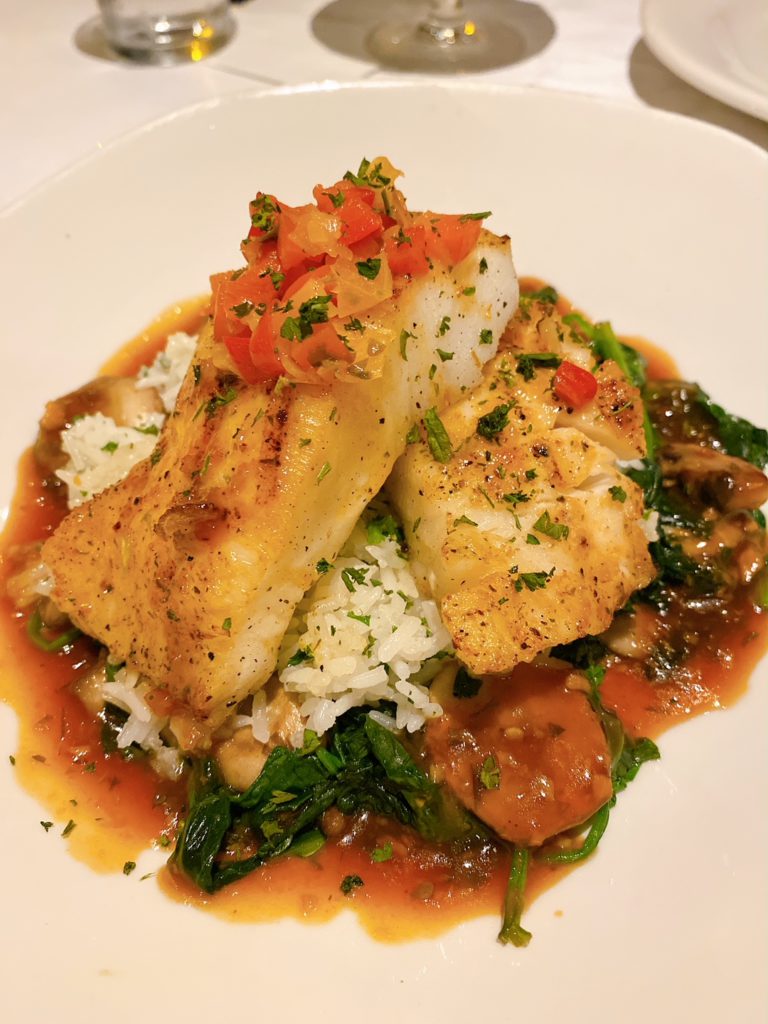 We also tried the wood-baked and grilled Dynamite Salmon is topped with lump crab, spinach and mushrooms.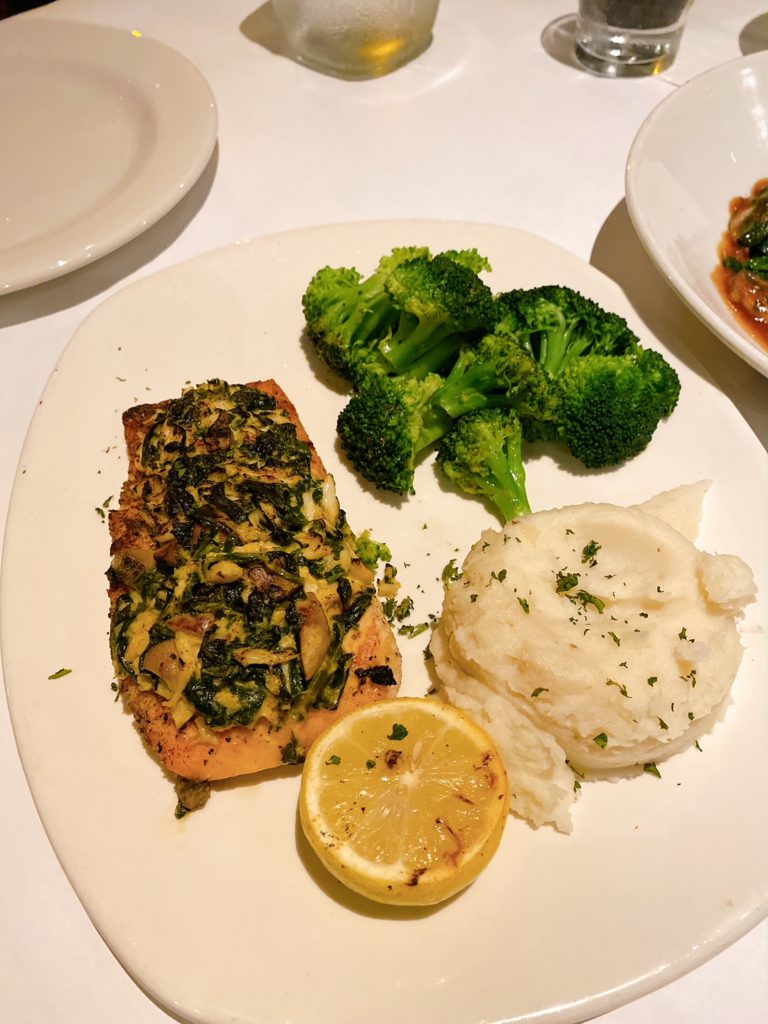 Last but not least was the Risotto Del Mar which consisted of sautéed shrimp over a roasted garlic risotto.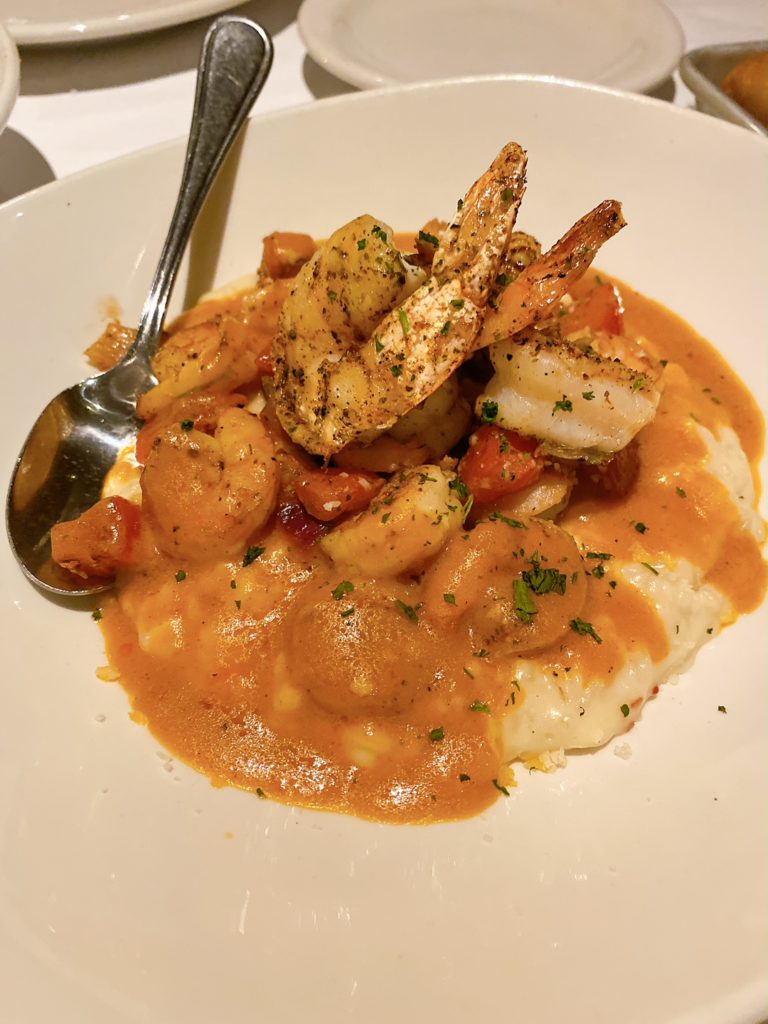 All the flavor pairings complimented one another perfectly on each of these entrees. I particularly enjoyed the lobster-sherry cream sauce with the shrimp and risotto. So delicious!
Seasonal Desserts
We were happy to learn that the desserts in season include a vanilla Crème Brulee and the Chocolate Lava Cake. Literally two of my favorite desserts!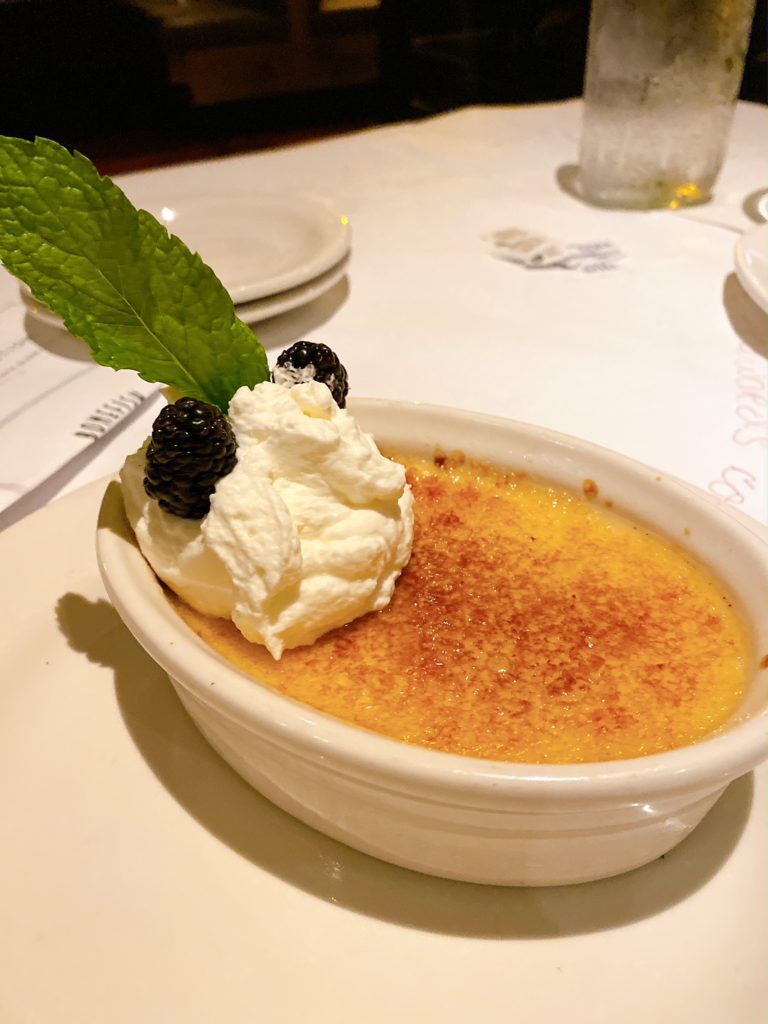 The Crème Brulee's hardened caramelized sugar topping was just the right amount of crunch to compliment the rich custard base underneath.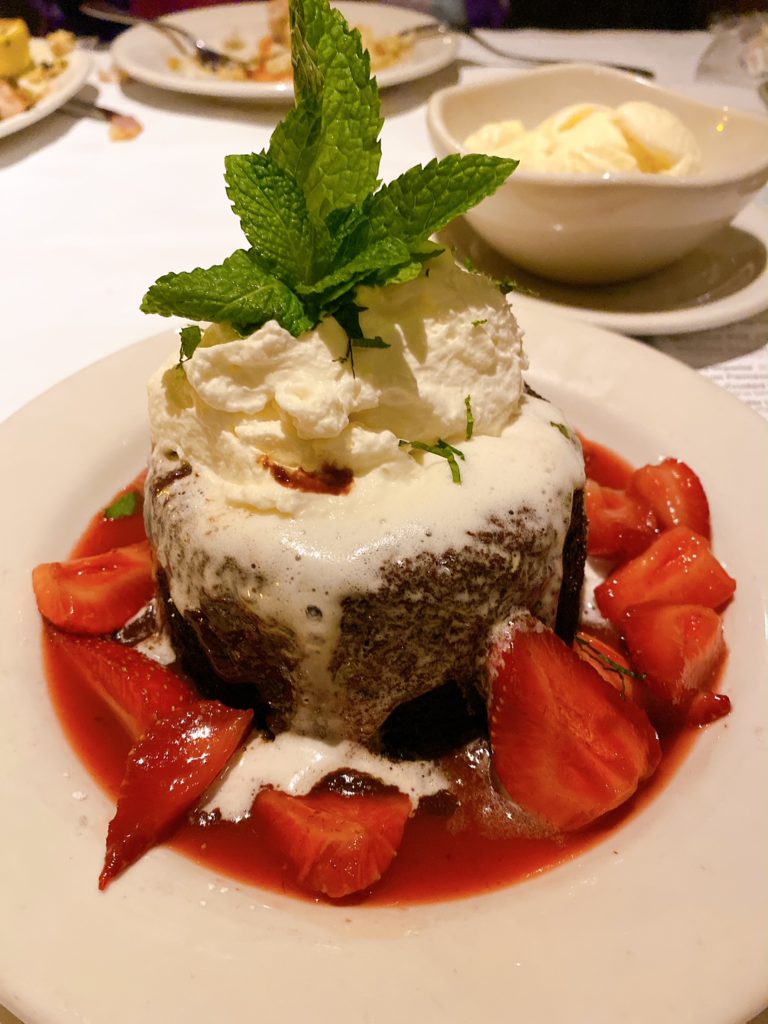 The Chocolate Lava Cake was served warm with a molten chocolate center. Our sever, Melissa, recommended ordering it with vanilla ice cream on the side and this was definitely a winning combination!
Seasonal Cocktails
Bonefish Grill also offers several hand-crafted cocktails that are only available seasonally. We tried their most popular selection: the Winter White Cosmo. This Vodka-based drink with orange and elderflower liqueur, white cranberry juice and fresh lime juice was light, refreshing and not too sweet. Basically the Winter White Cosmo is the perfect compliment to the fresh seafood and desserts!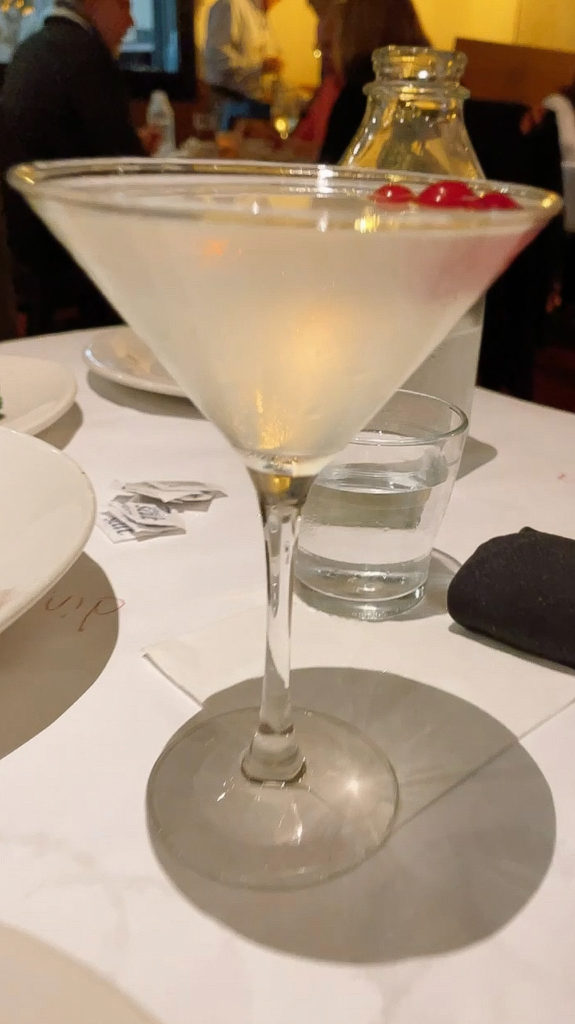 While They Last…
If you are looking for a relaxing night out with fresh seafood, delicious desserts and expertly-crafted cocktails, then we highly recommend you check out Bonefish Grill's seasonal selections while they are here!
A special thank you to Bonefish Grill for hosting us!