You won't believe your eyes, with over 50 exhibits, the Museum of Illusions offers a place to let your imagination soar.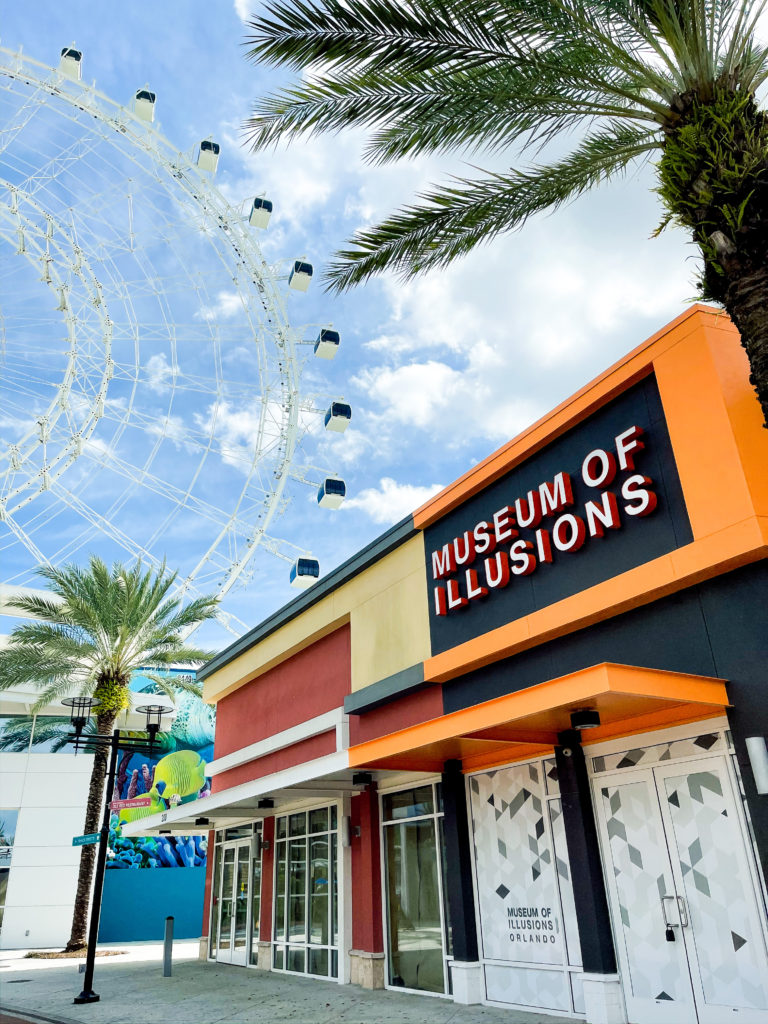 Located at the amazing Icon Park in Orlando the Museum of Illusions is at a fantastic location. It's the perfect place for hanging out. There's something for everyone!
Reservations are required. They suggest to book online for the best price and time availability. Masks are to be worn at all times, including in photos. They are also taking temperatures upon entering and have hand sanitizer stations located all throughout the building.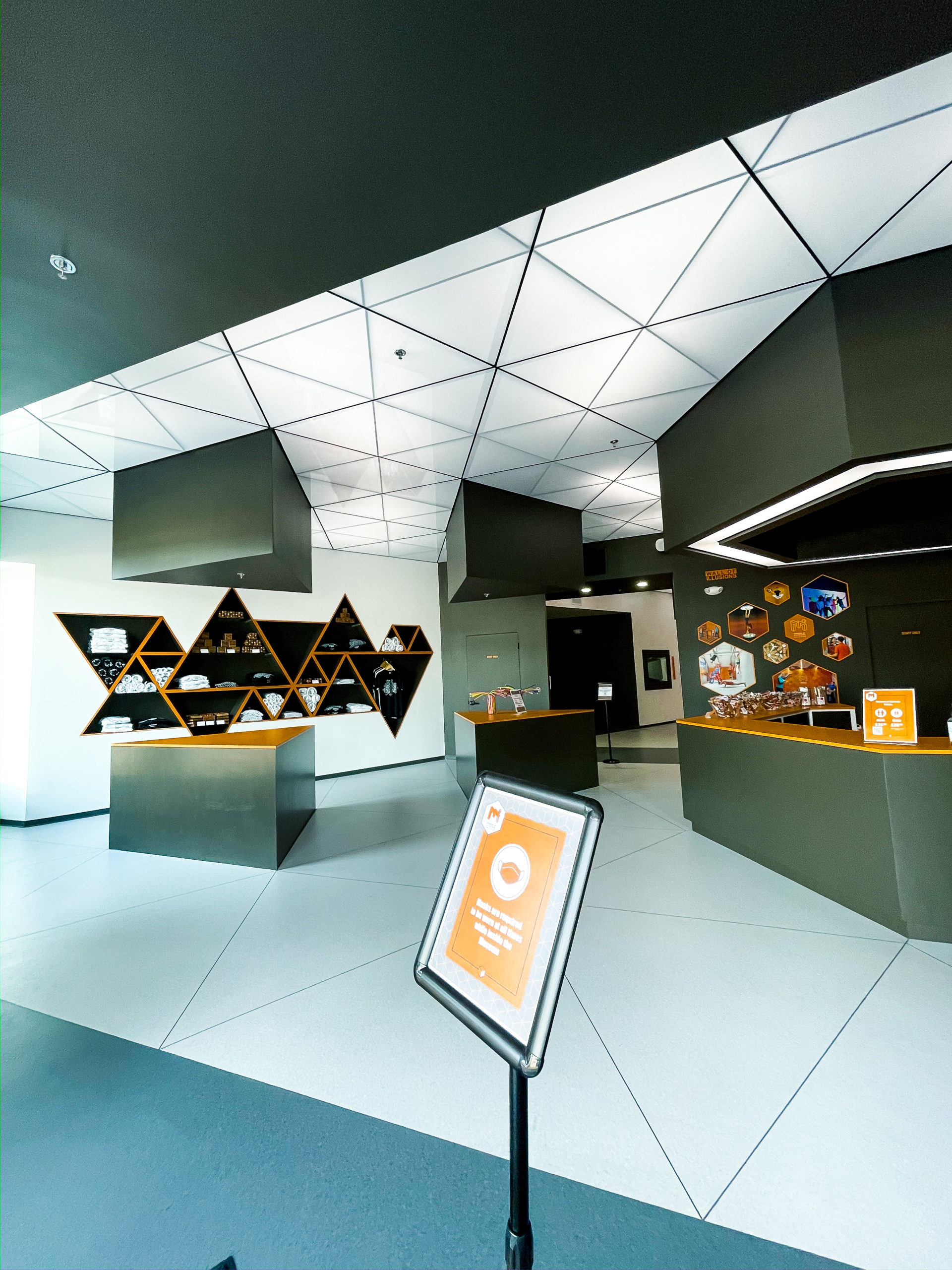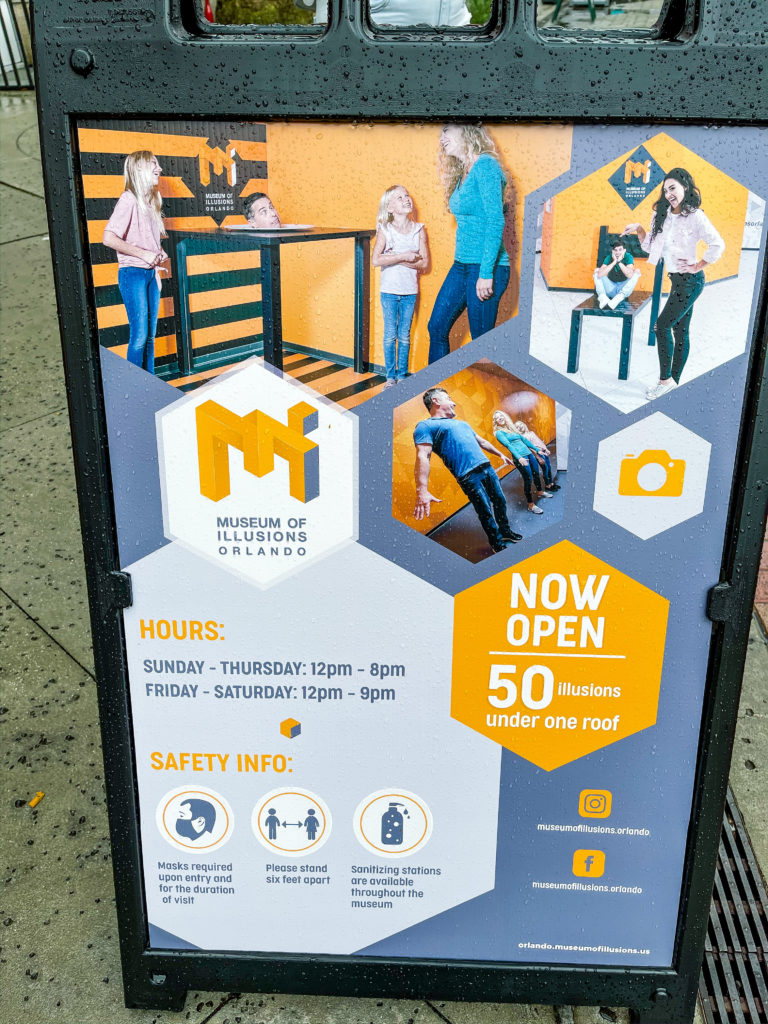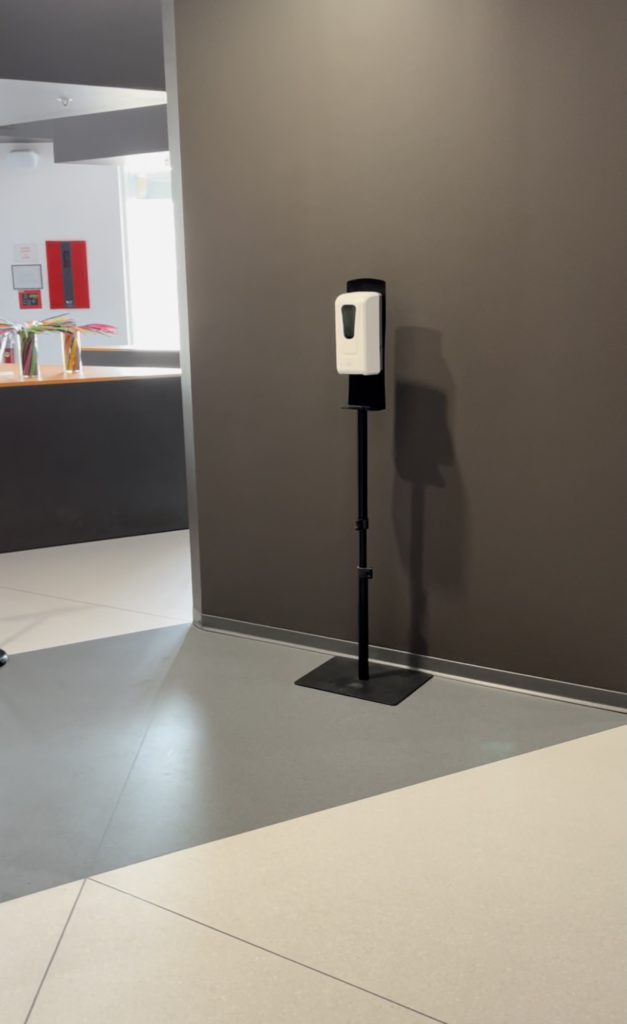 The exhibits range from eye tricking art installations to large rooms that create the illusions. I was amazed to see how the illusions worked in each space. Many of them have directions next to them explaining the best way to view or take photos in or of them.
Here are some of my favorites from our time at the Museum of Illusions:
On our visit it was just the two of us, but thankfully they have team members around to assist in any photo taking or photo ideas! It was great to be able to be in some of the photos together and would certainly be fun with more people to play and interact with in the bigger rooms.
One of the first installments that I thought was so fun was the "Nuts and Bolts" installment. Here are the directions: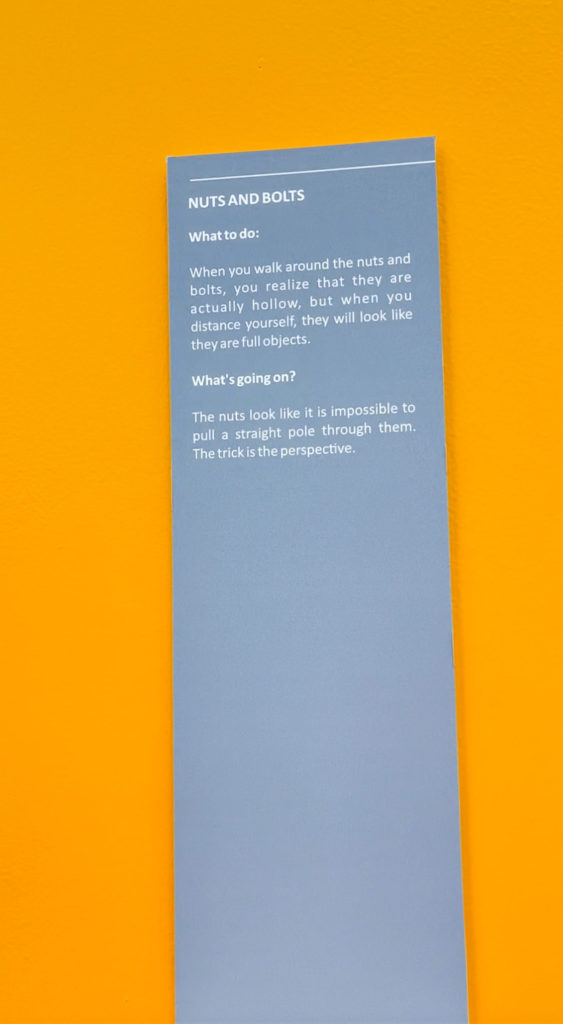 If you are standing close you can see that they are hollow.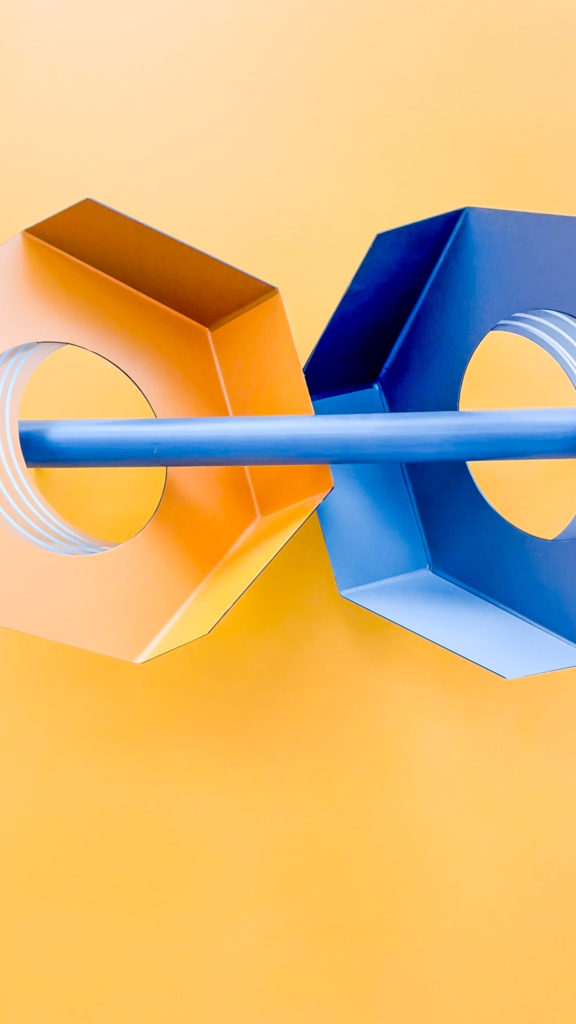 While standing back it looks full and 3d.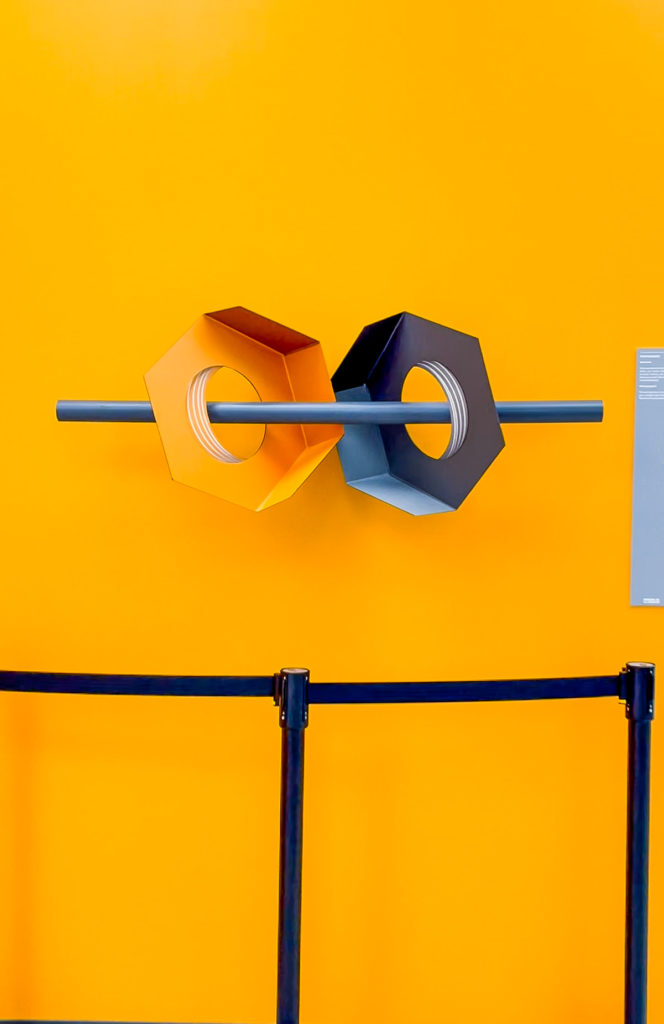 Now I won't tell you all the behind the scenes. It was so cool to see it all for myself in person. However, I will share are a few photos of our visit so you can see what to look forward to on yours!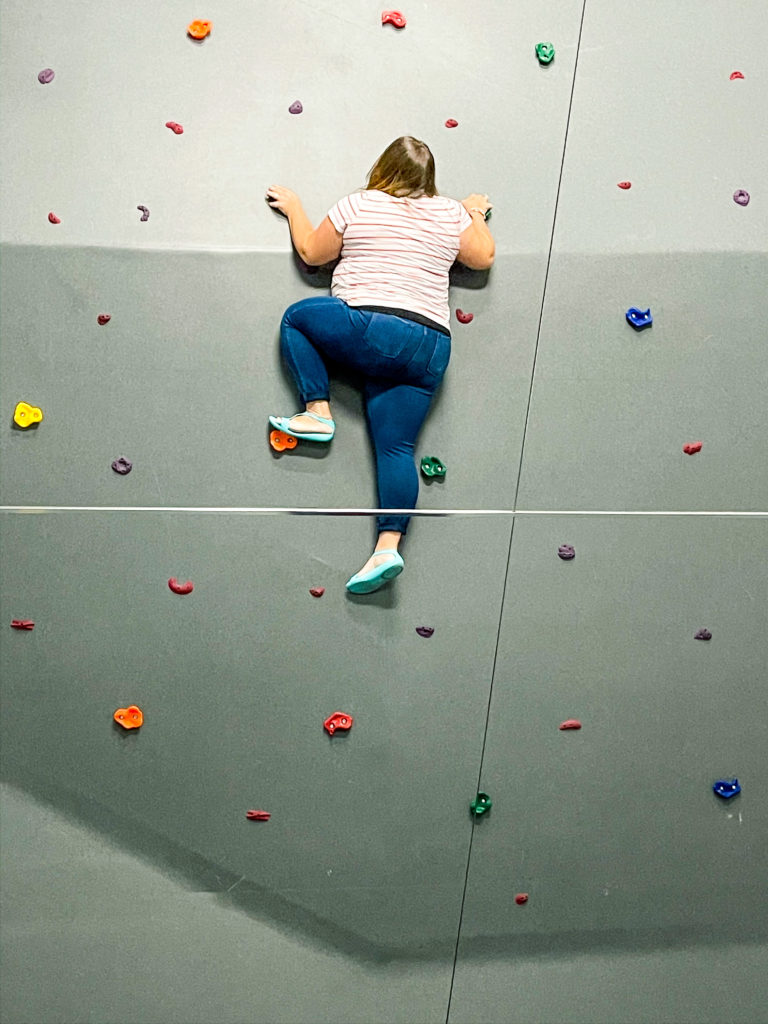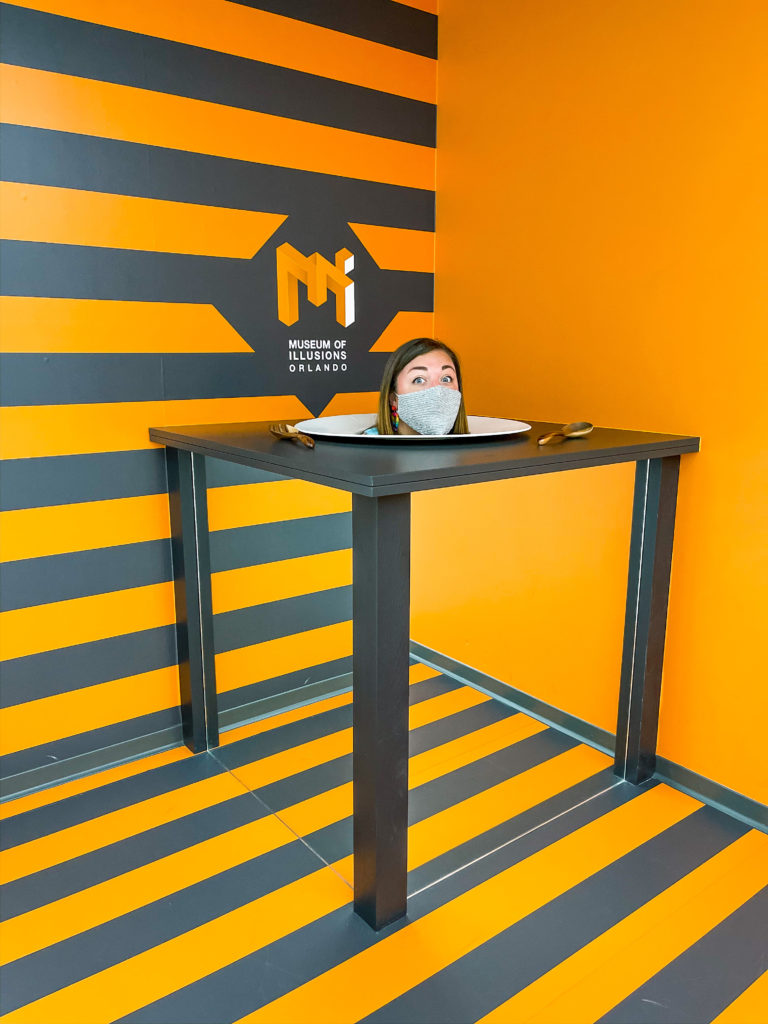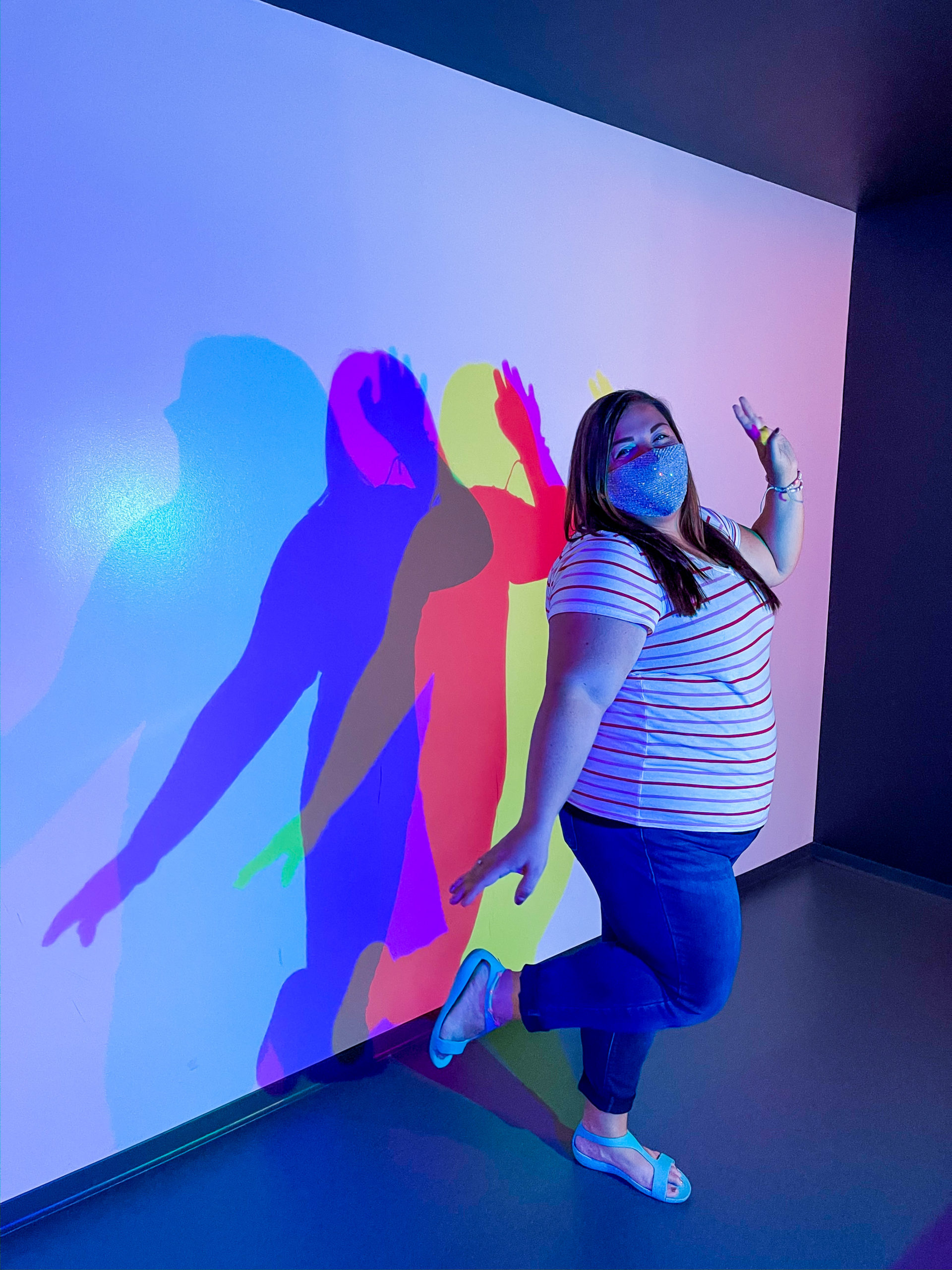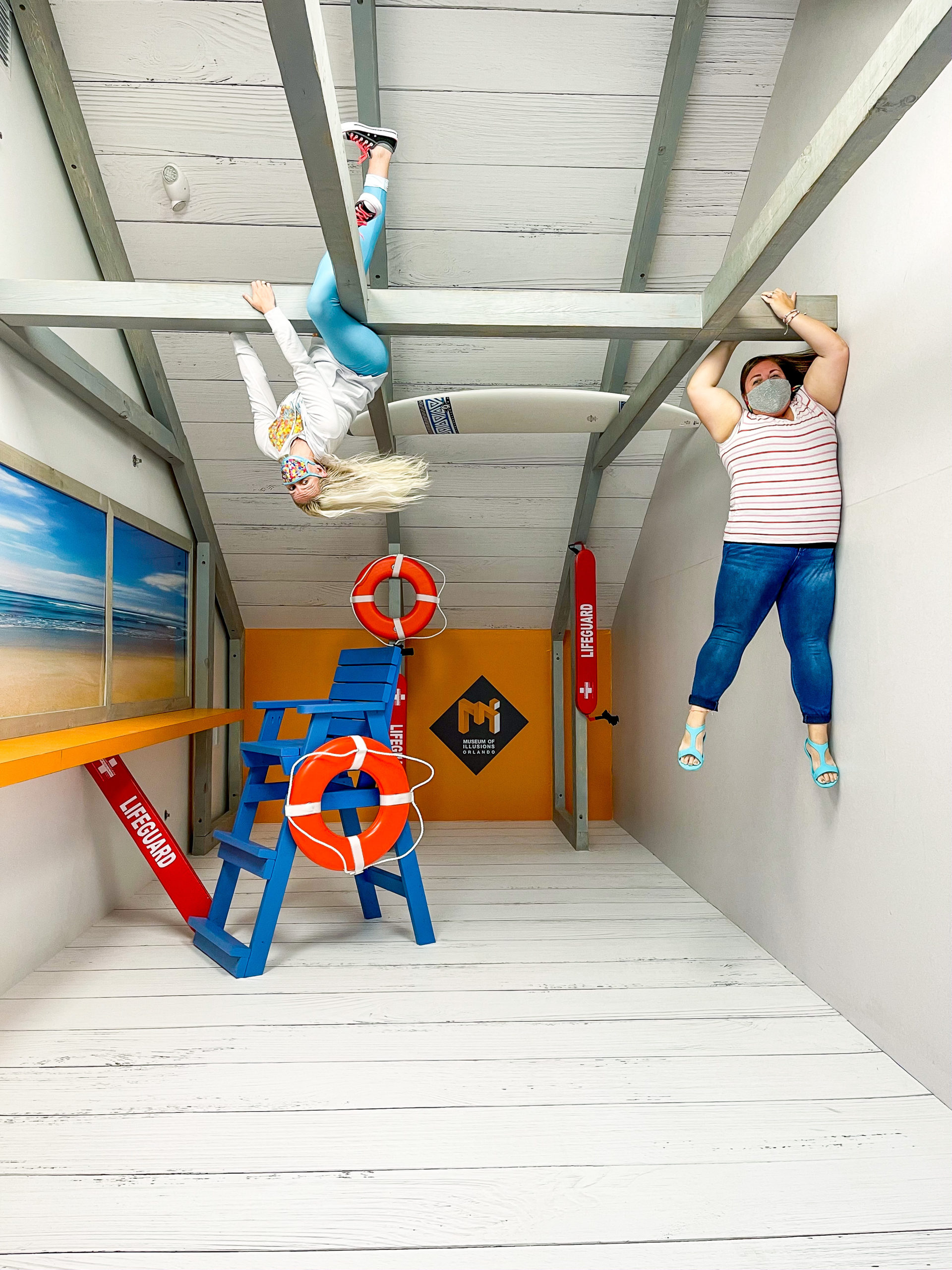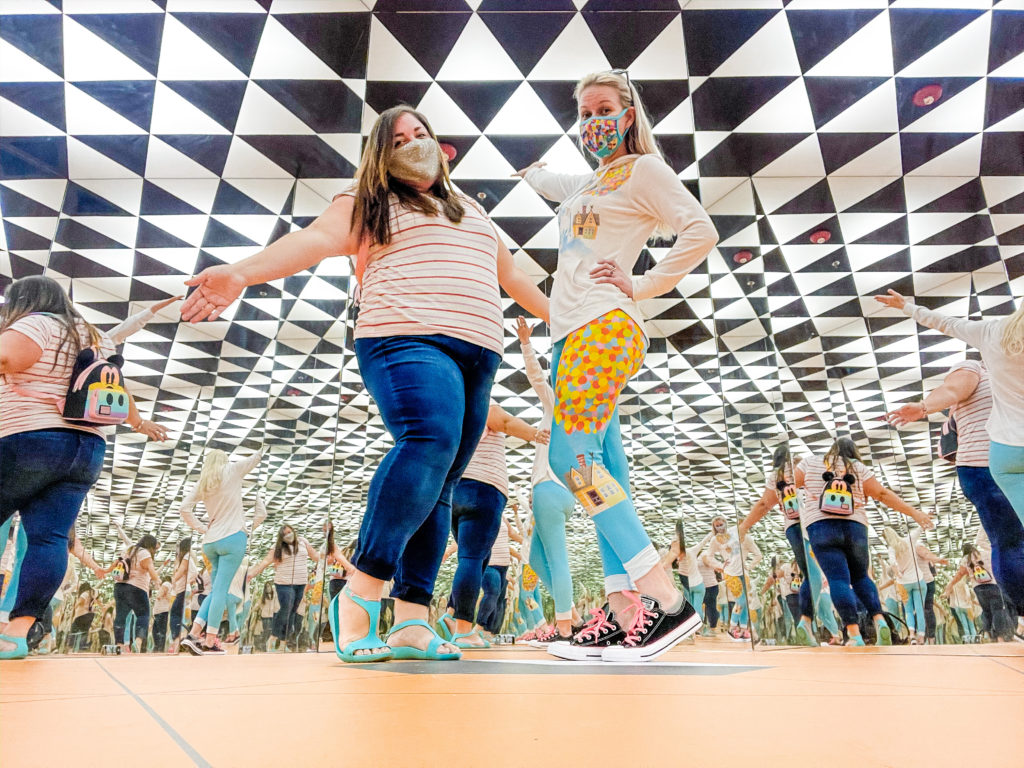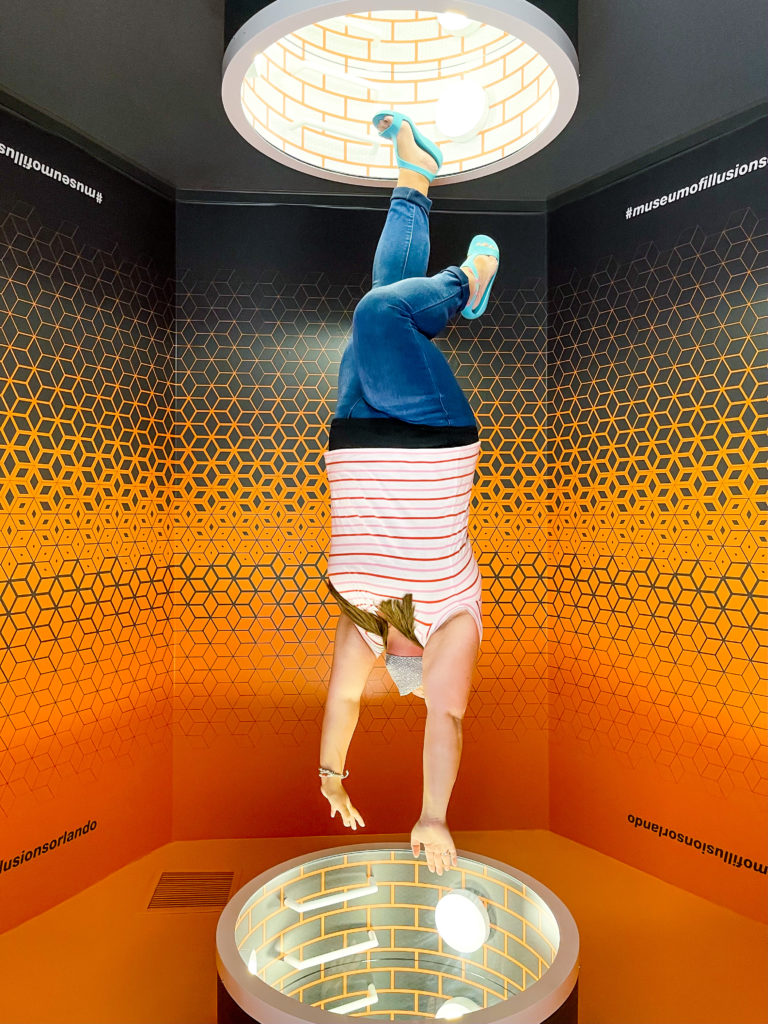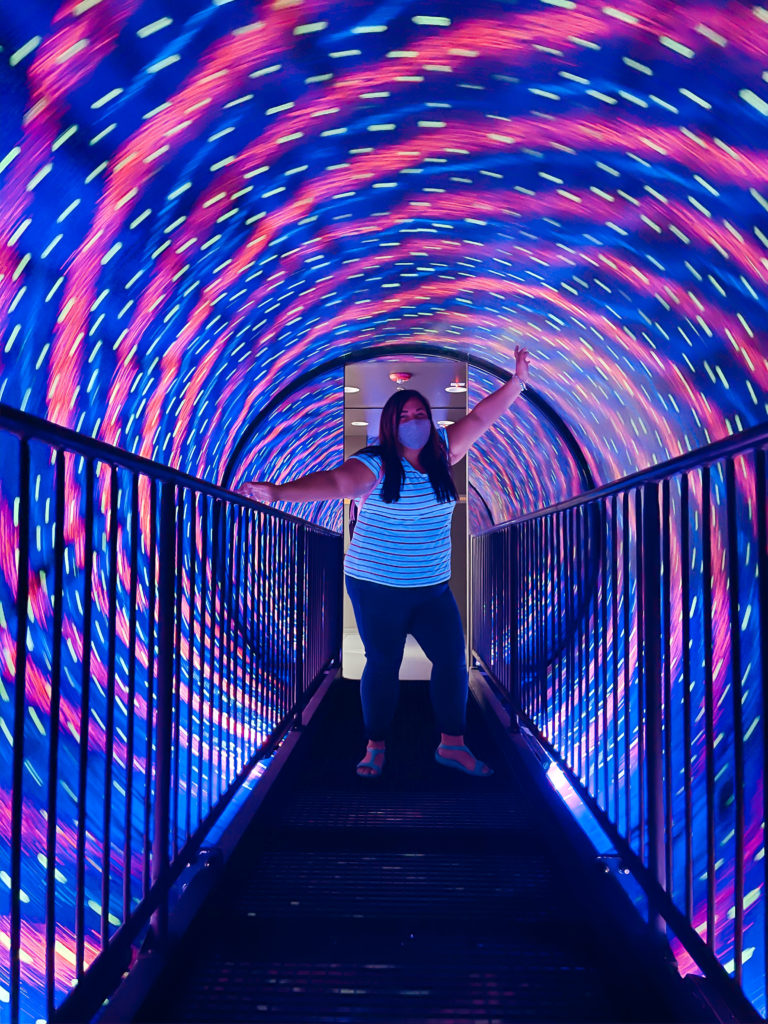 This room was so cool! The walk way stayed still but the outside spun. The goal was to try to walk through without using the handrails. It was so fun to try, ultimately I had to use the bars to stay up and walk!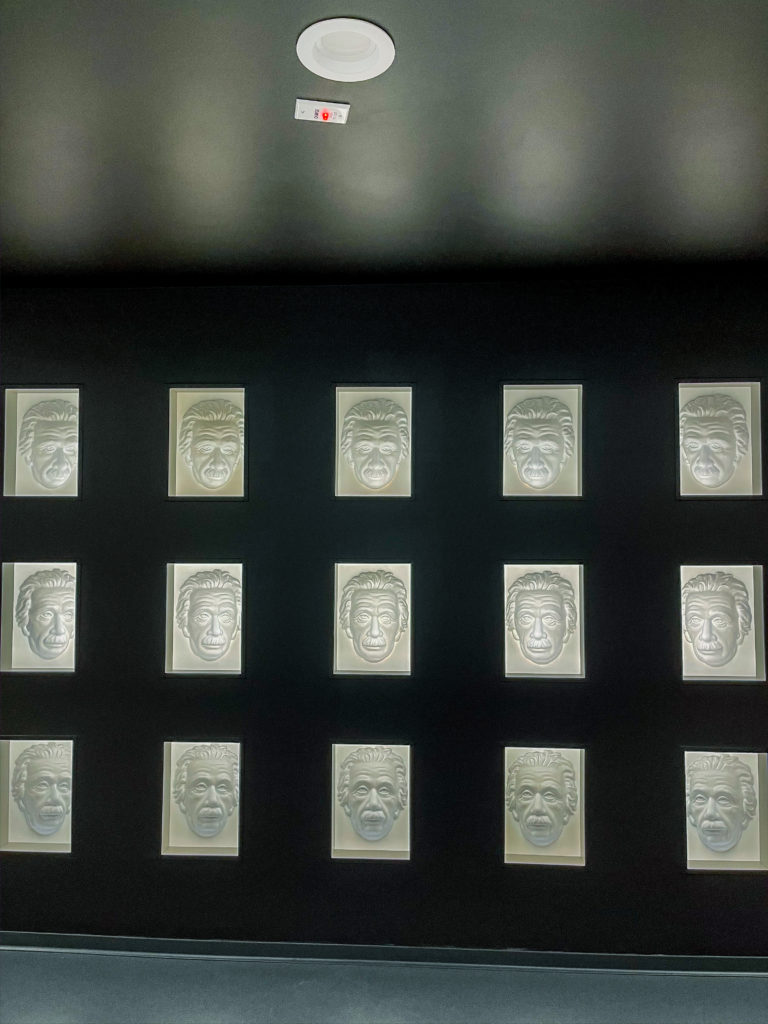 I hope these photos sparked your interest! You will have fun while also learning more about vision, perception, the human brain and science!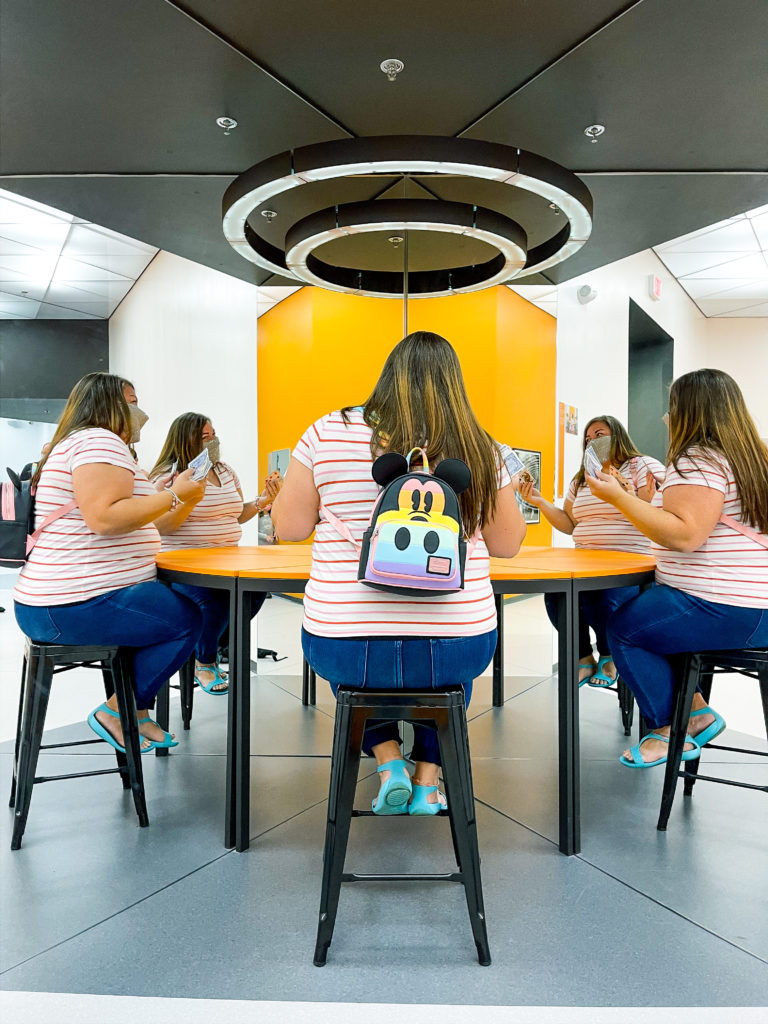 We had a great time seeing and playing in all the fascinating exhibits. We couldn't believe our eyes!
Thank you Museum of Illusions Orlando for hosting Winter Garden Moms!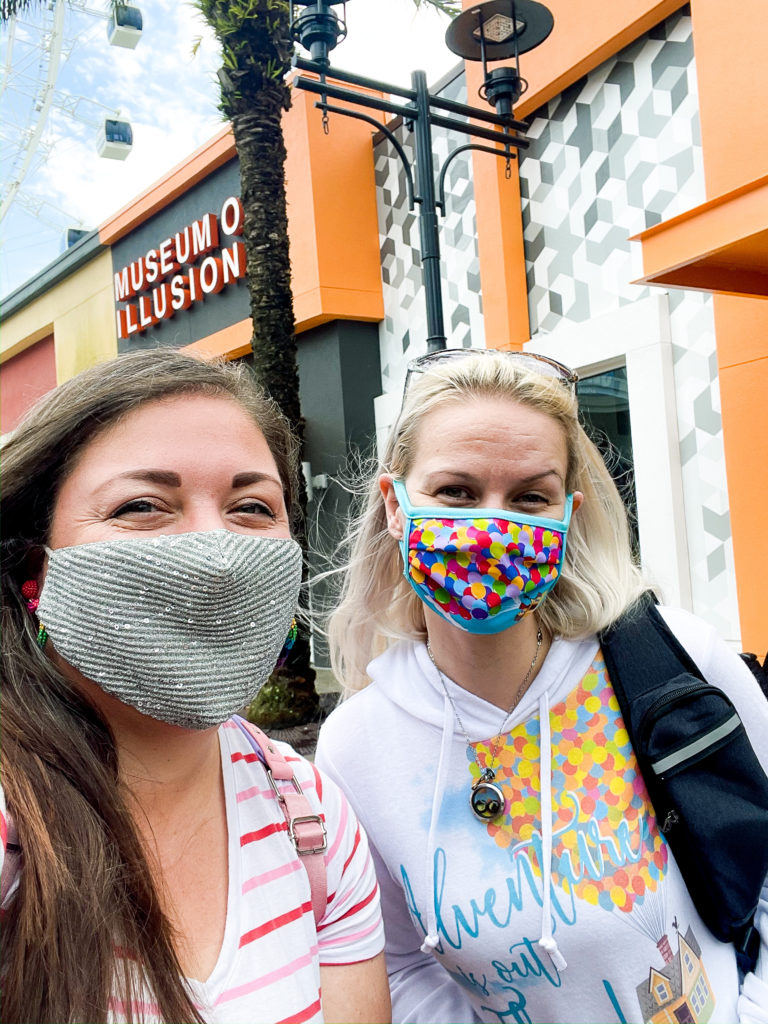 Have a magical day,
Brandy (BrightSpotPhoto)