Walt Disney World's Blizzard Beach has officially opened its doors once more and we couldn't be more excited!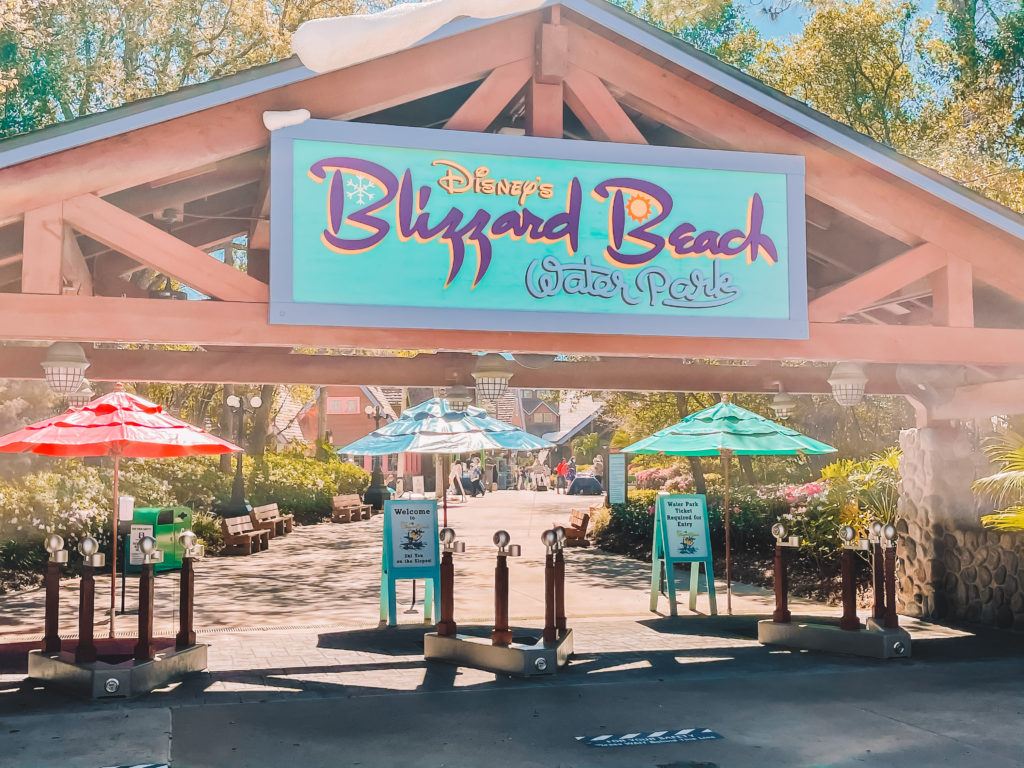 Almost a year later after being shut down due to the pandemic, Blizzard Beach welcomed its guests back with new health and safety measures, once more offering guests an amazing option for some fun in the Florida sun this season.
New Health and Safety Measures
Temperature checks will take place before entering the park and signs have been placed on the floor as guides for social distancing.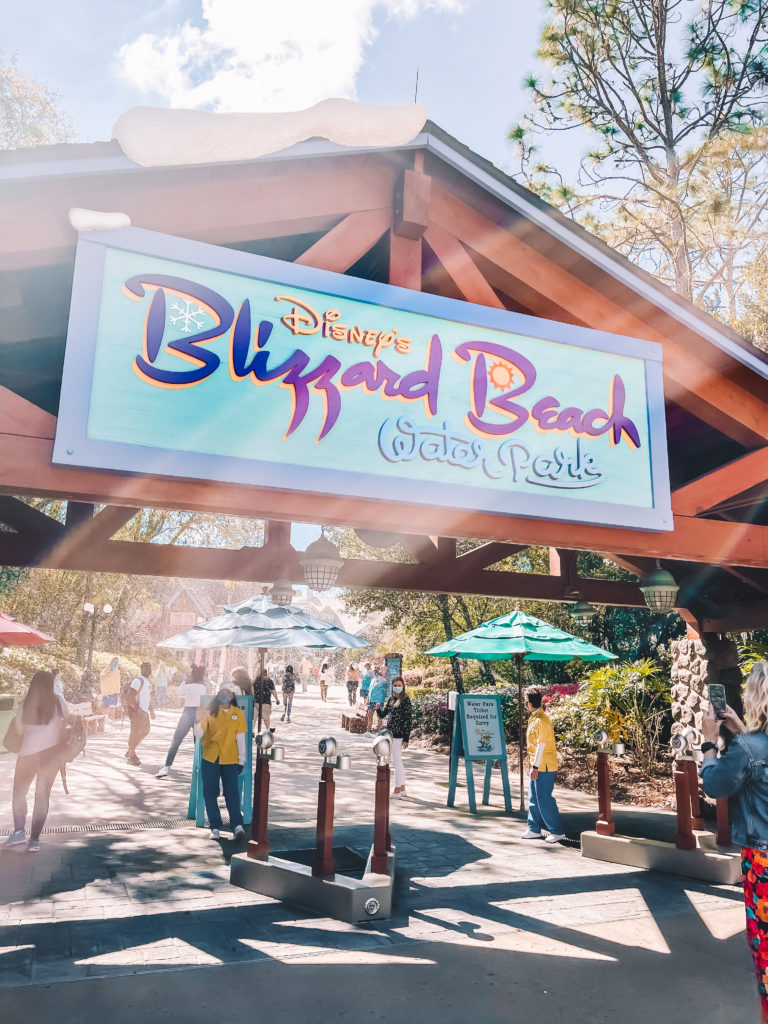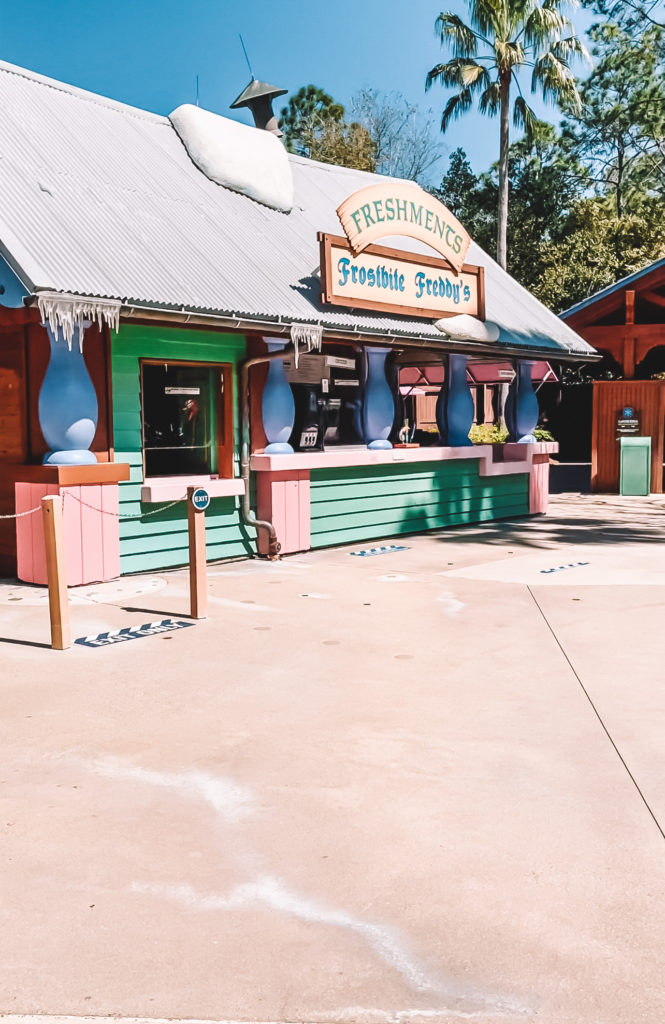 Blizzard Beach has also placed signs all around the water park and provided maps for guests with the same guidelines and requirements that are found in the other parks currently opened. Hand sanitizing stations can also be found throughout.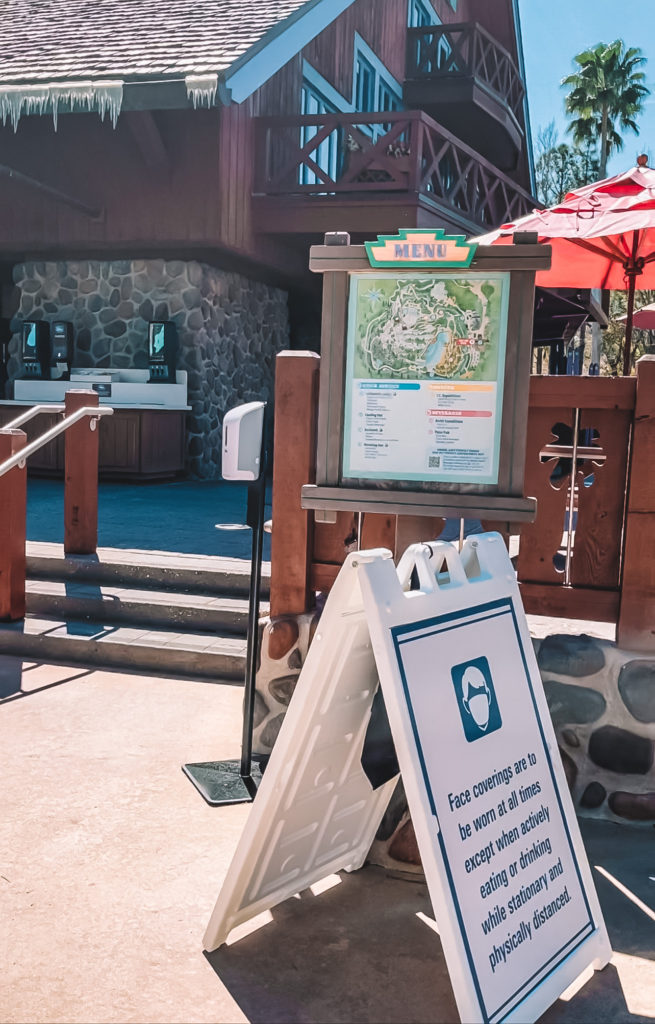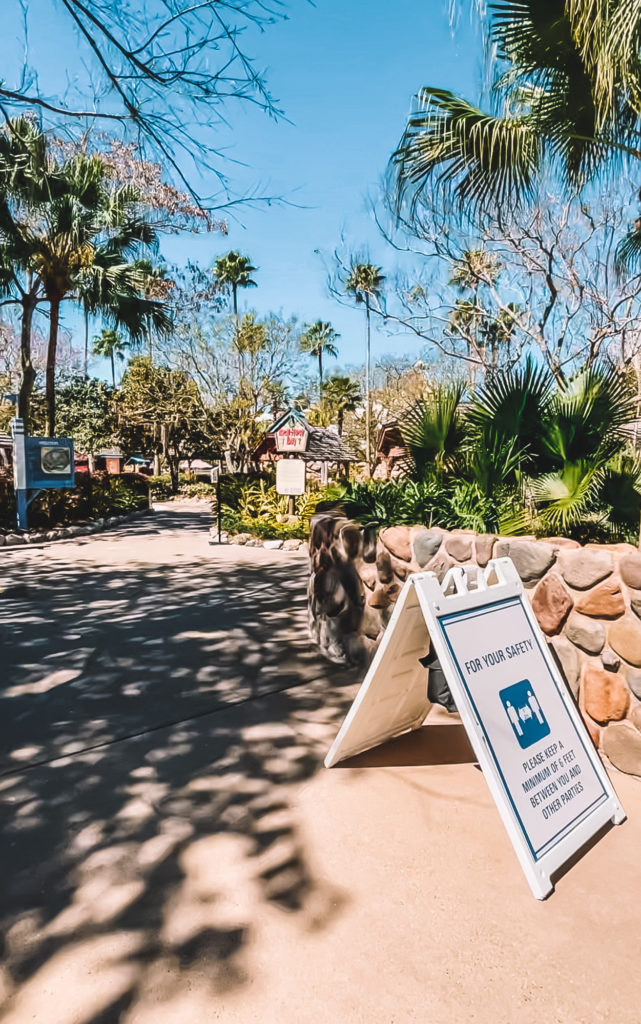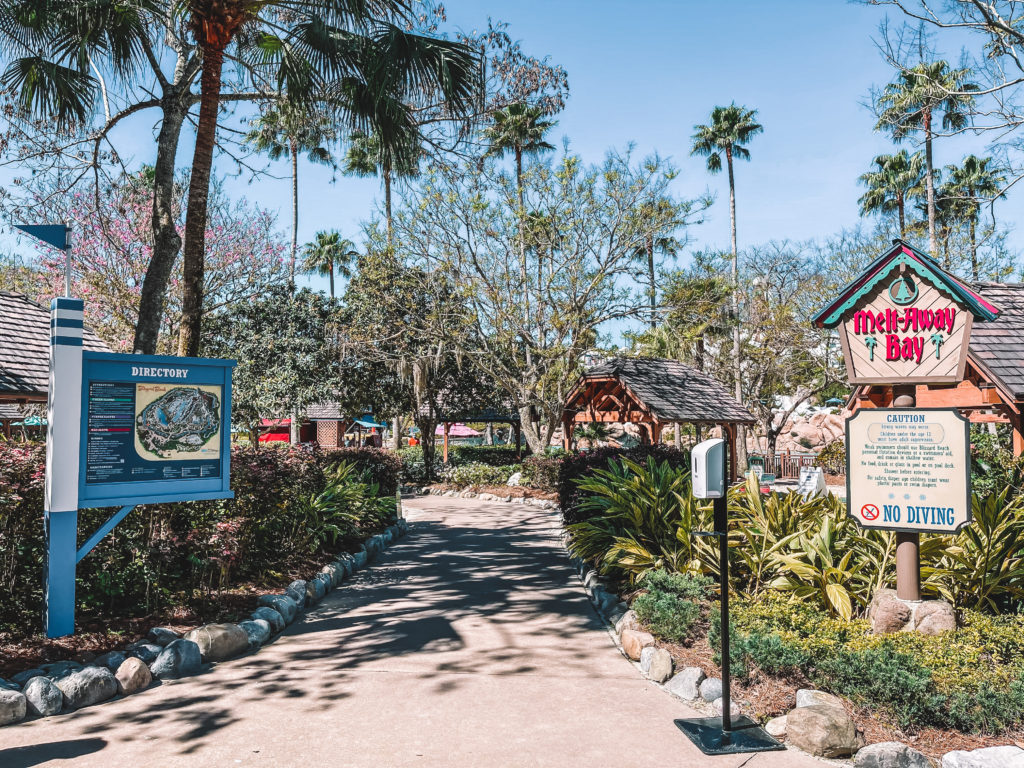 This included reminders about wearing face coverings unless eating and drinking while stationary, maintaining physical distance, and washing hands often. However, a new guideline that was specifically added to the water park states that masks are to be taken off in the water.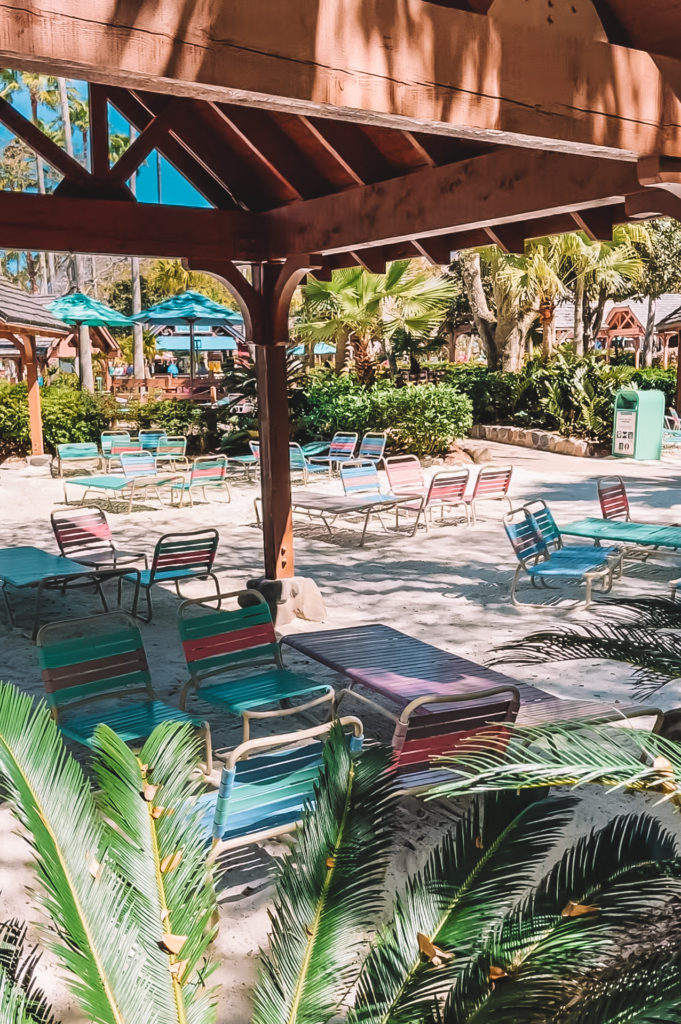 Chairs have been spaced out for social distancing and guests are reminded to not move them from their designated location.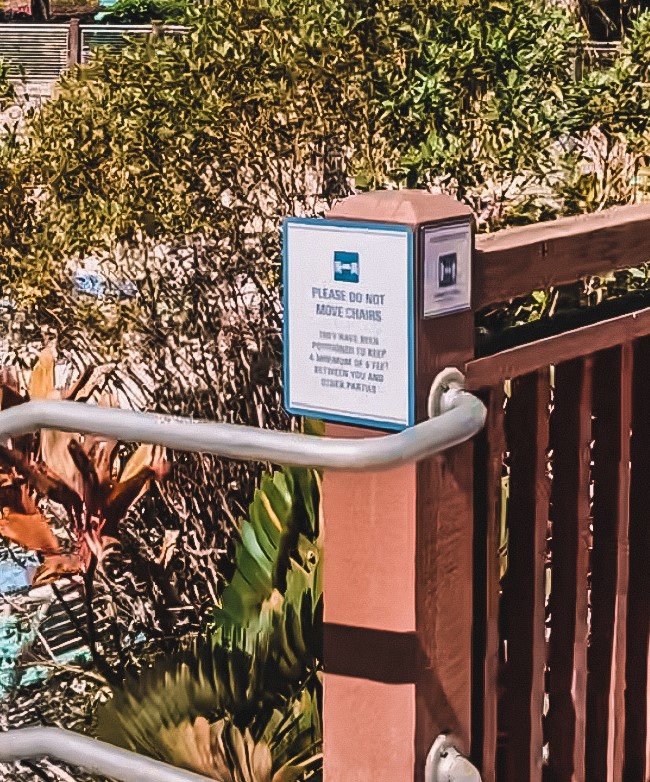 Dining
Mobile order will be available at three dining locations at the park which include Lottawata Lodge, AvaLunch, and Warming Hut.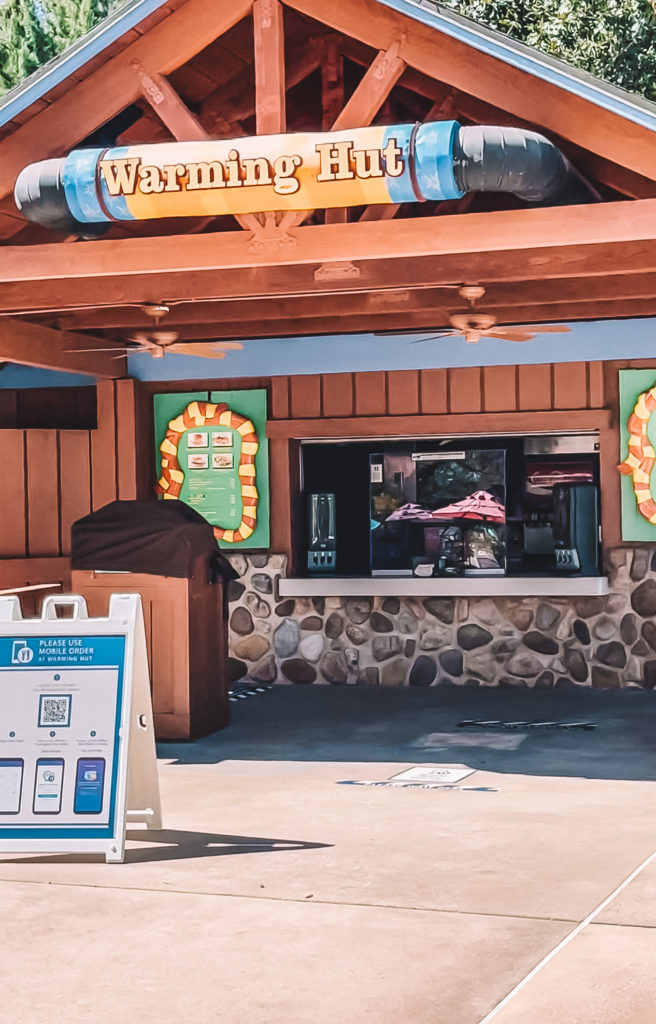 All you have to do is to make sure you have installed the My Disney Experience app and then look for the corresponding location to order, pay, and get notified when your food is ready for pick up.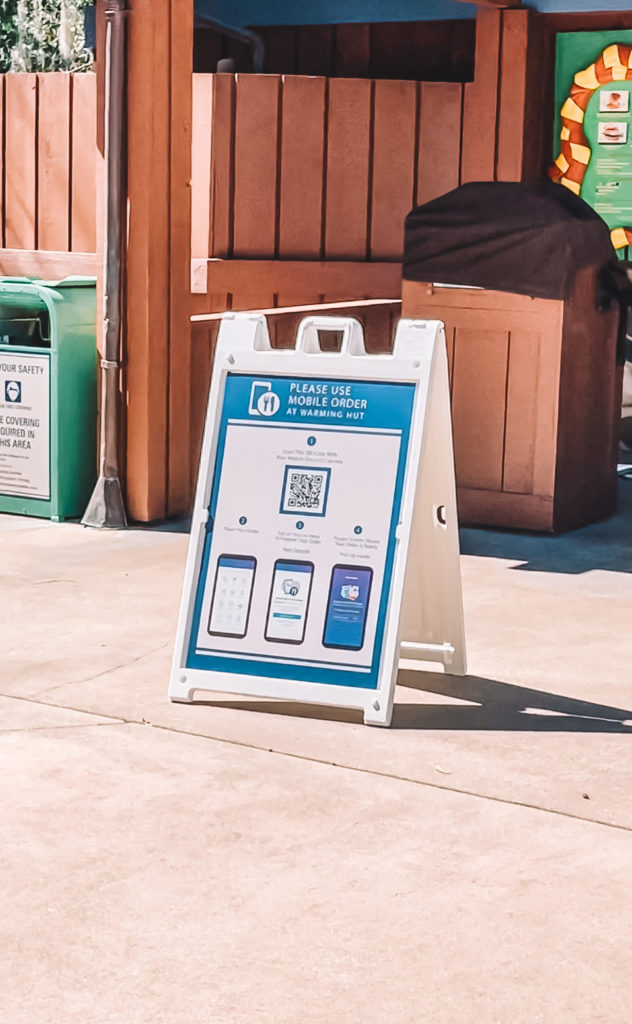 You can view an example of the process in one of our previous park visits here.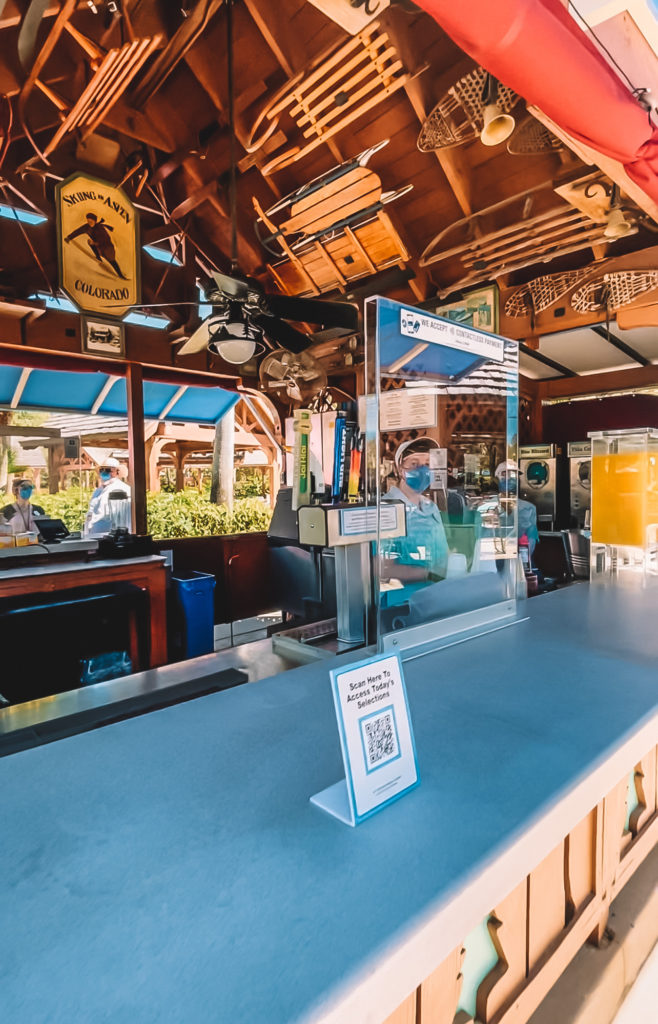 Markers have been place on the ground for social distancing and seating areas have been spaced out and marked off. Plexiglass barriers have been installed at counters. If you have visited the other Walt Disney World parks you will noticed that many of these precautions remain the same here as well.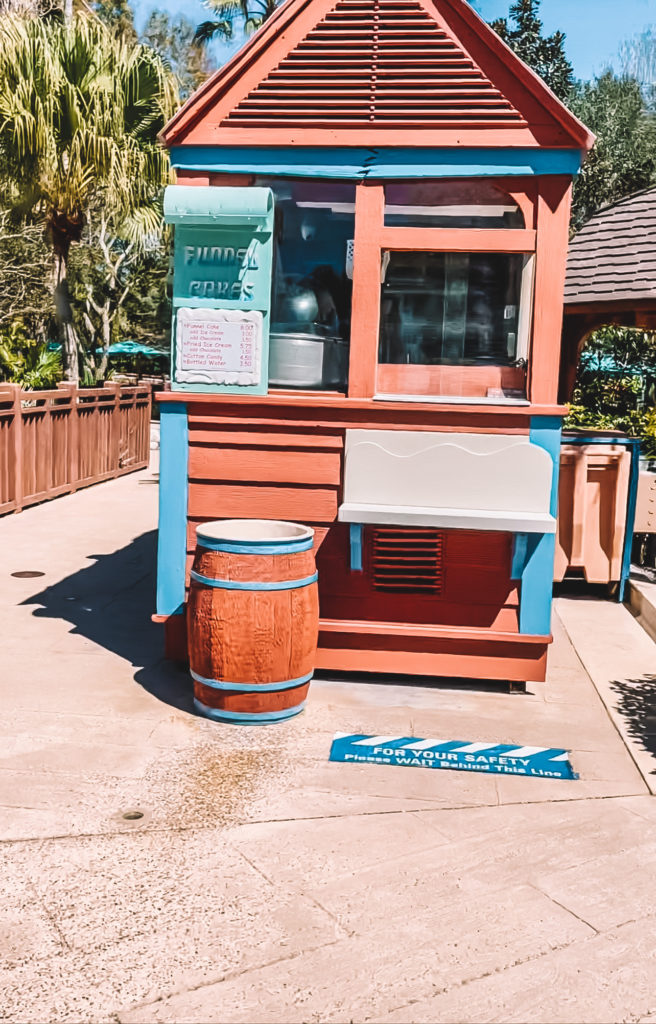 We also had the opportunity to sample some delicious dishes from a few of their locations.
Polar Patios
If you're looking for something a little more private, Polar Patios are available to rent.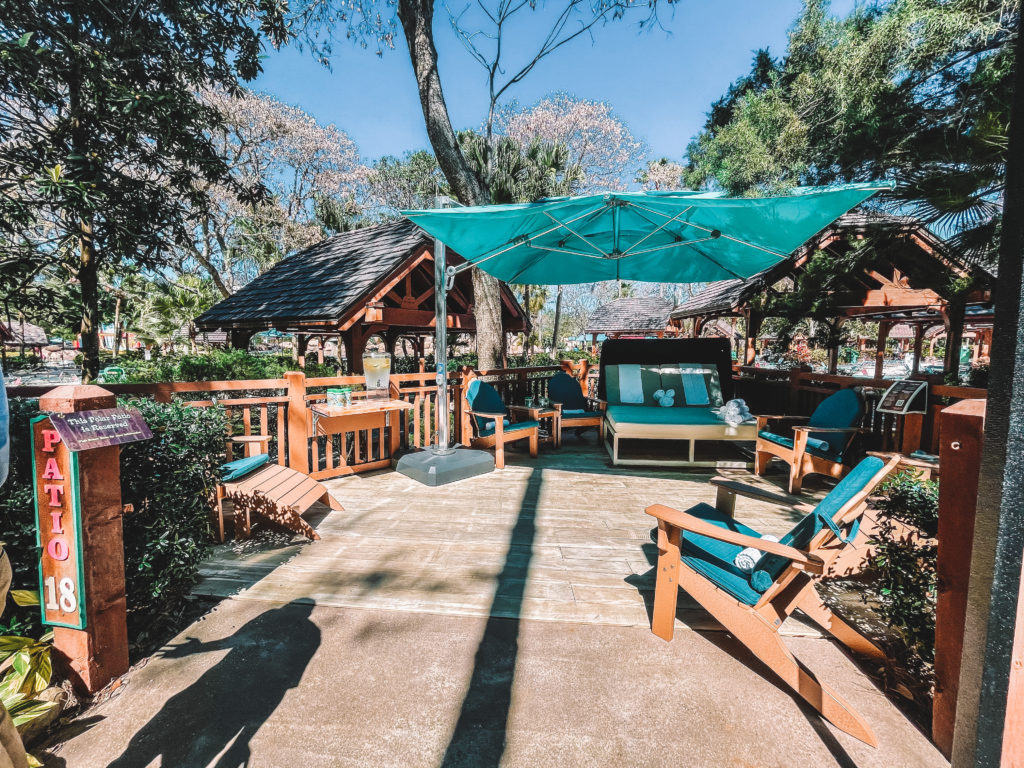 They include seating for 10 guests, unlimited towels, refillable drink mug, fruit-infuse water, universal phone charger, and locker. An exclusive menu and patio attendant is also provided.
Merchandise
The Beach Haus has stocked up on all the essentials you might need during your visit plus some new merchandise.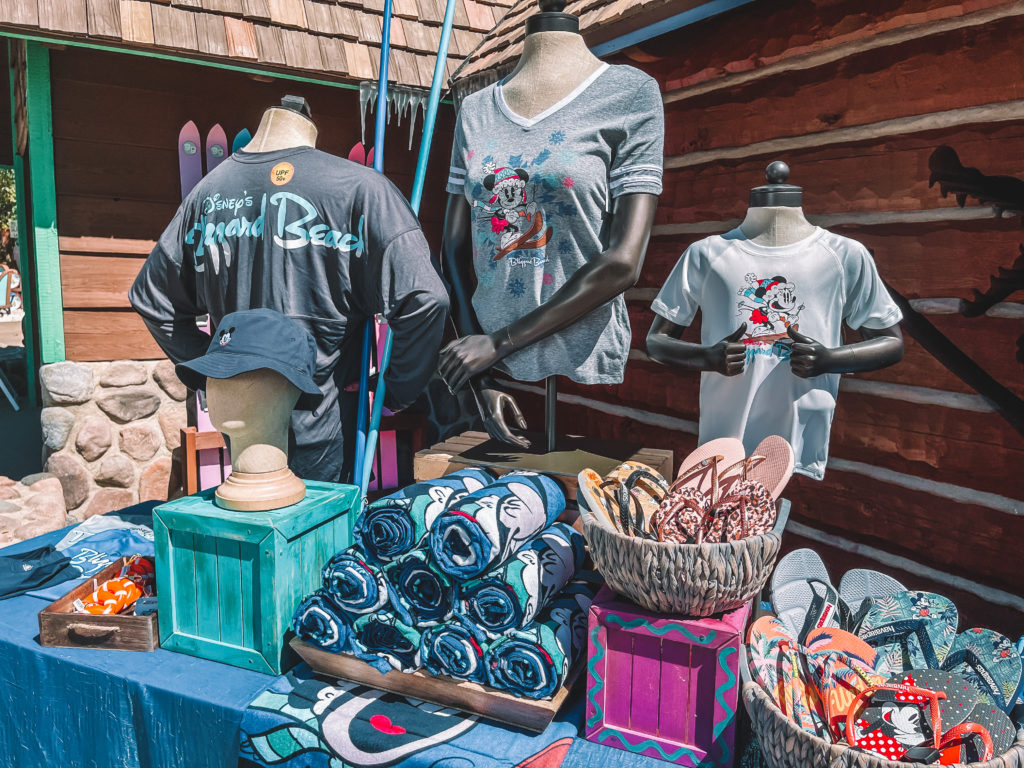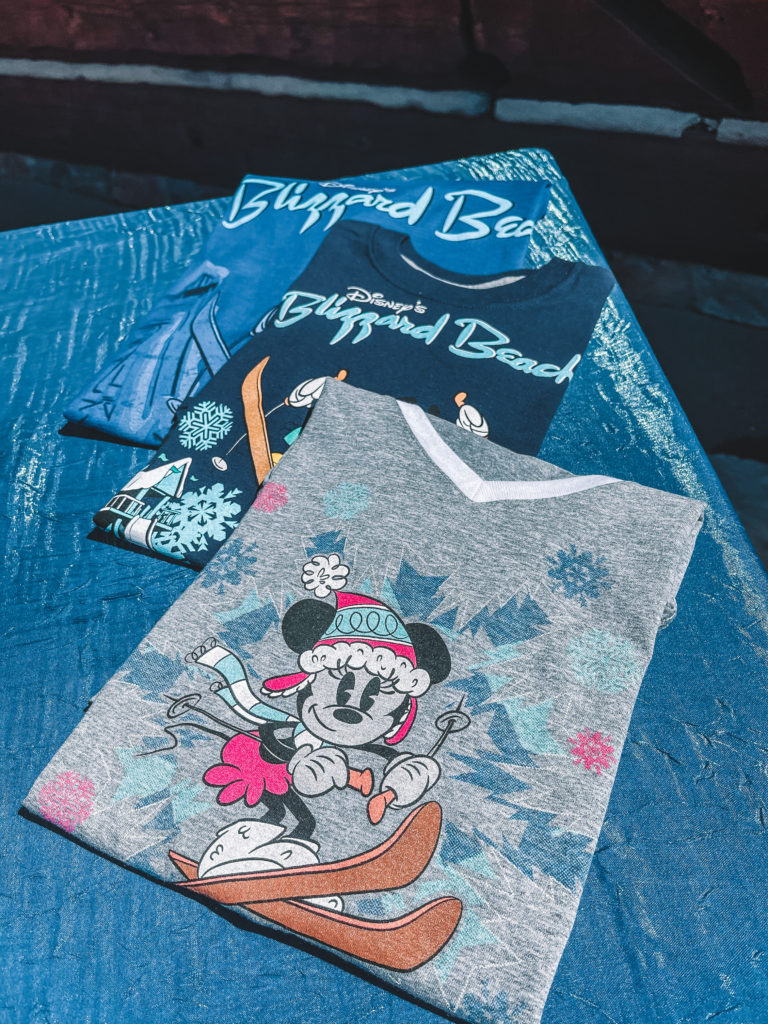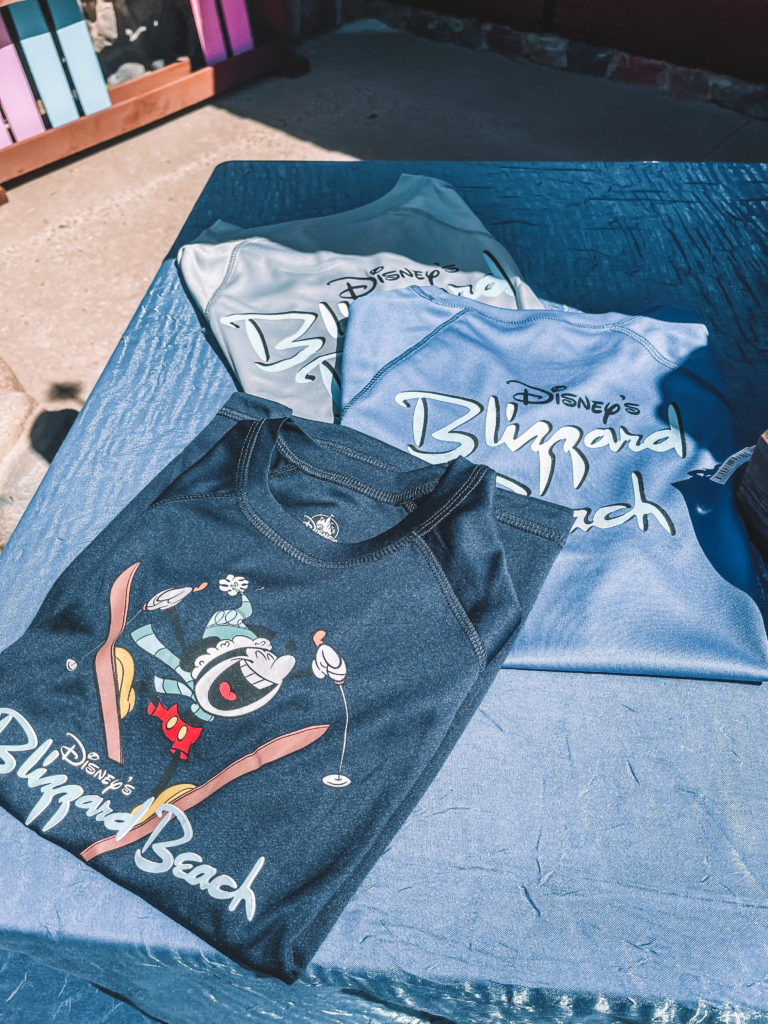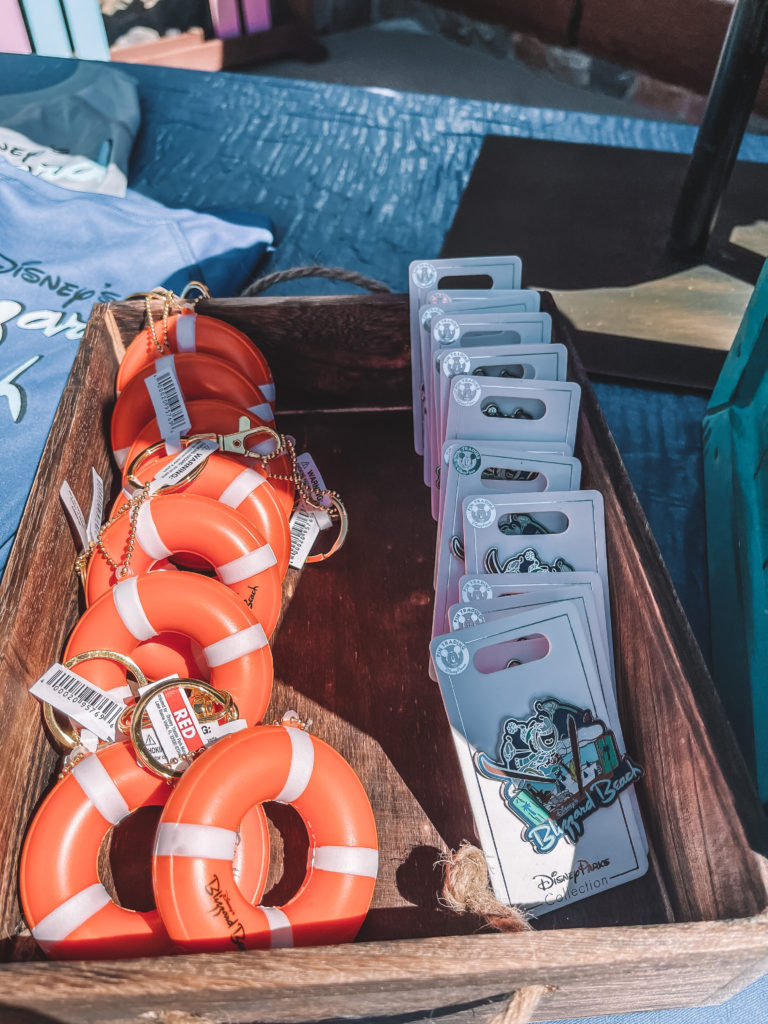 We were also thrilled to find a store selling one of our favorite brands of comfortable sandals.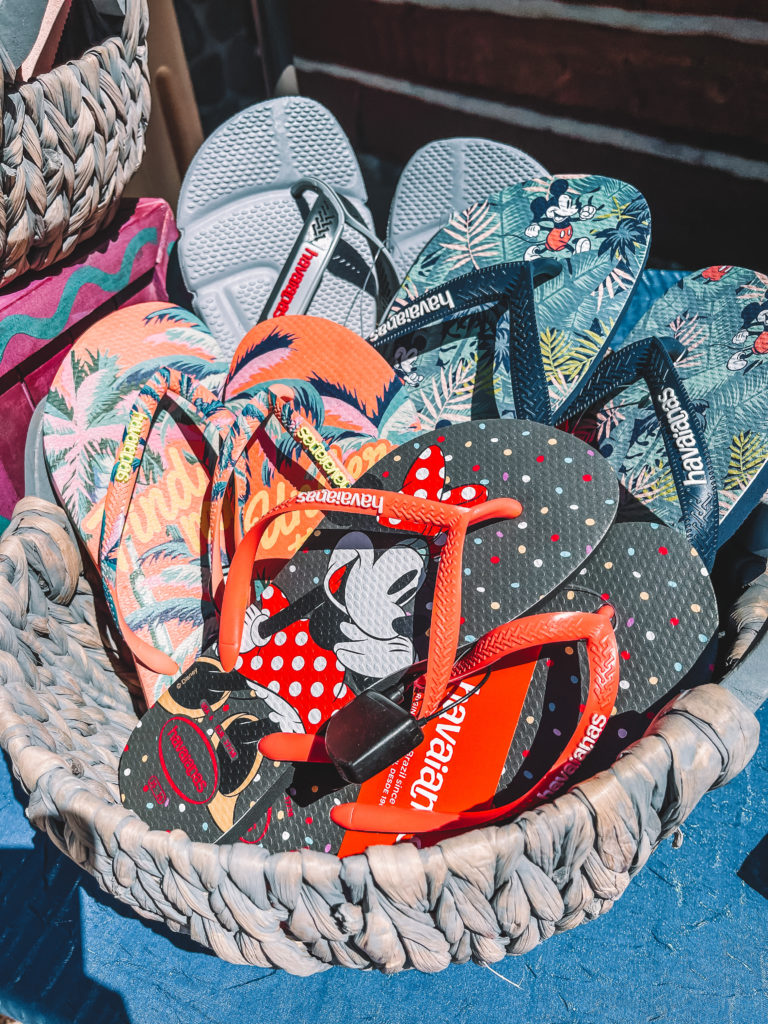 Sand Breakers offers a great variety of Havaianas in many different sizes.
Family Fun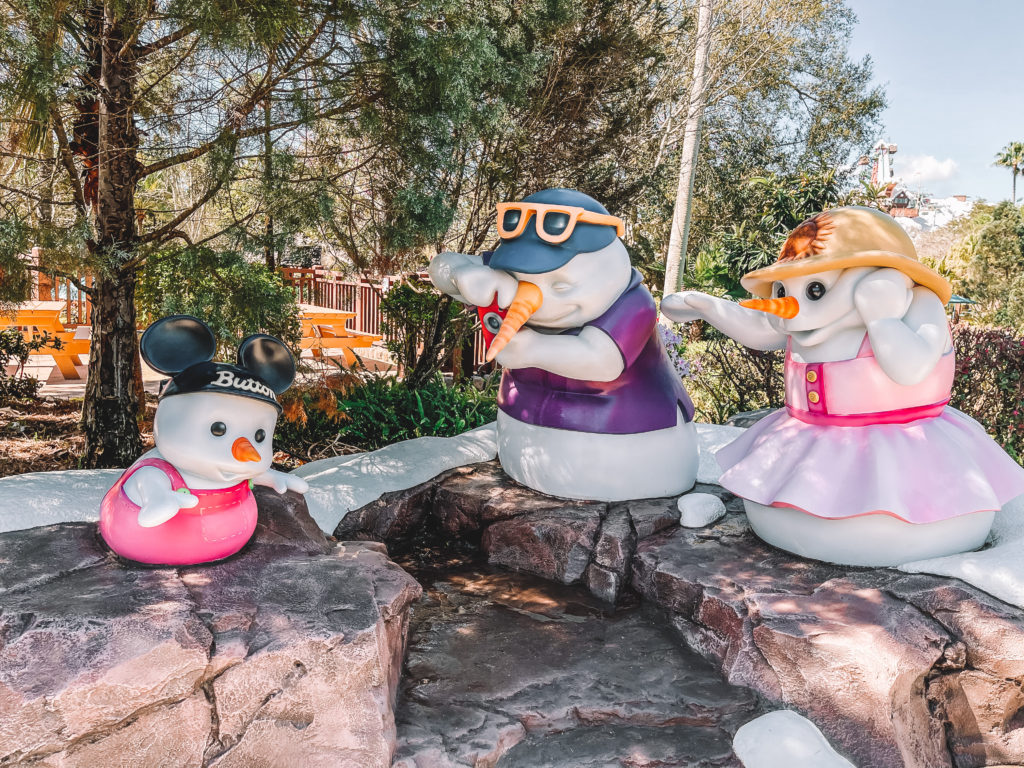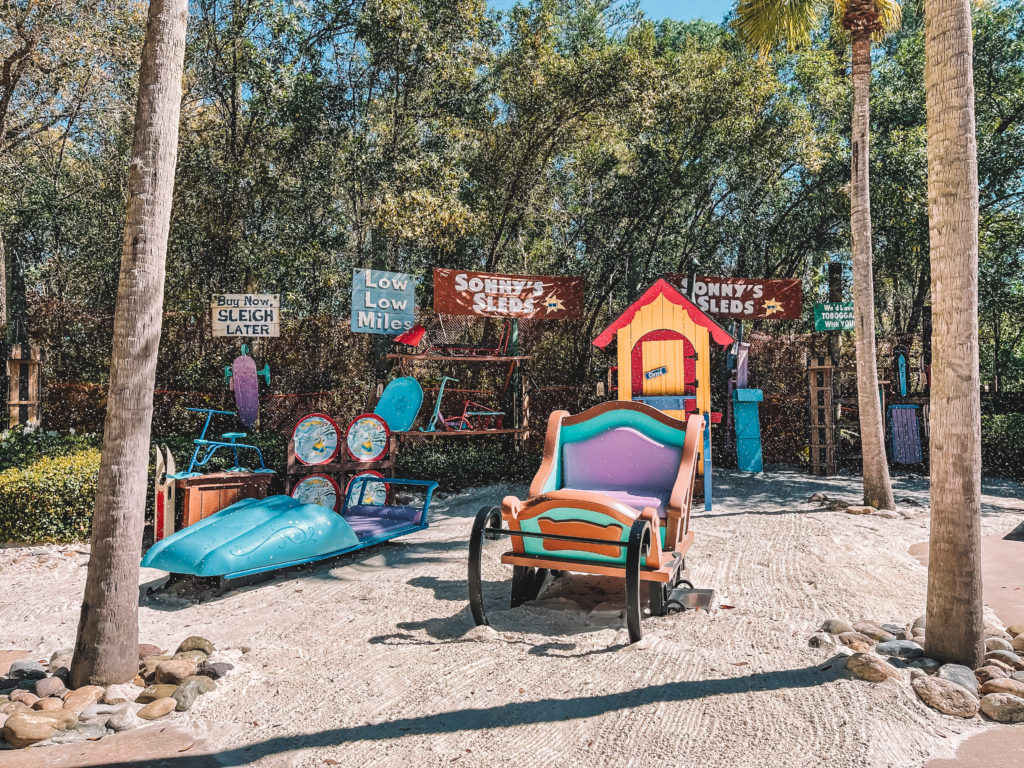 The theming here at Blizzard Beach is absolutely amazing and the water is always kept at a comfortable 80 degrees.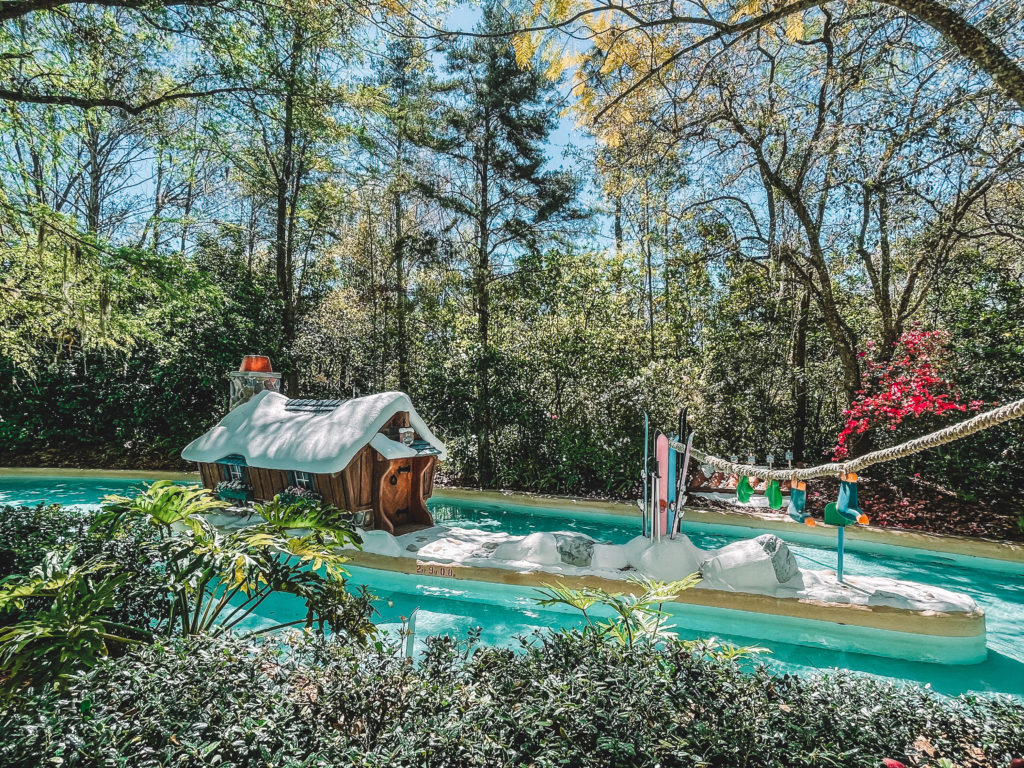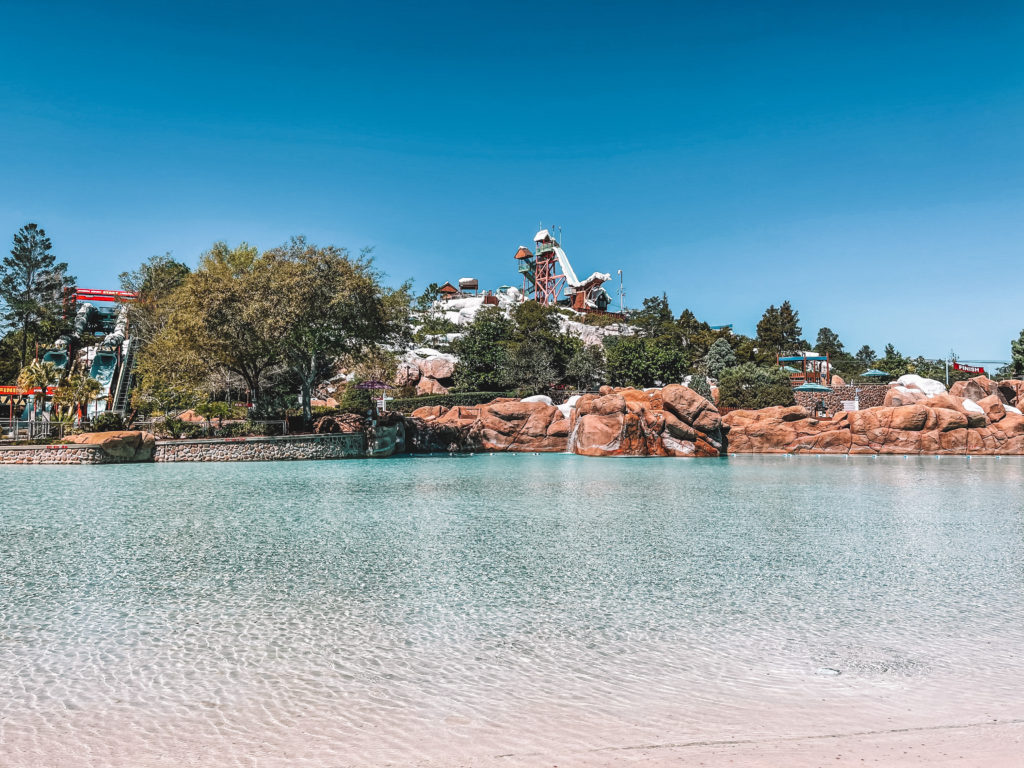 There are plenty of attractions for the whole family, including Tike's Peak, an area for kids under 48 inches.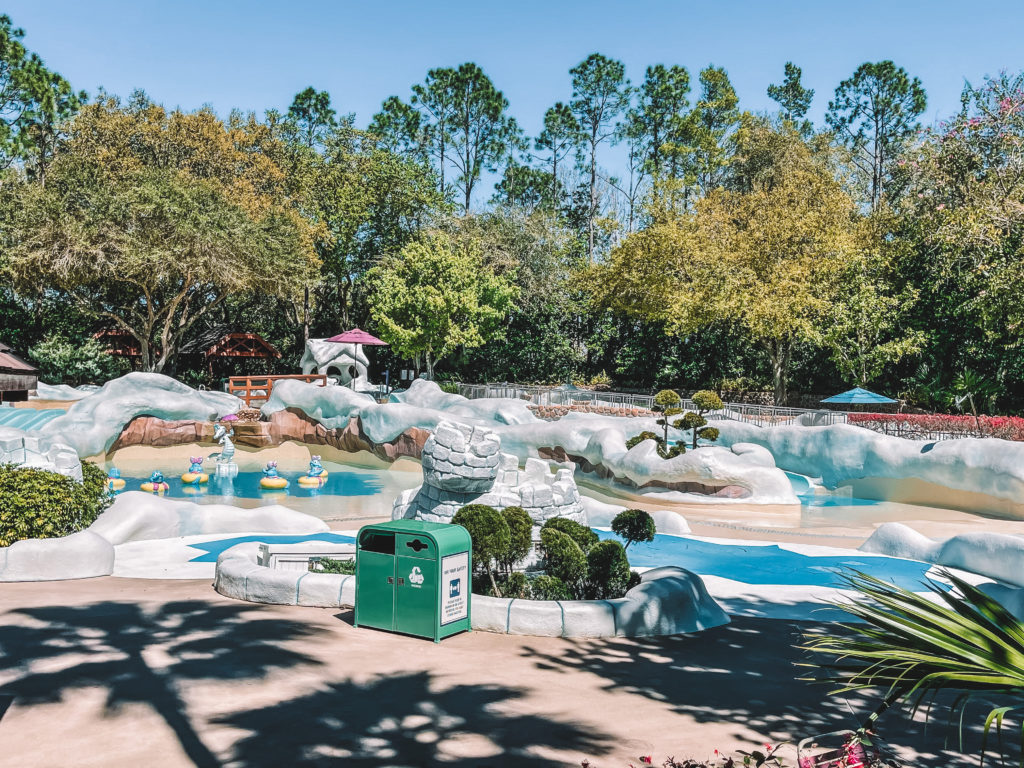 The Ski Patrol Training Camp is perfect for older kids and tweens.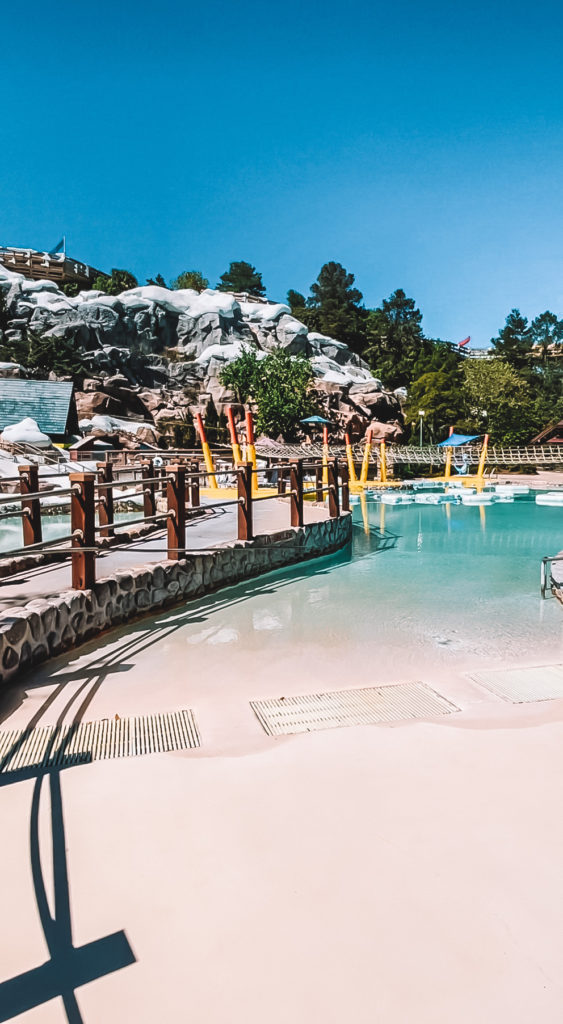 Additional attractions include, Summit Plummet (a 120 foot tall waterslide that allows guests to accelerate up to 65 mph), Cross Country Creek (one of the longest lazy rivers in the US), and Teamboat Springs (ranked as one of the longest family whitewater raft rides in the world.)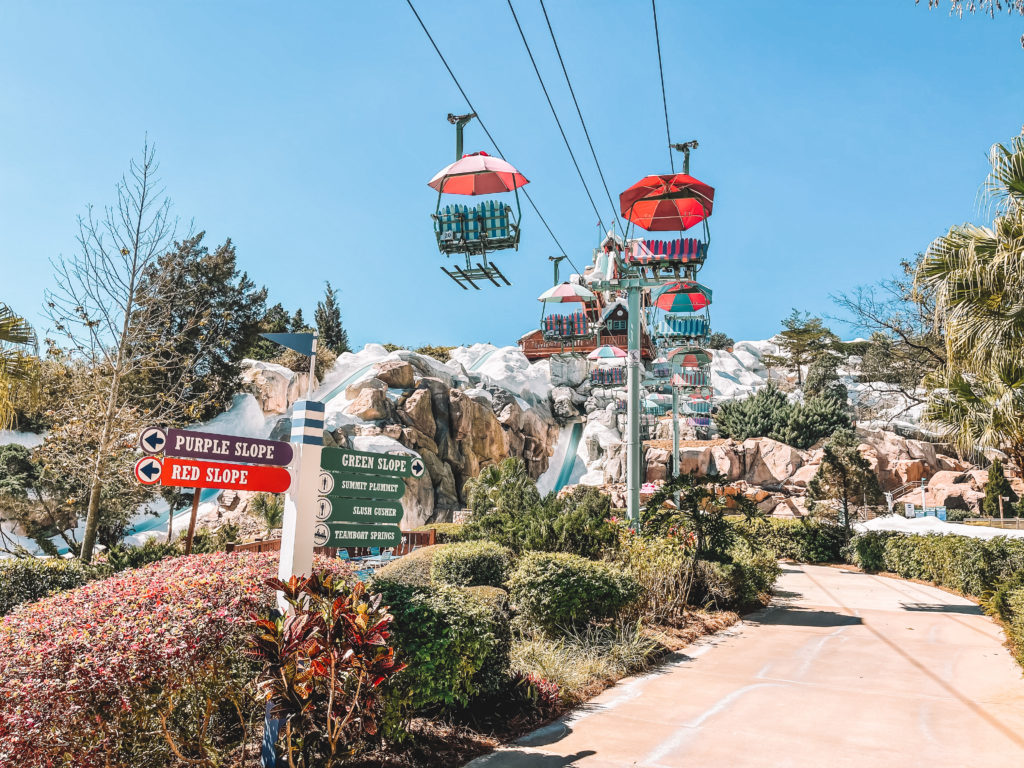 Life jackets and lockers are also available if needed.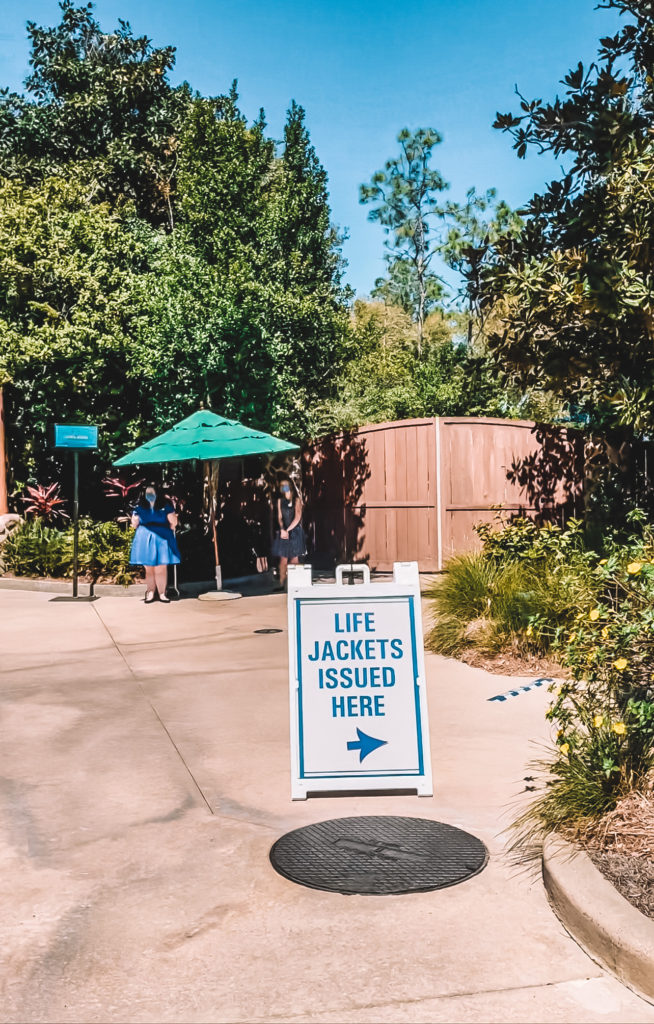 Overall Thoughts
I personally can't wait to return and enjoy the day at Blizzard Beach with my family. I had never visited before and after spending a few hours checking out all that this park has to offer, I know my little one will absolutely love it!
For more information and to purchase tickets visit www.waltdisneyworld.com.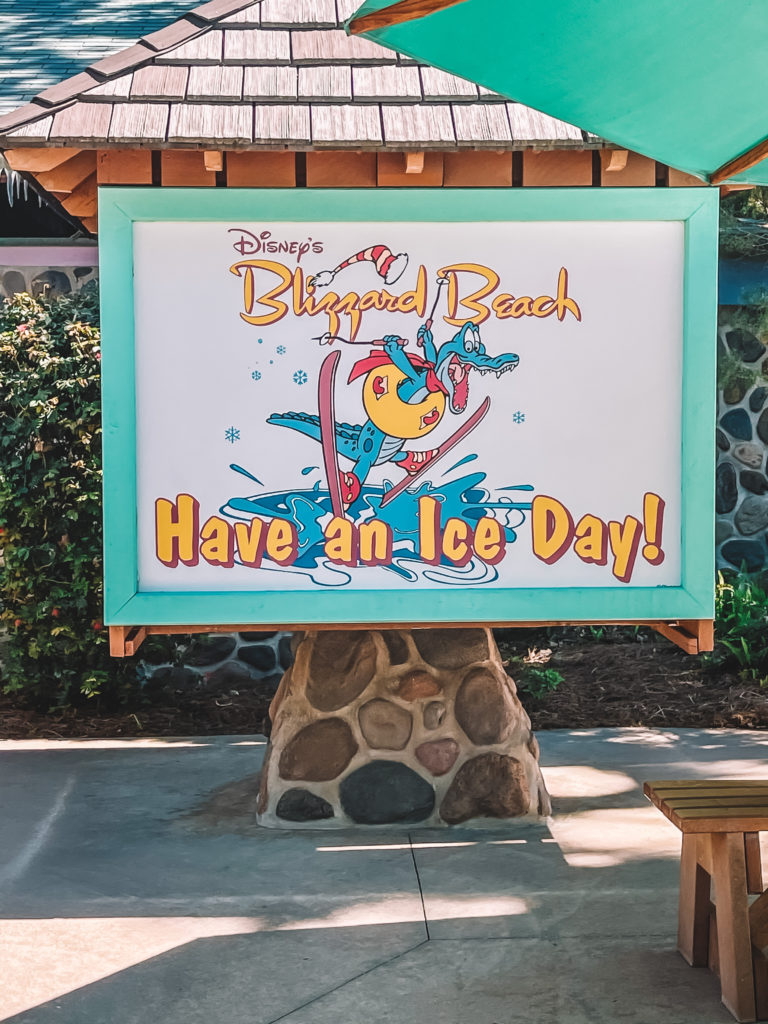 It was such a wonderful time exploring this water park. Thank you Walt Disney World for inviting us!