Winter Garden Moms was invited to check out some of the seasonal menu items and specialty items at Bonefish Grill in Winter Garden. We'd highly recommend Bonefish Grill for date nights and get togethers. Read on to see all the great things we tried!
Appetizers
We started with some appetizers including Beef & Ginger Potstickers pan-seared with green onion and soy sauce. These were savory, delicious, and perfect for sharing!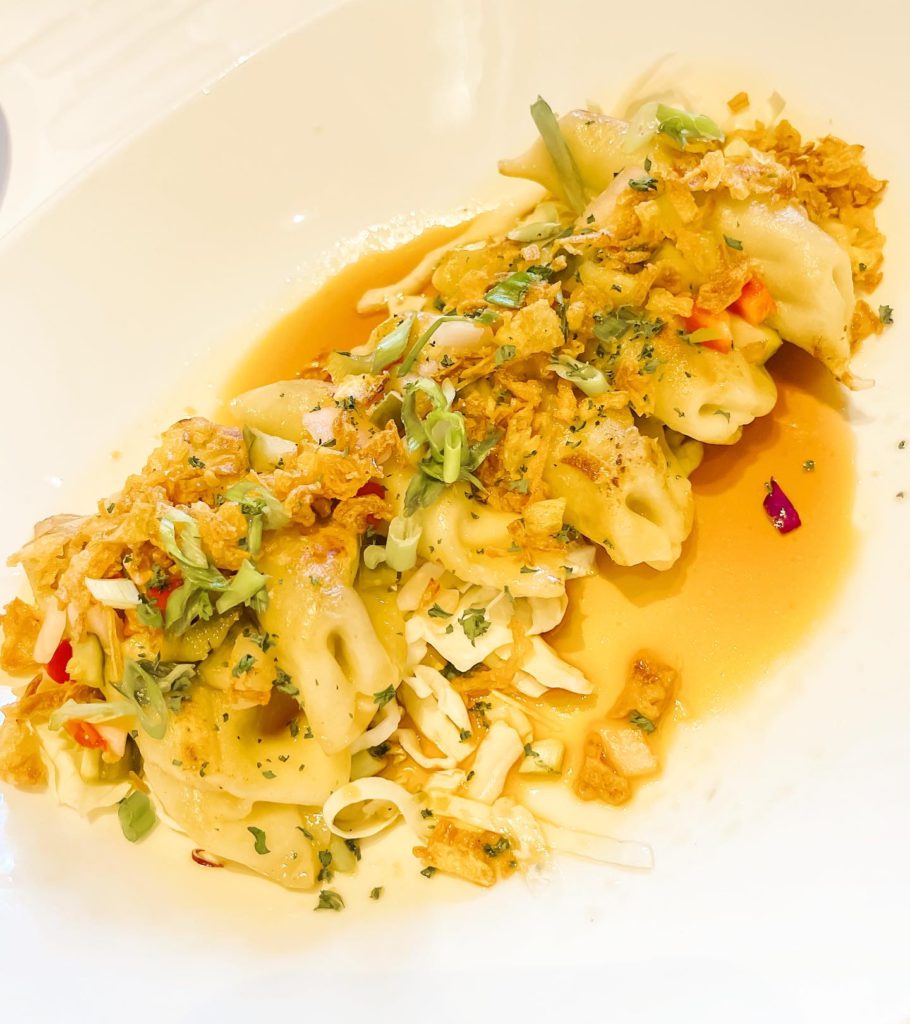 Bonefish is known for their Bang Bang Shrimp but we decided to change it up and ordered it with chicken instead. The crispy chicken chunks are tossed in their signature creamy, spicy sauce. We all raved about how amazing these were.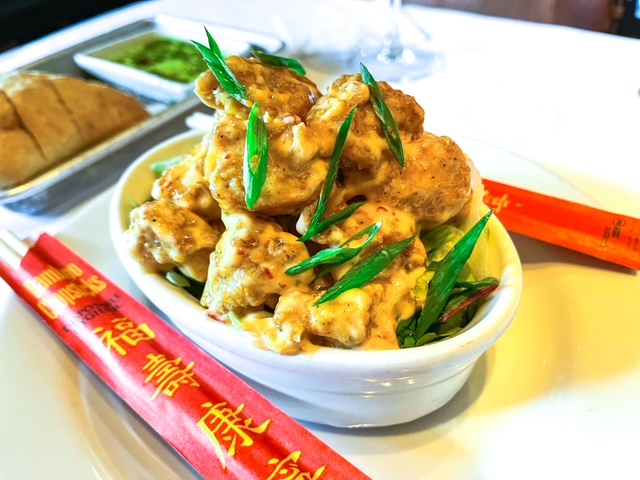 Entrees
After we finished our appetizers, it was time for our entrees. We were excited to try their new seasonal dishes, so we ordered wood-grilled swordfish topped with crispy onions and crumbled feta and served with pumpkin ravioli. It was wonderful and the creaminess of the pumpkin paired beautifully with the mild sweetness of the fish.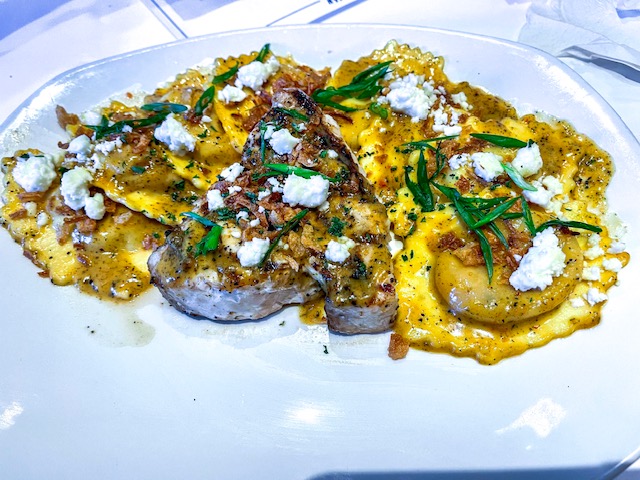 We also tried the Kung Pao Shrimp which is flash fried and tossed in a sweet chili soy glaze with Asian vegetables and macadamia nuts served over jasmine rice. If you are a shrimp lover, this is the dish for you!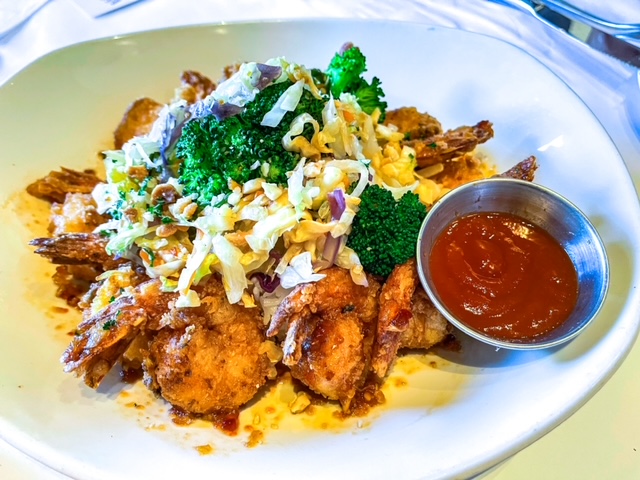 Drinks
We washed everything down with fall Fresh Apple Martinis. They are made with apples infused 3 days in vodka and finished with honey and cinnamon. We all agreed these were some of the tastiest cocktails we'd ever had!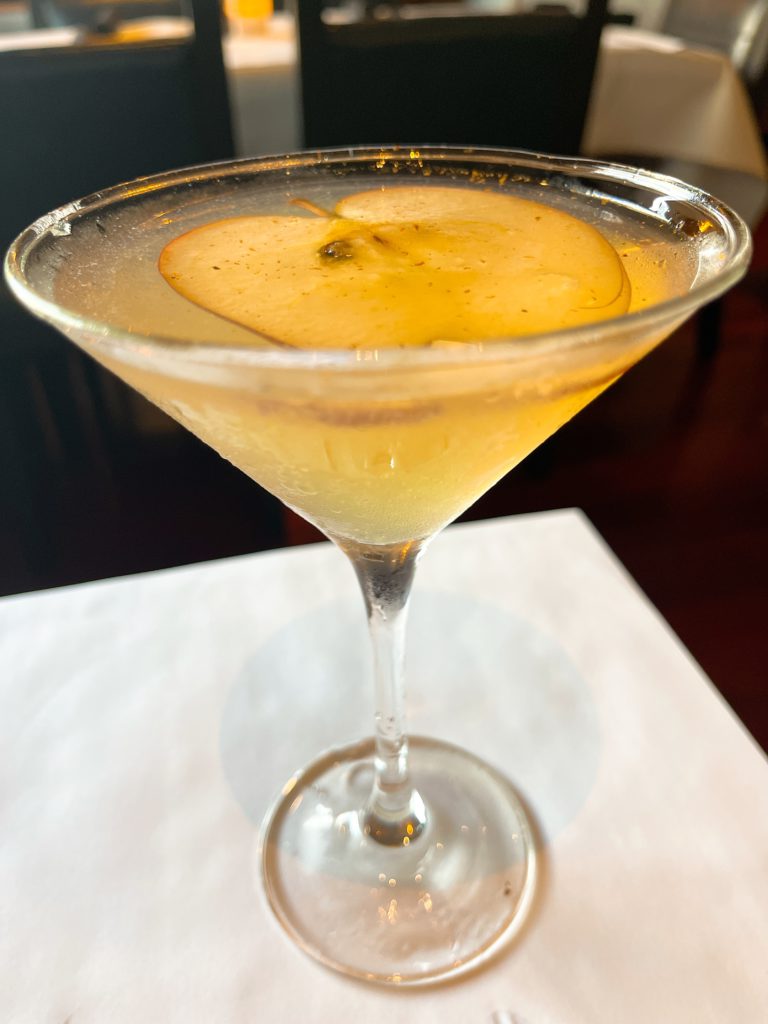 Dessert
To finish off our meal we indulged in the Pumpkin Spice Lava Cake with hints of cinnamon and nutmeg with a cream cheese molten center. It was served warm and topped with house-made whipped cream. So decadent!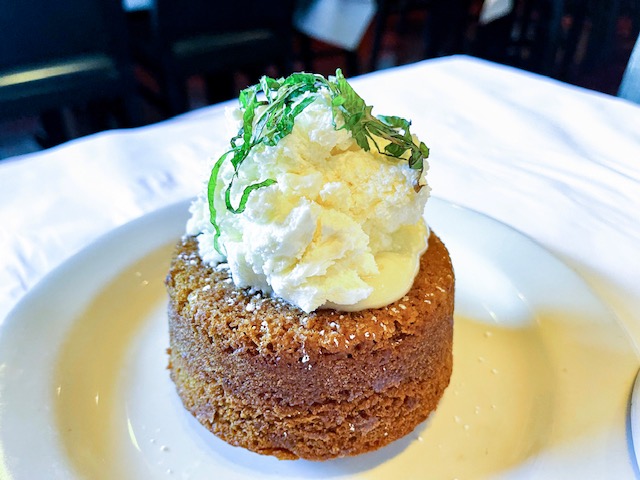 We had such a wonderful meal at Bonefish Grill! The service was fantastic and everything we ate was delicious. If you are looking for a truly outstanding dining experience, look no further than Bonefish Grill!