Winter Garden Mom's contributor Angie Freeman recently stayed in the heart of the Orlando action at Wyndham I- Drive. She shares what she loved most about her staycation vacation at this newly remodeled resort.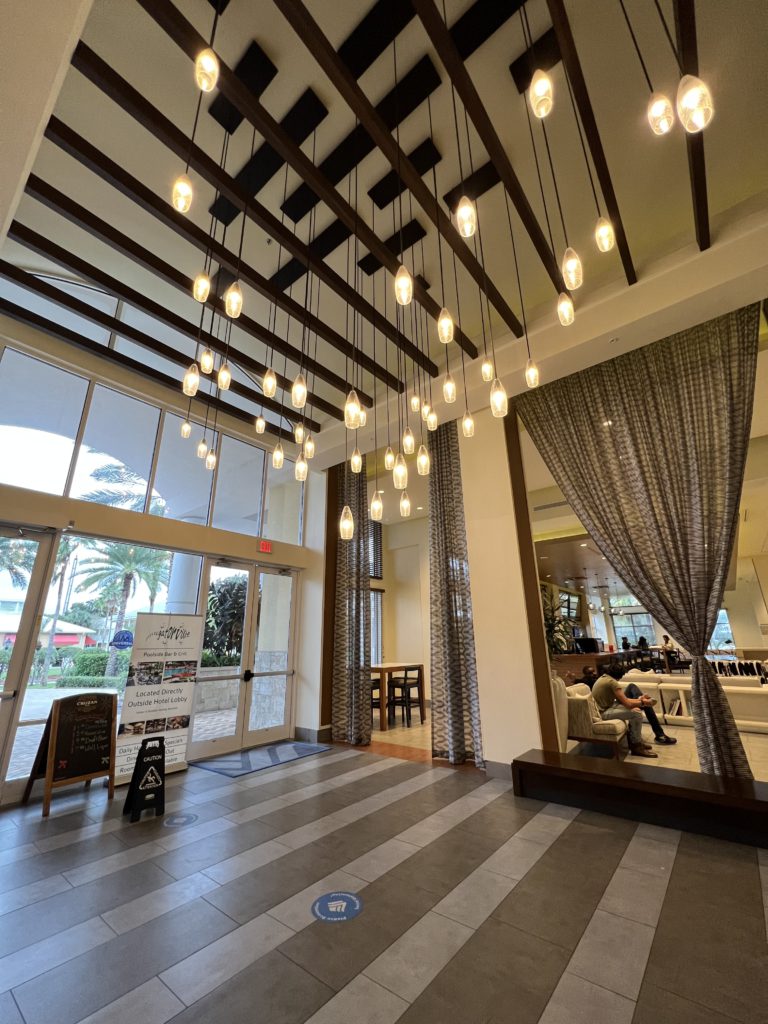 Location
Wyndham I- Drive is located right in the heart of all the fun Orlando has to offer. From our building we could see the The Wheel at Icon Park turning right above us and hear the shrieks of delight from people brave enough to ride the Orlando Starflyer.
The 8-minute drive to Universal was very convenient since that was where we spent the bulk of our trip. Wyndham I- Drive offers complimentary shuttle service to Universal Studios and Sea World. On the last day of our stay, we visited the Magic Kingdom, and the 20-minute drive to Disney was also quick and easy.
Beautiful Updates
The Wyndham I- Drive was built in 1996, however, the updated lobby and restaurant area make it seem as though the hotel opened recently.
The rooms were clean and comfortable and equipped with everything we needed for our stay. And because the resort is a conference center with 60,000 square feet of meeting space, the grounds and walkways are extensive. Everywhere we looked we saw wandering pathways, lush vegetation and little bridges crossing beautiful lagoons.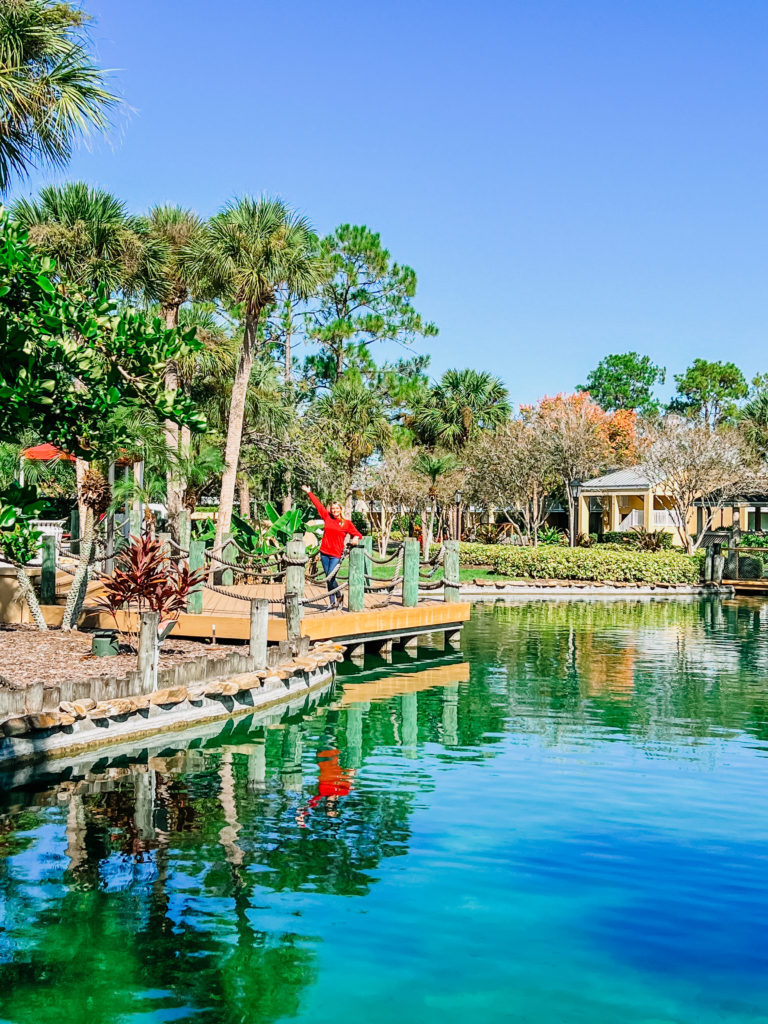 Impeccable Service
We were very impressed with the service we received from the staff at the Wyndham I- Drive during our stay. We appreciated the prompt attention of the staff when we requested extra pillows and once when we were locked out of our room.
Quiet Retreat
Once we were in our room, we could hear nothing from the outside world. I never heard a television or a door slam from down the hall. As we were on a little mother-daughter retreat for this stay, it was nice to be able to really rest and relax in peace and quiet.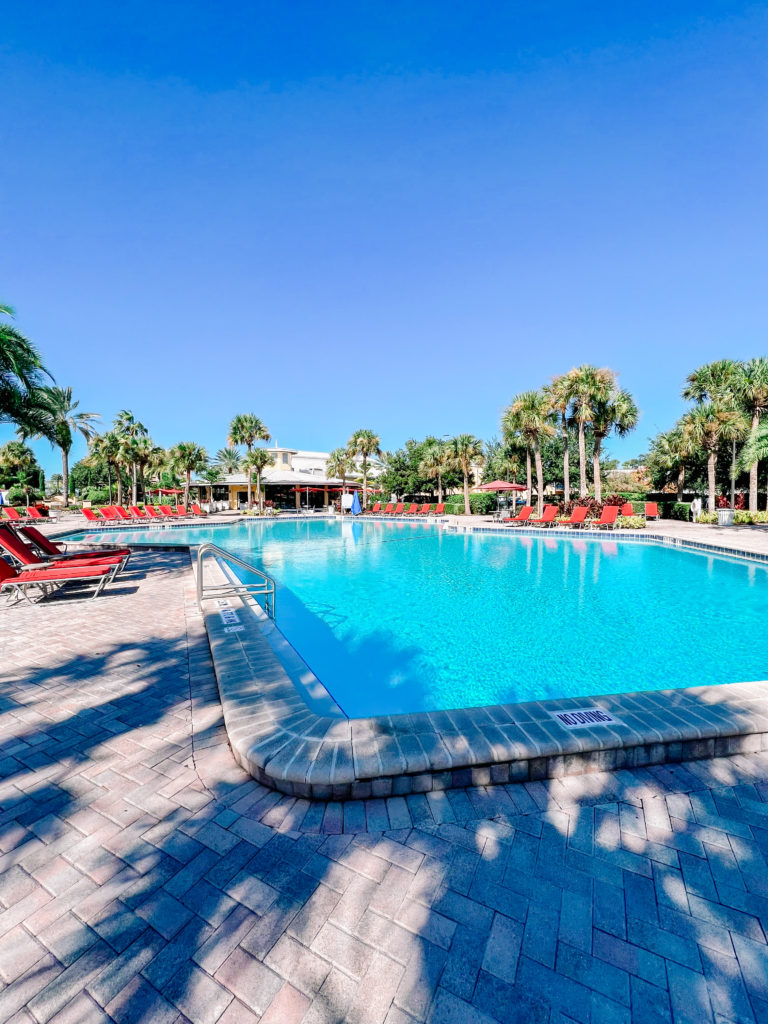 We thoroughly enjoyed our getaway at Wyndham I- Drive. We are only sad that it was a little too cold outside to enjoy the beautiful swimming pools next to the lagoons. But that will be something to look forward to next time we visit!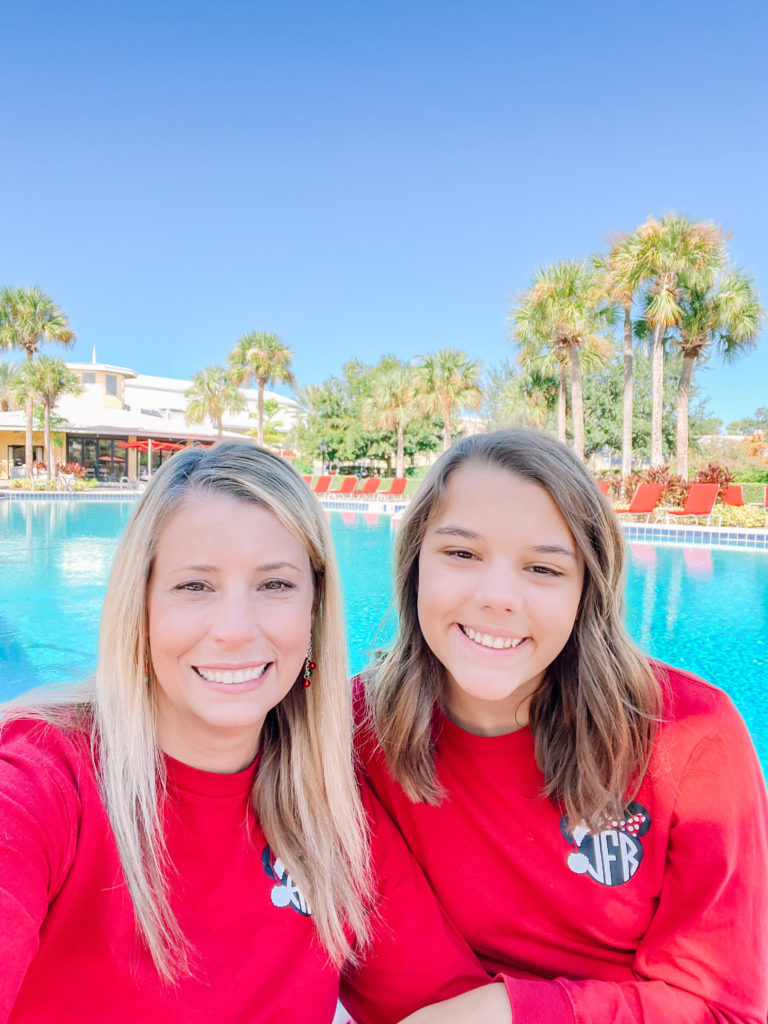 For more information or to book a stay visit http://www.wyndhamorlandoresort.com/