Ladies and gentlemen, the intermission is over! We are so thrilled to announce that Cirque Du Soleil has officially reopened at Disney Springs!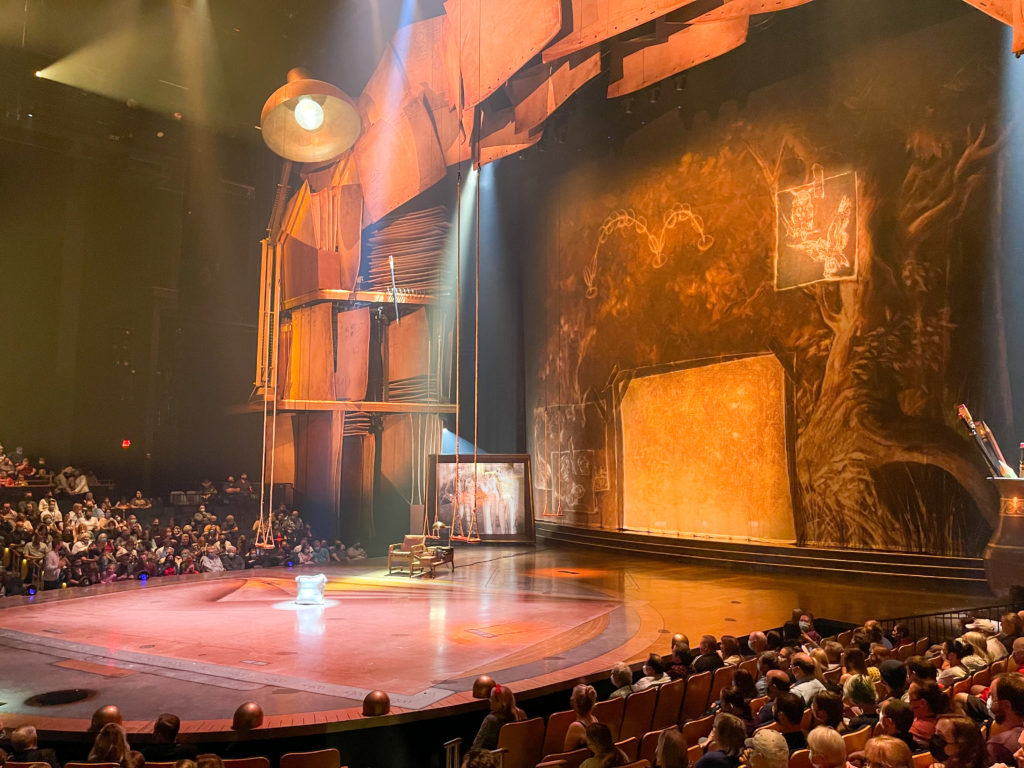 Their new show Drawn To Life has debuted and Winter Garden Moms had the privilege of being there for it's grand opening! This love letter to the art of Disney animation is the first-ever collaboration between Cirque du Soleil, Walt Disney Animation Studios and Walt Disney Imagineering.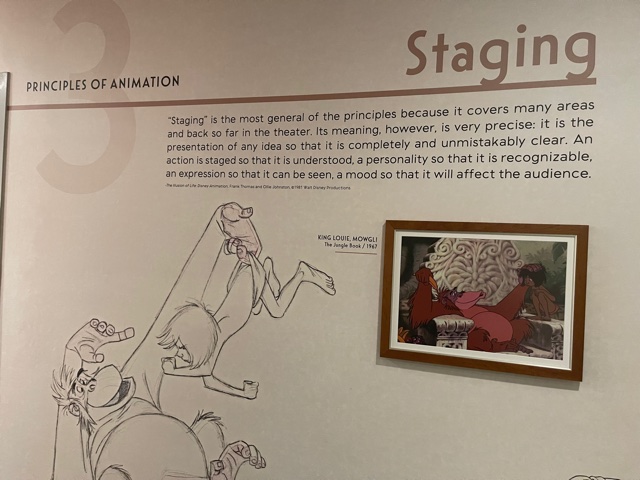 If you've ever seen or even heard about Cirque Du Soleil shows before, you know they are famous for their breathtaking acrobatics and performances. This show is no exception! We gasped in awe and excitement so many times throughout this show. While the stunts are sure to delight, we did not expect the beautiful and heartwarming story that came with it. We don't want to spoil too much of the show for you, but we will say that there wasn't a dry eye among us at the end.
The performers were simply amazing not only in the mastery of their skill, but in a way that draws in the crowd. You'll definitely feel attached to these characters and their stories. The use of classic Disney music made it even more special. This show is perfect for kids and adults alike and has themes that everyone will understand. It's funny and relatable messages about family and perseverance is a celebration of life and love where drawings come to life and adventures abound!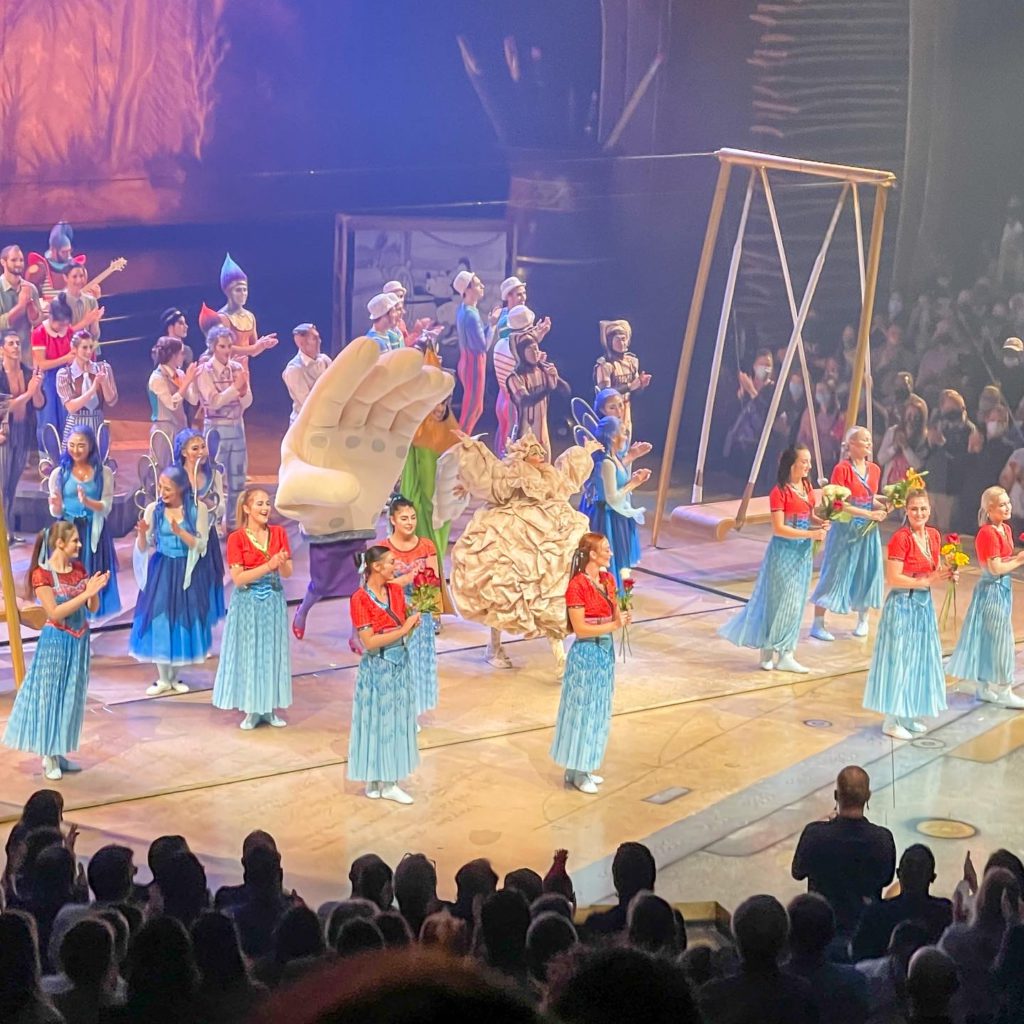 If you enjoy acrobatic performances, you will absolutely love this show! There were times when we grabbed each other's hand in suspense as we watched the gravity defying acts. We have truly never seen anything like it before.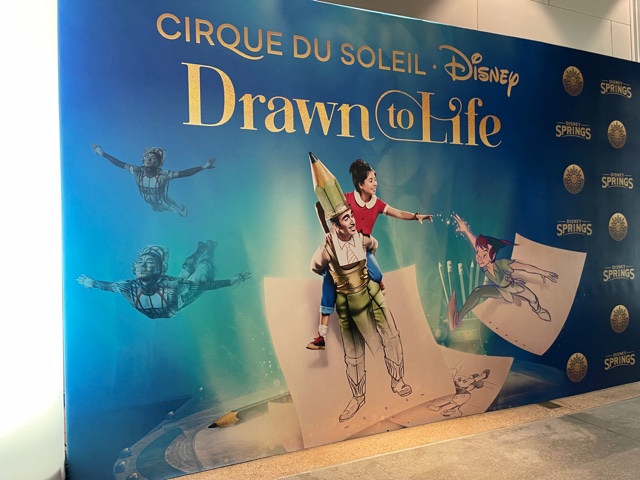 We highly recommend seeing Drawn To Life to experience the magic of Disney and Cirque Du Soleil. It would make an amazing holiday gift for the entire family that will be remembered for years to come! The show runs 5 nights a week on Tuesday-Saturday inside the beautiful theater in the iconic white tent on Disney Springs' West Side.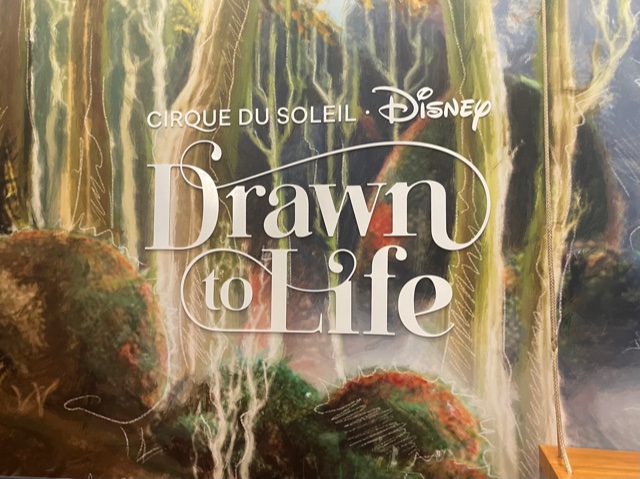 Advanced reservations are highly recommended and can be purchased through www.cirquedusoleil.com/drawn-to-life or by calling (877) 924-7783.