If you enjoy Greek cuisine, you need to check out The Great Greek Mediterranean Grill in the Hamlin area of Winter Garden. Located about 10 minutes from Disney World, they are serving fresh, quick meals without a fast-food feel.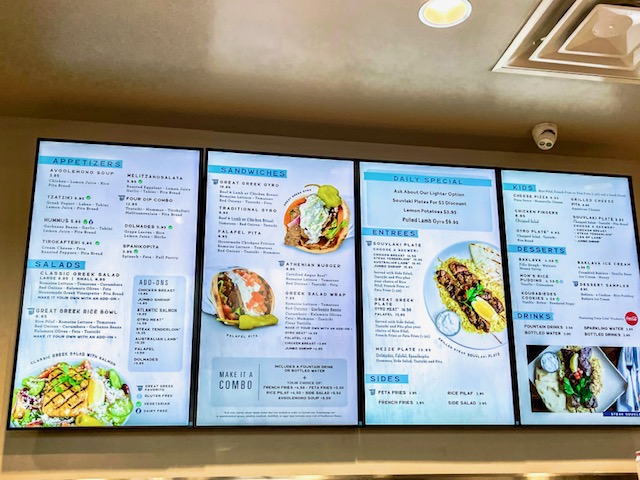 This is a counter service restaurant with a wide variety of delicious food and drinks. The inside seating area is open and bright, or you can choose to eat al fresco in their covered outdoor dining area.
We tried the Four Dip Combo served with pita bread, The Great Greek Gyro with beef and lamb, The Falafel Pita, Feta Fries, Kourabiedes Cookies, and Baklava. Everything we ate was delicious! You can truly taste the difference that good ingredients make.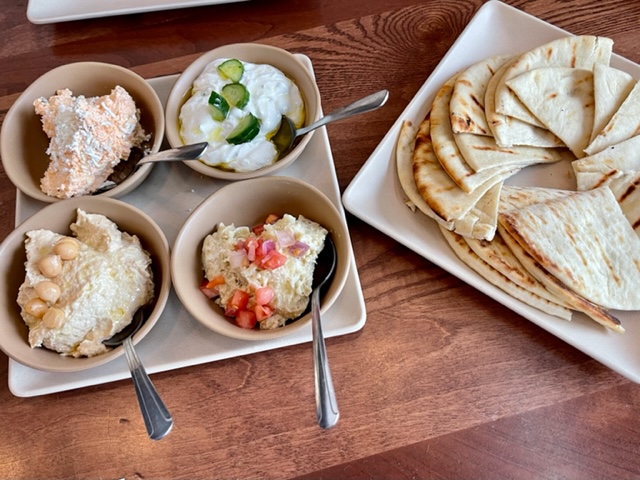 We especially loved the Feta Fries and Baklava but if you are anything like me, you'll want to ask for an extra side of tzatziki sauce. It's to die for!
Thank you so much to The Great Greek for inviting Winter Garden Moms to dine with you! We had a great time and the service was wonderful. If you are in the area, add this to your list of places to eat, or order online for pickup. It's located at 16045 New Independence Pkwy or visit thegreatgreekgrill.com.