If you haven't had a chance to check out the 2022 International Flower & Garden Festival at Epcot yet, don't worry. There is still plenty of time to enjoy the festivities. In fact, the festival runs all the way through July 4th this year. You will certainly need all that time to check out everything that the Flower & Garden Festival has to offer. From beautiful topiaries, to delicious food and drink offerings, fantastic new merch, and amazing concerts, you aren't going to want to miss a thing!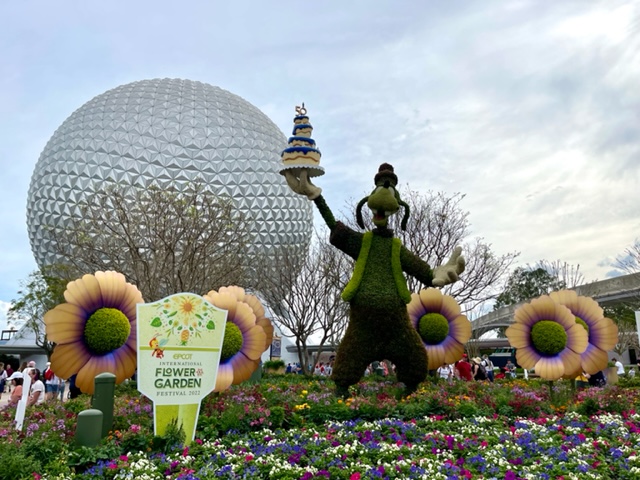 Walt Disney World invited Winter Garden Moms to check out the festival recently and we were so impressed. We got to chat with Disney chefs about the great food and drinks being offered at the booths this year.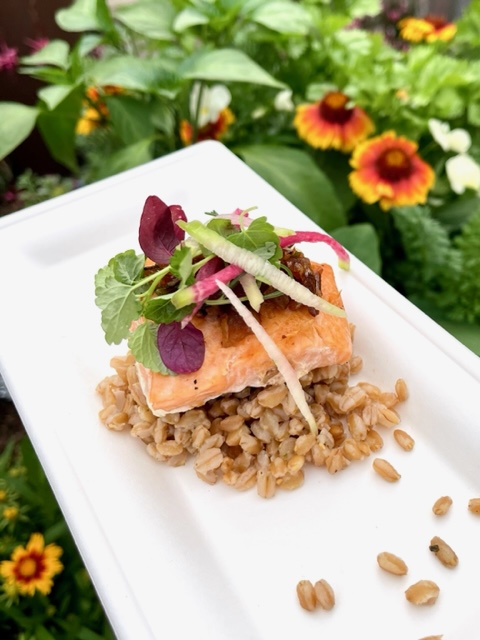 See the full menu listings for EPCOT International Flower & Garden Festival here. We especially loved the Arepa topped with Shrimp, Crushed Avocado Aji, and Tomato Sauce as well as the adorable Grapefruit Tart with Grapefruit Curd, Lychee Jam, Ginger Mousse, and Yuzu Cream that looks like a sunflower.
We recommend picking up a free Festival Passport that contains all the food and drinks. This booklet shows where to find all the items to help you make the most of your time and your appetite. And while you are grabbing a passport, you can also purchase Spike's Pollen-Nation Exploration scavenger hunt map for $9.99 plus tax to keep your little ones busy while you sip and snack. When they complete the map, they can redeem it for a limited-edition plate.
There has been some great new merchandise released for the festival this year.
We are obsessed with the Orange Bird spirit jersey, bucket hat and the cutest gardening boots we've ever seen, complete with a hidden Mickey flower! We also love the Bee Kind tote featuring Spike the Bee and the Grow Happiness gardening tools.
Don't forget to keep an eye out for some of your favorite characters while at the park. They might even be dressed in their springtime best! Traditional character greetings are officially returning to Walt Disney World on April 18th. We are so excited to hug Mickey again!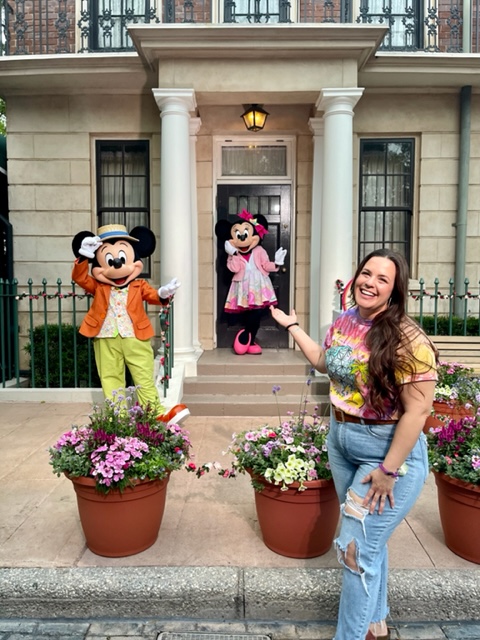 If you are staying into the evening, you must head over to the Garden Rocks Concert Series. Here you can catch performances happening every night of the week at the America Gardens Theater located in the America Pavilion. We were lucky enough to see international star Melina León! For the full concert series lineup, click here.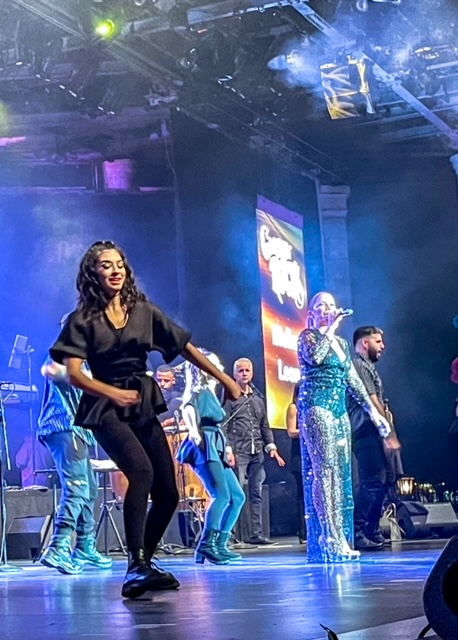 Winter Garden Moms had such an amazing time sampling, seeing, and discovering everything that Epcot's International Flower & Garden Festival 2022 has to offer! We want to thank Disney Parks for inviting us. We will without a doubt be back many times between now and July 4th. Let us know what you are most excited to try from the festival this year!