There's a new attraction in town, great for the whole family! The Lonely Dog Immersive Experience opens at the end of April, and invites visitors to experience the story of Lonely Dog, Rolph, and the whole cast of characters in this delightful storytelling experience.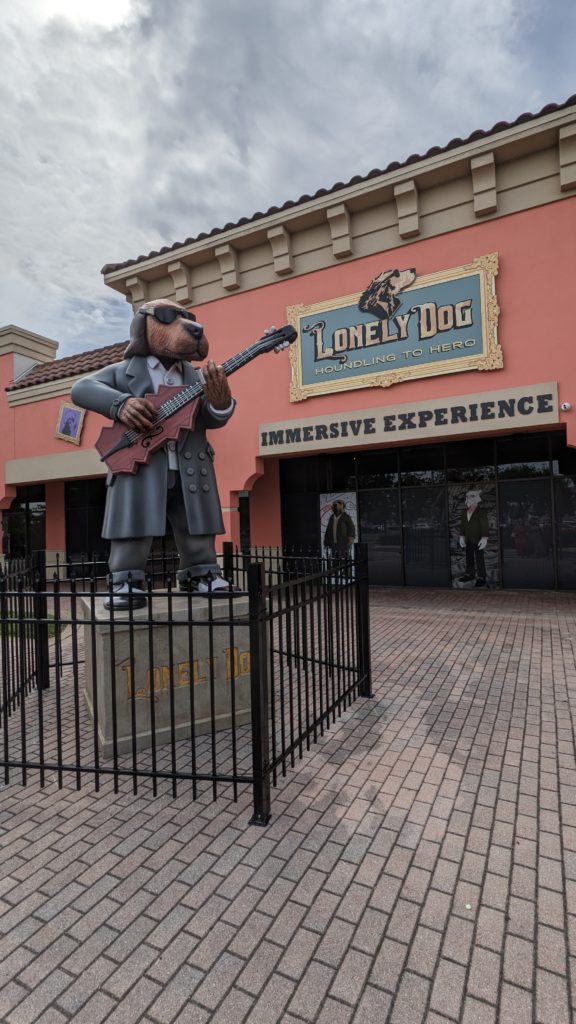 Upon entering, you'll step into a 360-degree projected visual show, featuring art, animation, and music. There are 35 projectors to make your experience truly immersive, accompanied by music written specifically for the show. The story itself features anthropomorphised dogs and cats, each with unique character traits and personalities that make the storyline relatable to the audience. I won't spoil the storyline for you – but I found it endearing and heartwarming.
Once the immersive experience is complete, you'll step through the "hall of frames" into the art gallery. The art gallery features giclées of original pieces by Ivan Clarke, the New Zealand artist behind the Lonely Dog universe.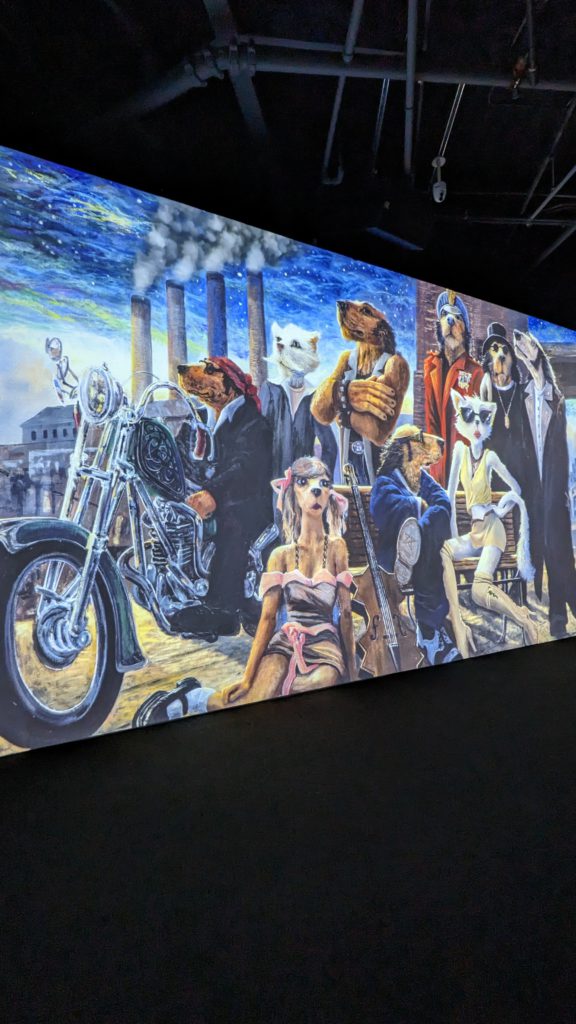 After perusing the gallery, you'll move on to the art studio! In the art studio, artists young and young at heart can create their own artwork and it will be projected on the wall. My kids will love seeing their art on the big screen!
When you're done creating your masterpiece, you'll move on to the selfie salon. This salon features sets based on scenes from the immersive experience. Adjacent to the selfie salon is the VR lounge, and a glowing, ethereal ball pit with 50,000 balls!
There is also an event space where on Fridays, Saturdays, and Sundays, guests can hear live blues music, and purchase beer, wine, and snacks! It's the perfect way to finish off your visit to the Lonely Dog Immersive Experience! In the gift shop just inside the lobby doors, you'll find Lonely Dog memorabilia for purchase like clothing, puzzles, and artwork, and some sensory toys for the kiddos.
The full experience is wheelchair & stroller accessible, so everyone can join in! Since it is entirely indoors, it's a great rainy day activity too. The experience opens April 29! Timed tickets are available here, or you can purchase on site. It's located at 4950 International Drive in Orlando, and is open Monday-Saturday 11am-9pm, Sunday 11am-7pm.