Orlando is one of America's number one travel destinations, and because of that, there seem to be hotels on every corner. The fact that there are so many options makes it important to consider what your family actually needs before booking. Hotels aren't always the best answer.
Not only keeping budget in mind, but location, accommodations, amenities, and most importantly space. While some staycations might be for only a day or two, larger families coming in for multiple days will discover that a full-size kitchen, washer and dryer, and large living area are going to be important for a comfortable stay. I love time with my family, but after a long day together having my own space again is important for me. I like to recharge so I am my best self before we start the next adventure.
Recently Winter Garden Moms was invited to stay at Nebula's Secret Stairwell in Kissimmee and we couldn't wait to share how adorable this location is. The property is close enough to all of the popular tourist destinations in town but with the comfort and convenience of your own space. It is a 3 bedroom/ 2.5 bathroom townhome that is spectacularly maintained. It feels like a magical getaway with special magical touches and murals across rooms.
I fell in love with a few of the framed pieces they had and the stairway to the second floor is something else. It's something you have to see for yourself. Get ready to spot all of the Instagramable moments throughout the house and make memories that you can look back on for years. My boys are still asking when we can go back to the "Encanto" house.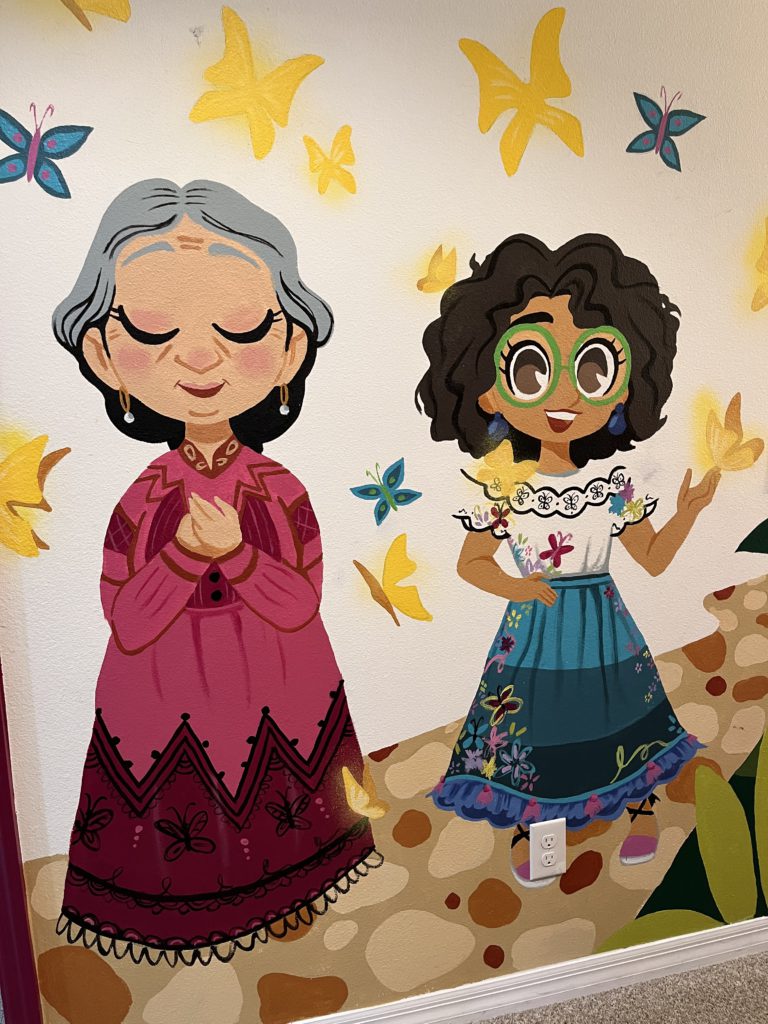 Nebula's Secret Stairwell comfortably sleeps 6 and feels like a home away from home. There is a full-sized kitchen, stocked with dishes, pots and pans so you can cook any meals your family loves, whether you have picky eaters or use it as a great way to budget before heading to the parks.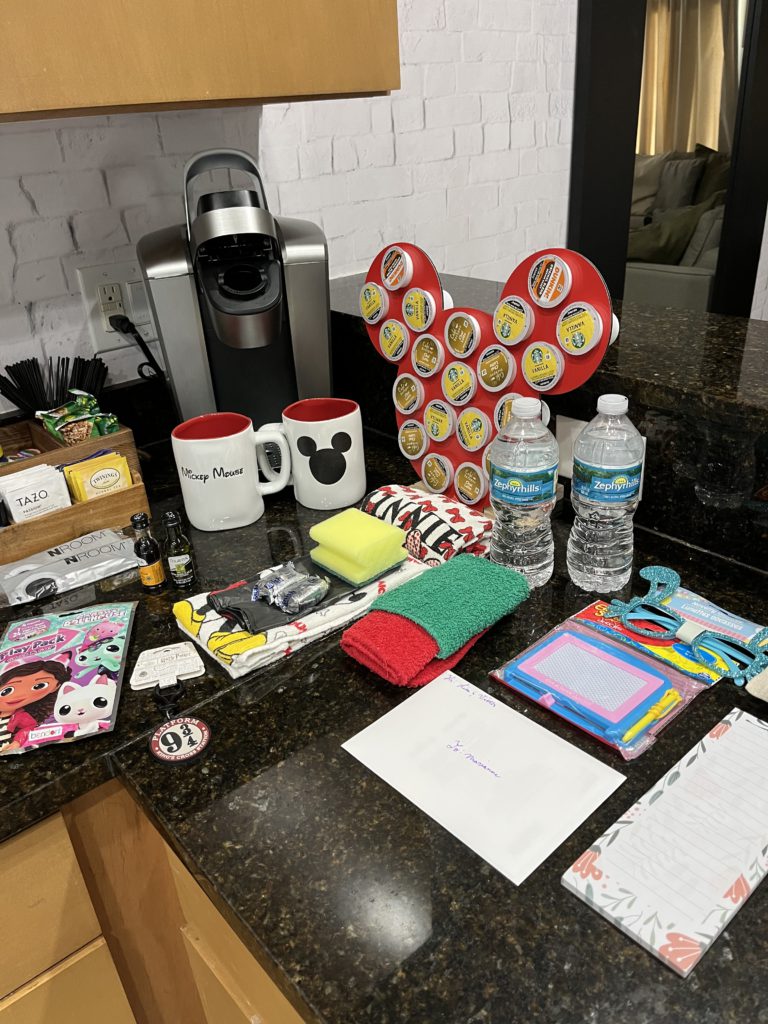 Pack less on your getaway and utilize the washer and dryer available there. This is a perfect way to save room for souvenirs or pay less for baggage fees. I was also pleasantly surprised with the large stroller available for use. It is an amazing idea and one less thing guests have to worry about.
It is small touches like that throughout the house that make an impact, especially after hectic travel days. When considering the cost difference between hotels vs. home rentals make sure to include the cost-effectiveness of everyone staying together and using the home in a way you can't with other travel options.
After a busy day in town, you can relax in the private hot tub on the back porch. Another option is to head to the clubhouse where there are multiple swimming pools to enjoy.
While we were planning on heading out for dinner, we were so comfortable with the house that we decided to stay in and had a movie night after the hot tub. Everyone in the family loved gathering on the couches and relaxing.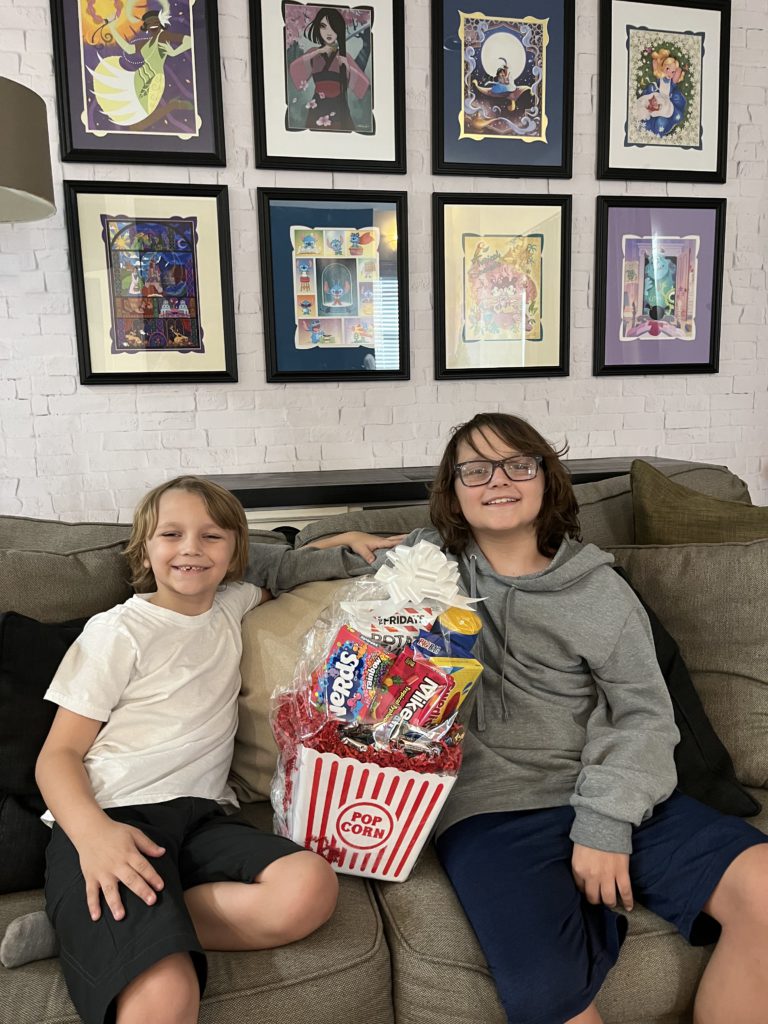 Even though we live close to the parks, this is an awesome option for family coming into town or just a way to surprise your kiddos. I know we will go back sooner than later. Make sure to share this property with anyone you know coming to the area and be the hero of their vacation.