There are two different themed style resorts located at The Walt Disney World Resort dedicated to the beauty of New Orleans. You really can't go wrong with either option!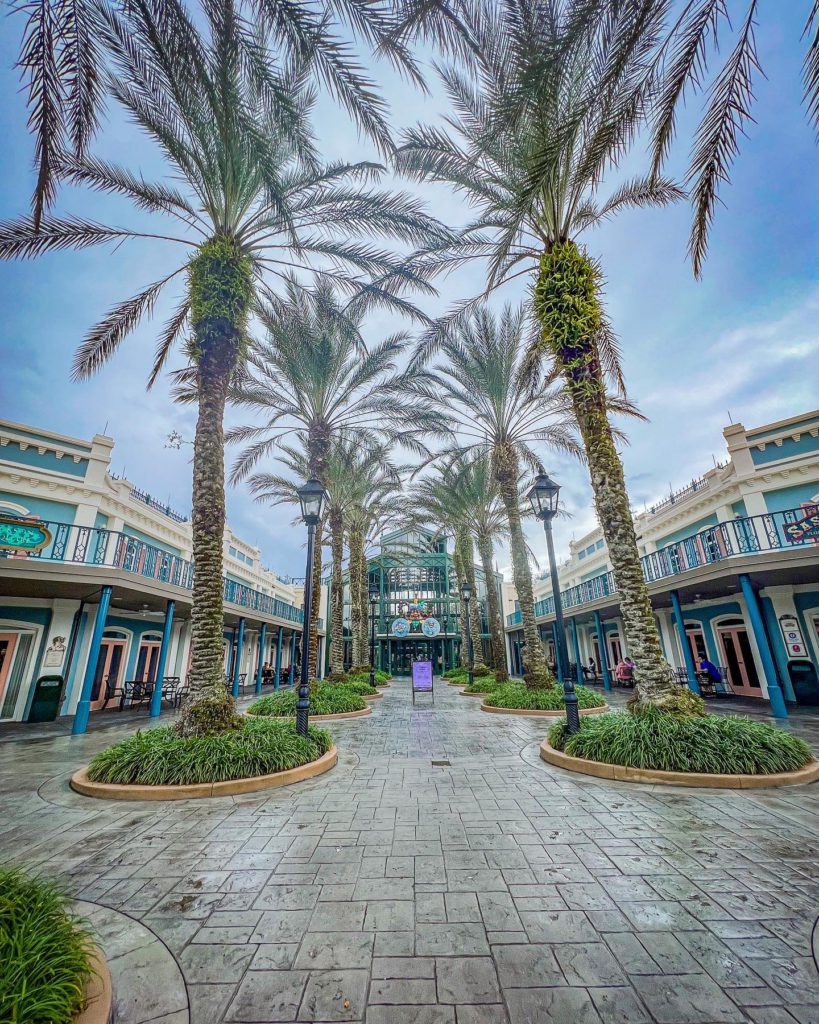 Port Orleans French Quarter
The first resort on our list is Port Orleans French Quarter. You will feel immersed in the romance and elegance of New Orleans's historic French Quarter when you visit the Port Orleans French Quarter. As you walk through the cobblestone streets, you will find beautiful magnolias and hear the sounds of Jazz.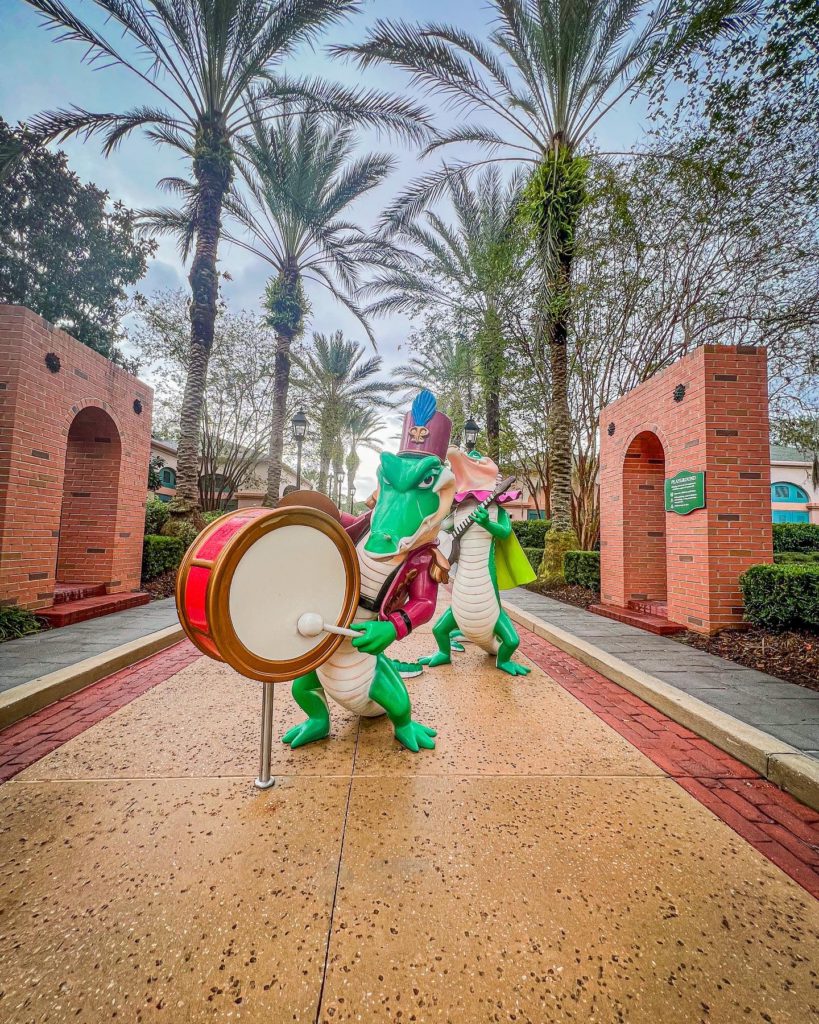 The majestic river named Sassagoula leads all the way to its sister resort, Port Orleans Riverside. You can also ride the boat transportation to Disney Springs. Fishing excursions are available for those that love to fish! Fishing excursions are 2-hour guided excursions available along the Sassagoula River. Fishing equipment is provided and 24-hour advanced reservations are strongly recommended.
With seven builings and 1008 rooms, French Quarter happens to be the smallest of the Walt Disney World moderate resorts which makes it feel very quaint. This means that you that will not have to walk as far to whatever destination you are headed to throughout the resort.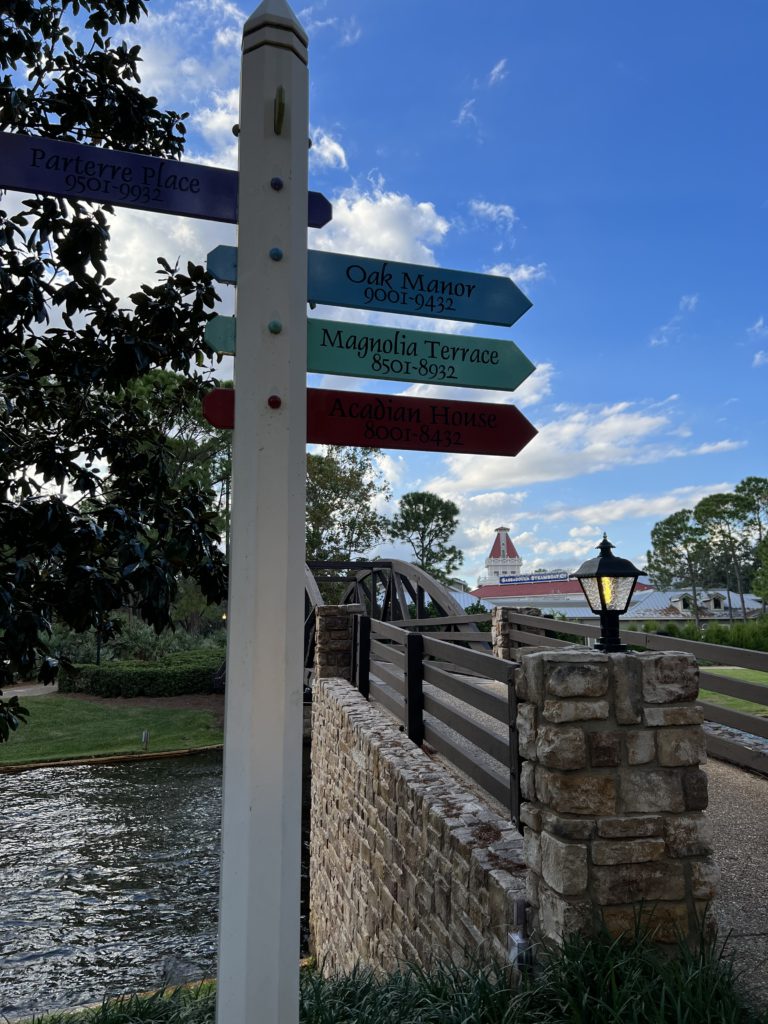 The warm and welcoming rooms are comfortable and stick to the overall theming very well! Each room has a flat screen tv with access to HDMI ports as well as audio /video inputs which is so convenient if you bring along video game systems for the kids! Rooms here also have a small mini-fridge, wall safe, coffee maker, iron and ironing board, and hair dryer. Some rooms do have the option of a king size bed, and some are handicapped accessible with a wheelchair-accessible shower in place of a tub.
The food options at French Quarter just add to the list of things that make this resort a family favorite for us! The Sassagoula Floatworks and Food Factory food court is in my opinion one of the best on Disney Property. There is a wide variety of food options including pizza, burgers, sandwiches, wraps, and a variety of hot dishes including jambalaya, chicken and ribs.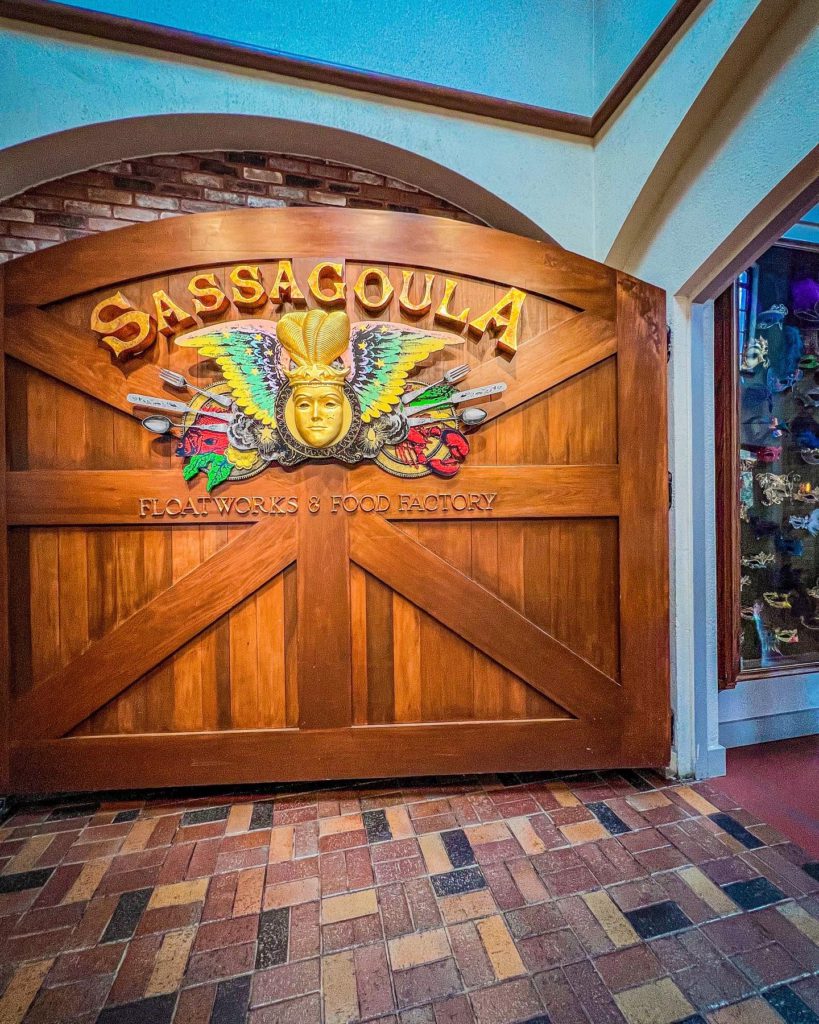 Bakery items are made fresh on site daily, and don't get me started on their beignets! Beignets are fried dough covered in powdered sugar. In my opinion no one does them like Disney! Every time we have ordered them, they come out hot, fresh, and oh so tasty! The bakery also makes fresh-ground espresso, cappuccino and lattes. There is also a 'grab-n-go' area containing pre-made sandwiches, snacks, drinks and desserts.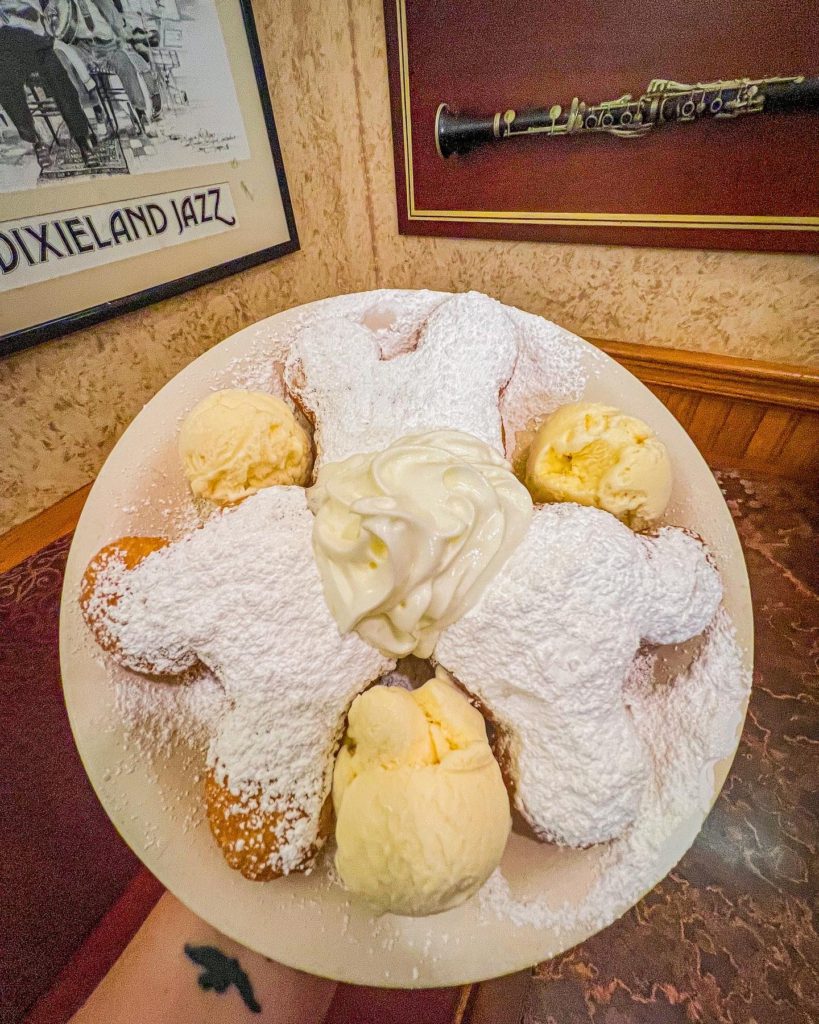 There are so many fun things to do around this resort. Resort days (a day off from going to a park) actually happen to be my favorite! The French Quarter has an awesome pool with a sea serpent slide. There is also an awesome "kiddie pool" (great for kiddos 48 inches and under) called Aquatic Play Area! This area is actually quite large and a great spot for the little ones to get out some energy and cool off! There is also a large hot tub and great pool lounge! Towels are complimentary at the main pool and swim noodles as well as tubes can also be rented. You can also do Horse Drawn Carriage Rides (25 minutes long) nightly from 6-9:30 pm!
Transportation includes the water launch service to Disney Springs and Disney buses which travel to each theme park approximately every 20 minutes.
Last but not least, is the Scat Cat's Club Lounge. This lounge is at the top of my Walt Disney World to do list! This New Orleans Style themed lounge offers a full service bar, some excellent jazz music and a variety of tasty treats and bar food! Performances for Jazz music start at 7:30 pm on Fridays through Sundays. This lounge is home to Baton Rouge Beignets which are two-Beignets done up with your choice of Baileys Irish Cream, Kahlúa Liqueur or RumChata Liqueur. Yum!
Port Orleans Riverside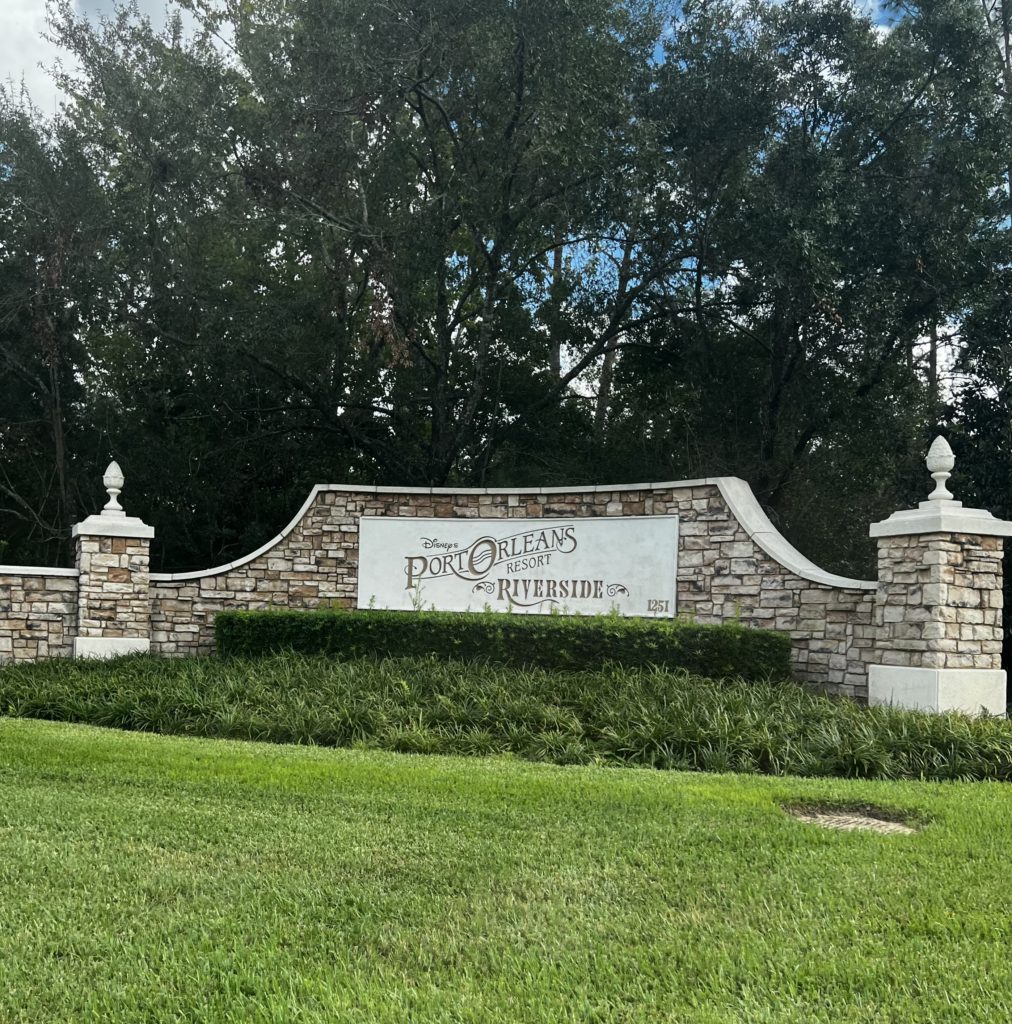 Next up on our resort tour is Port Orleans Riverside! With stately Magnolia Bend mansions, theming for this resort takes place in the romantic parts of rural Louisiana along the Mississippi River.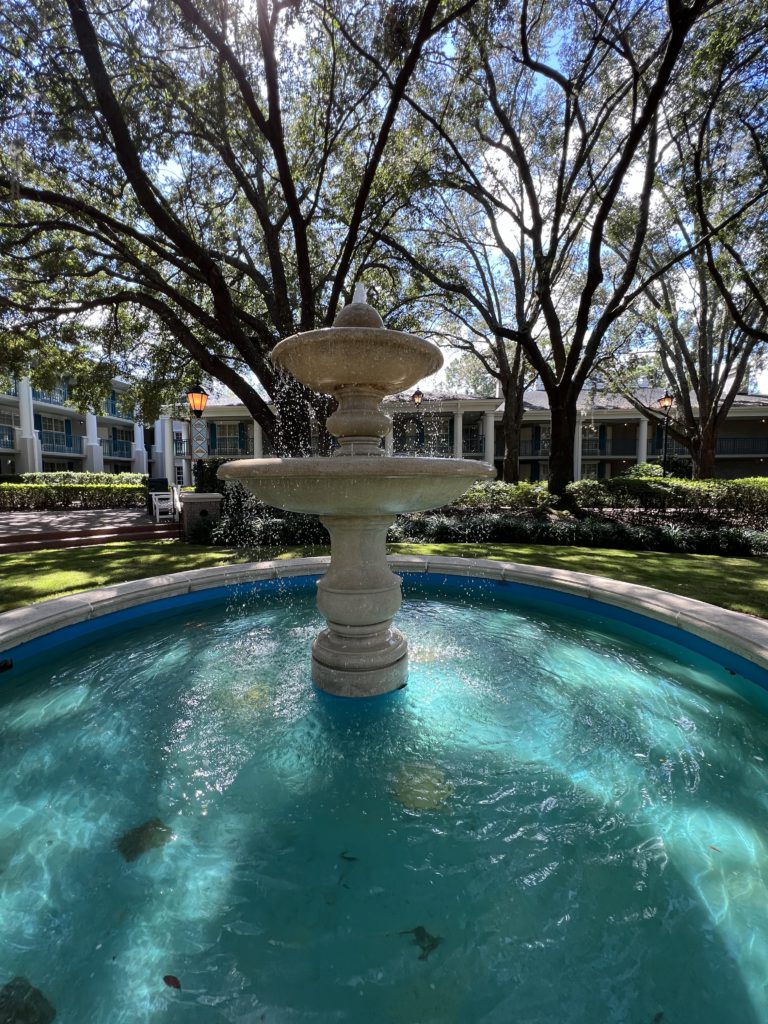 This resort is home to 2,048 resort rooms some of which include The Royal Guest Rooms. These rooms opened in 2012 and are perfect for any celebration and perfect for feeling like royalty! The rooms at Port Orleans Riverside have a wide variety of amenities including Cuisinart dual-cup 'pod' coffee machines, with complimentary coffee pods supplied, hair dryers, iron & ironing board, separate vanity area with twin sinks, luggage seat, complimentary wireless internet access, flat screens tv's and queen size solid base-unit beds, or one king size bed. There are rooms that have special needs/accessibility access as well!
Food options at Riverside are also great, similar to it's sister food court at Port Orleans French Quarter! The Riverside Mill food court has five separate food stations and offers a variety of food options including pizza, a carving station, burgers, sandwiches and more! This resort also has a full service restaurant called Boatwrights which offers cajun-style cuisine such as Andouille Gumbo, Blackened fish, and you guessed it, Jambalaya!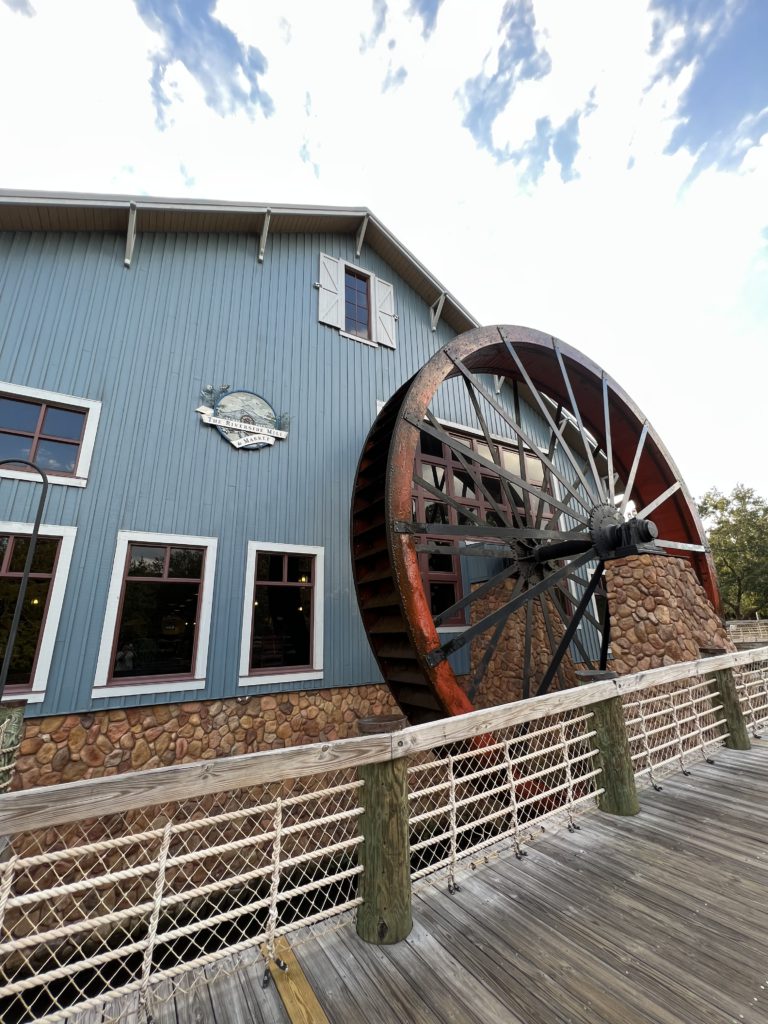 Rooms at Riverside have an overall feel of elengance and comfort. The Mansion Rooms are themed like The Royal Rooms and include headboards containing fiber optic lights creating a firework show over your bed! There are three different rooms to chose from: Magnolia Bend Rooms, Alligator Bayou Rooms, and Royal Guest Rooms. All rooms sleep a maximum of 4 (plus one child in a crib), except king rooms which sleep 2. Room categories include Standard view, Garden View, Preferred Room, Water View, and King Bed room. There is an additional charge for more than two adults in a room.
There are plenty of activities at this resort including The Medicine Show Arcade, Fishing Excursions, Bike Rentals and Boat Rentals. Horse Drawn Carriage Rides are available nightly from 6-9:30 pm. There are a total of six, yes six pools at Port Orleans Riverside Resort! The main pool is called Ol'Man Island with a 95 foot water slide, separate kiddie pool, and hot tub. This pool resembles an old fashioned swimming hole.
If you're looking for a cold drink to go with pool time, look no further than The Muddy Rivers Pool Bar serving light snacks and alcoholic beverages. Five additional pools can be found throughout the property. There are three pools in the Alligator Bayou section and two pools located in the Magnolia Bend section.
As you can see, a stay at Port Orleans Riverside or Port Orleans French Quarter is sure to make your Walt Disney World Resort vacation even more magical!