Last week Winter Garden Moms had the amazing opportunity to experience sunrise yoga at Pandora in Animal Kingdom. This was an event to celebrate the release of Pandora: The Way of Water on Blu-Ray and Digital. Of course this was an opportunity we couldn't pass up!
Once we arrived, our group was escorted under the famous Animal Kingdom sign, through the gates, and directly to Pandora. I was amazed at the filming set up that was already in place for us.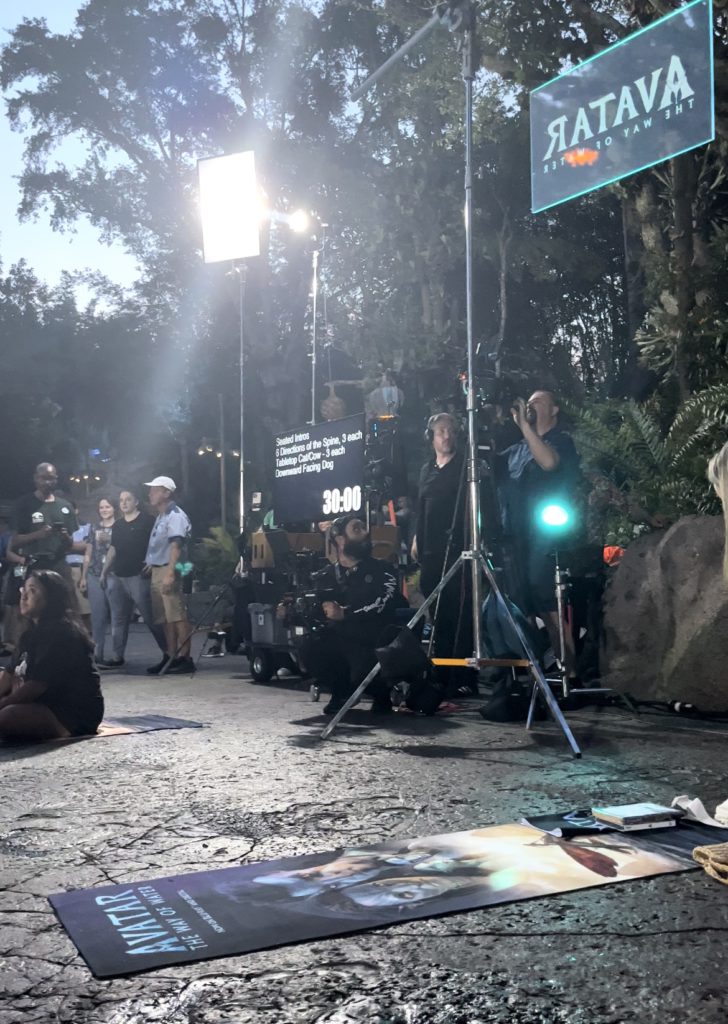 I knew we were joining a yoga class but had no idea we would actually be in a professional yoga video. Checked that off of my bucket list. Once the video of our experience is published, we will make sure to link it here.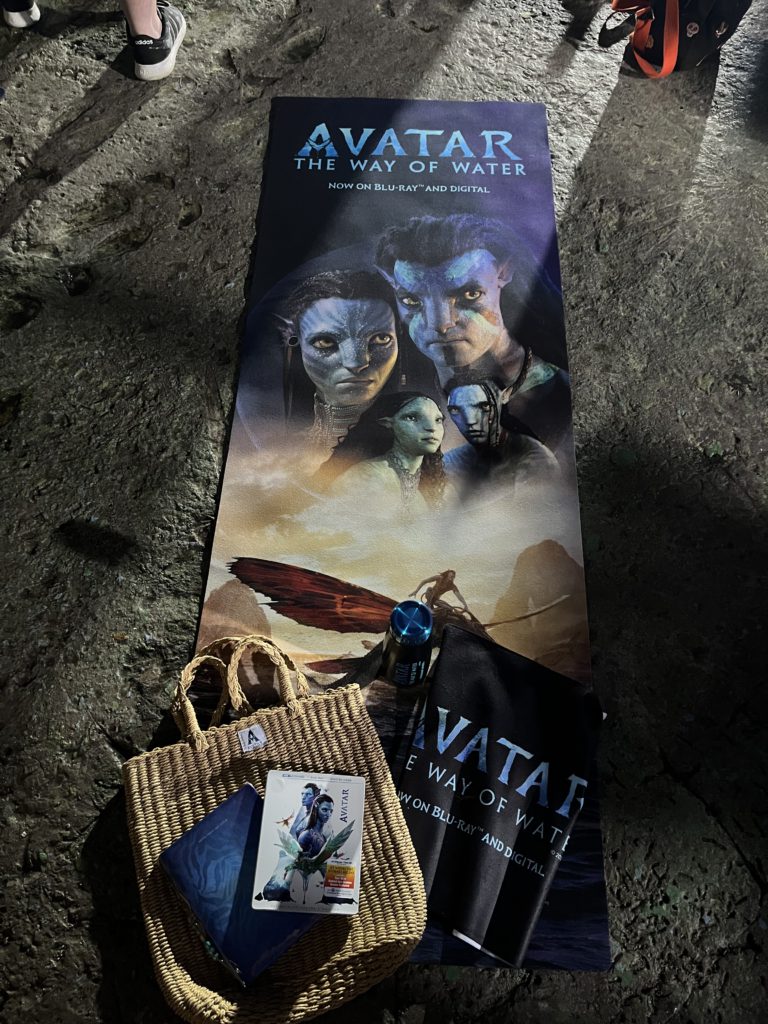 They had everything set up for us. Customized Avatar yoga mats, water bottles, towels, an Avatar tote bag, and copy of Avatar: The Way of Water.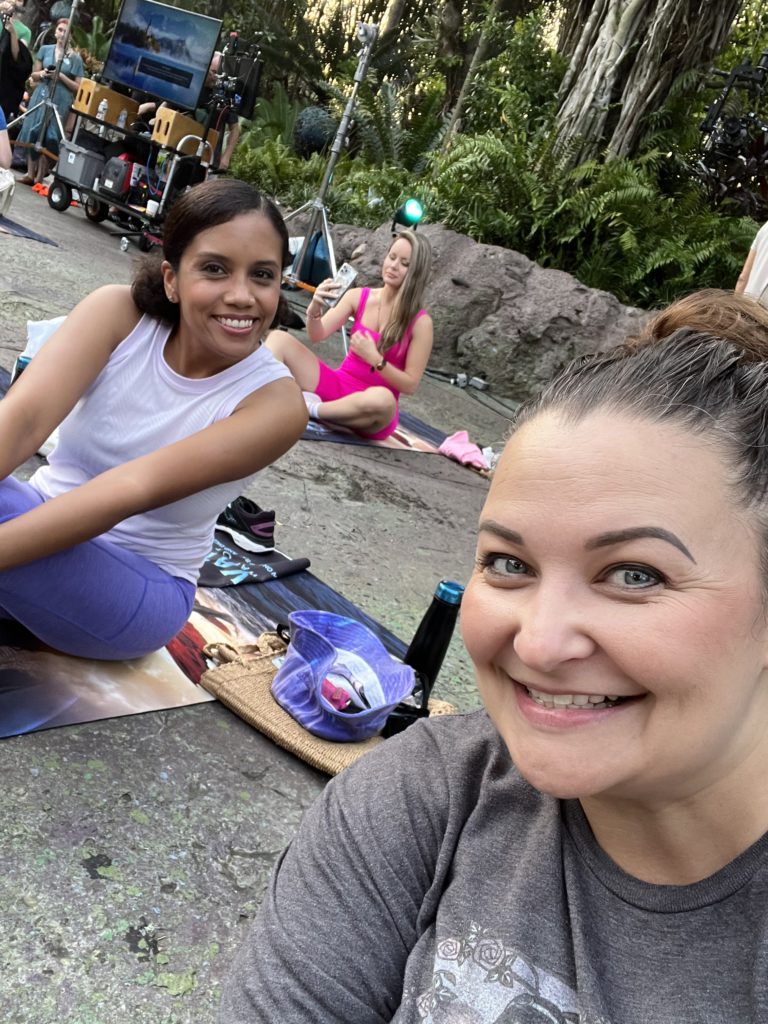 While I am no expert at yoga, all of the moves were slow and easy for any body to be included. Listening to the animal and nature sounds of Pandora, looking over at the waterfall, and watching the sun come up through the floating mountains and a glimpse of the bioluminescent forest is an experience I will always cherish. I was surprised and a bit sad when the hour was over. I was completely lost in the experience, but knew that the park was going to open soon.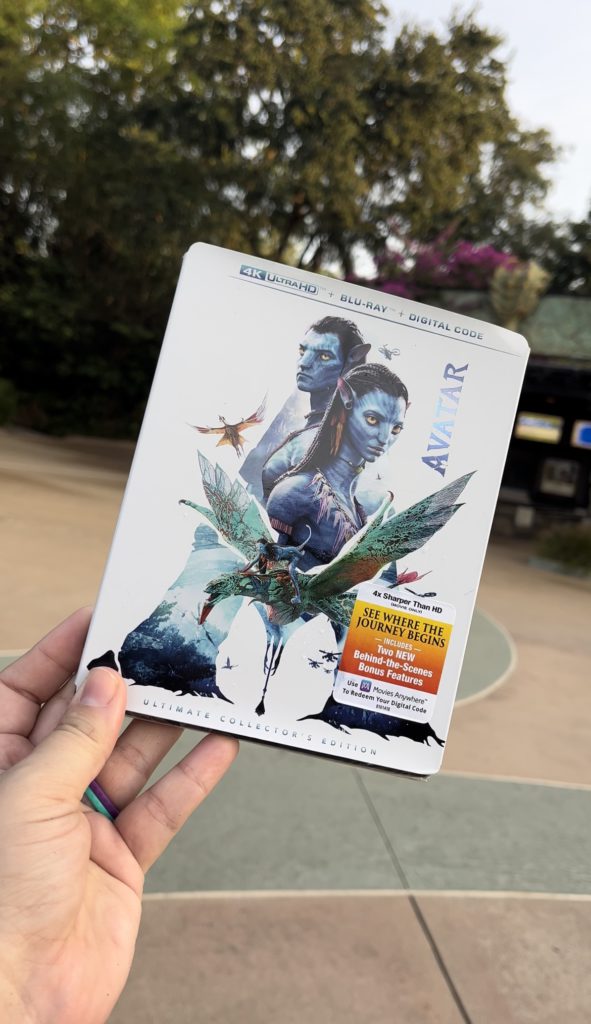 Avatar : The Way of Water is the second movie in it's franchise and was one of the most popular movies to be released post-COVID. Organizations like the National Board of Review and the American Film Institute named Pandora :The Way of Water as one of the top ten films of 2022. Among its many accolades, the film was nominated for four awards at the 95th Academy Awards, including Best Picture, and won for Best Visual Effects.
Wether it's already a family favorite, or if this is your first time, it is a classic that your family can enjoy together for movie nights or those super hot Florida days. Make sure to get your copy of Avatar: The Way of Water on blu-ray or digital now.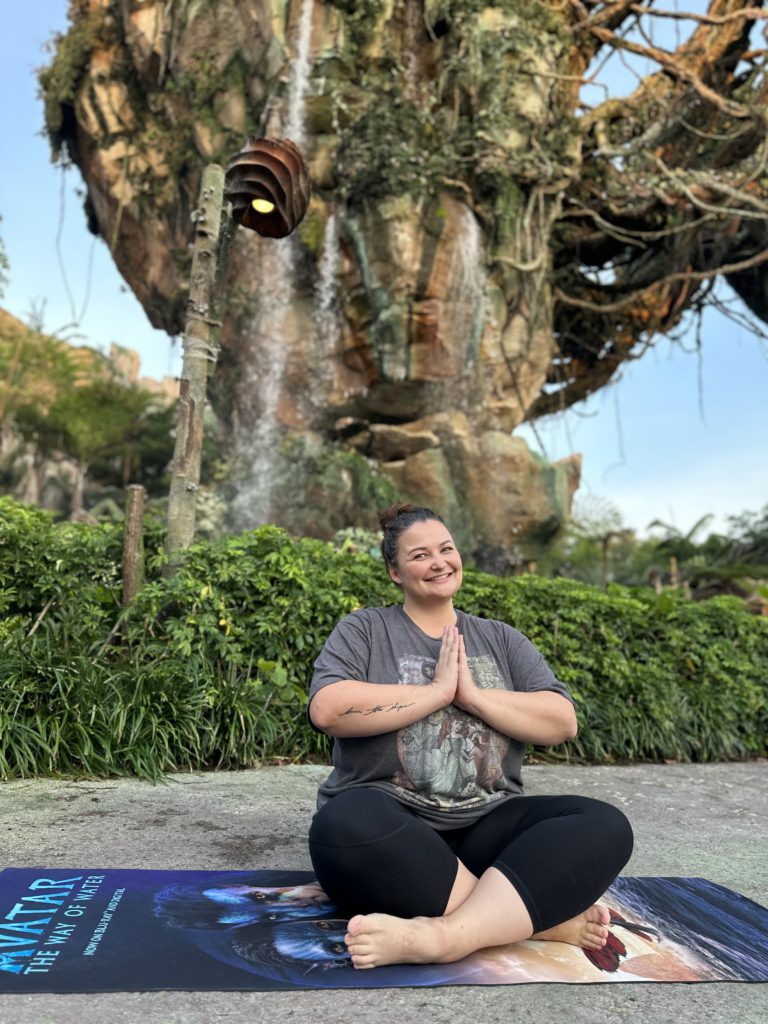 Thank you so much to Disney Parks and Avatar for this once in a lifetime amazing invitation.