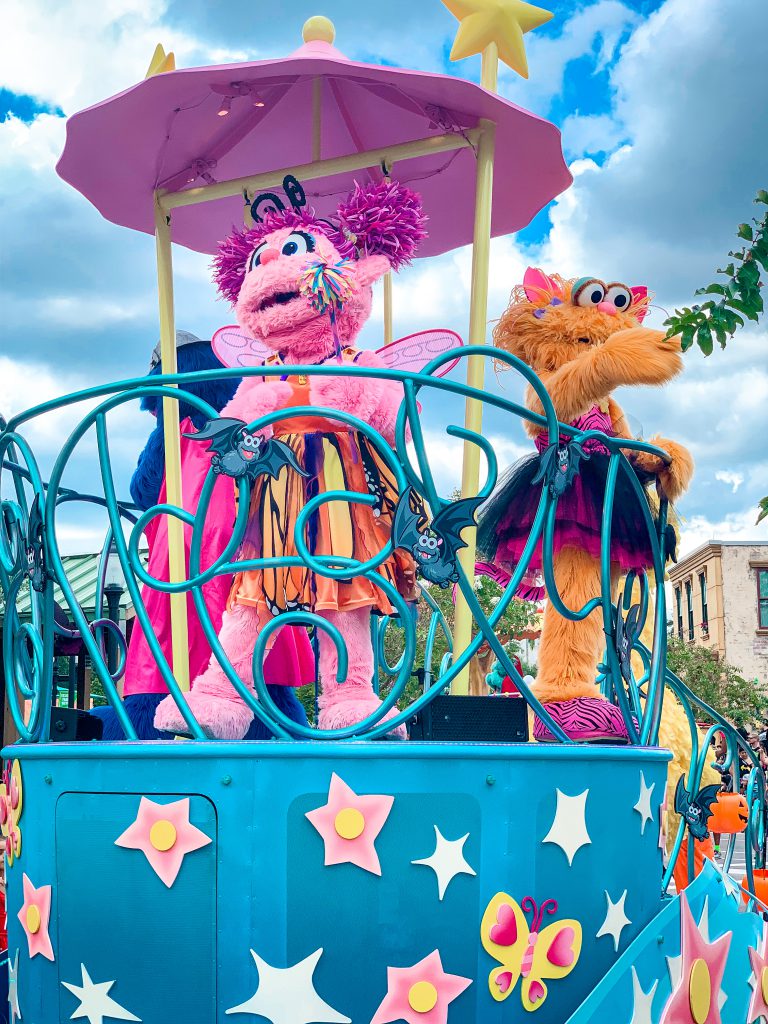 One of my favorite times of the year is here and there are so many fall festivities happening throughout Orlando, including SeaWorld's Halloween Spooktacular. We had the opportunity to attend this amazing celebration this past weekend and loved it! Best part of all, it's definitely a fall event that the whole family can enjoy!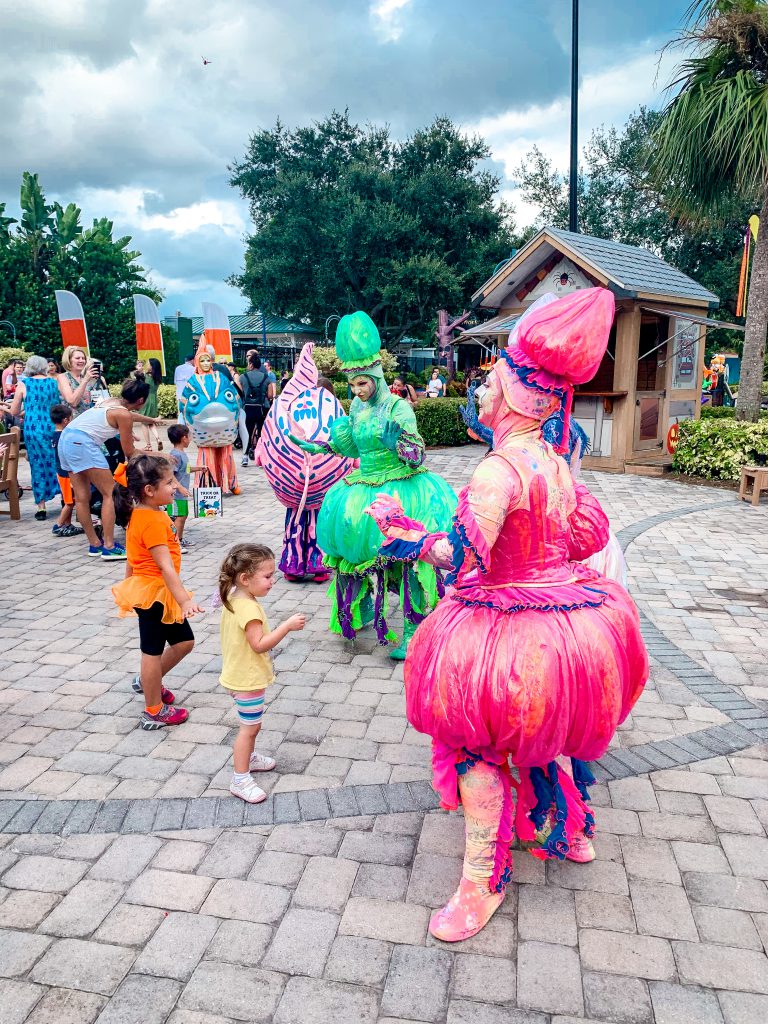 SeaWorld Orlando's Halloween Spooktacular takes place every weekend from September 21st to October 27th, 2019. The celebrations start at 11am unlike other places, which means you have all day to enjoy all the Halloween festivities right up to park close! It's also included with your park admission so there's no need to purchase a separate ticket.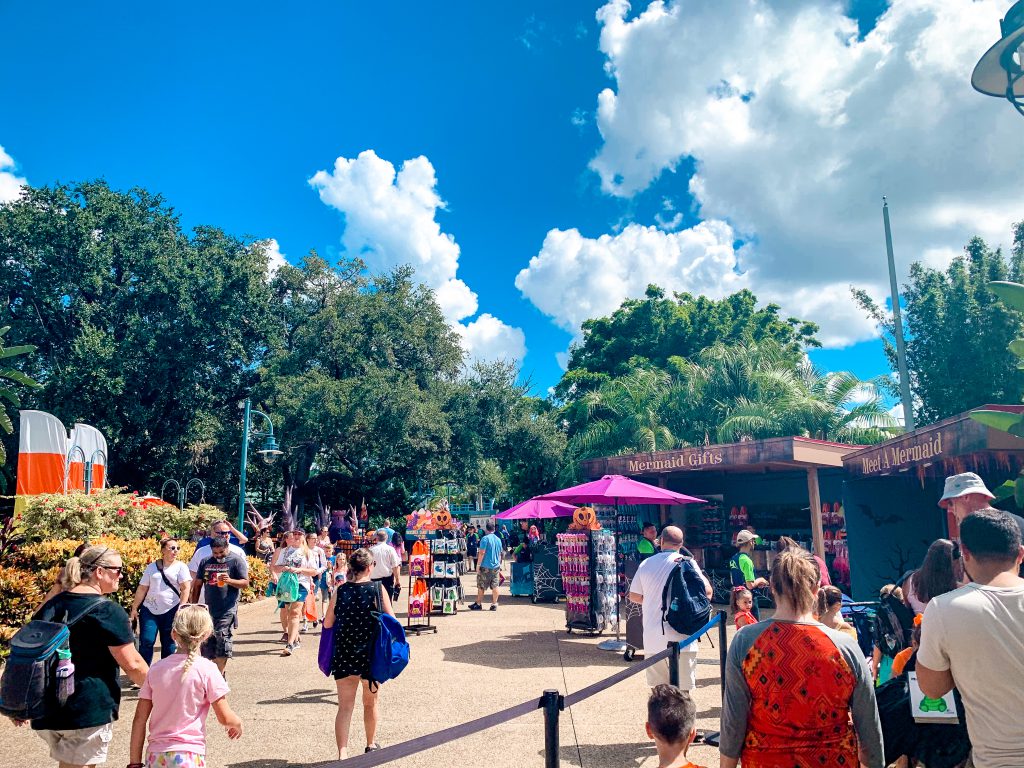 Trick or Treating
There is a designated area for all the Halloween fun, located conveniently close to the entrance to the park by the Bayside Pathway. Guests can bring their own bags or purchase one of SeaWorld's reusable bags for $2. The bags are really cute, hold a nice amount of candy, and make nice, inexpensive souvenirs.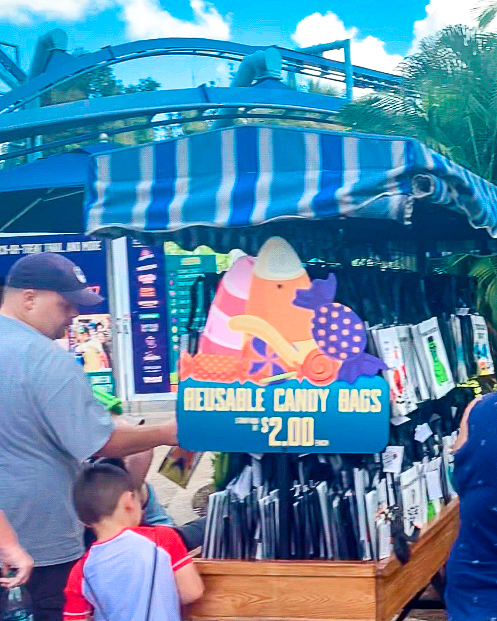 Upon following the path you will find the treat stations, each labeled with the type of candy they are giving out. This is great for those with any food allergies or to simply head straight to your favorites. However, they do offer allergy-friendly options as well.
Sesame Street Halloween Parade
This parade is definitely a must when visiting the Halloween Spooktacular! Not only does it take place three times during the day, but it's incredibly well done and you get to see all your favorite Sesame Street characters all dressed up in their Halloween costumes. The floats were amazing as well and the festive music had us singing along.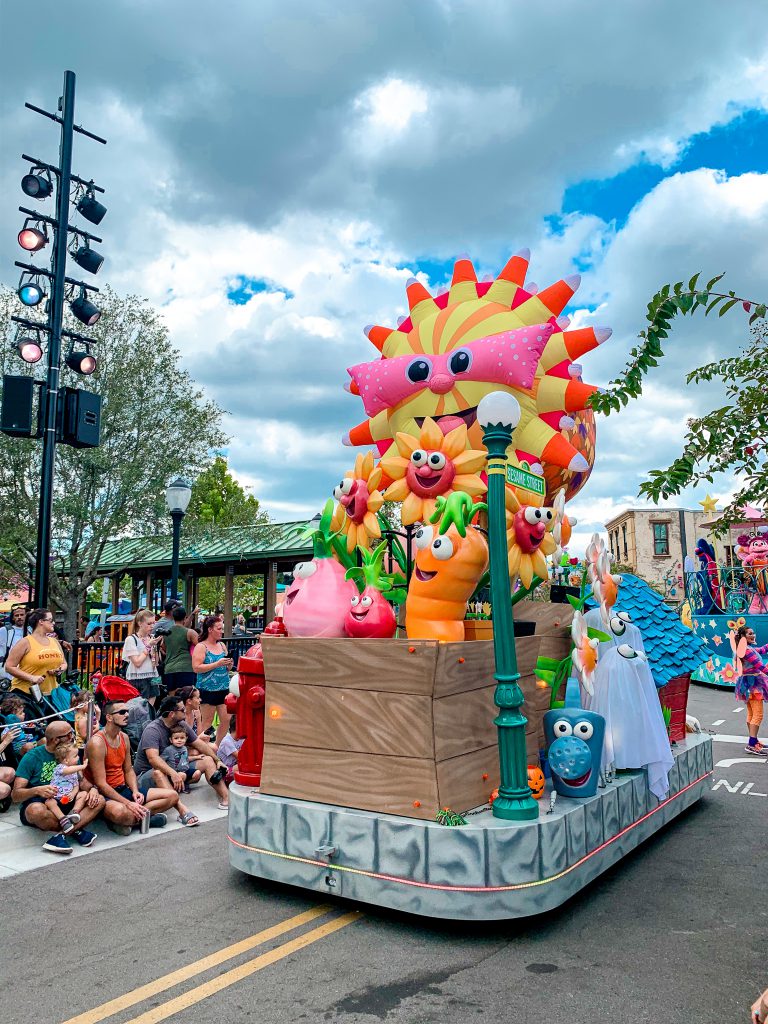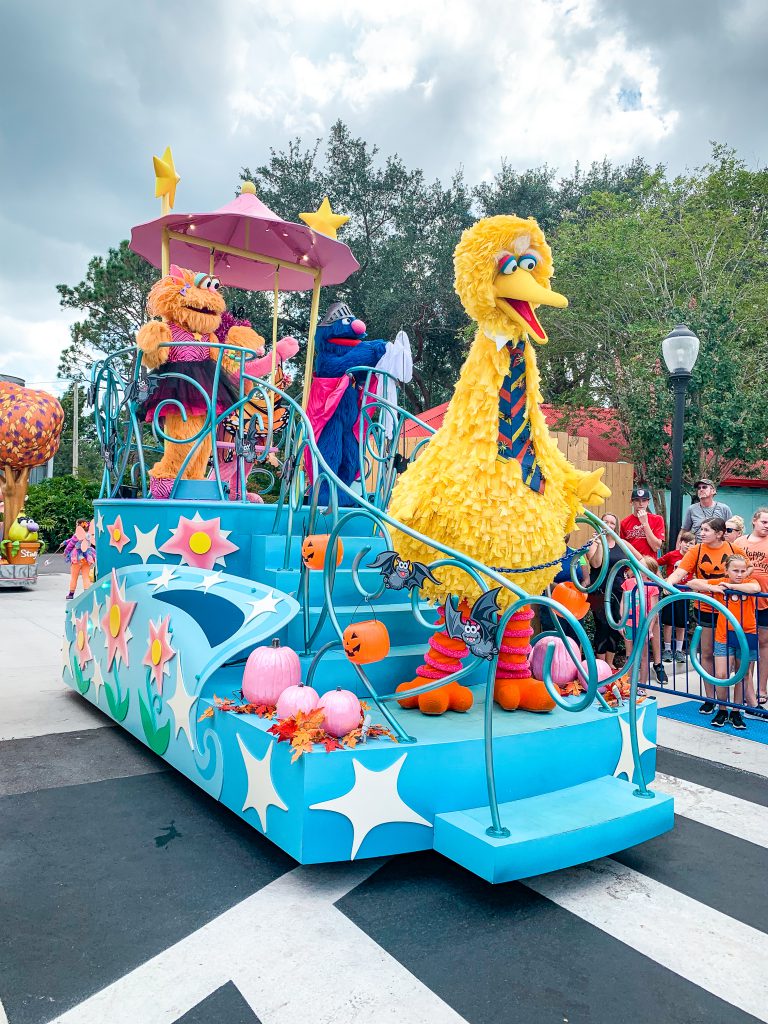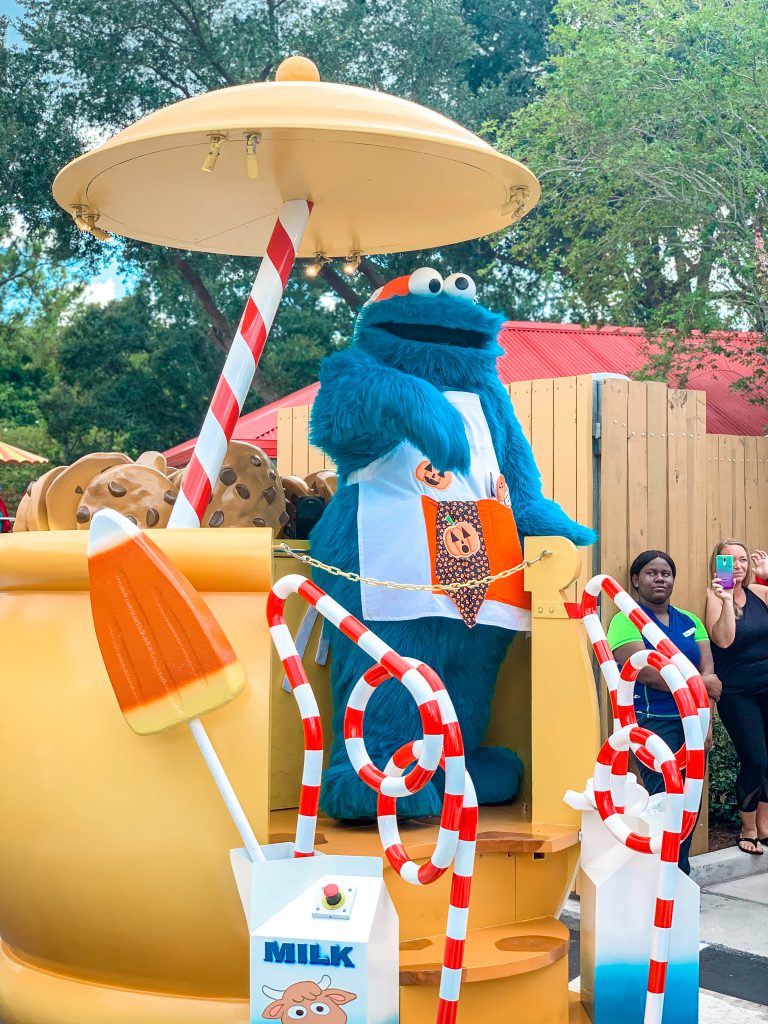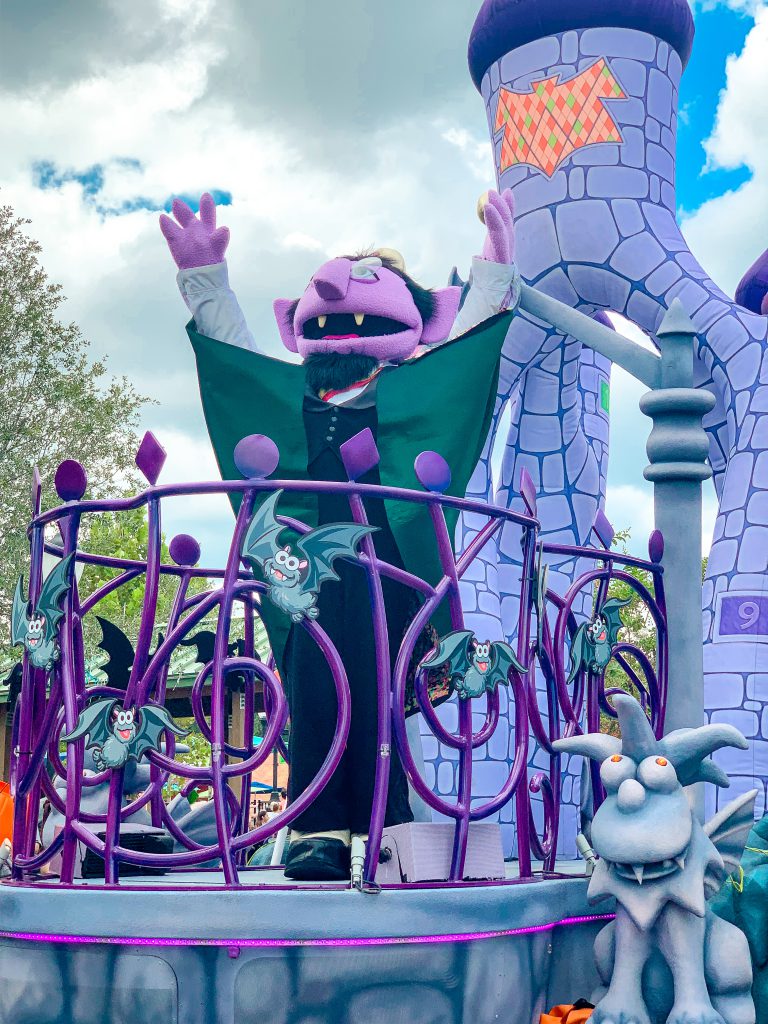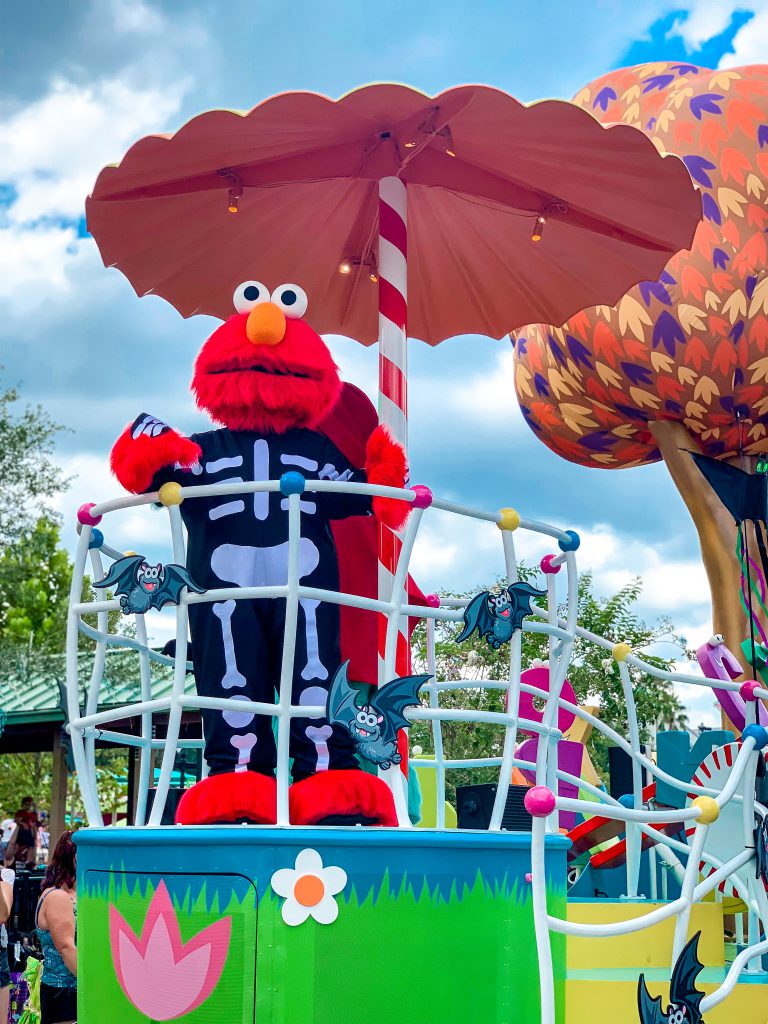 If you get there at least 30 mins early, you can have plenty of time to pick a good viewing spot. However, there were still spots available towards the end route of the parade with only a few minutes before it started.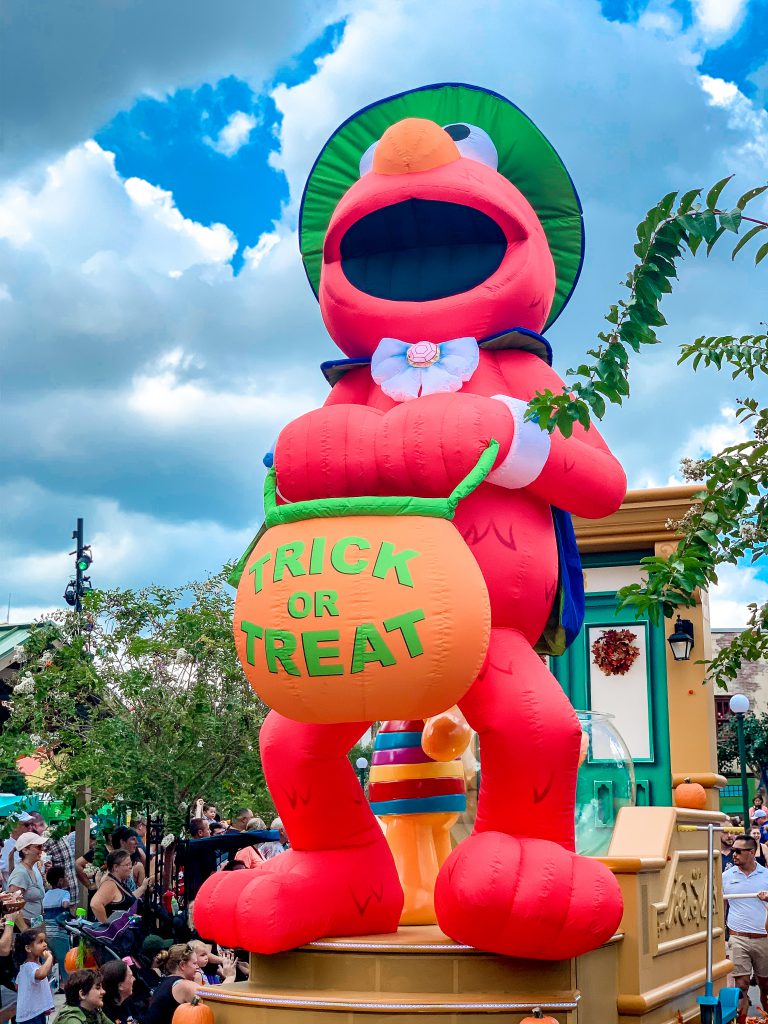 Mermaid Grotto
This cute photo- op features a beautiful mermaid sitting on a seashell, ready to greet and offer conversation to your little ones. My daughter absolutely loved this meet and greet! They spent quite a few minutes chatting before posing for photos. Photo packages are available for purchase as well.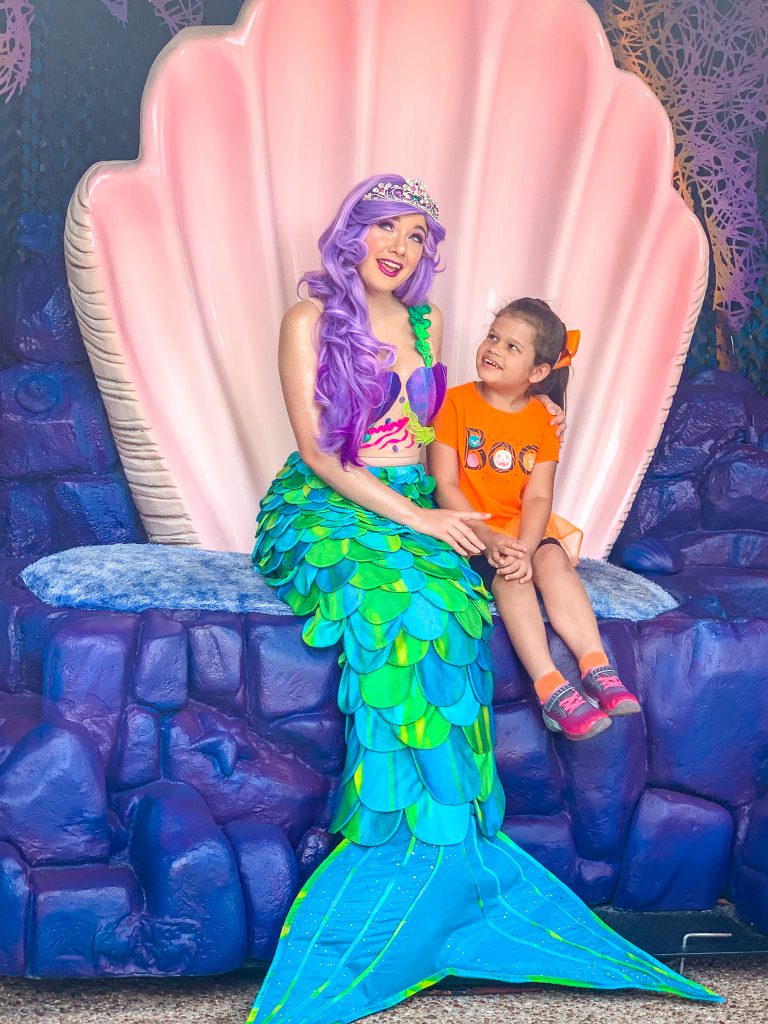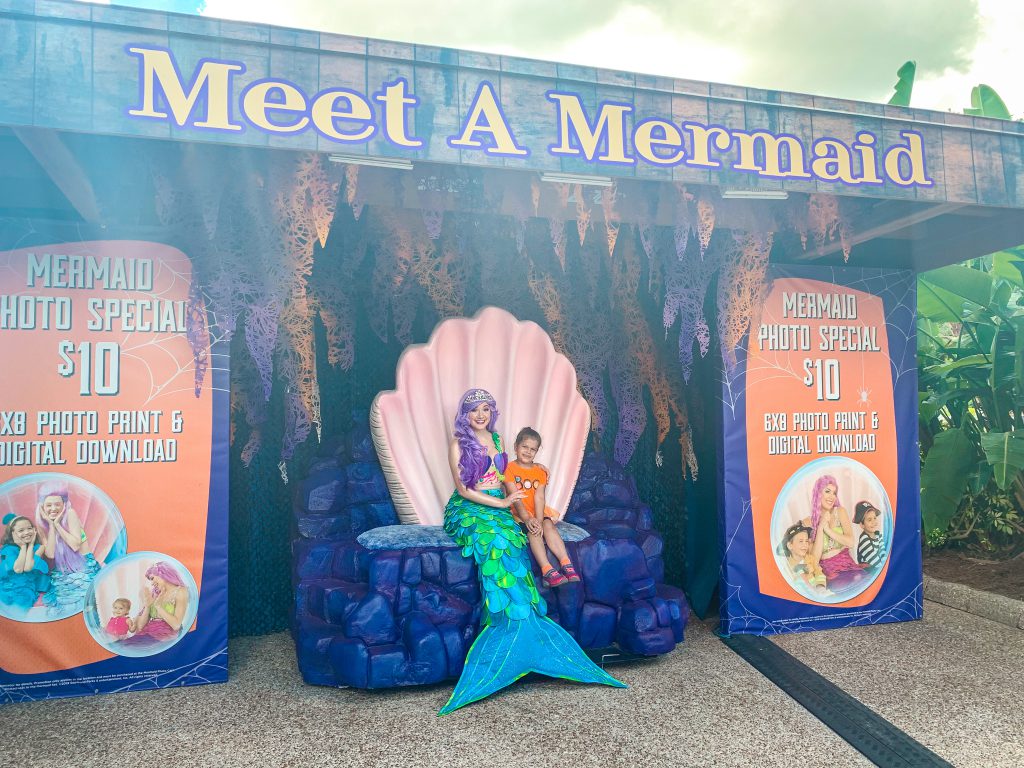 You can also find other fun characters walking around the area ready to pose for pictures.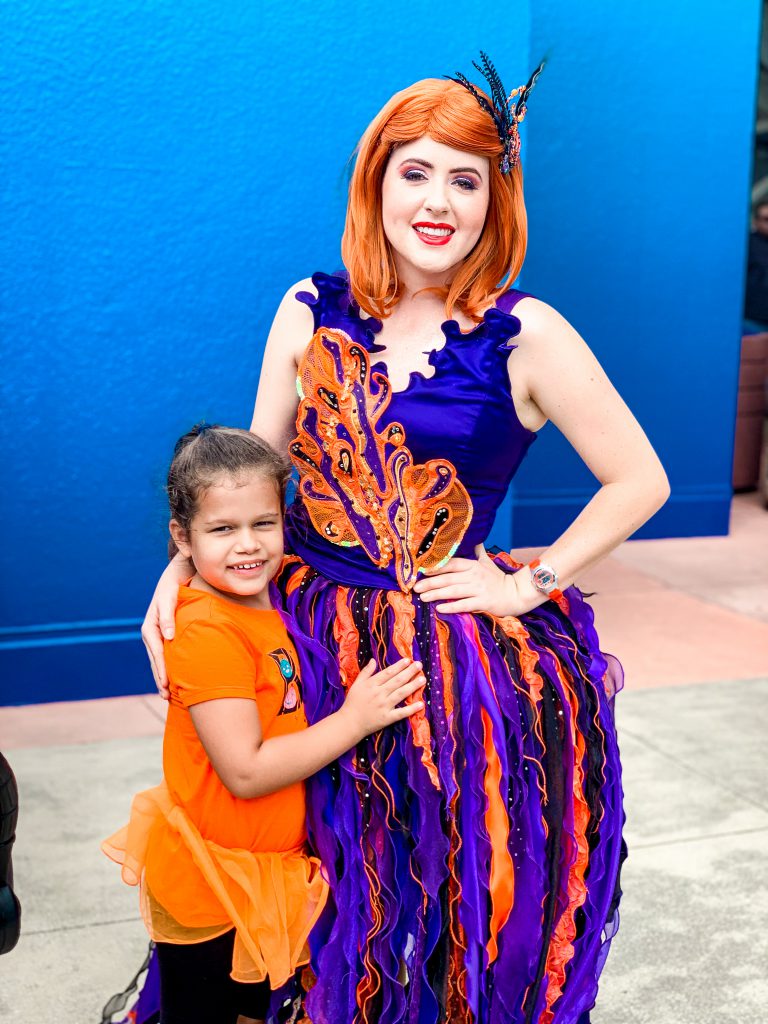 Halloween Spooktacular Characters
Besides the beautiful mermaids and mystical characters roaming around Mermaid Grotto, there are also a variety of fun and whimsical characters to meet throughout the event path.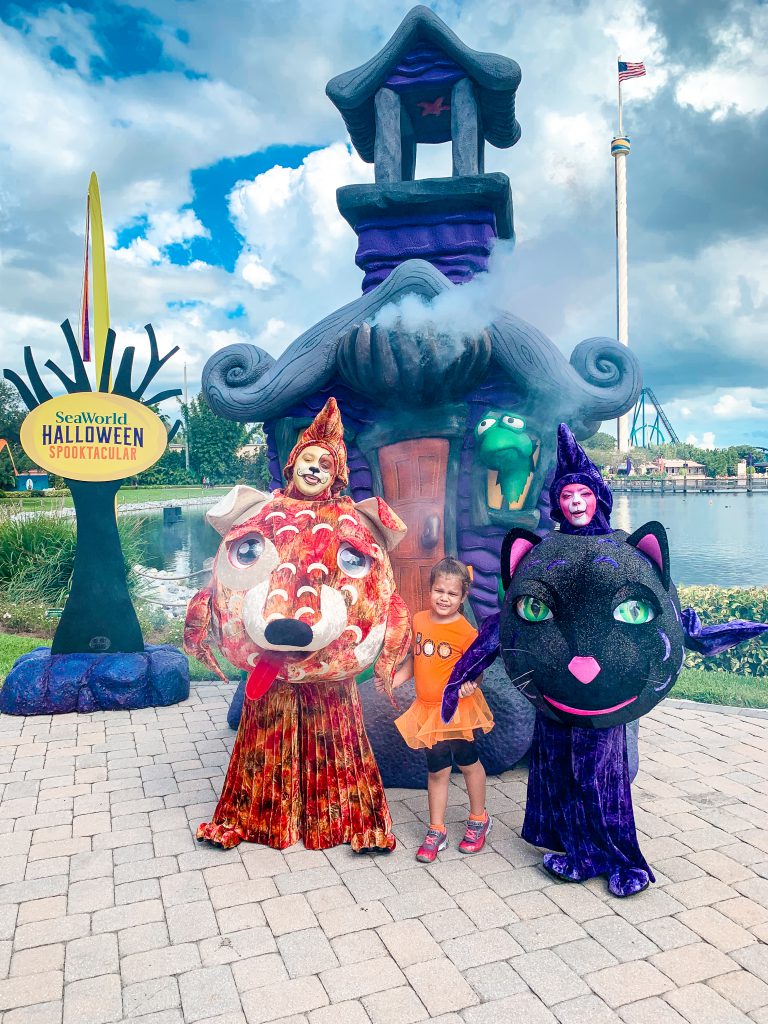 From witches, to fish, to princesses, you'll find various characters throughout the treat stations, ready to interact with guests and pose for photos. My daughter loved meeting the witches and dancing with a few under- sea friends!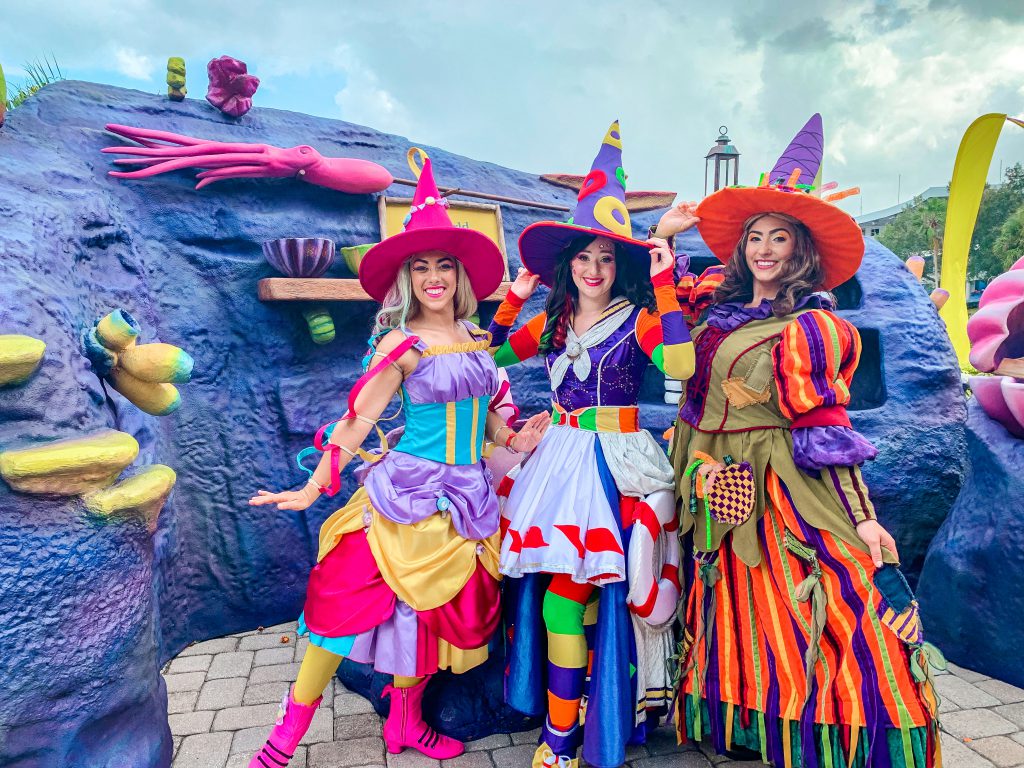 Halloween Dance Party
Speaking of dancing, the party really kicks off later in the afternoon, as a DJ starts playing some lively music while special characters join everyone on the dance floor. This is always a great way for the kids to burn some energy after all that candy and is a great way to interact and have fun with the characters.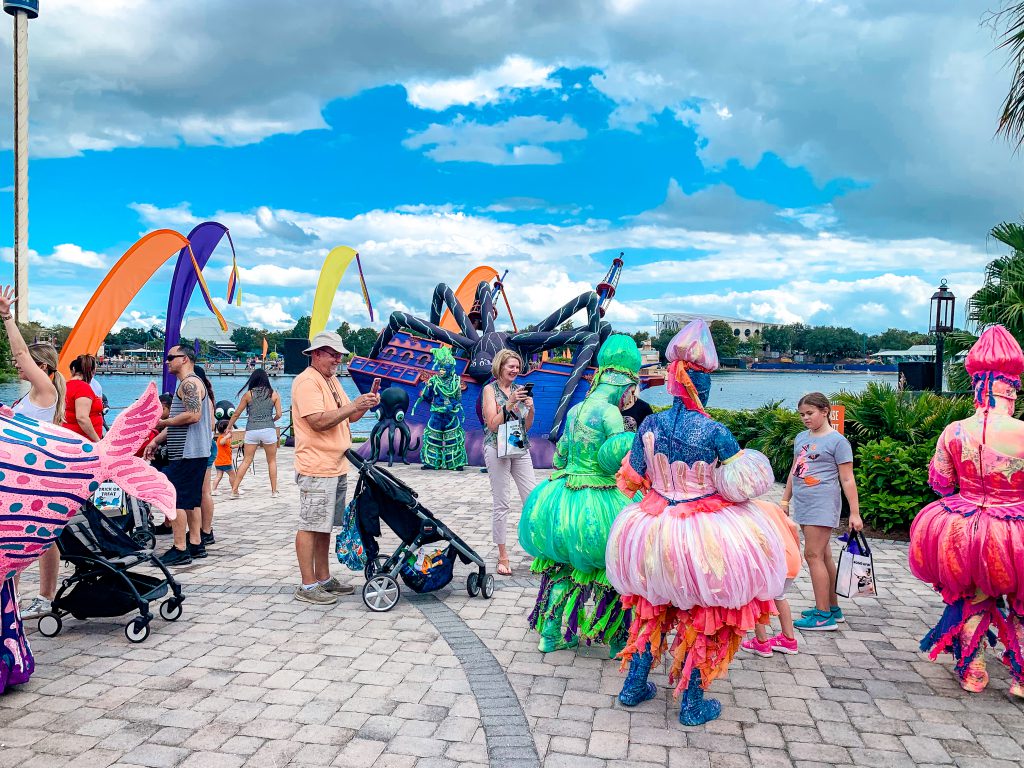 Pets Ahoy
If you're looking for a way to take a break and watch some fun entertainment, then make sure to stop by and catch this cute show. You can expect to see some dogs, cats, ducks, doves, and even potbellied pigs perform some tricks with a festive Halloween twist. This show takes place various times throughout the day.
Halloween Themed Activities, Food, and Merchandise
We tried a few of the carnival games that were set up along the themed area. The prizes were adorable and themed to the event. This is another great way to pick up some nice souvenirs because there is a guaranteed prize in every game!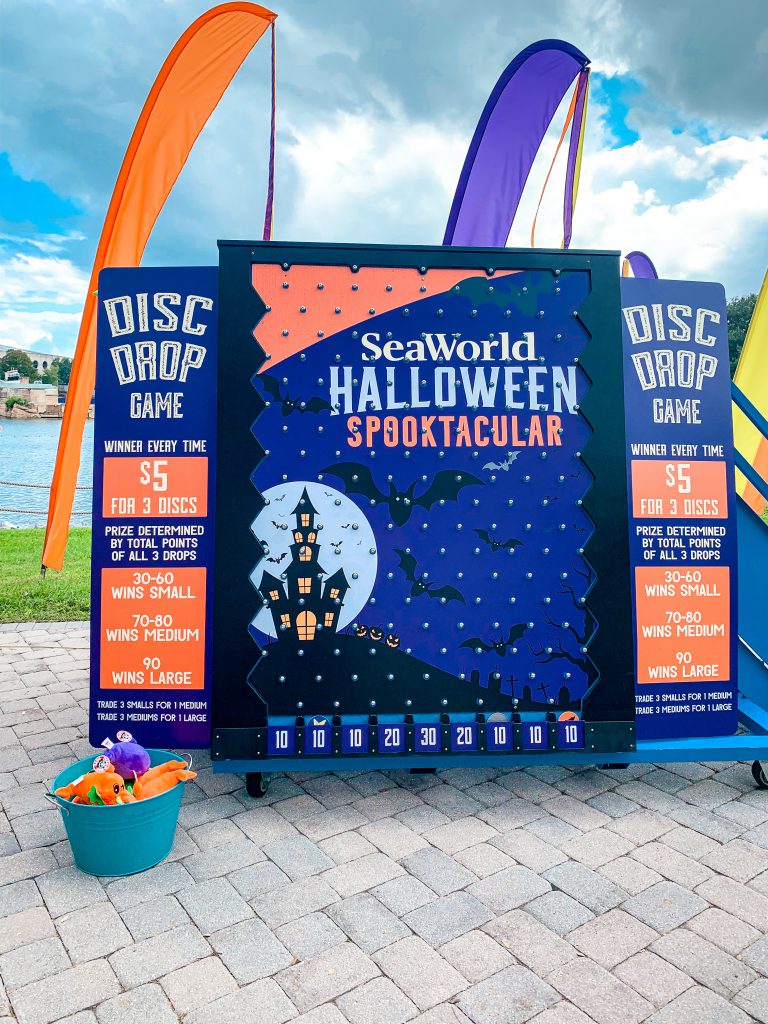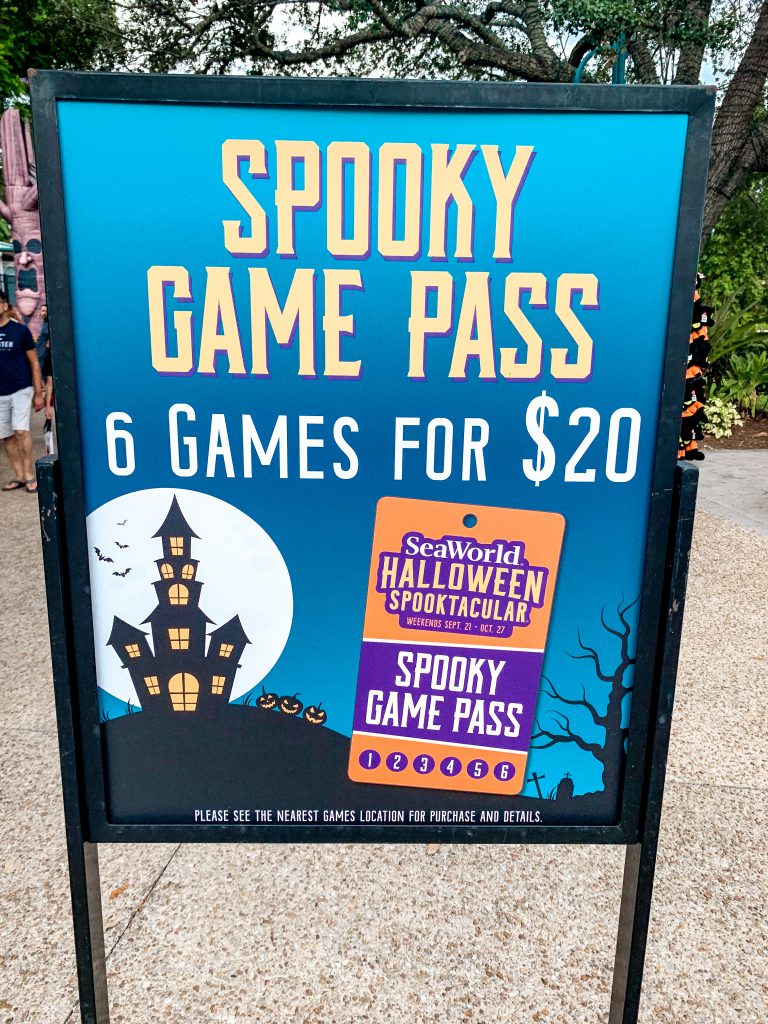 My daughter was thrilled to have "won" something and it was one of the highlights of her day. Her new plush friend accompanied her the rest of the day!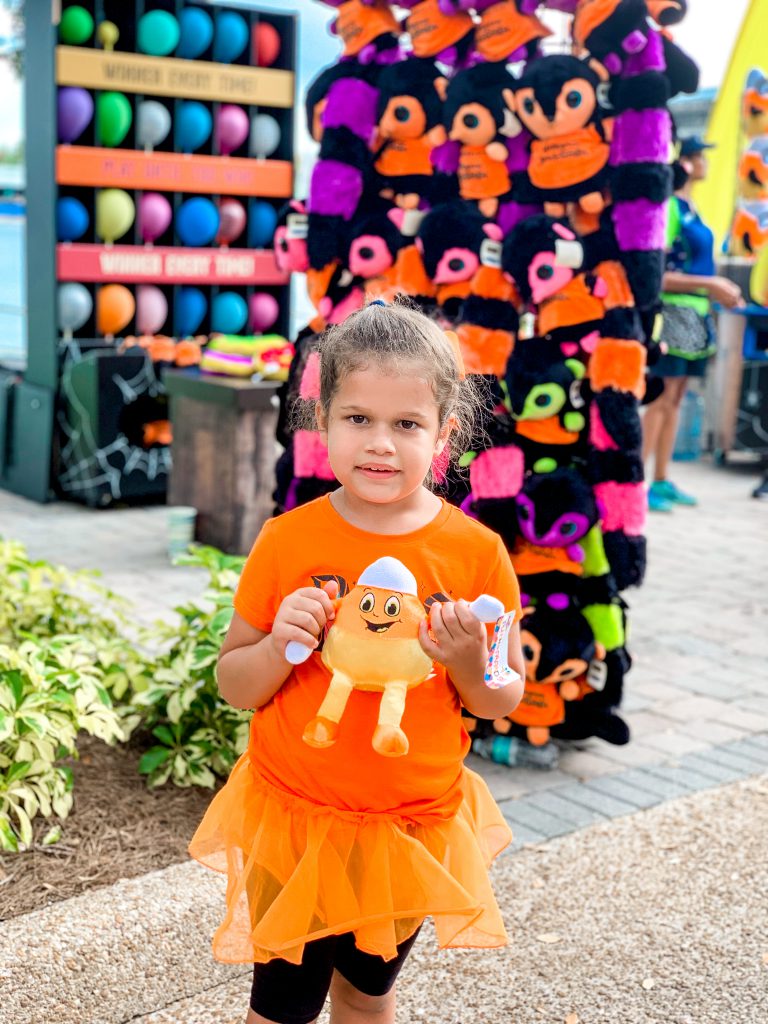 You can also find a few food stands and merchandise along the Halloween trail. There are tables set up around as well, making it a great spot to stop for a bite to eat. I decided to give the Spooky Punch a try and was pleasantly surprised at how refreshing and tasty it was.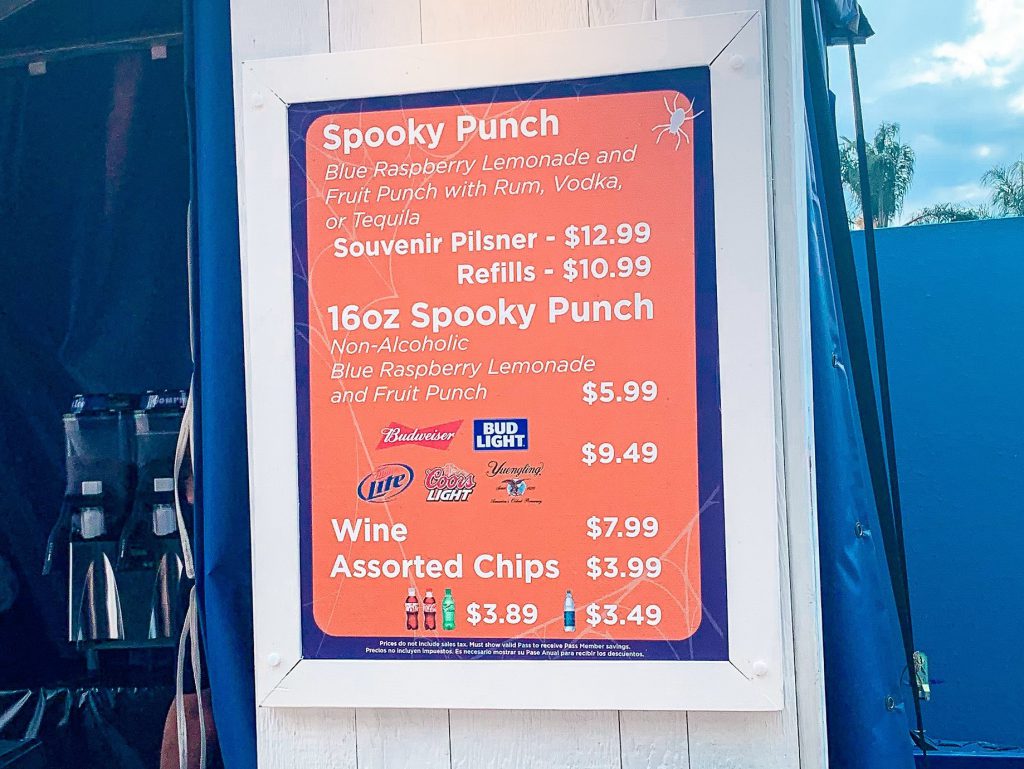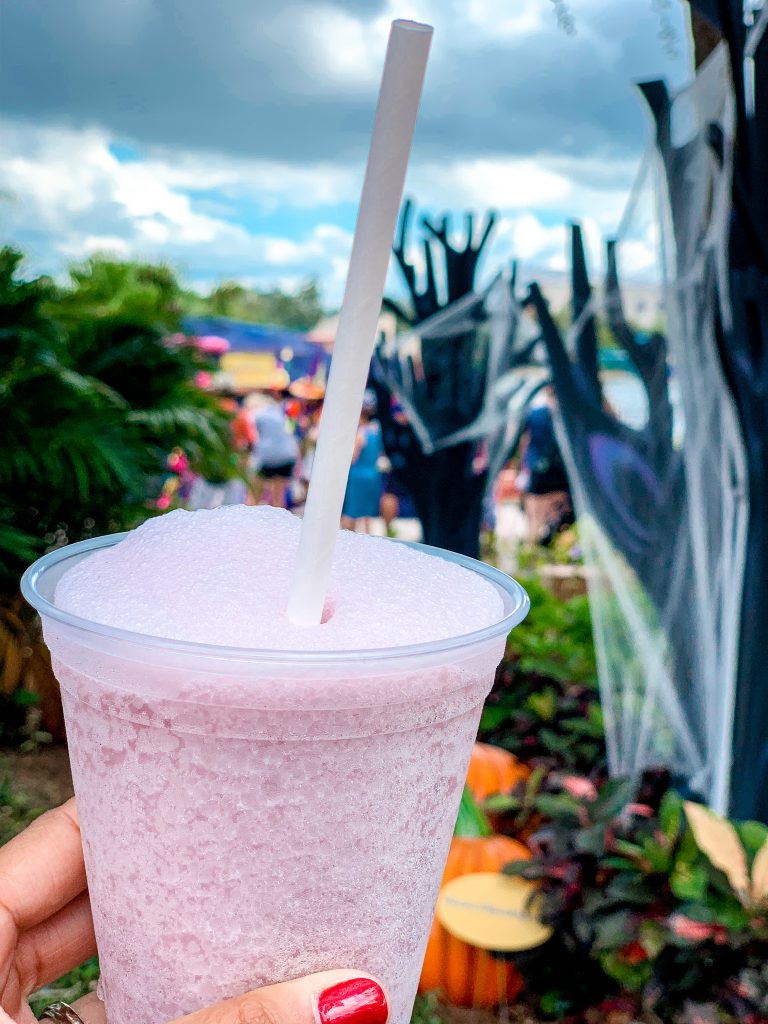 You can also find some Halloween themed merchandise at Sesame Street Land featuring your favorite Sesame Street characters!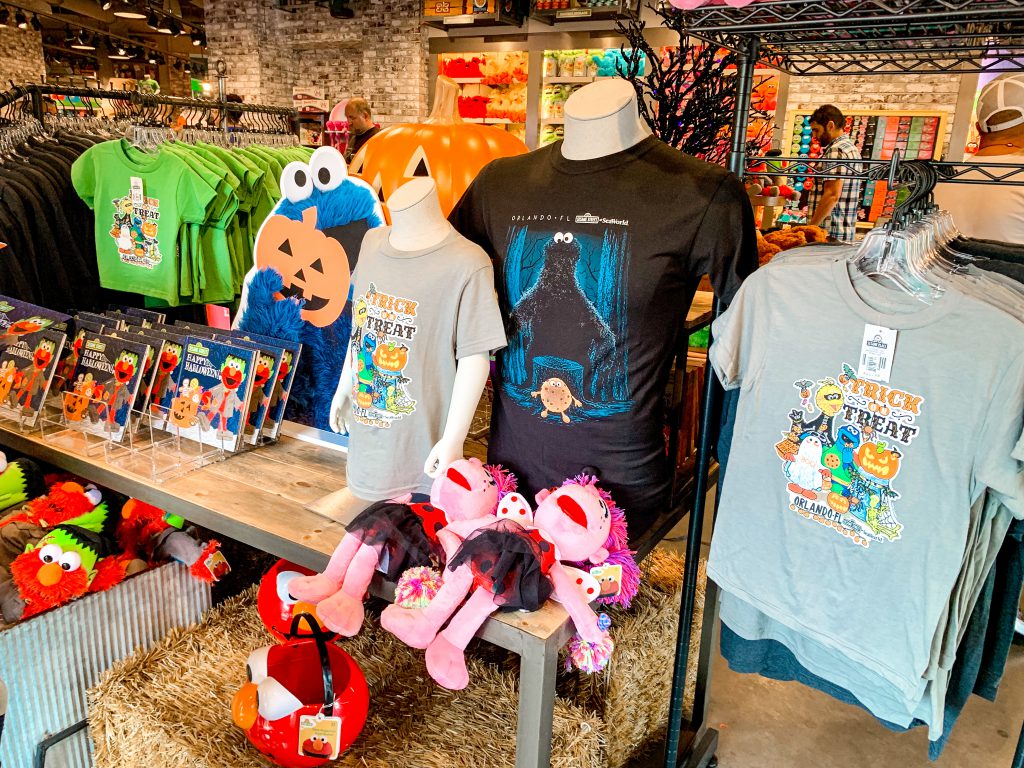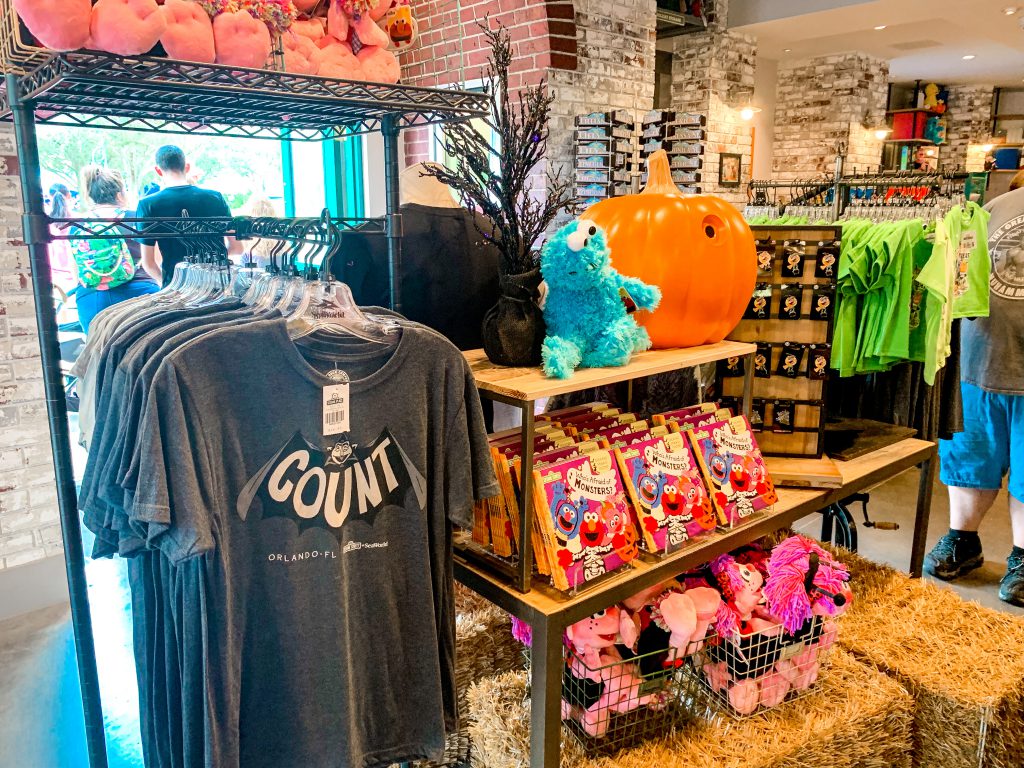 Overall Thoughts
This was not only our first time visiting SeaWorld Orlando's Halloween Spooktacular, but also the actual park as well. We were completely blown away at how much this park has to offer and how fun they make the Halloween season for kids of all ages. Although our trip took place on one of their busiest days, we were still able to enjoy most of their festivities and experiences.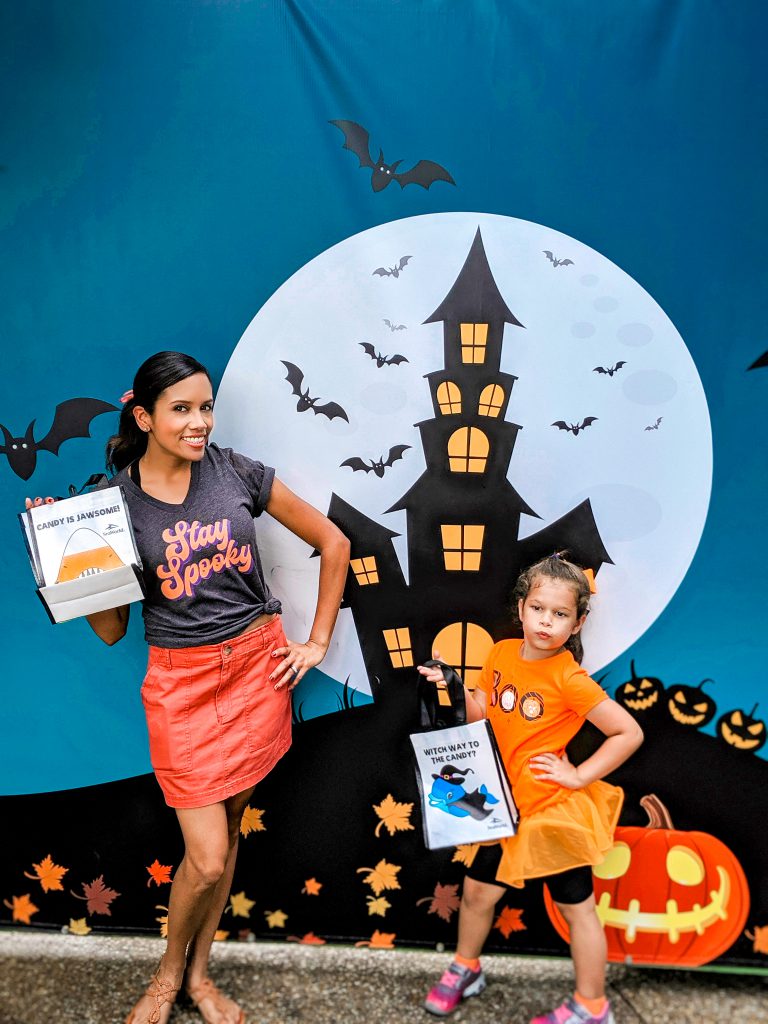 I highly recommend visiting their Halloween Spooktacular if you're looking for a fun, family-friendly event. It is conveniently located in one area (no need to run around the whole park), it takes place throughout the whole day, and it's already included with your park admission. Plus you get to see a special Halloween parade and so many characters in costumes! A perfect Halloween celebration!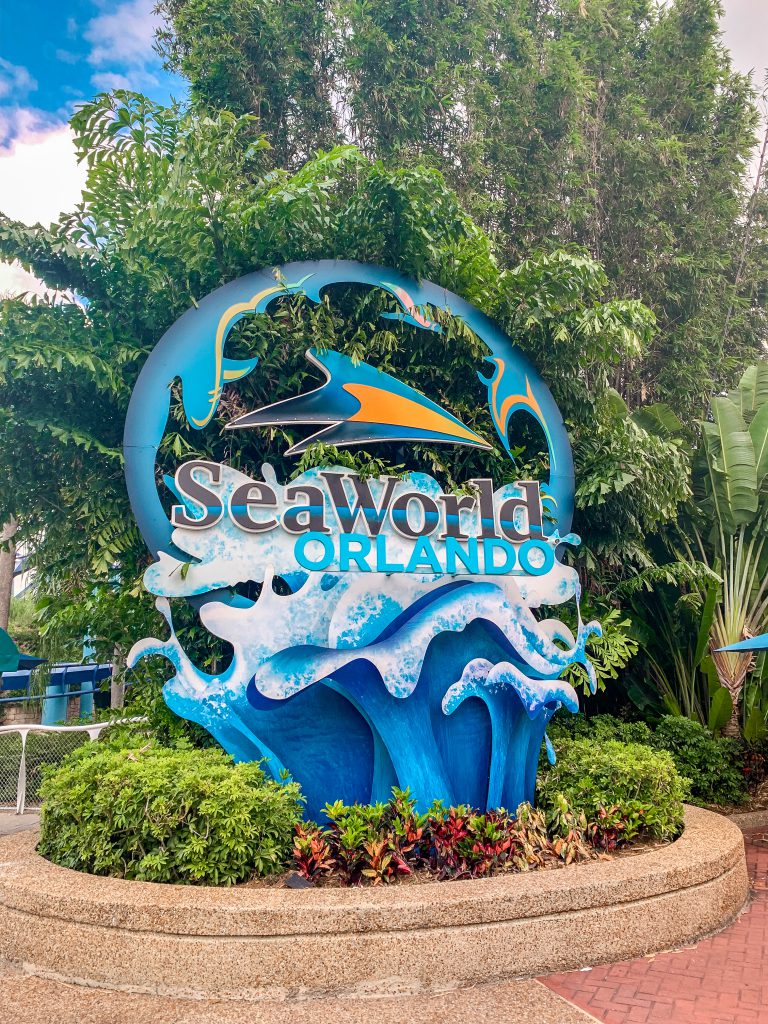 A special thank you to SeaWorld Orlando for inviting us! We had an amazing time!
Have you visited SeaWorld Orlando's Halloween Spooktacular?