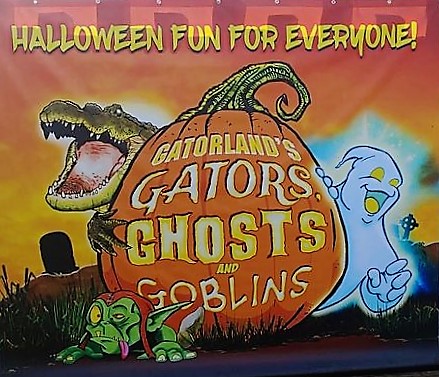 If you are looking for some family friendly fun for the Halloween season, Gatorland is your go-to place! Gatorland is known for, you guessed it, gators, and they have cooked up this amazing event to keep Halloween alive!
About Gatorland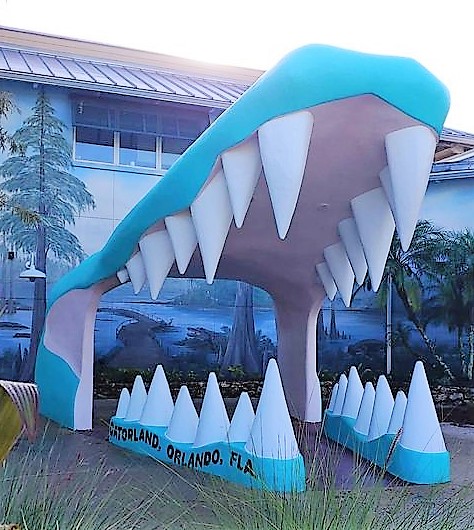 Gatorland is located in Central Florida about 20 minutes from the major theme parks and attractions. They feature lots of animals including alligators, crocodiles, birds, wild cats and lots of other wildlife.
They offer a fantastic zip lining experience which involves flying over an alligator breeding marsh at about 30 miles per hour! There is also a petting zoo, animal shows and a splash pad to cool off in! Make sure you bring a change of clothes for that! There is also the new Stompin' Gator Off-Road Adventure where you get to ride a huge monster truck type vehicle that takes you to areas of the park that you don't normally get to see.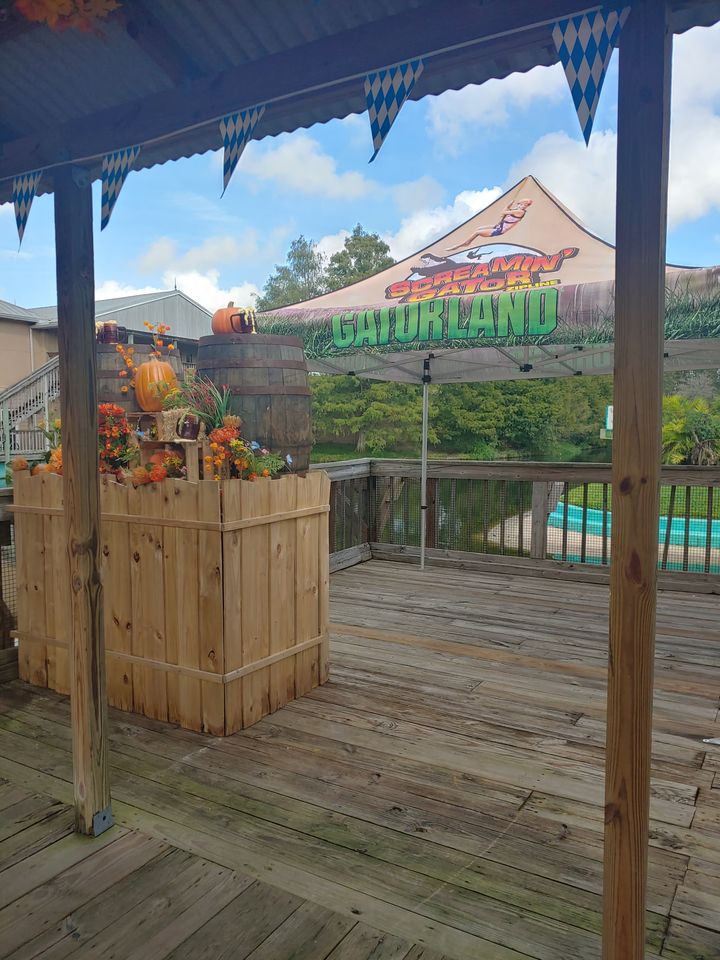 There is plenty of activities to make it a whole day of fun and is perfect for the entire family!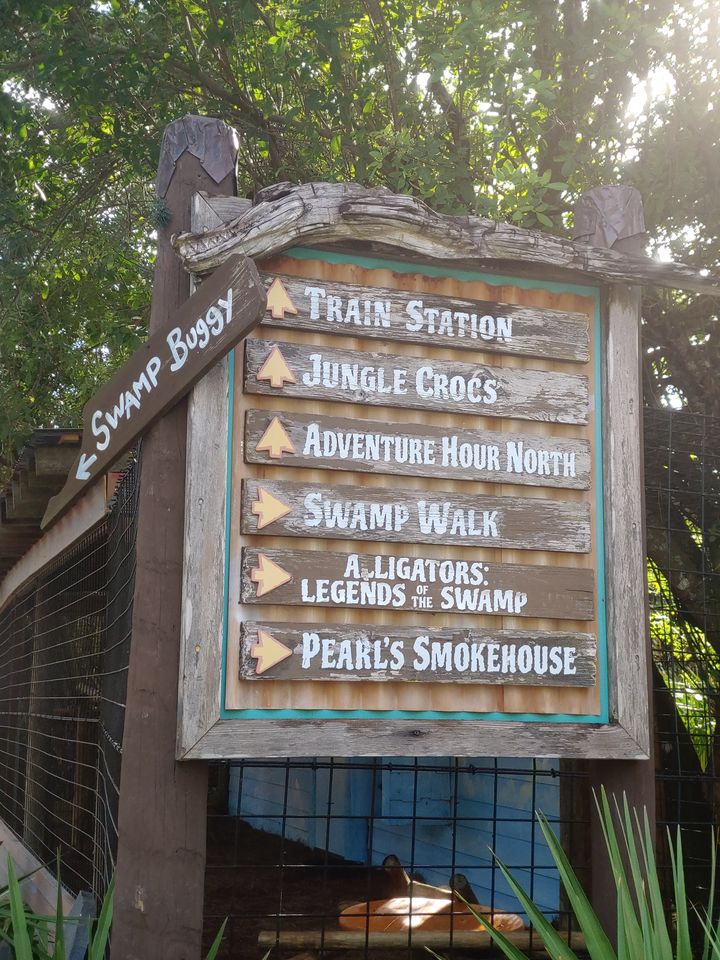 Gators, Ghosts and Goblins
Gators, Ghosts and Goblins is an all ages event that is included with park admission. The event takes place on weekends starting October 10th-November 1st which includes trick or treating from 11:00AM-2:00PM. Children and adults are allowed to wear costumes that are not too scary or gory so the little gators don't get too spooked.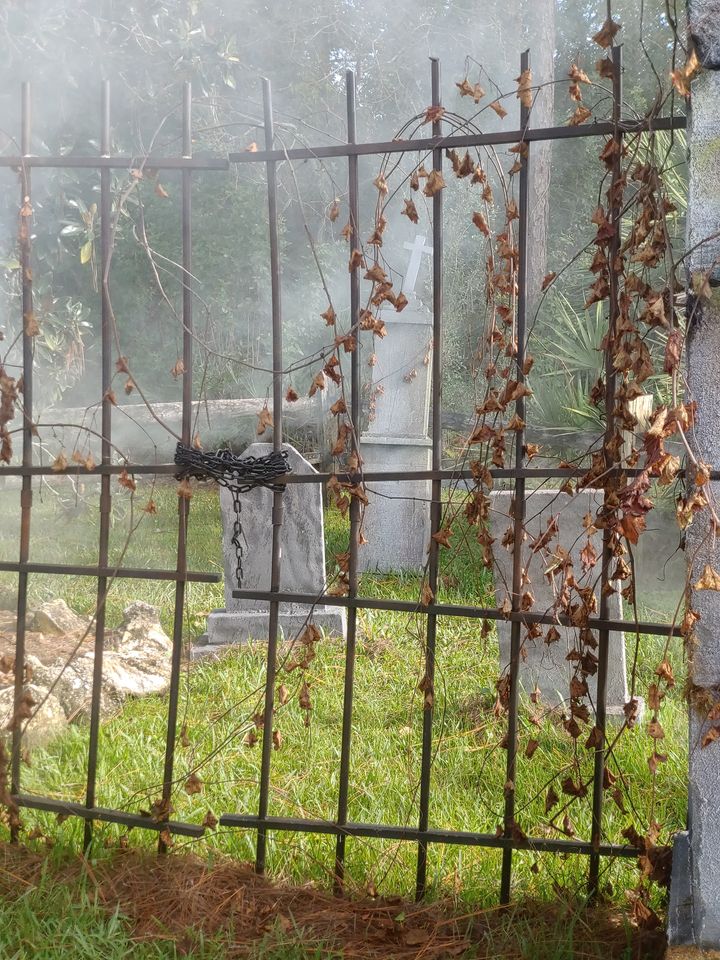 On Sunday's, kids will be able to participate in a costume parade. This event features Gatorland's original character, the Social Distancing Skunk Ape, who will show you how big 6 feet really is!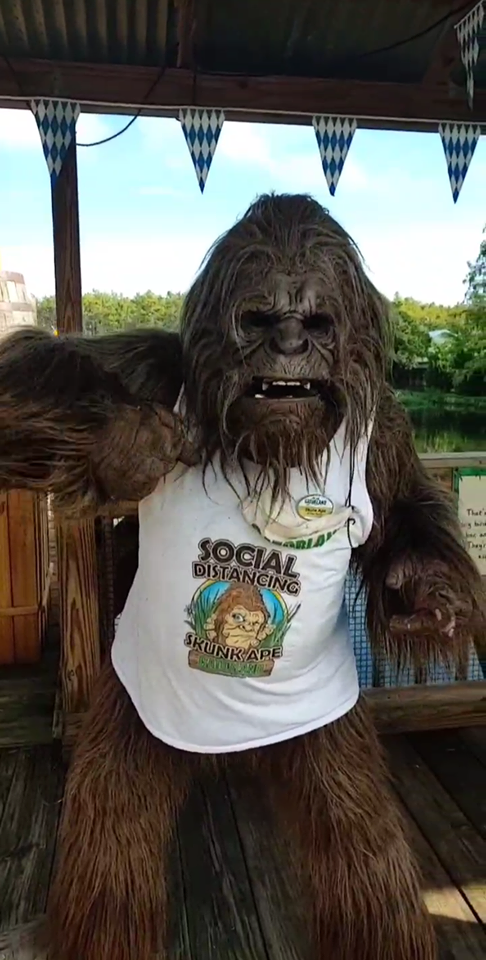 There are multiple other character meet and greet opportunities throughout the park and some surprise creepy creatures to find in the Gatorland Express spooky train ride! The train is an absolute must do!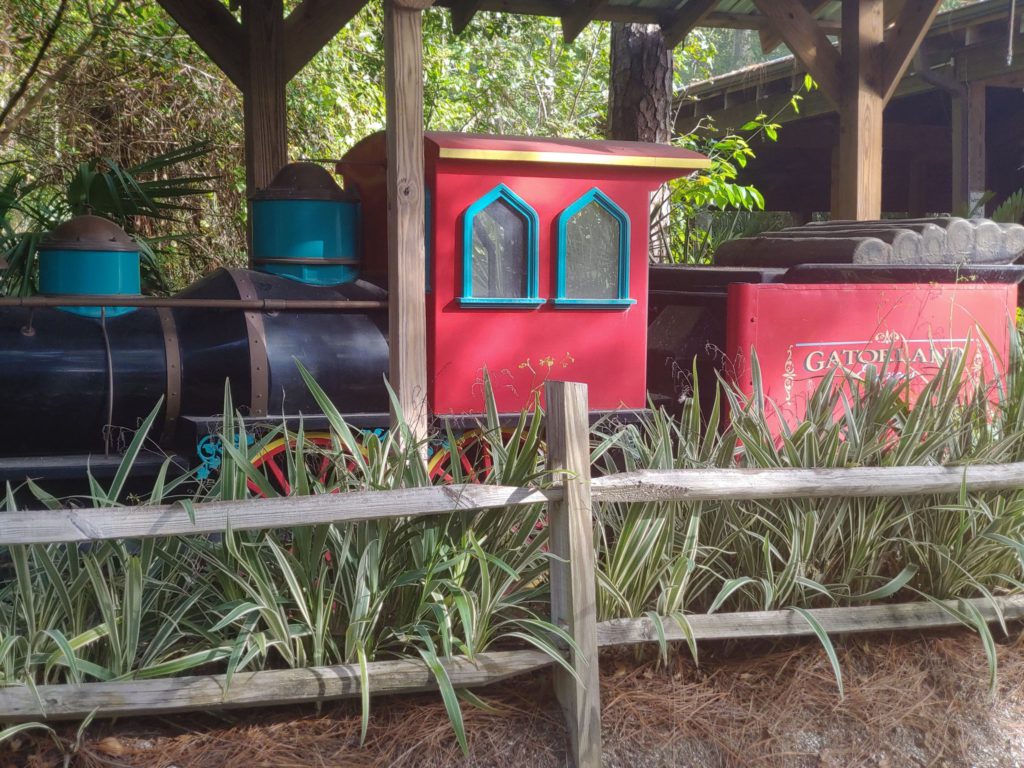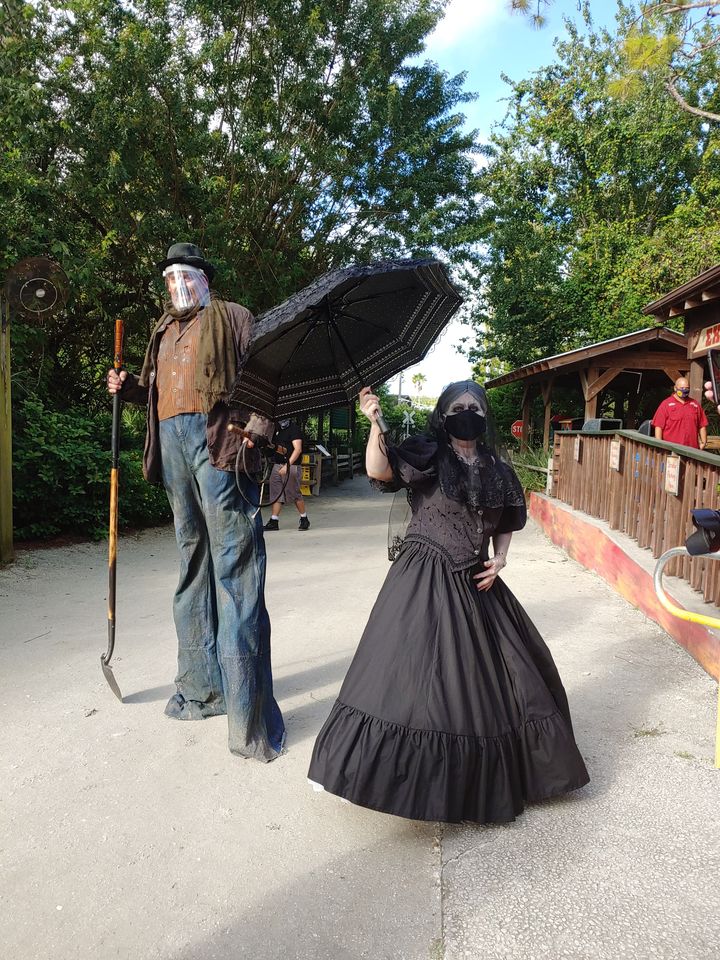 There will also be live "undead" music playing along with a variety of other vendors, games and fun giveaways! There will also be special animal encounters throughout the day.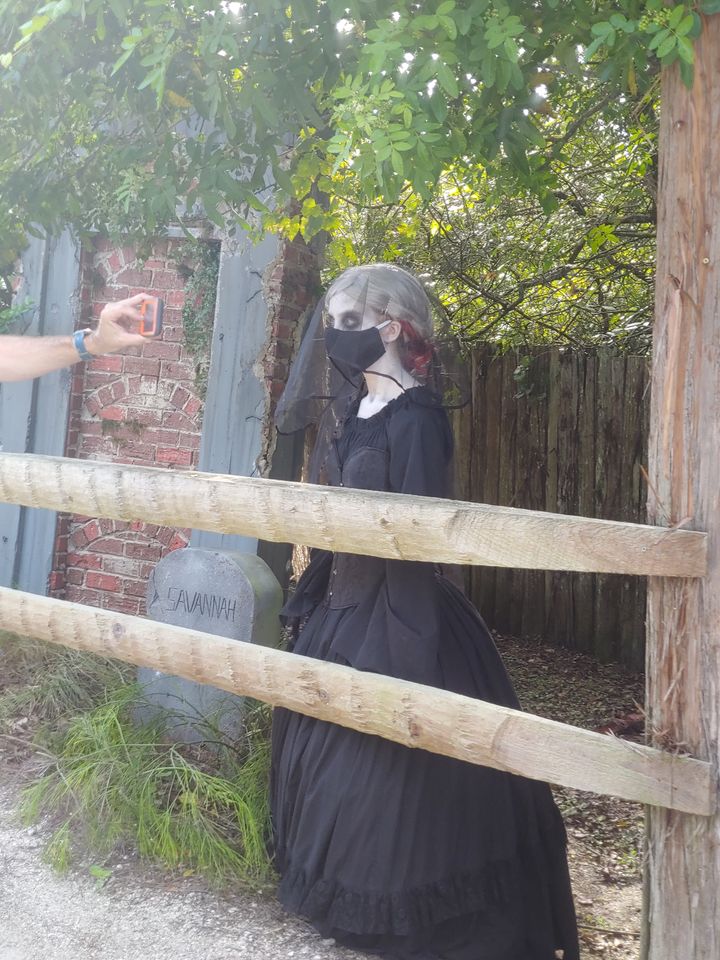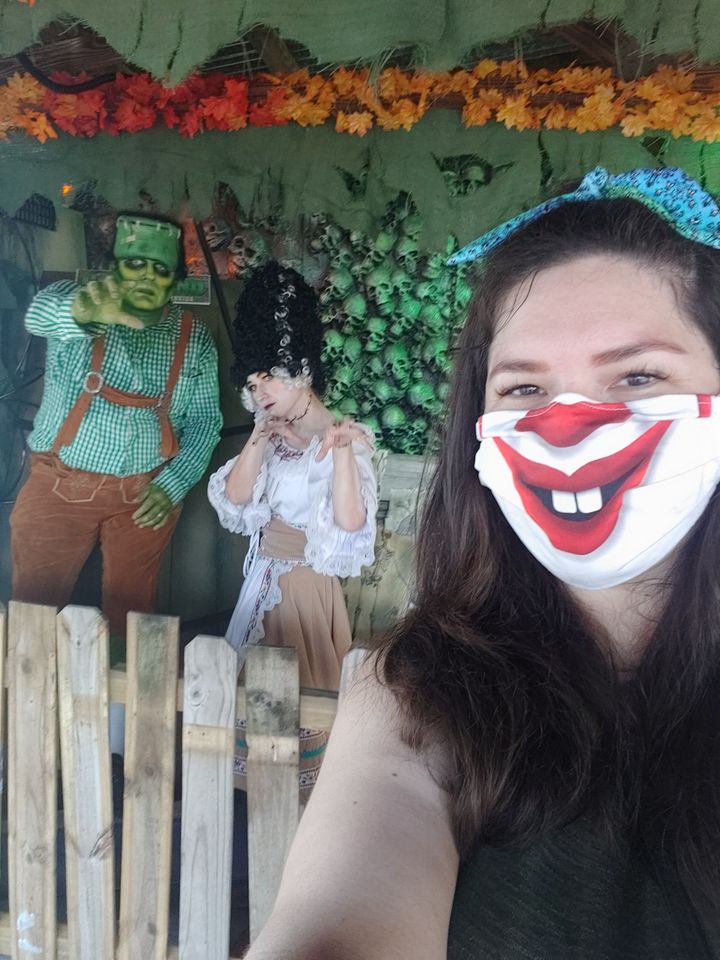 Chomp, Chomp, Chomp
Don't forget to check out the various food options while you are there.
There is a coffee shop where you will find coffee, teas, soda, smoothies and lemonade. A perfect stop for a hot day!
Gator Jake's Fudge Kitchen features fudge and other goodies made by Derek Keleghan who originated from Ireland and has been at Gatorland since 1999!
Pearl's Good Eats, which has been at Gatorland since 1991 and is named after the founders wife, is a great spot to relax and eat! This spot features hamburgers, hot dogs, pulled pork sandwiches, ice cream and fried gator nuggets (they do not use their own gators!). There is a screened in lanai with picnic tables for you to use as well.
The Gator Gully General Store is located near the splash pad and has a variety of cold drinks and ice cream to help you cool off!
There is also a snack bar that has an array of items to choose from ranging from chicken sandwiches to macaroni and cheese! We got to try a few special items that will be available during the event but in larger portions. One is the Gator Po'Boy which was really good! Again, they do not use their own gators! It was very simple but still delicious!
Another item was a bratwurst crostini which was my favorite item! There was so much flavor on it from the pickle and tomato (I might be wrong on toppings)! I would definitely order it again!
For dessert, we tried an oreo churro with a chocolate dipping sauce which was a great way to end the day!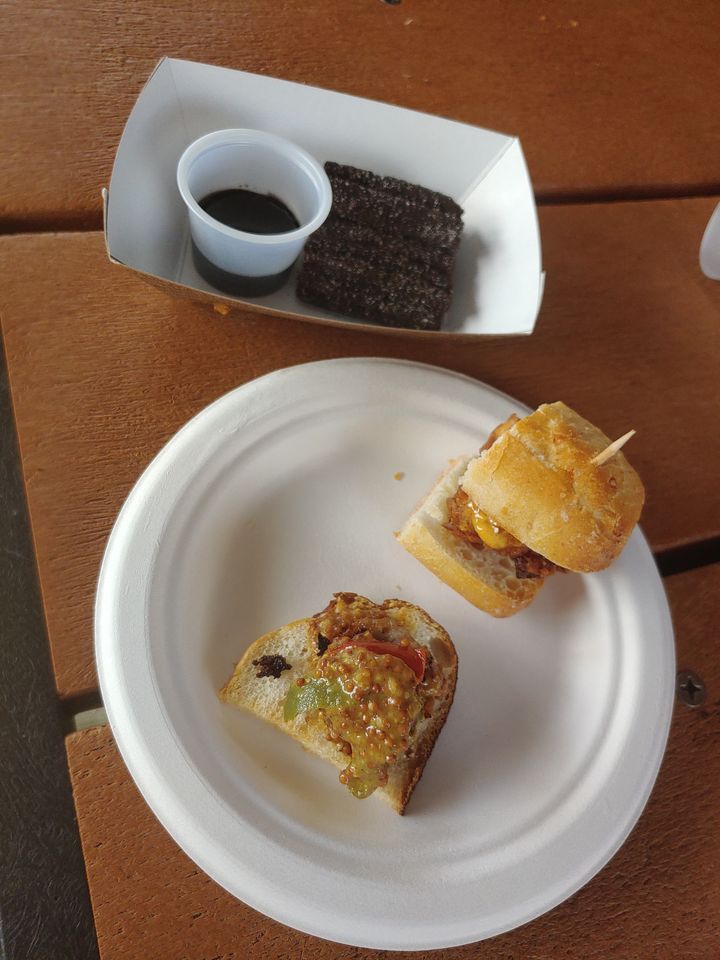 Gift Shop
Make sure to check out the gift shop on the way out! It is such a fun and unique gift shop featuring shirts, stuffed animals, toys, gifts, food and drinks, home décor and even face masks!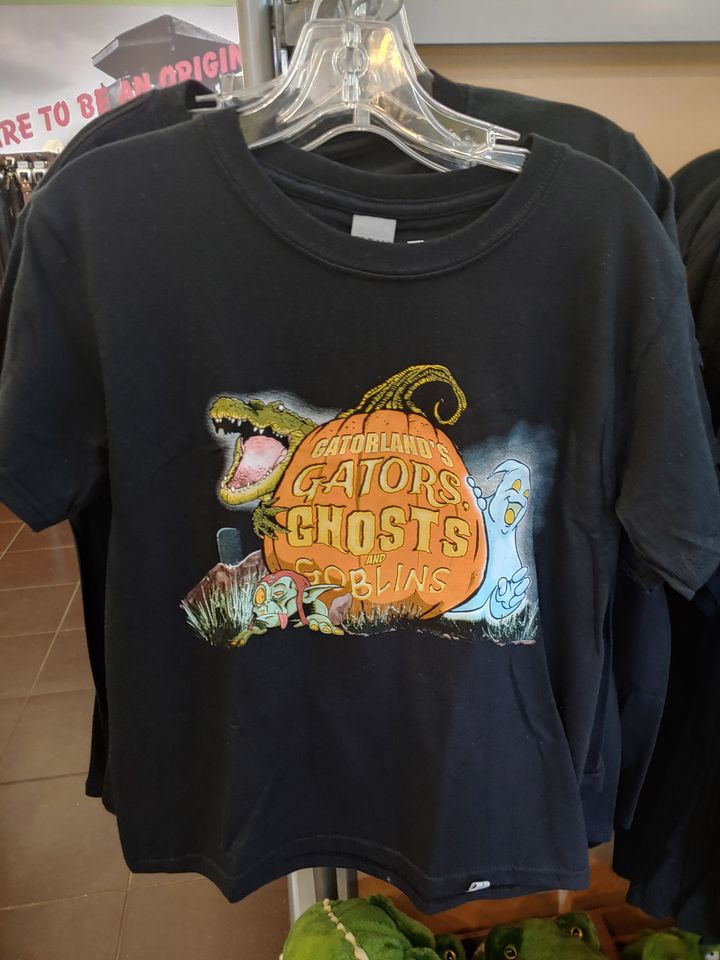 There's even an alligator tank in there if you didn't get enough!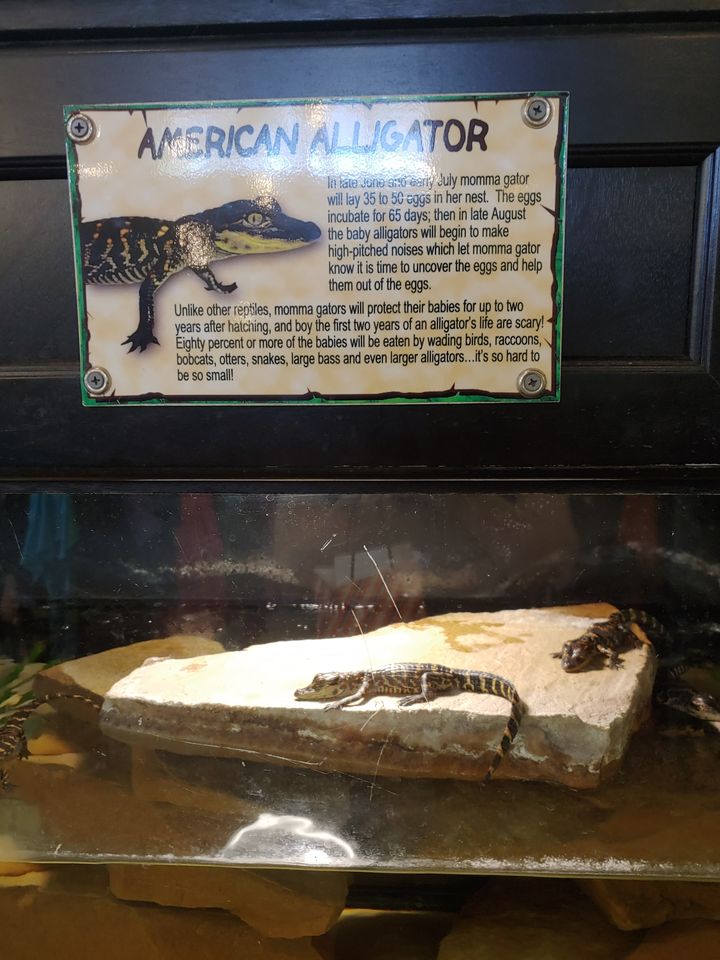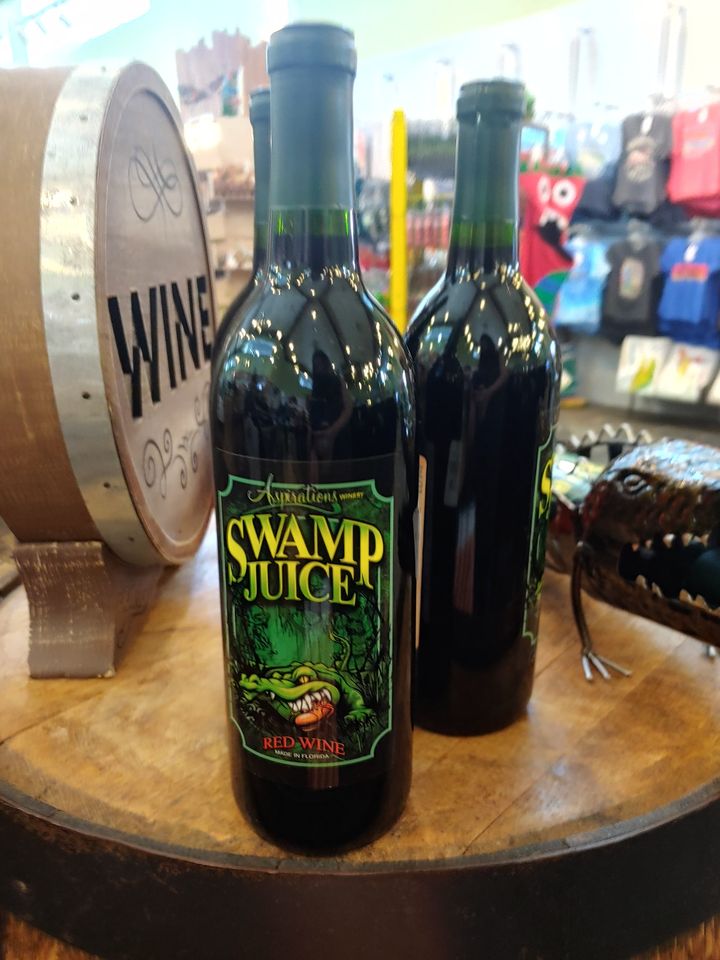 Social Distancing Measures
Gatorland is doing a great job with their social distancing measures! There are signs everywhere stating to wear a mask at all times and to maintain a safe distance of 6 feet away from anyone who is not in your group. Hand washing stations and sanitizer are also available throughout the park.
There are also markers placed on the ground for your party to stand on in places with lines such as the train. Of course, the Social Distancing Skunk Ape may be around to help when needed!
Overall Thoughts
I highly recommend checking out Gatorland's Gators, Ghosts and Goblins event! It is going to be such a fun thing to do with the family during this slightly different Halloween season. If you can't make it to this event, Gatorland is a must do if you are in or visiting the Central Florida area.
Please note that masks are mandatory so please be prepared to wear one! Make sure to stay hydrated as well since it does get very hot there.
Gatorland has done a very good job on keeping the park as normal as possible while maintaining the safety of its guests and employees.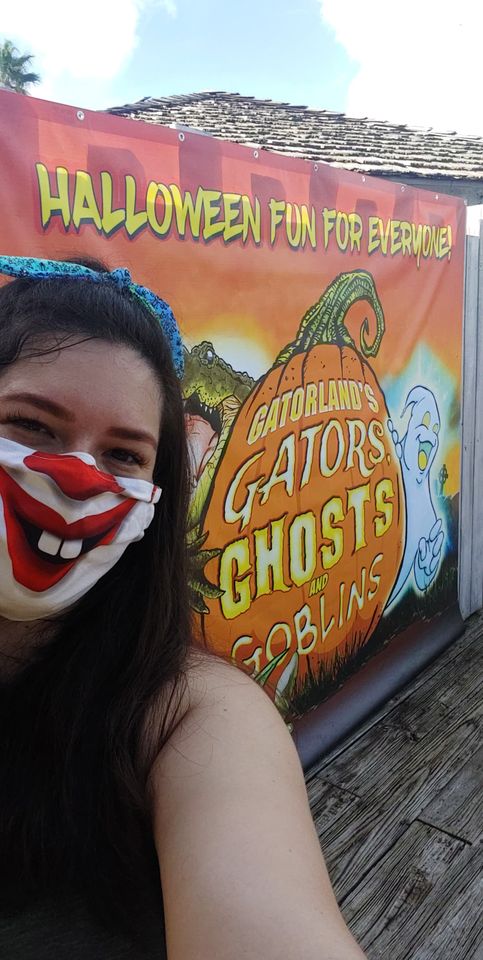 For more information, visit www.gatorland.com. Thank you again to Gatorland Orlando for the invitation!