Pride month is in full swing here in Orlando and Disney Springs has pulled out all of the stops. There are fun walls to take photos with and numerous snack offerings for you to enjoy throughout the area.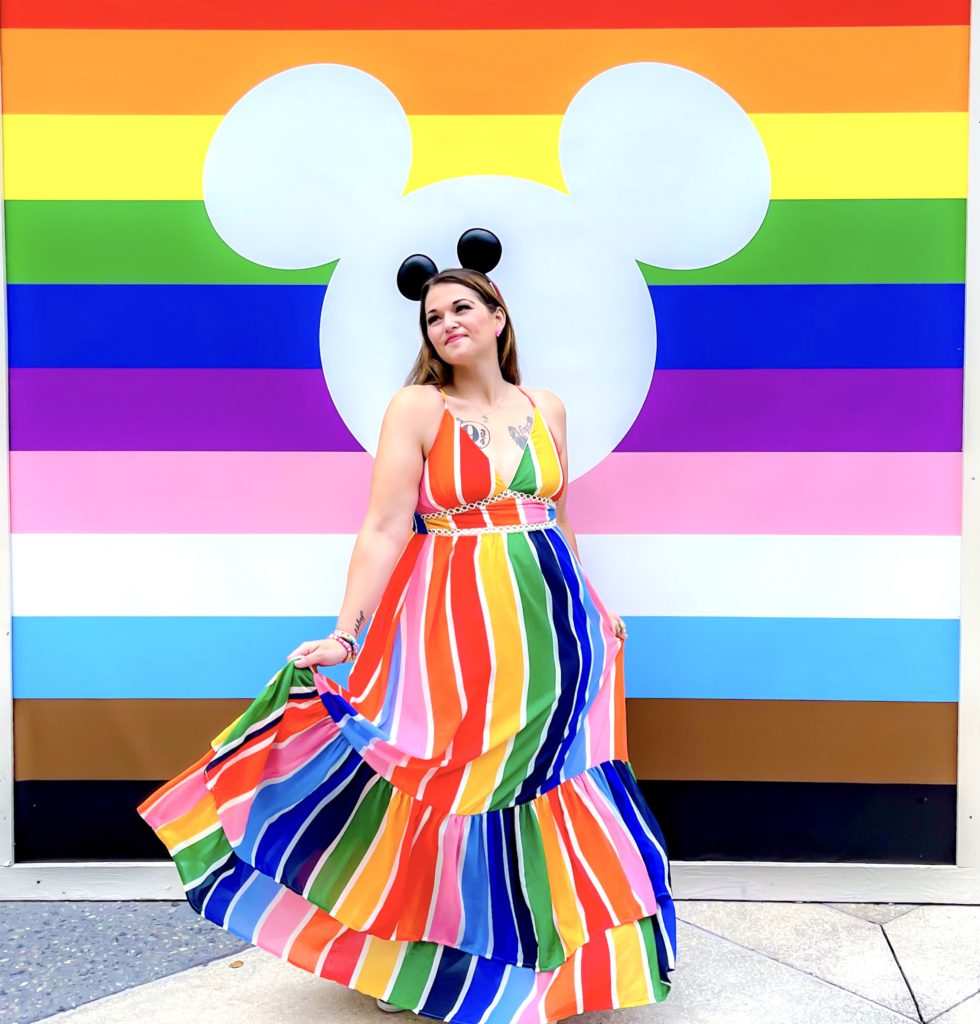 I was able to take some amazing photos in front of the walls in a fun rainbow dress and enjoy some of the snack offerings myself!
First, I tried the rainbow donut from Everglazed and it was delicious. It had a gummy rainbow on the top and was topped with rainbow sprinkles!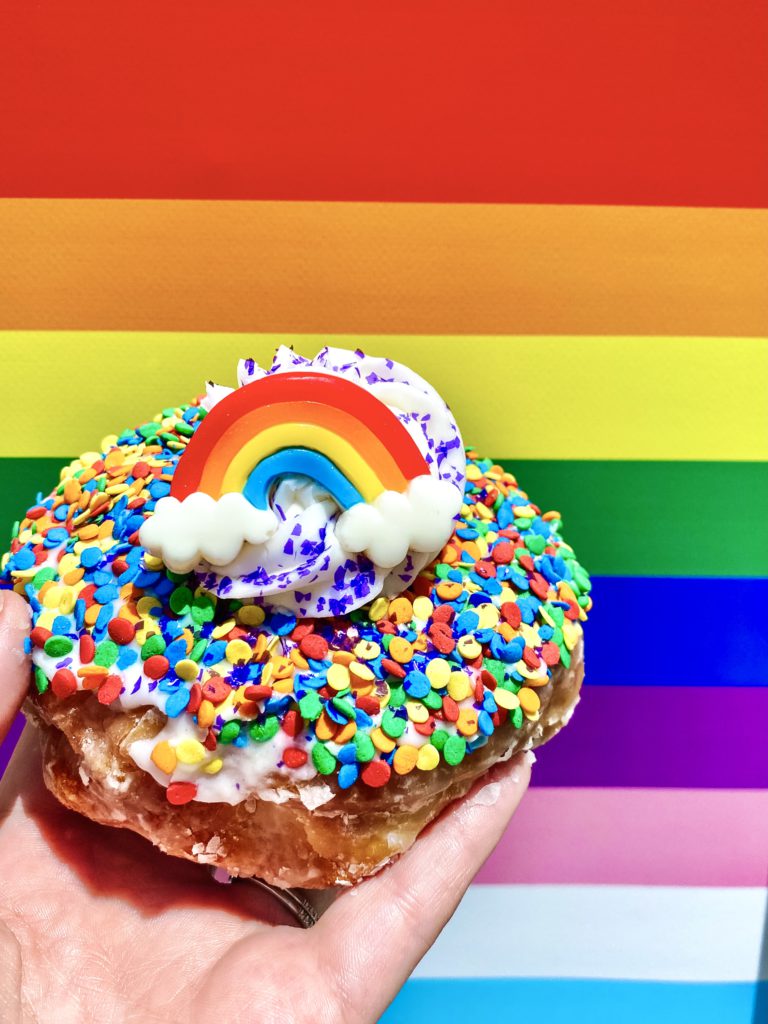 We waited in the queue for Gideon's since they have an awesome and huge rainbow pride cake slice. However, it sold out before our arrival time was called. I was told by the owner himself that the cake has sold out before 2pm every day since they started offering it.
There is a lot of Disney pride merchandise scattered throughout the stores. All of the shops including The Ganachery, Amorettes and even Candy Cauldron have rainbow offerings!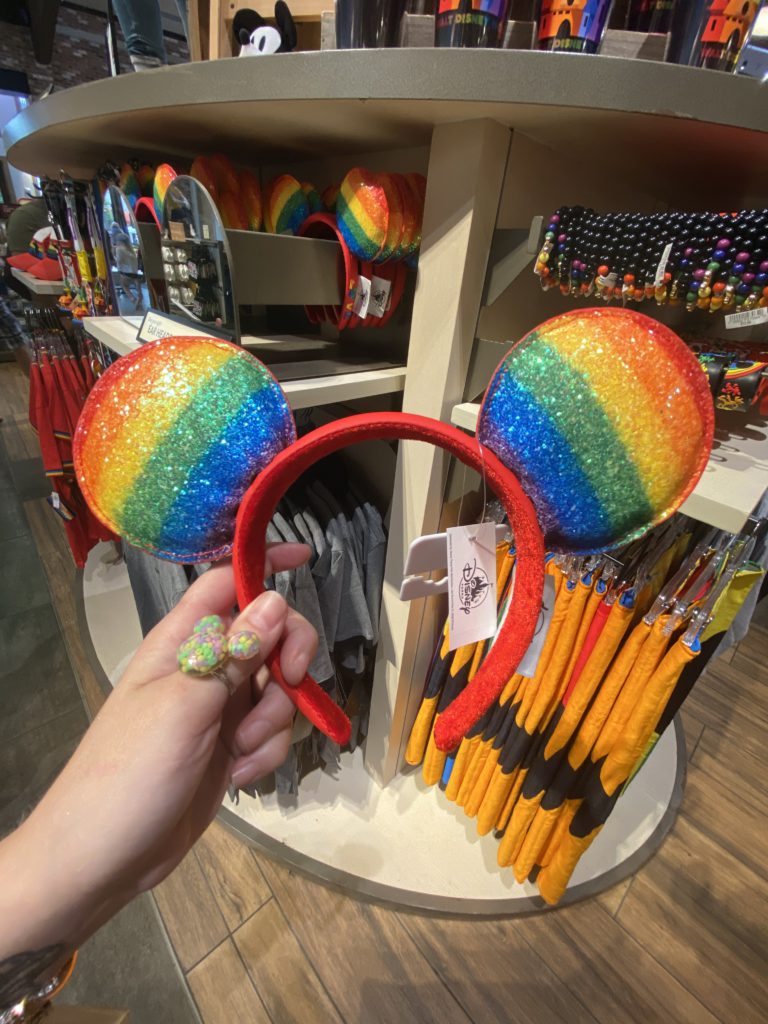 I am so proud to live in a state where embracing who you are is allowed and encouraged! Have you been to Springs recently to enjoy all the rainbow love?