If you're looking for a family fun night out here in Orlando, you should try the Pirates Dinner Adventure.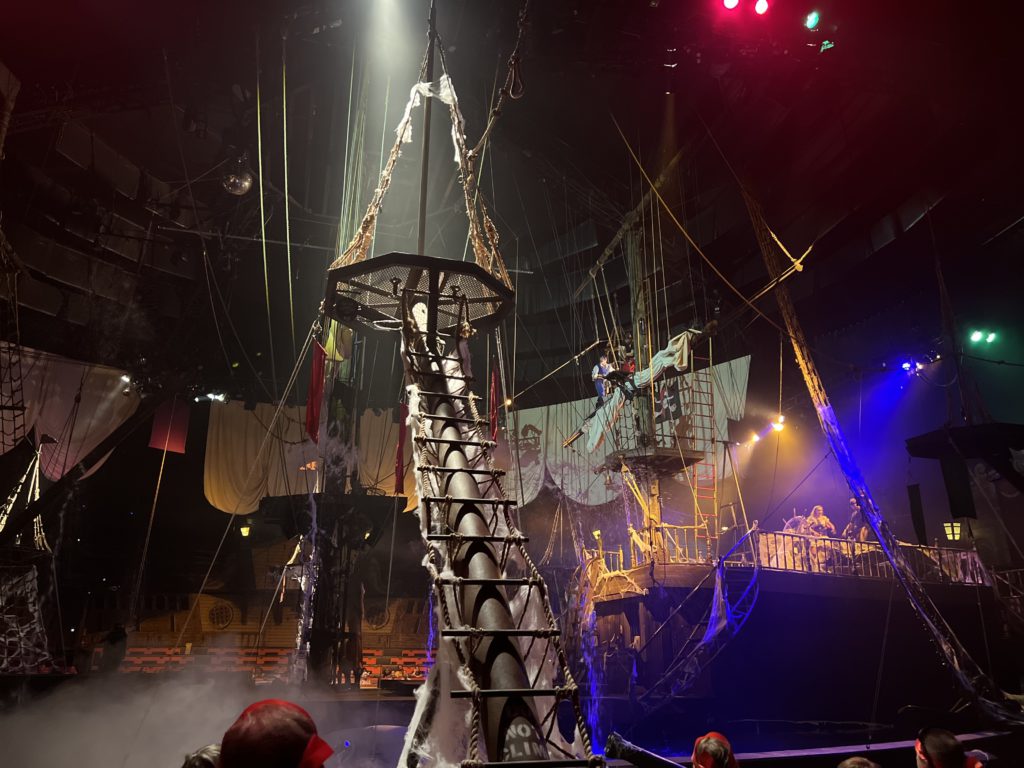 From start to finish the show is action packed with stunts, fight scenes and acrobatics. They get the crowd involved with the show the entire time and you are served a yummy 3 course meal. We had Caesar salad, pork loin and a brownie.
My children laughed the entire show and it was nice seeing them have so much fun. We sat in the red pirate section and he was awesome.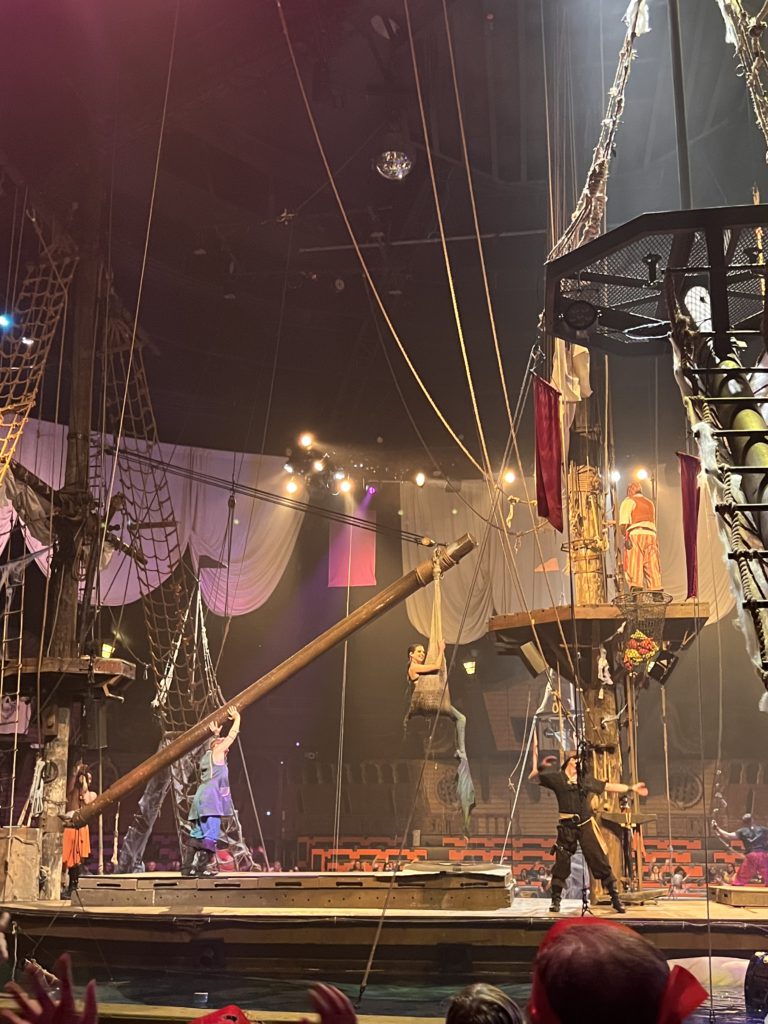 Inside the building they have multiple bars and a merchandise location. If you choose the vip experience you are served appetizers in a separate room prior to the show.
Special Offers: Vampirates
For the month of October only they have a special show called Vampirates. You and your family are cordially invited to Treasure Bay for their annual Halloween Ball. This annual gala will be filled with celebration, games, songs and fun. But beware! Danger lurks just outside the safety of Treasure Bay. A ruthless crew of Vampirates, led by the dark soul of Captain Sebastian the Black, have set sail for Treasure Bay with one thing on their mind, The Solzana's Eye.
This necklace possesses magical powers beyond imagination, and in the hands of Captain Sebastian the Black, will allow him to escape the curse of the night, and to sail the seas during the day, creating more destruction and spreading more fear. It is up to you, to join forces and defeat the crew of Vampirates, and bring peace back to Treasure.
No matter what show you choose, your family will have an amazing time. For more information visit https://piratesdinneradventure.com/orlando/.
A big thank you to them for inviting Winter Garden Moms to experience all the fun!