We are #HalfwayToHalloween and Disney Parks invited us to be in on the fun! Can you believe that in just 6 months it will be time for Mickey's Not So Scary Halloween Party?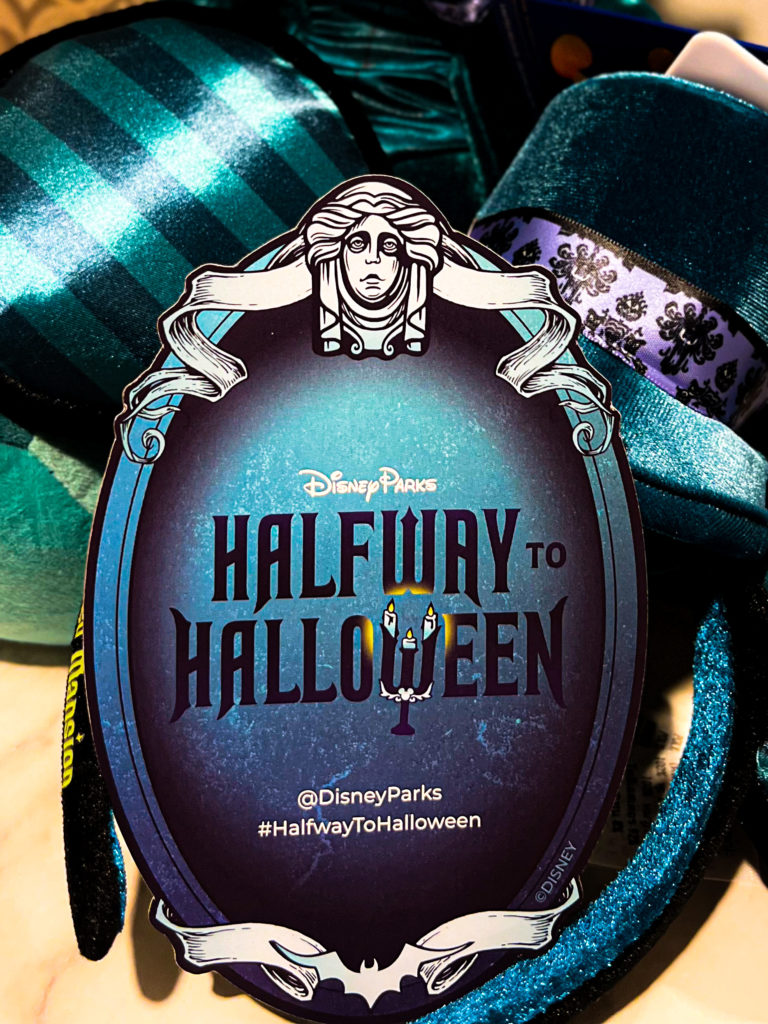 Disney Parks hosted us for their Halfway To Halloween event at Magic Kingdom to celebrate and it was a ghoulish good time! They had spooky treats, a DJ, sneak peaks of the new merchandise and even a dessert party inside of the actual Haunted Mansion! It made us really excited that our favorite time of year will soon be back.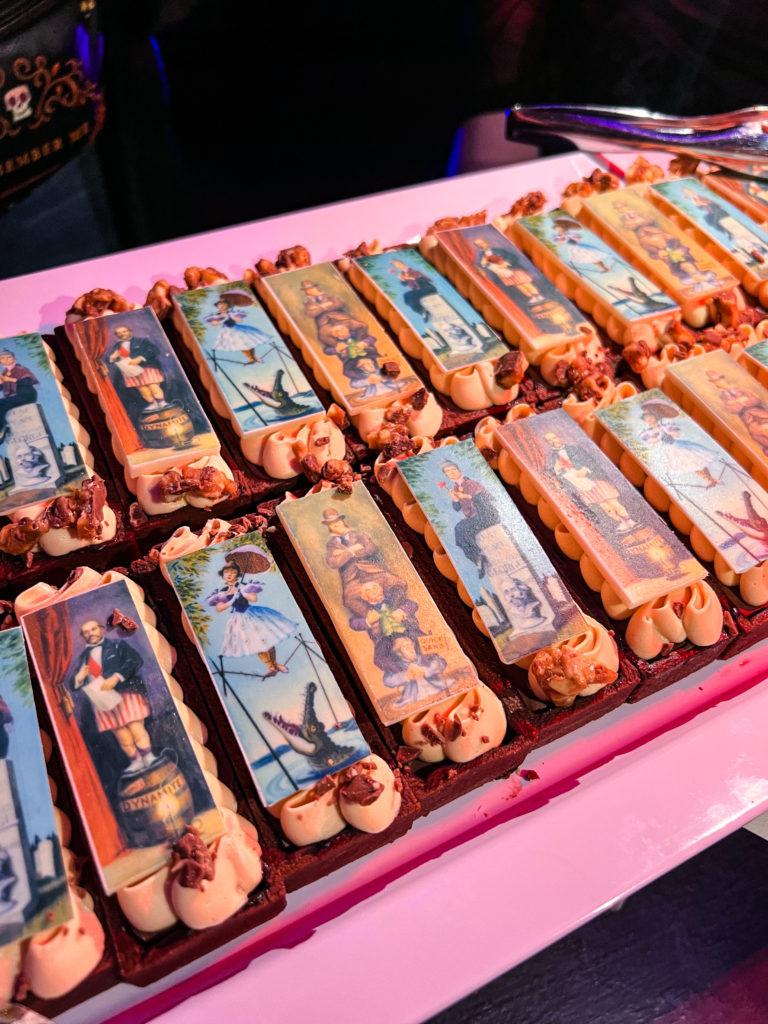 This year, the Mickey's Not So Scary Party that we love will be back and better than ever.
All of our favorites are back like trick – or – treating, parades, characters, and fireworks but there will also be new photopass opportunities, new merchandise and new snacks to try.
Some of the new merchandise is featured here!
We also got to try some new Halloween treats! First we tried a party-exclusive, white pumpkin Secret Specialty Beverage which will be available to regular guests later this year during Mickey's Not So Scary Halloween Party.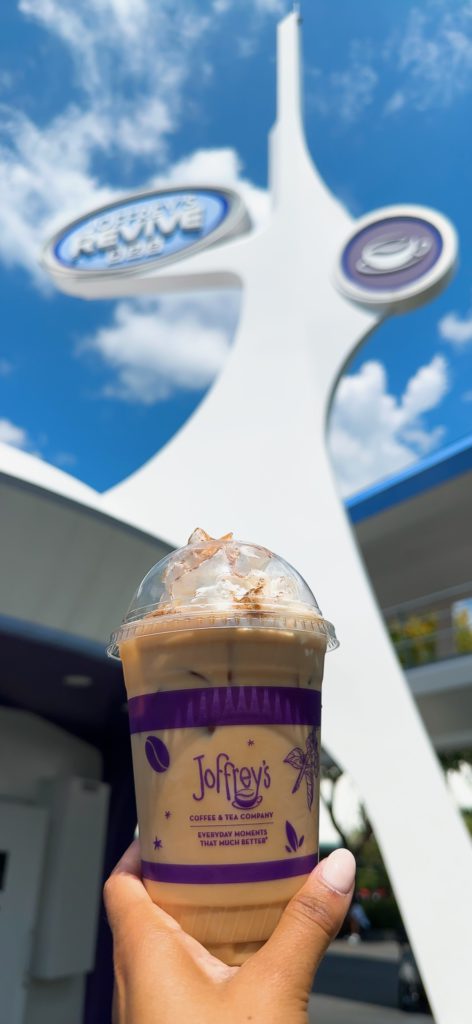 The second treat was a limited-time eerie caramel popcorn Secret Menu Item from the Main Street Confectionary. This item is available to regular guests from 4/20-5/4/23 to celebrate Halfway to Halloween. Visit "Kernel Kitchen" in the Main Street Confectionery and whisper the phrase "Doom Buggy" to unlock this treat.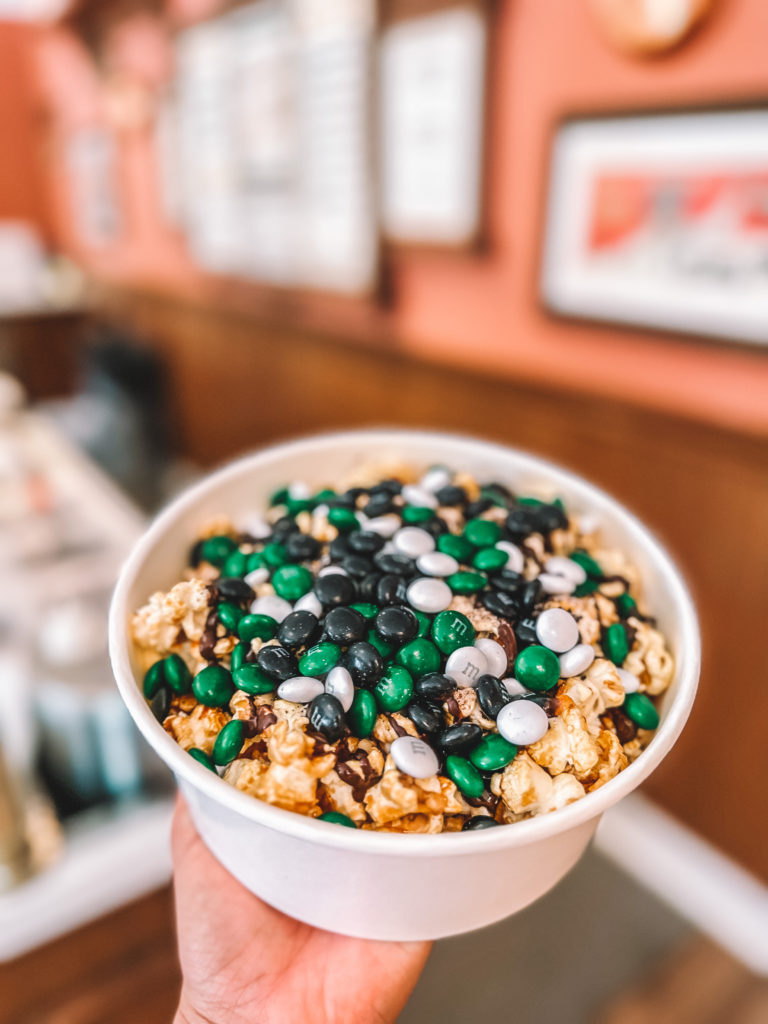 Party dates and ticket prices will be announced soon so keep an eye out for those to drop. Time to start planning costumes because Halloween will be here before we know it!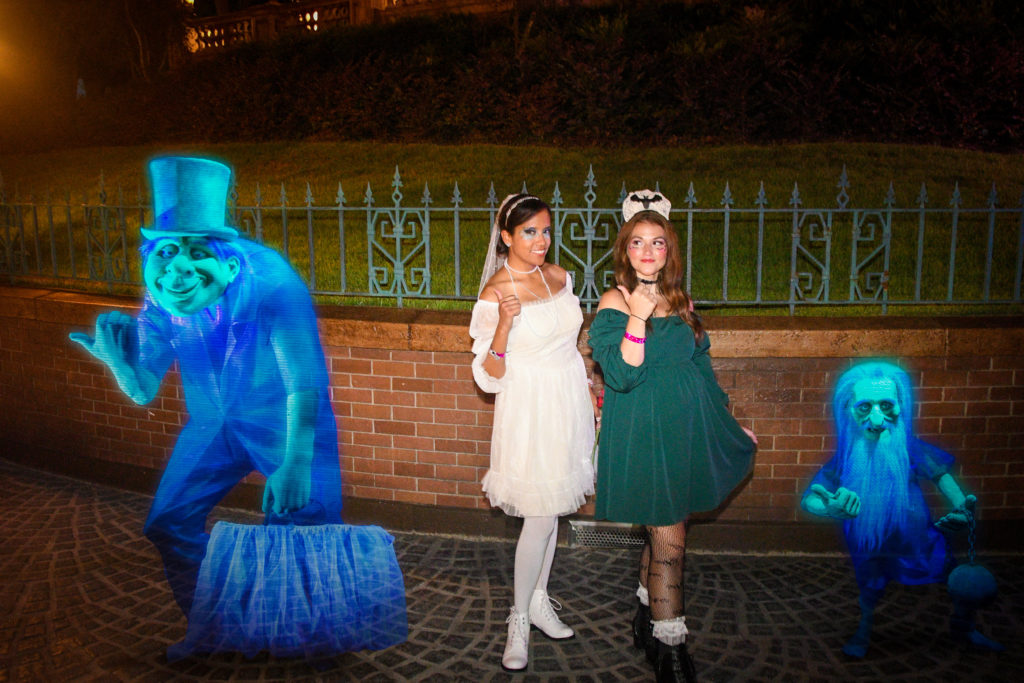 Visit the Disney Parks Blog for some spine-tingling tricks, "shriek peeks" at new offerings, spooky announcements, fun digital content and more! Special thanks to Disney Parks for inviting us for all the spooky fun! We can't wait for the actual party in just a few short months! Happy Halloween!