What is Sugarboo & Co?
I had the opportunity to visit Sugarboo & Co. in Disney Springs for a holiday preview event and it changed my life! Sugarboo & Co. is an adorable store full of farmhouse like items that you can't find anywhere else. They are created and inspired by Rebecca Puig who is the owner and artist behind this masterpiece of a store! Rebecca chose the name Sugarboo because it was the nickname she gave to her children and she created this store to create products that remind her of the ones she loves.
The store definitely puts out those loving vibes on all their merchandise which draws me in! It is what makes me want to create a magical Christmas for my daughter and share the same love with her as Rebecca shares with her children.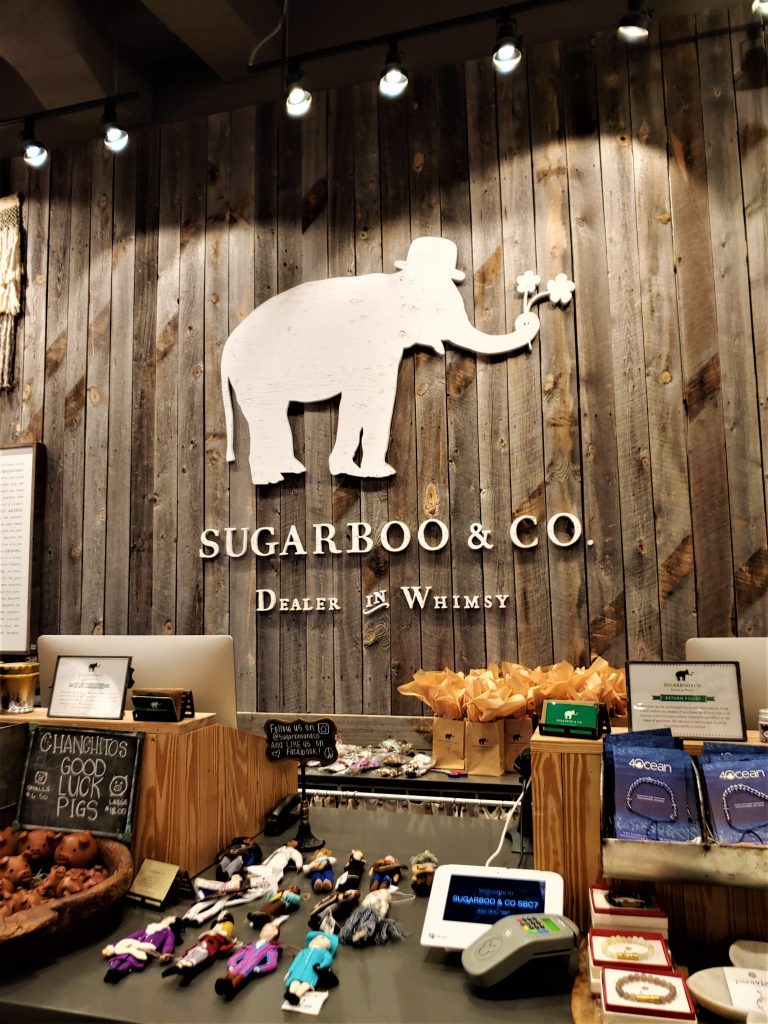 Holiday Décor and More!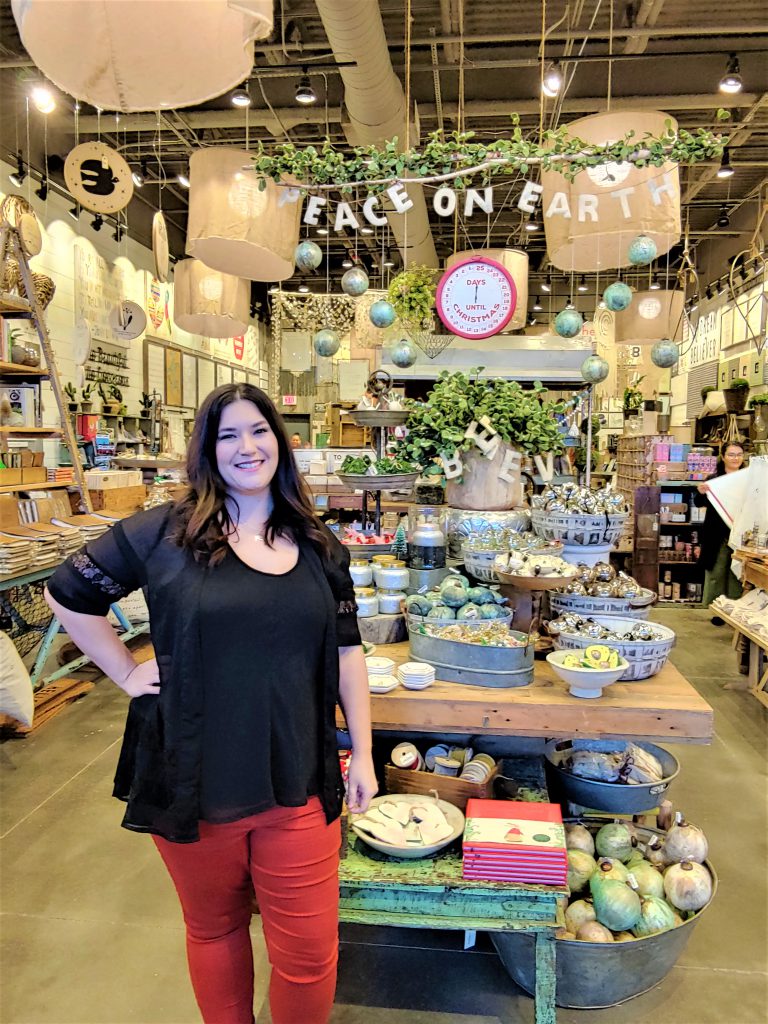 During this amazing visit at Sugarboo & Co., we got to see some amazing holiday décor and so much more! When you first walk in, you see the most beautifully decorated table full of the most unique ornaments. Their ornaments range from your traditional trees and stars to the quirky and fun pickle and avocado to the adorable hearts, trucks and even a trailer. Who knew automobiles could be so cute on a Christmas tree!?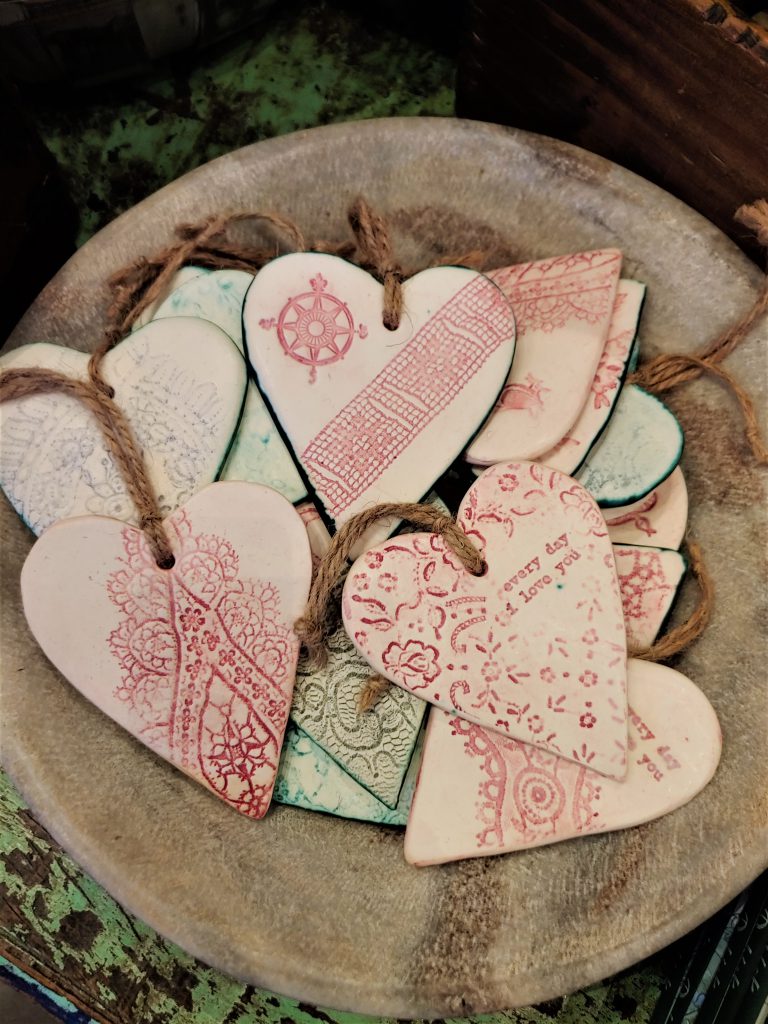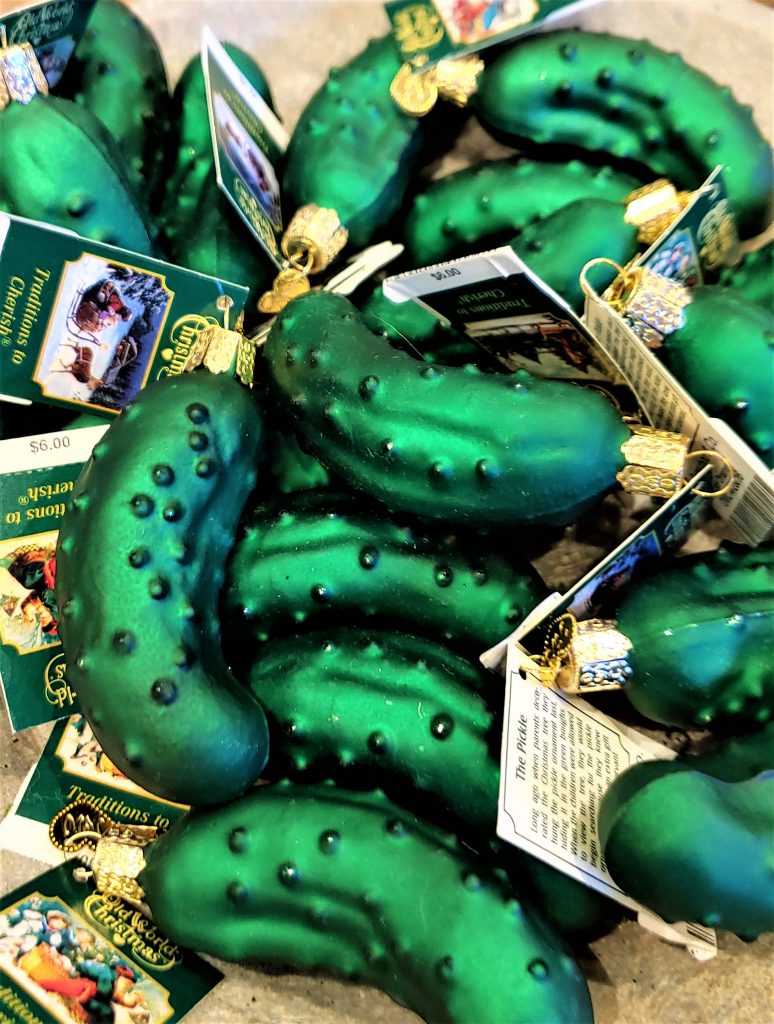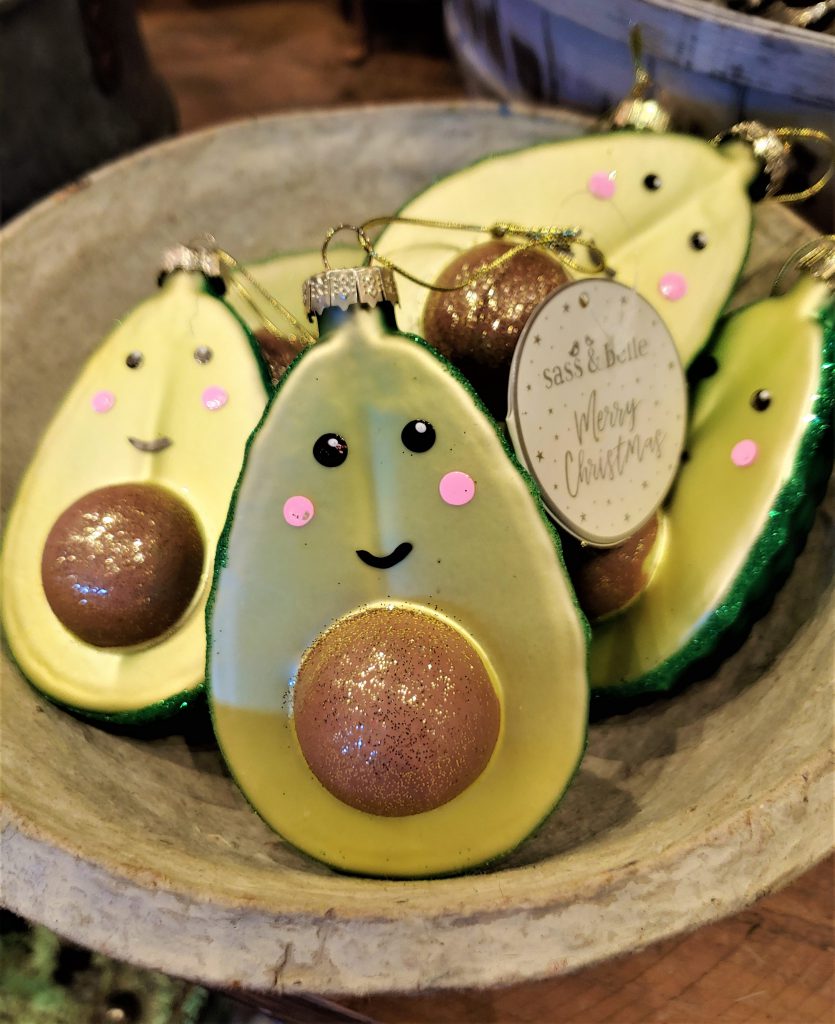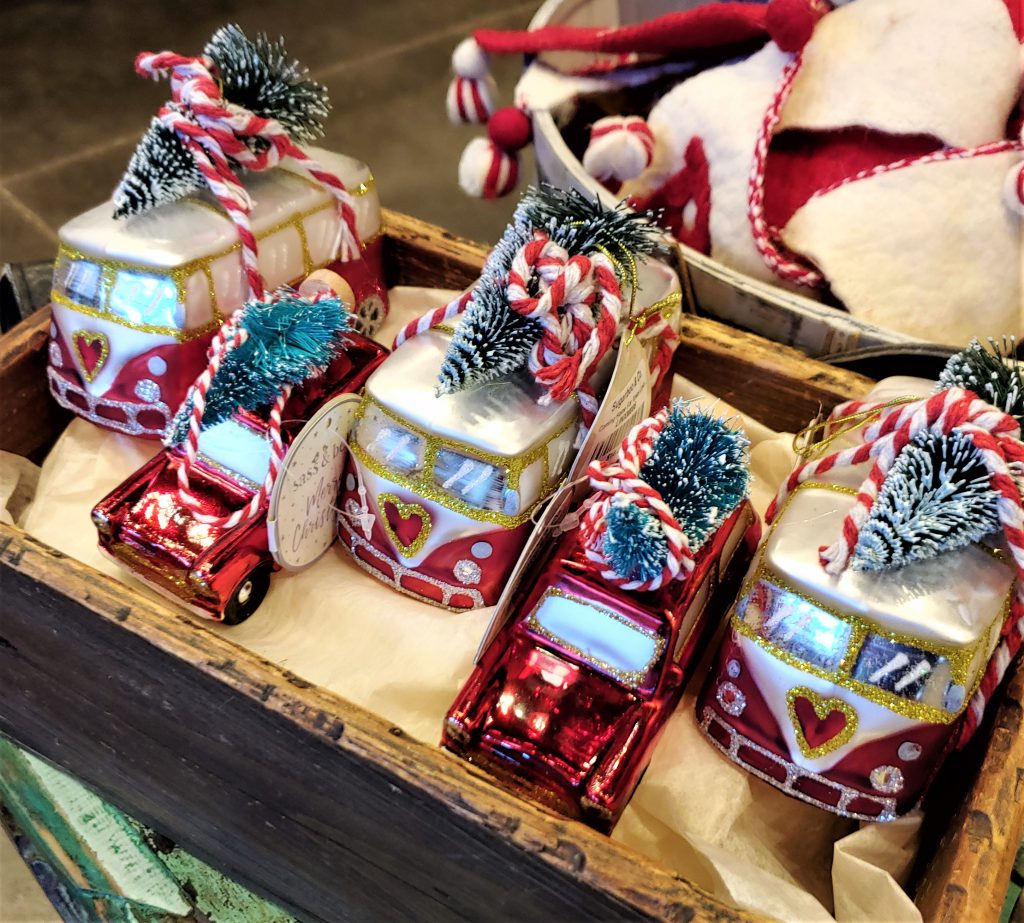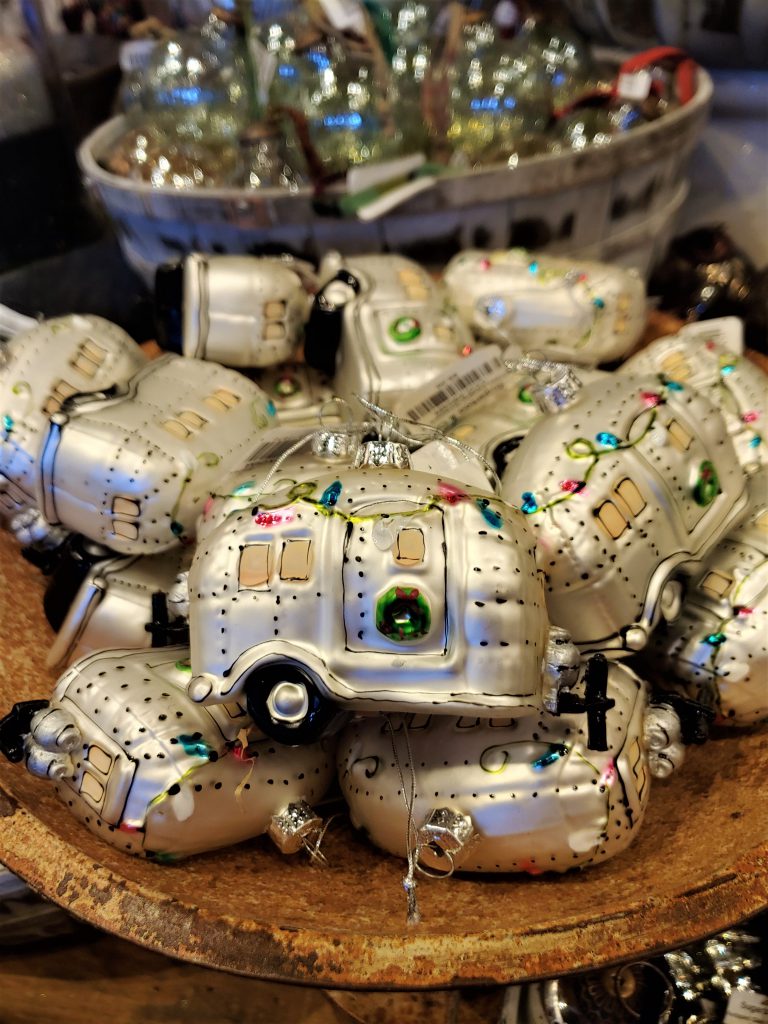 I really loved the decorative plates and cups with their bright colors, reindeer and traditional Christmas songs and phrases. Bags that could be used for wine bags or just cute table décor were also a hit with their comedic sayings like "Naughty List" and "Tree isn't the only thing getting lit this year," and the perfect items to give your kitchen that festive look you strive for during the holidays! One particular item that stood out to me was the milk and cookie set for kids to sit out on Christmas eve!
They also had some surprise guests from Terralina and Origins who are very close by in Disney Springs. Terralina brought their delicious Lemon Thyme Panna Cotta which was perfect for our early morning visit as it was not too sweet or tart. Origins brought an assortment of beautifully smelling lotions and creams that were so heavenly that we even stopped by their shop after this visit. These were such a great treat to add to this wonderful morning!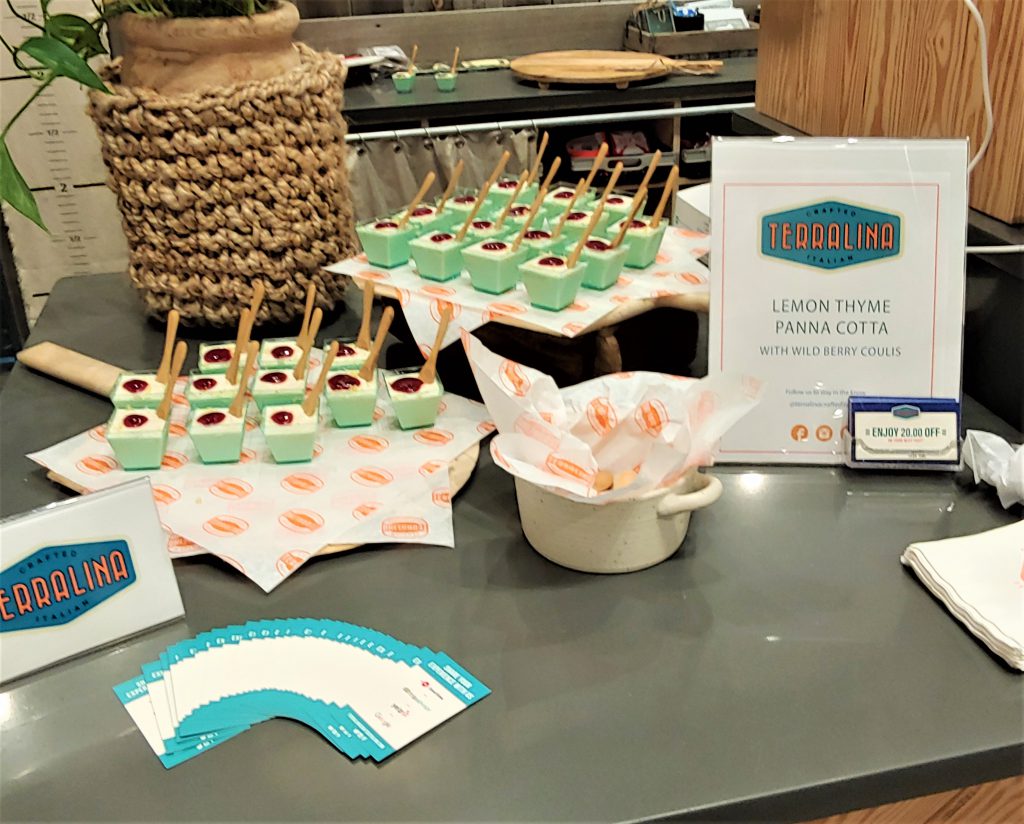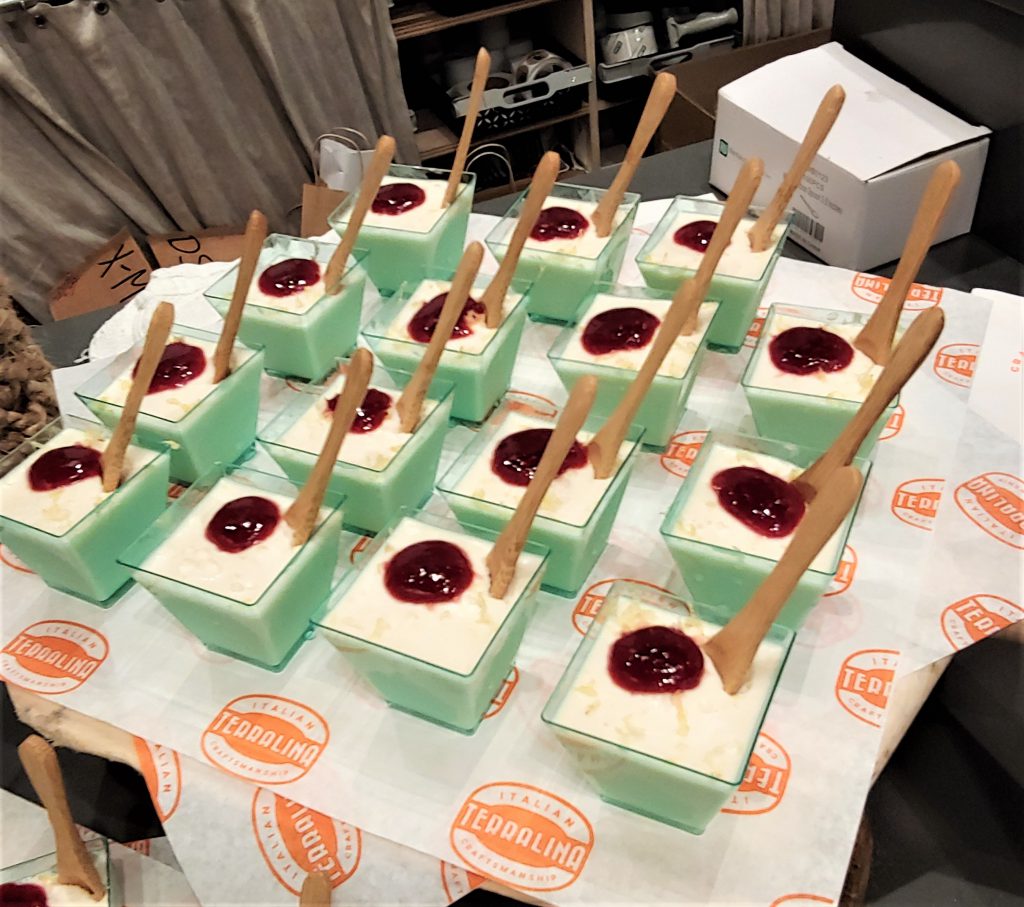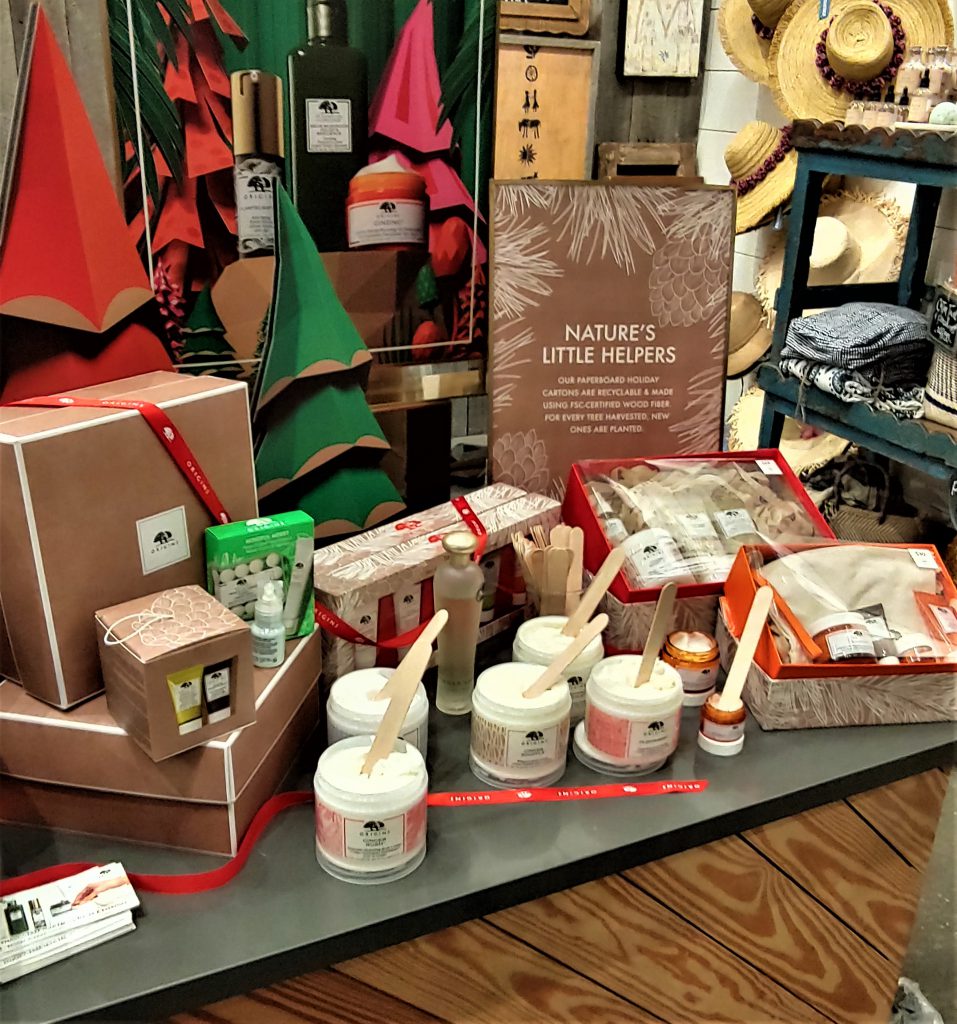 The Perfect Gifts!
I have always had a hard time finding Christmas presents for everyone on my shopping list. Sugarboo & Co. really makes it easy because there is something for everyone.
There's something for the gardener in your life,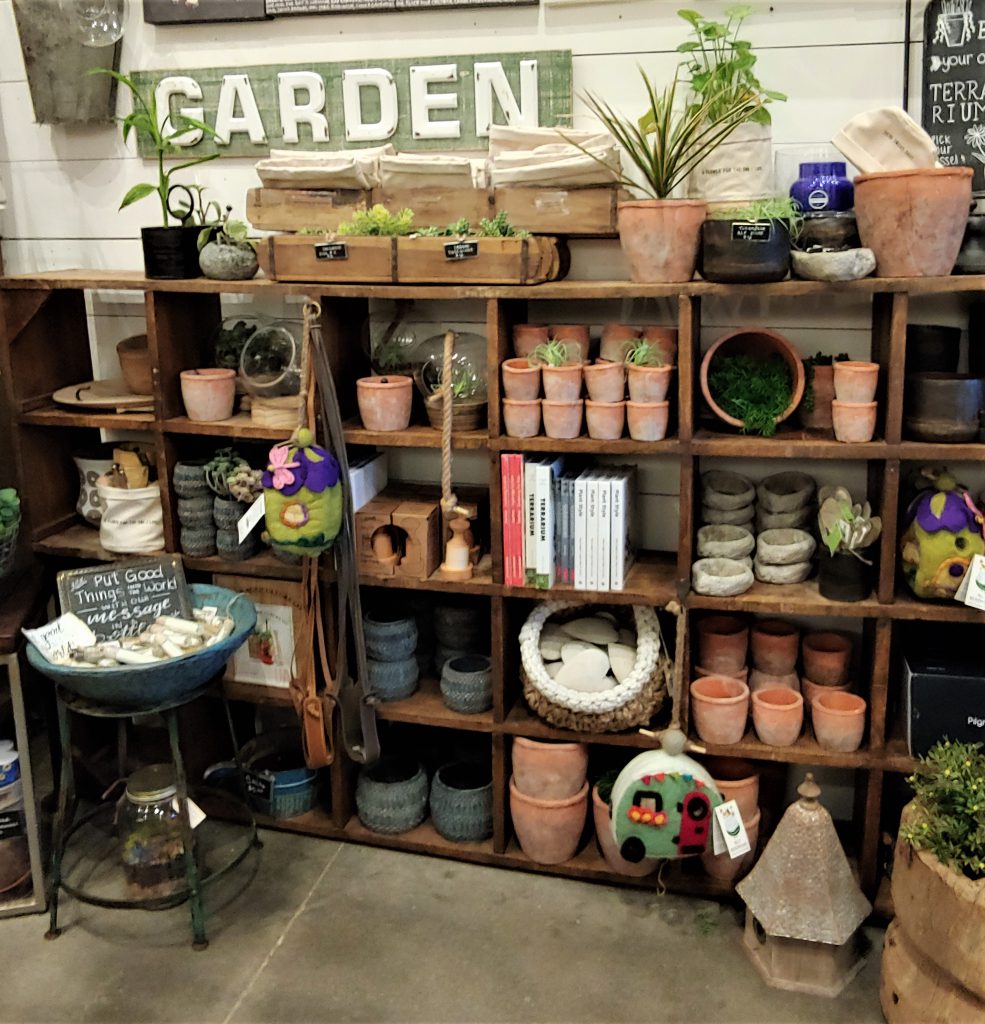 the bath and body lover,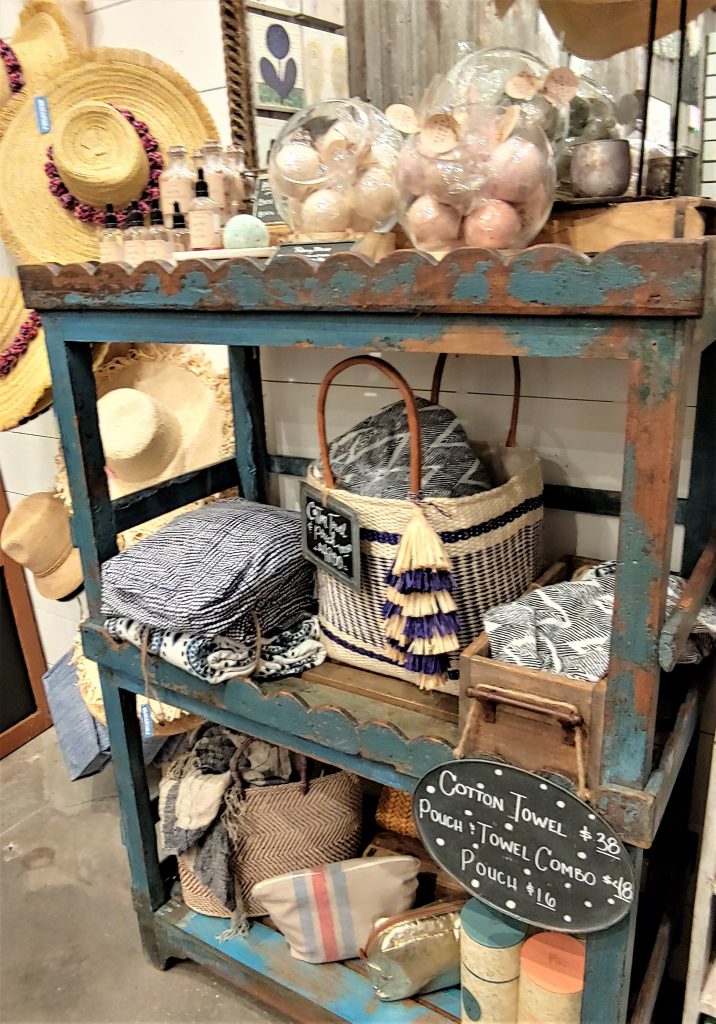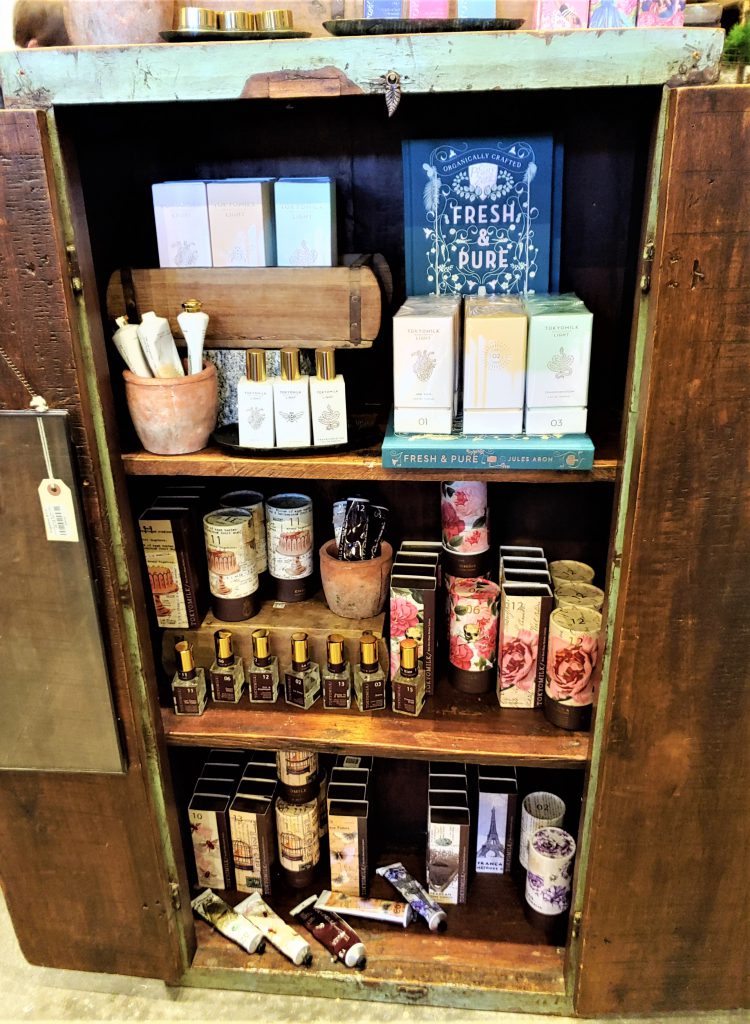 the crafter,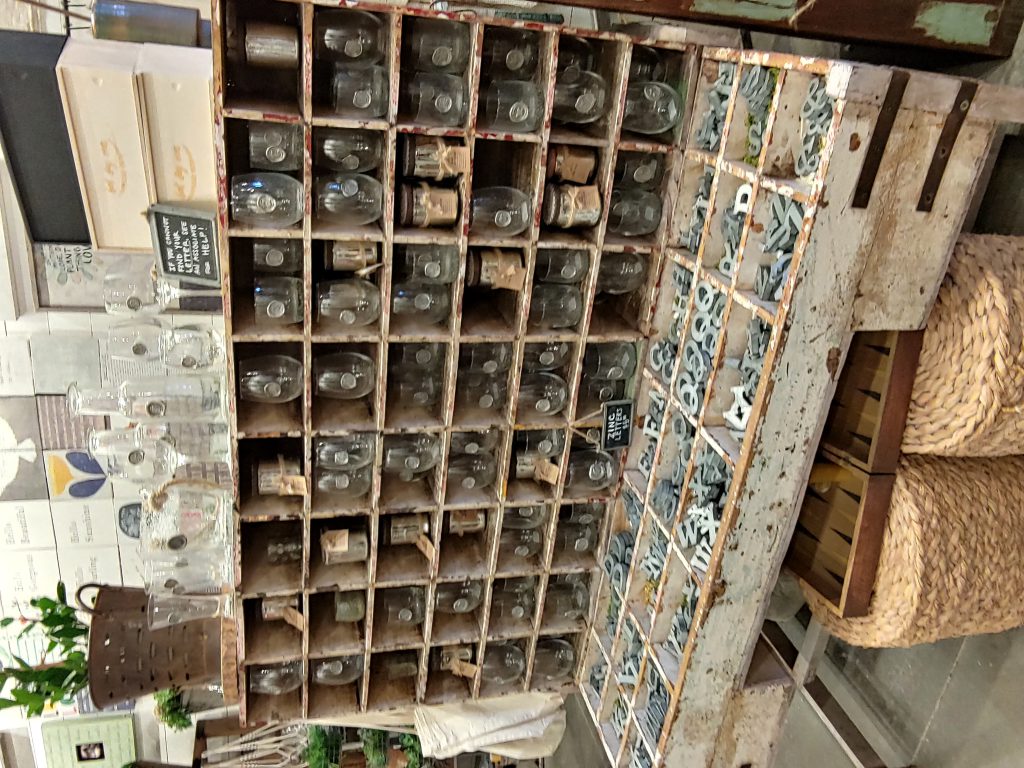 the party animals,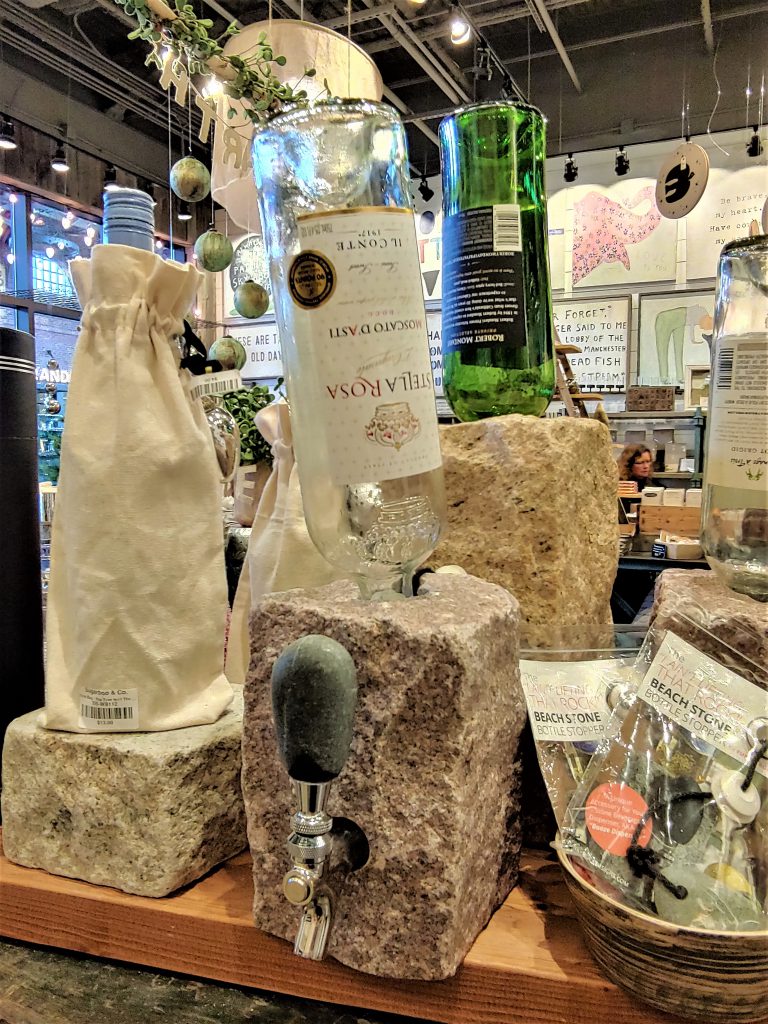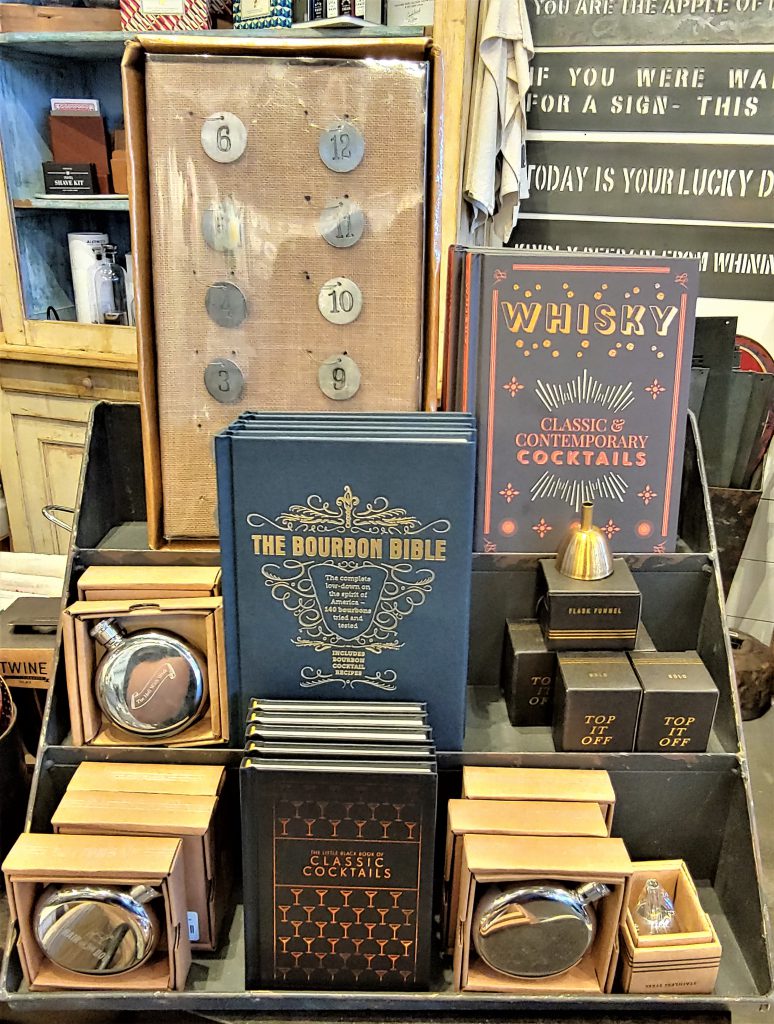 and we can't forget our furry friends either. Yes, they have gifts for your dog too!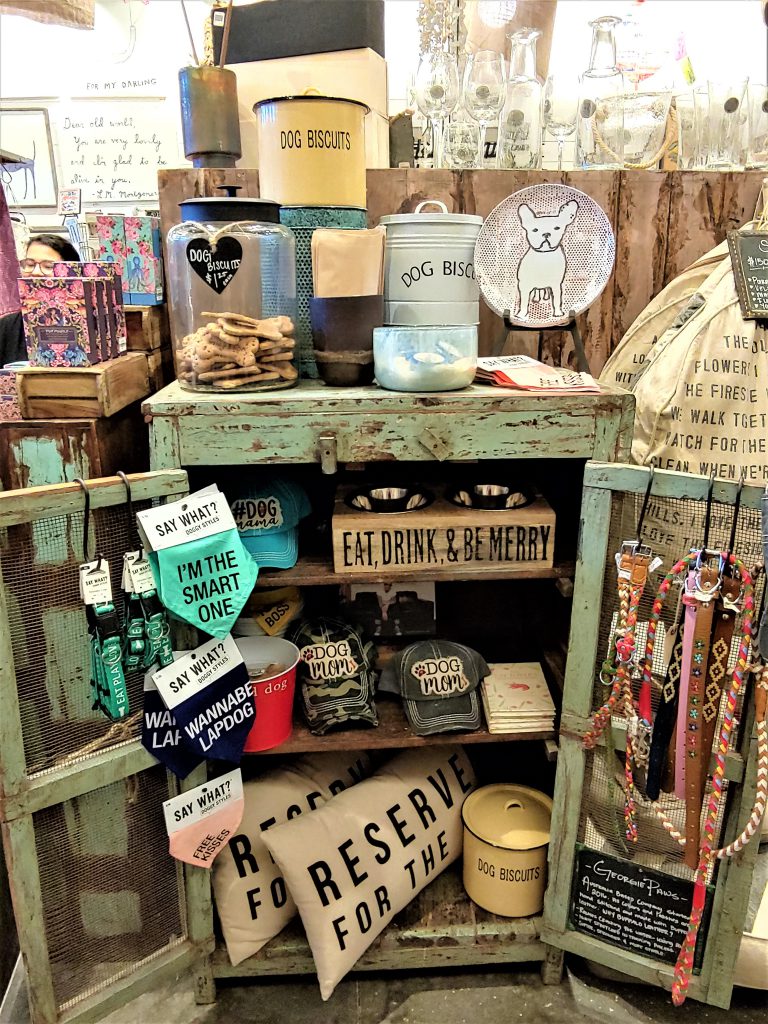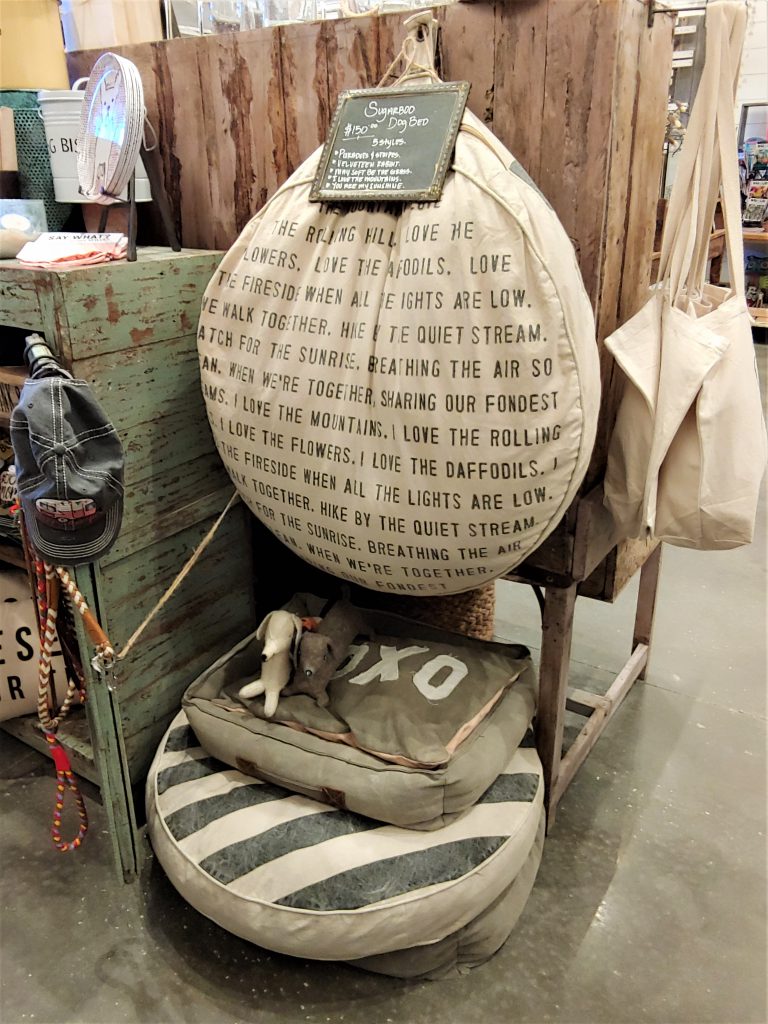 How about the jewelry collector? They have beautifully crafted jewelry with cute phrases just like the bags.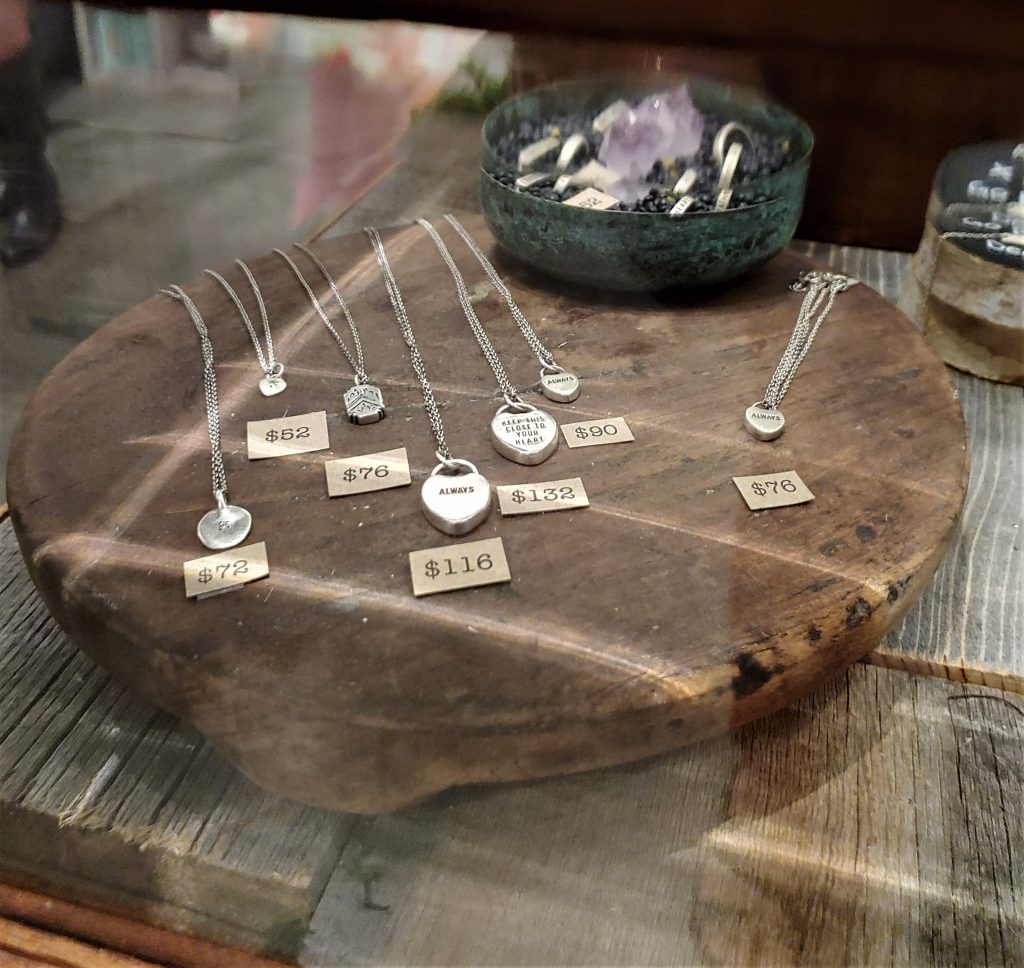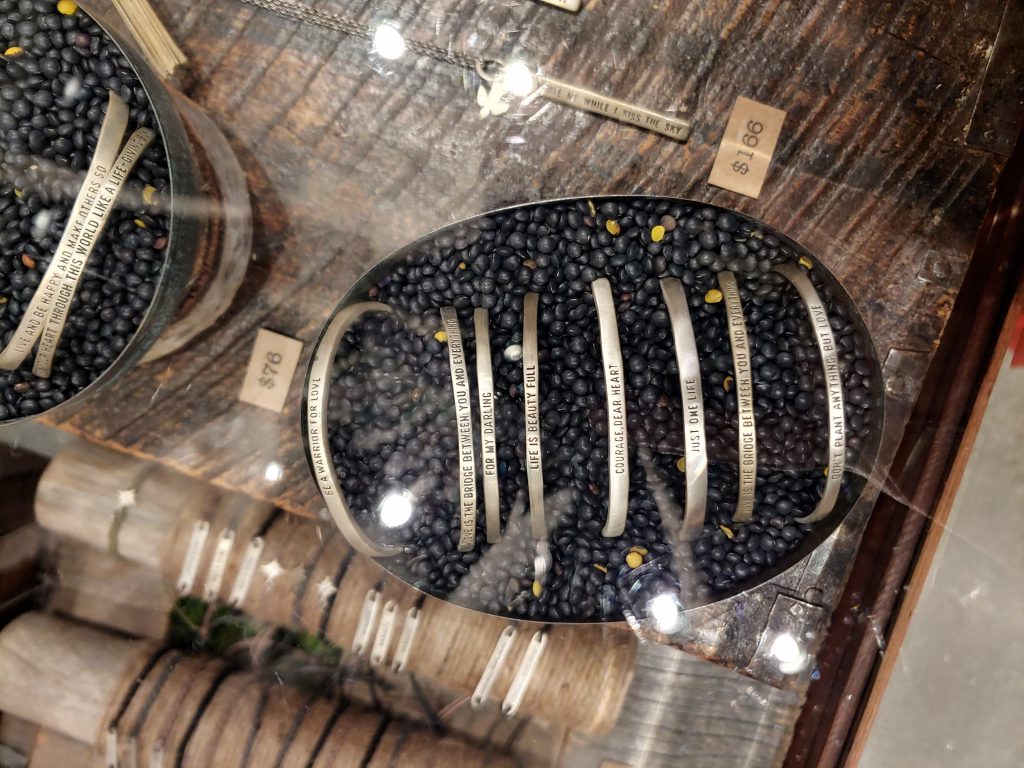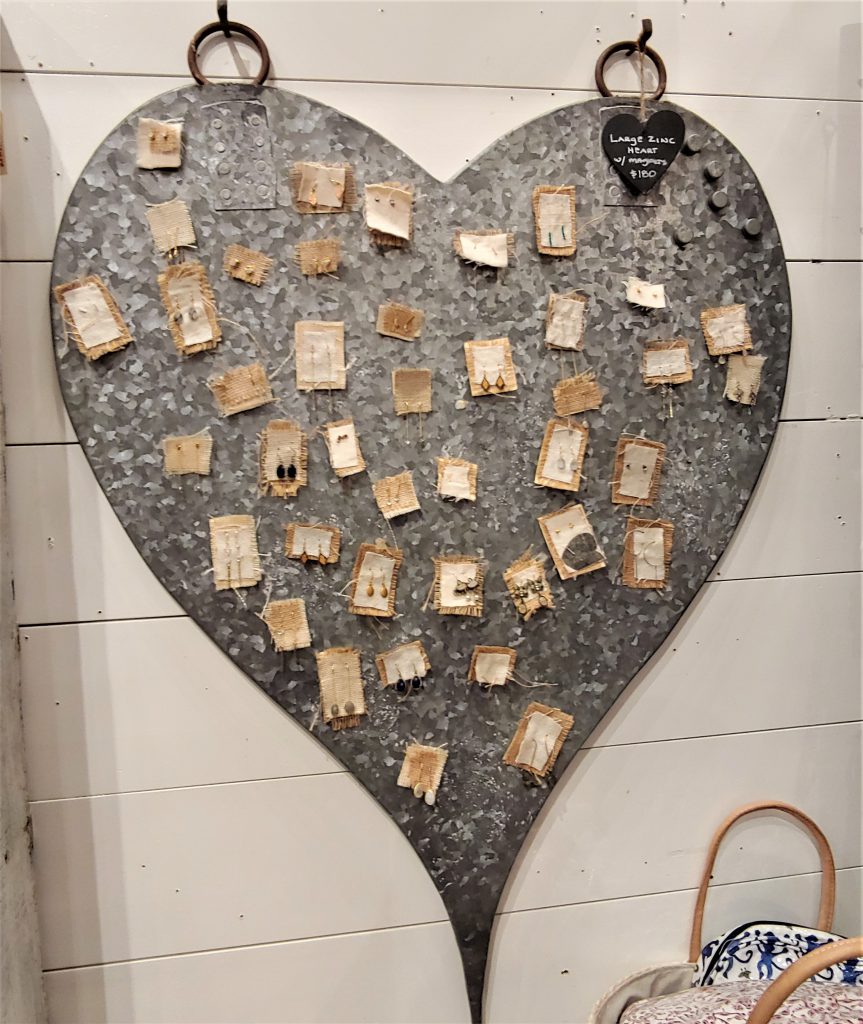 Speaking of jewelry, they have some amazing bracelets that are made from recycled plastic and glass. For every bracelet sold, it funds the removal of one pound of trash from the oceans and coastlines. These would make an amazing stocking stuffer for literally everyone on your shopping list and goes to a great cause!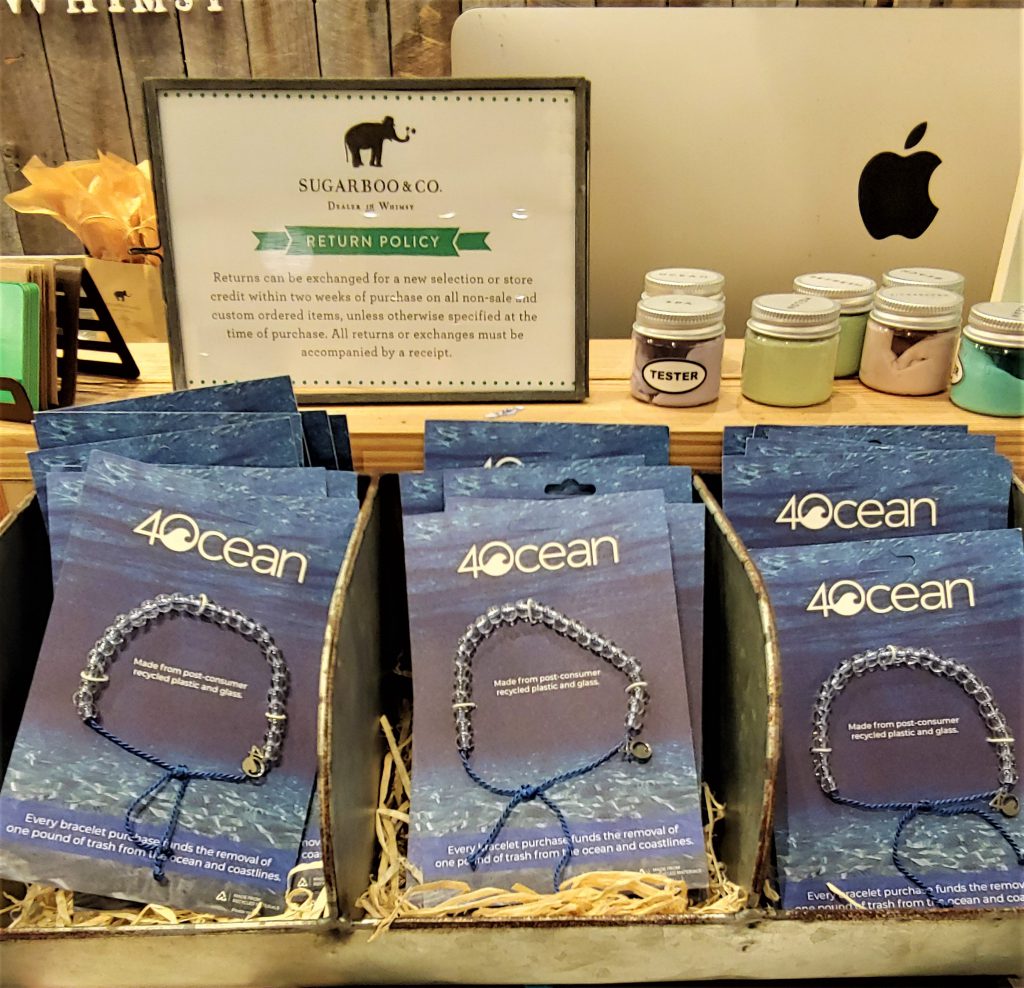 There are so many amazing items that are perfect for other stocking stuffers as well! Scarves, small books or journals, good luck pigs, cute little messages in a bottle and so much more!
Although I just went over items for everyone on your list, my favorite gift giving items are for the little ones!
For the Little Ones
My daughter will be a year and a half this Christmas and I have no idea what to get her. She is definitely aware that something is going on because all of a sudden, all these trees with lights pop up, she has to visit this scary man in a red suit and funny hat and there's pretty boxes with bows under a tree that she can mess with.
Last year I had it easy, I was able to get away with getting her a couple outfits and a toy and that was it. She was so small it didn't matter but this Christmas, I want the magic to come alive and Sugarboo & Co. is how to do it!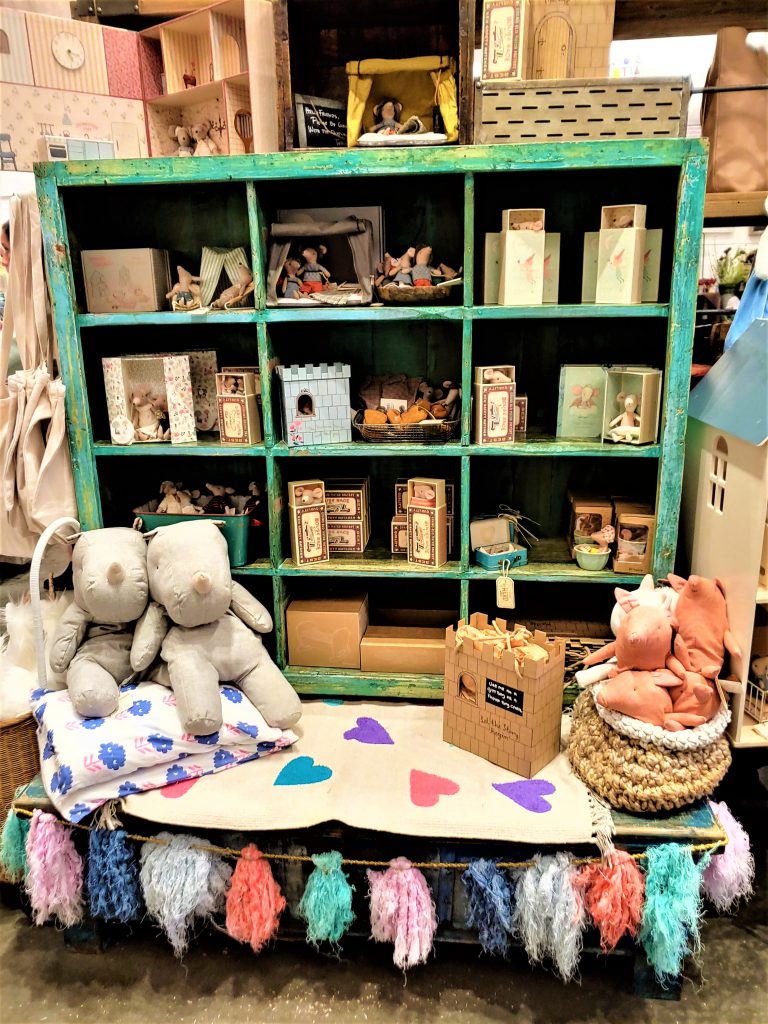 Sugarboo & Co. has the perfect selection of kids' gifts! When you see this store, you wouldn't expect them to cater to kids, but you can't judge a book by its cover, or store front!
Speaking of books, they have the best assortment of little kid books! Classic tales like The Velveteen Rabbit, Matilda and Black Beauty and fun ones like Dragon Loves Tacos and The Secret Woodland Activity book. They even have Mad Libs! Those would be fun for the older kids to open and have fun with on Christmas day!
They have the best variety of plush! When I was little, my favorite things were stuffed animals. I actually still have most of them and now my daughter is starting to love them! Sugarboo & Co.'s cute and fluffy stuffies range from unicorns, bears, pigs, flamingos, frogs, rhinos and the cutest little deer that I fell in love with!
There is a lovely assortment of dolls dressed up as princesses and dancers. Here's the best part, they have a variety of skin tones so you can get one that your daughter can relate to.
I loved this diverse bunch of dolls. They are all so beautiful and unique in their own ways!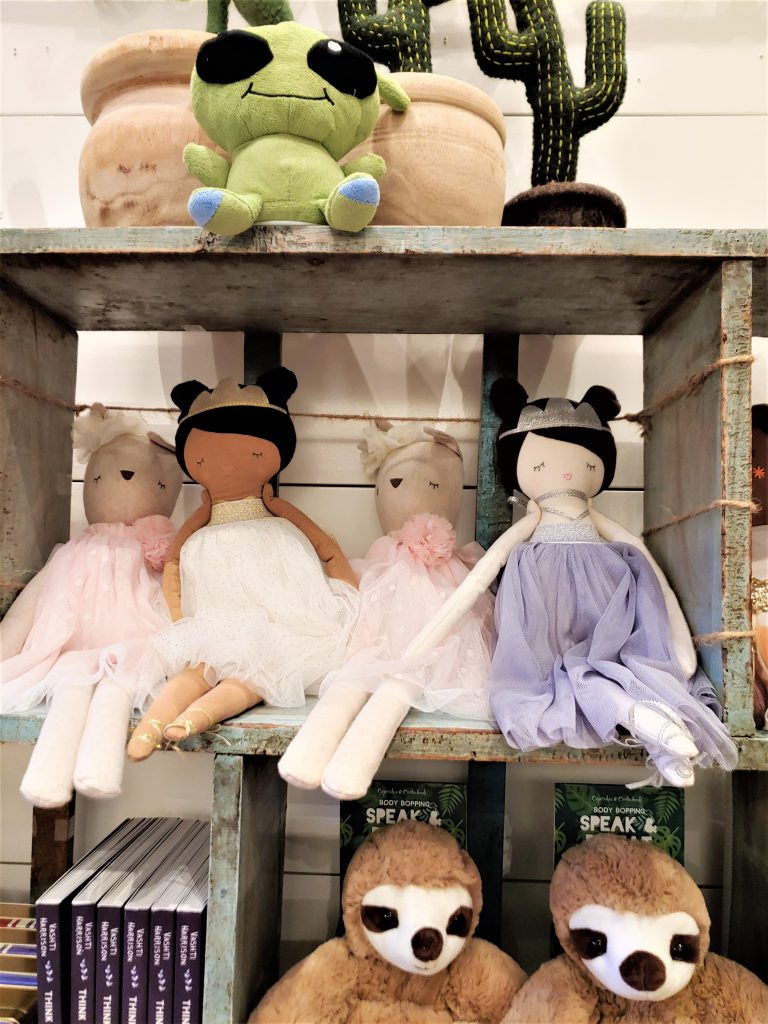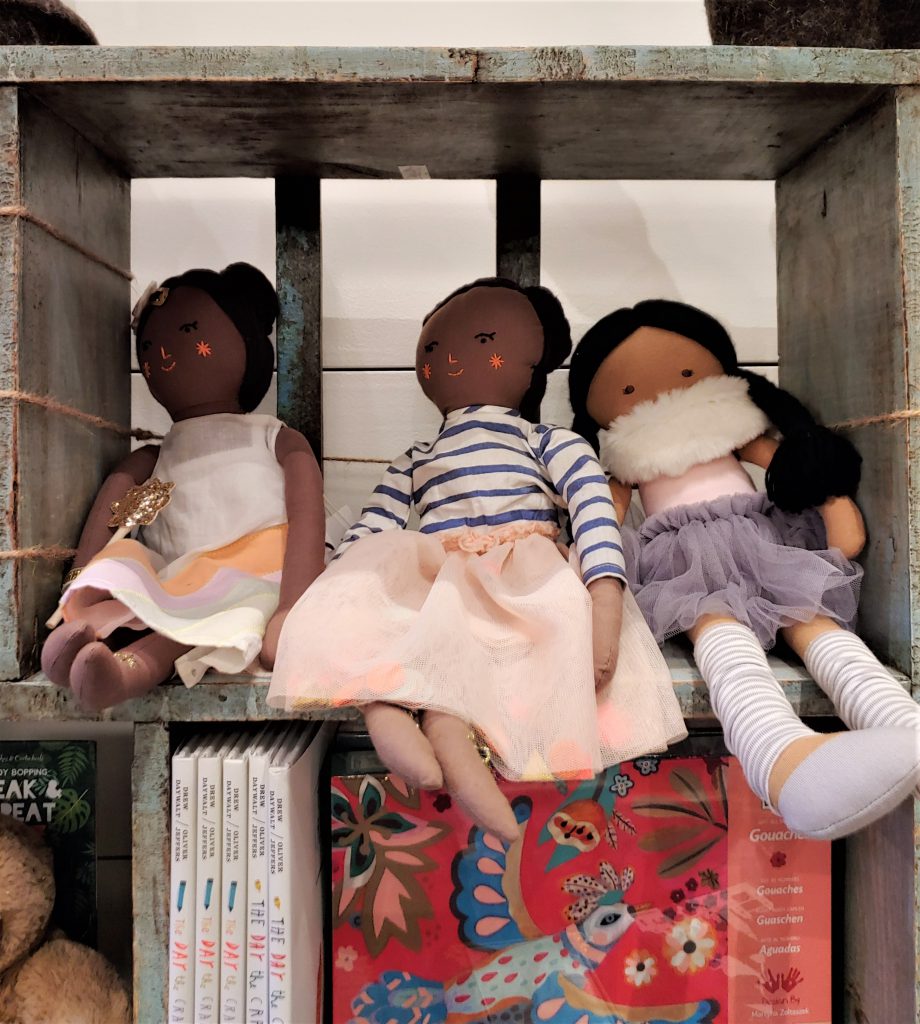 Aside from toys, there are beautiful blankets that are perfect for a baby or mom to be! When you open the large swaddling blankets, you will see a beautiful quote that is more like a poem. There are several different ones to choose from and some of the words/phrases are longer than others. There are also adorable pillows to give your new bundle of joy's room an extra pop of cuteness!
I saved the best for last! My favorite of all the kid's items would have to be the doll house, or should I say mouse house! They have a huge collection of adorable plush mice that have the most adorable outfits on! Some are wearing chef coats and aprons, there's a bride and groom, a little one taking a bath, fairy mice, princess mice and so many more!
There are also cute little gift bags that are shaped like castles that you can use for the princess mice. They are very durable and should last through a few of your little one's playtimes. We all know how wild little ones can be!
Overall Thoughts
There is no way to cover every item in this amazing store but I promise you, it's worth a trip if you're in Disney Springs! The wonderful selection of merchandise available is sure to help with your gift giving needs during all times of the year, not just Christmas. Sugarboo & Co. has become one of my favorite stores to visit and I plan on doing a bulk of my Christmas shopping there!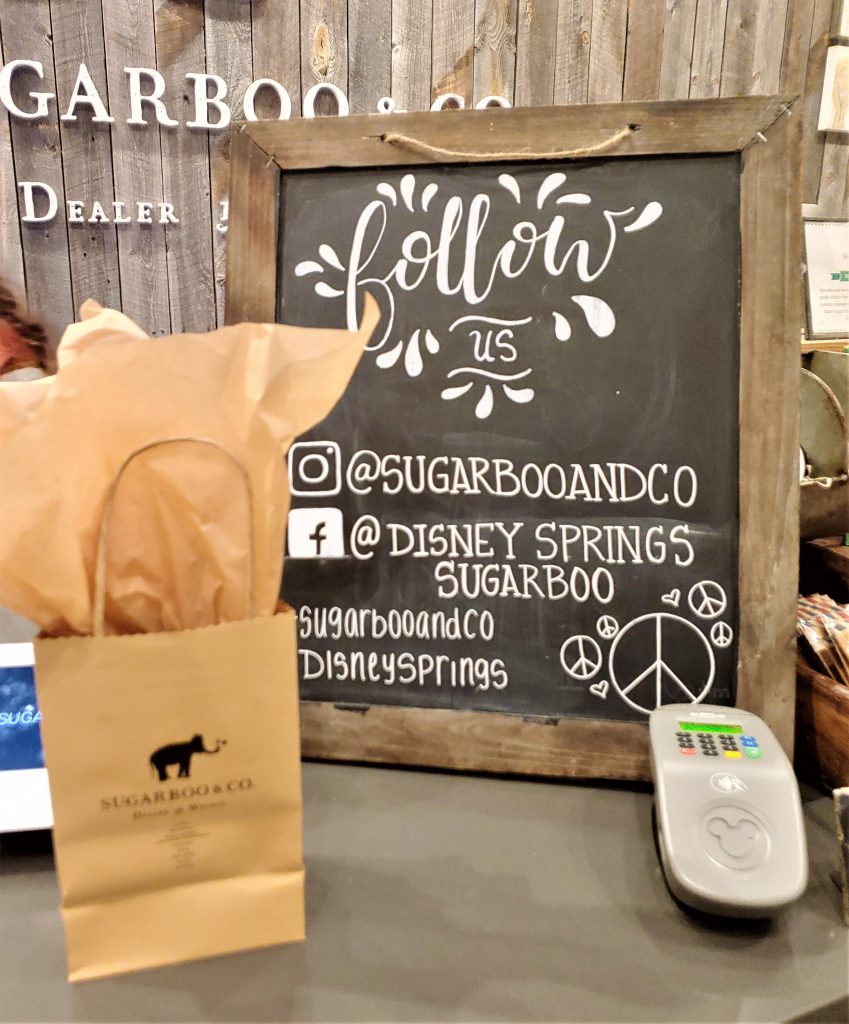 To learn more about Sugarboo & Co., visit www.sugarbooandco.com
Thank you Sugarboo and Co. for the invitation!