I think as a Disney mommy we can all relate to each other. We all want to give our babies the best time without breaking our budget. Being able to enjoy the parks on a dime just means that we can take more trips right?
Regardless of your budget, I think everyone loves to save a little money any where we can. Some of my favorite mommy tips I actually figured out before I had children. I was a Disney Cast Member for ten years and learned how to go to the parks and virtually not spend any money unless I wanted to buy merchandise. Even if you don't have children, these tips and tricks could be helpful for you.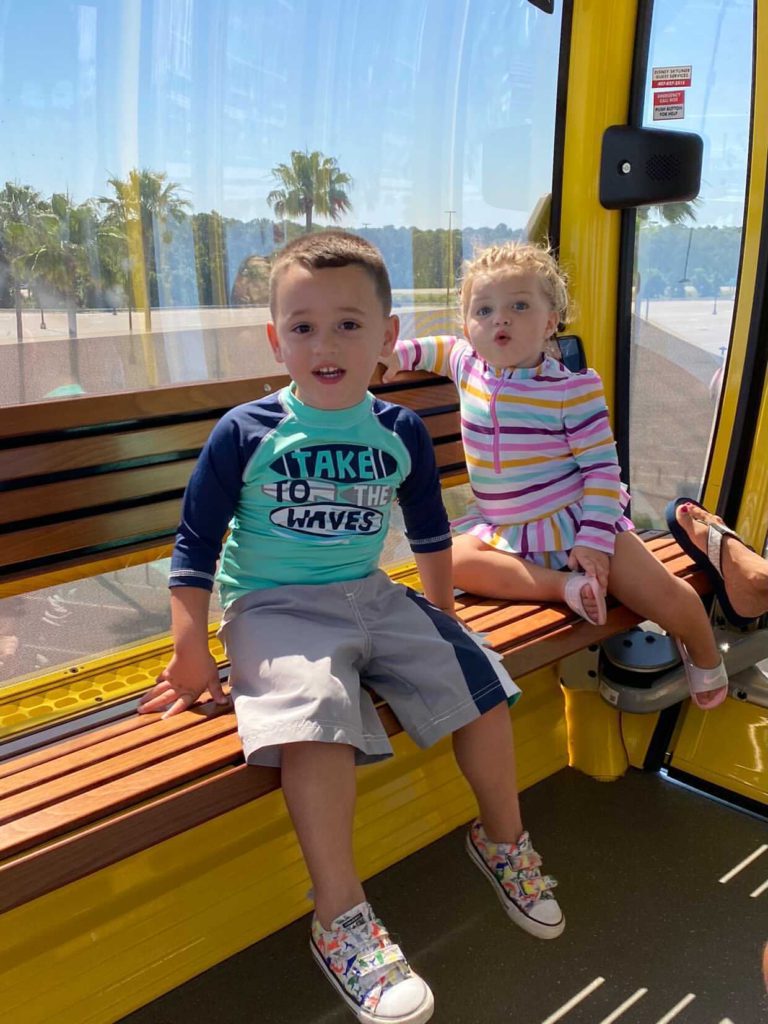 Let's start with tickets. If you are a Florida Resident you can take advantage of Florida resident rates or monthly payments on an annual pass. Hopefully Annual Passes come back soon because I know that we have purchased quite a few of the 4 day tickets during this time. If you have a Target Red Card you can purchase Disney Gift Cards with a 5% discount and use those when purchasing your tickets.
It's also just great to put your money on a gift card to stick to a budget when inside the parks. I really enjoy giving my children their own gift card with a set amount for them to purchase toys or snacks. This way they can have fun making their own purchases and really get what they want. The little things add up to big dollar amounts in the parks so it's awesome to limit them to what is just on the gift card.
We also love to bring our own snacks to the parks. My babies are two and three years old so we like to keep them hydrated and full the entire day. We always bring fruit snacks, fresh fruit, juices, water and even Uncrustables to the parks. When we eat at least 1 or 2 meals in our room or on the go it limits the spending we do on restaurants and quick service inside of the parks.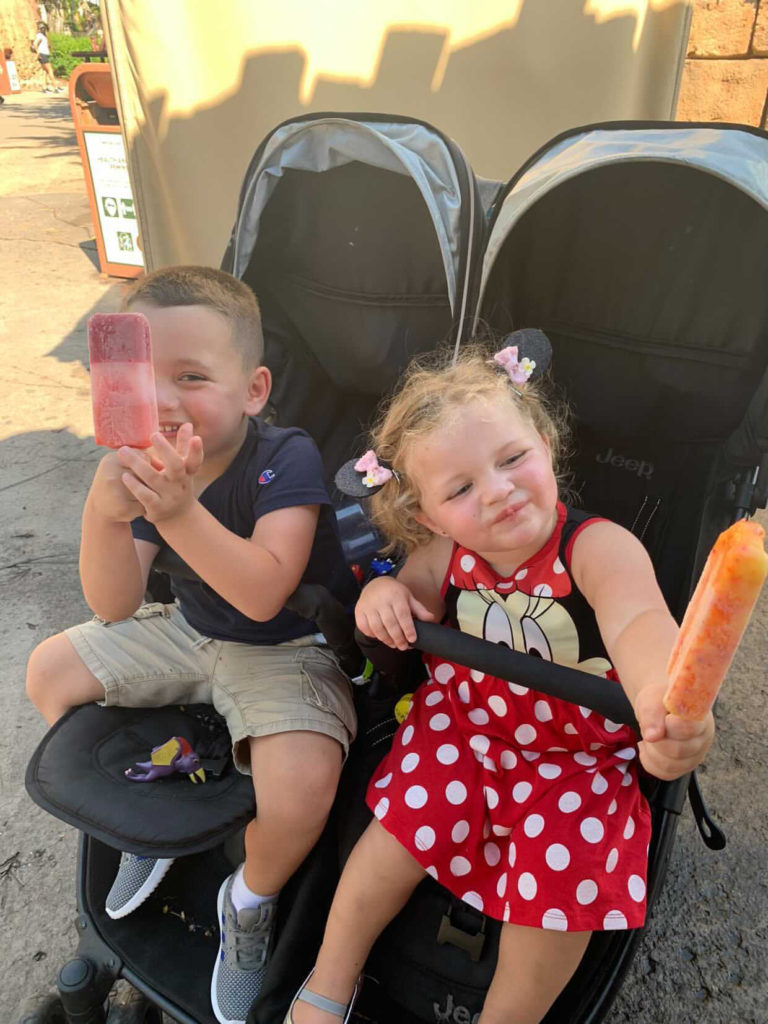 We also purchase our glow toys and autograph books ahead of time. Currently, there are no character interactions that we can use an autograph book for but when we can we always bring our own and a few fun Disney pens. We purchase glow toys or glow sticks from a store ahead of time and bring them with us so our children don't feel left out when it gets dark and the glow carts come by us. We always bring ponchos with us as well in case it rains. You can find ponchos in any dollar store to take with you.
We live in Gainesville so most of the time we don't do a day trip to Disney unless we are just going to Disney Springs. We stay off property most of the time and save the stay in a Disney Resort for special occasions. There are a lot of hotels close by that are brand new and have full kitchens for less than $100 a night in non peak season. Having a room with a kitchen allows us to eat more meals in the room or have leftovers. It also helps us keep groceries fresh to bring with us into the park.
Let us know if you have any more tips to share in the comments below!