Tis' the season to BEE jolly!!
Savannah Bee Company in Disney Springs invited us to try their new holiday honey! It is called the Winter White Whipped Honey and is available in their store or on their website. If you haven't been to their store in Disney Springs, you need to go as it's a really unique experience. The store is educational and the Cast Members want to teach you all about bees and honey. They even had children's books for the kids.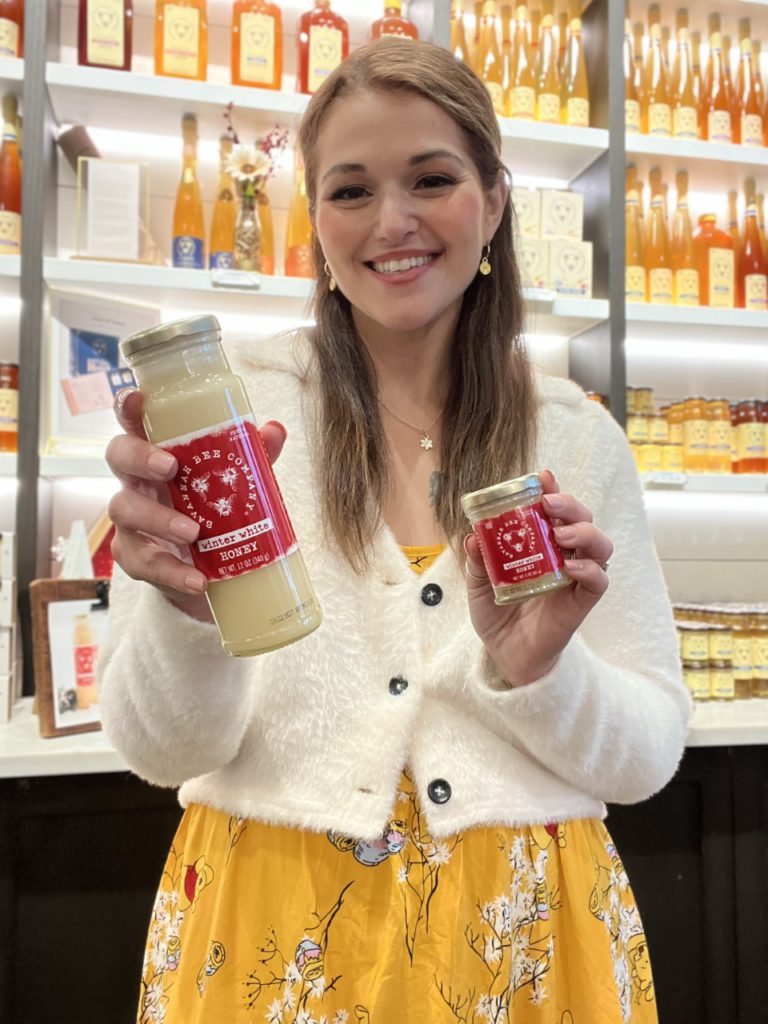 The Savannah Bee Company at Disney Springs has a honey bar for you to try all of their varieties before purchasing. They also sell merchandise, candles, skin care and more. The store is an experience rather than just a store to shop in and the Cast Members were amazing.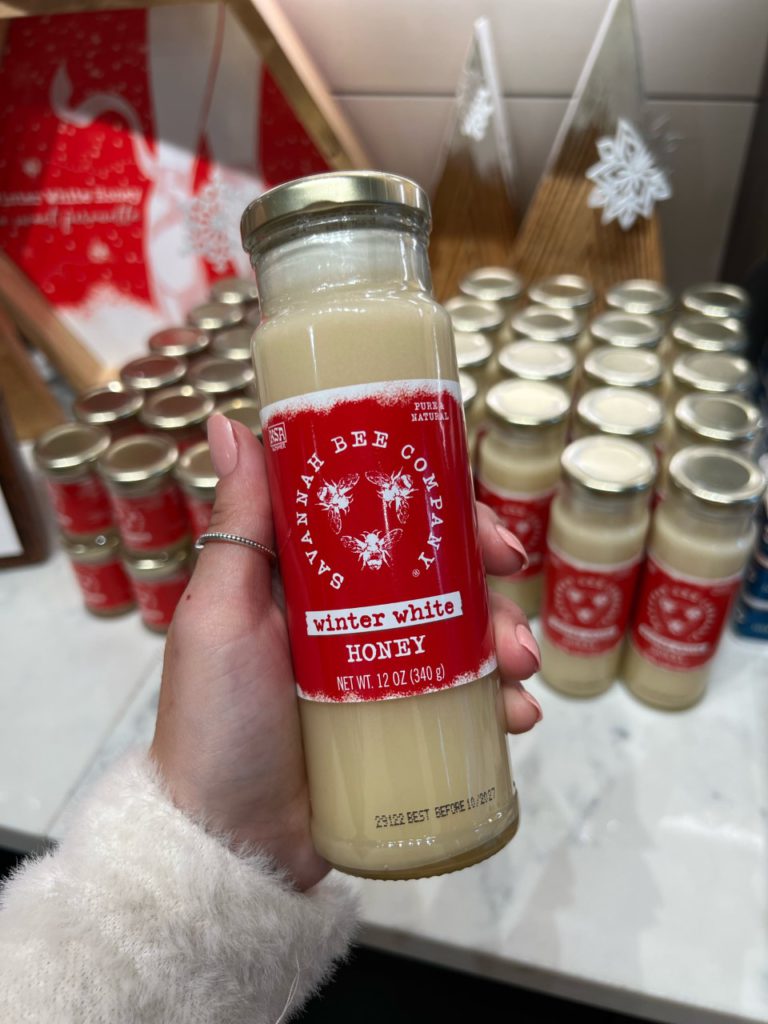 The Winter White Whipped Honey would be really yummy on toast, in tea or coffee, marinating meats, mixing with butter and more. All the treats they had at the event were all made with the new honey and we loved it! Head over to The Savannah Bee Company at Disney Springs to get the new holiday flavor! It would be an awesome addition to your Christmas cookie recipes.